KTTP "GETS SMOKED": THE STORY OF SMOKEY BARBERS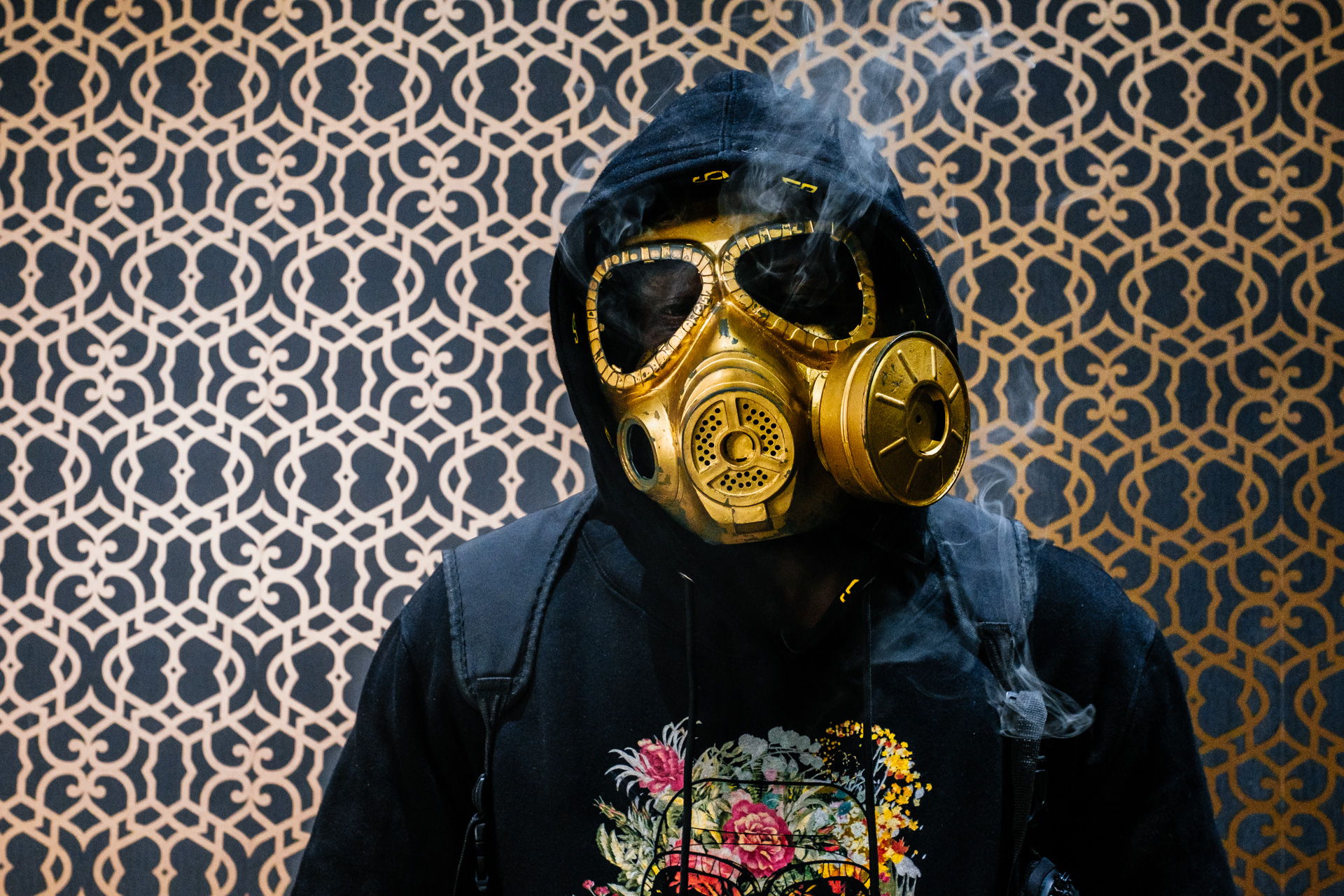 More than a decade ago, before he was the masked barber to the England's most illustrious footballers, Smokey was doing time for some poor choices he made in his youth. Looking for a way to break up the monotony and get out of his cell he talked his way into getting a job as a prison barber.
There he honed his skills as a tonsorial artist and his listening ear as a much-needed therapist. After getting out Smokey looked to earn an honest living with his newly acquired skills. Although he admits that at the time he was not that great of a barber, after all, he had only been cutting heads for a year on the inside. His is not an overnight success story, though. He found his fair share of disappointment and adversity as he looked to make it in London as a barber.
After he was posted up in the right location, the ethnically diverse Surry, Smokey got on his grind. His status as the premier barber to London's elite did not happen by accident. Smokey hustled to find the clientele to build his brand and name. He would go to the training grounds of local clubs offering to cut hair and pass out flyers.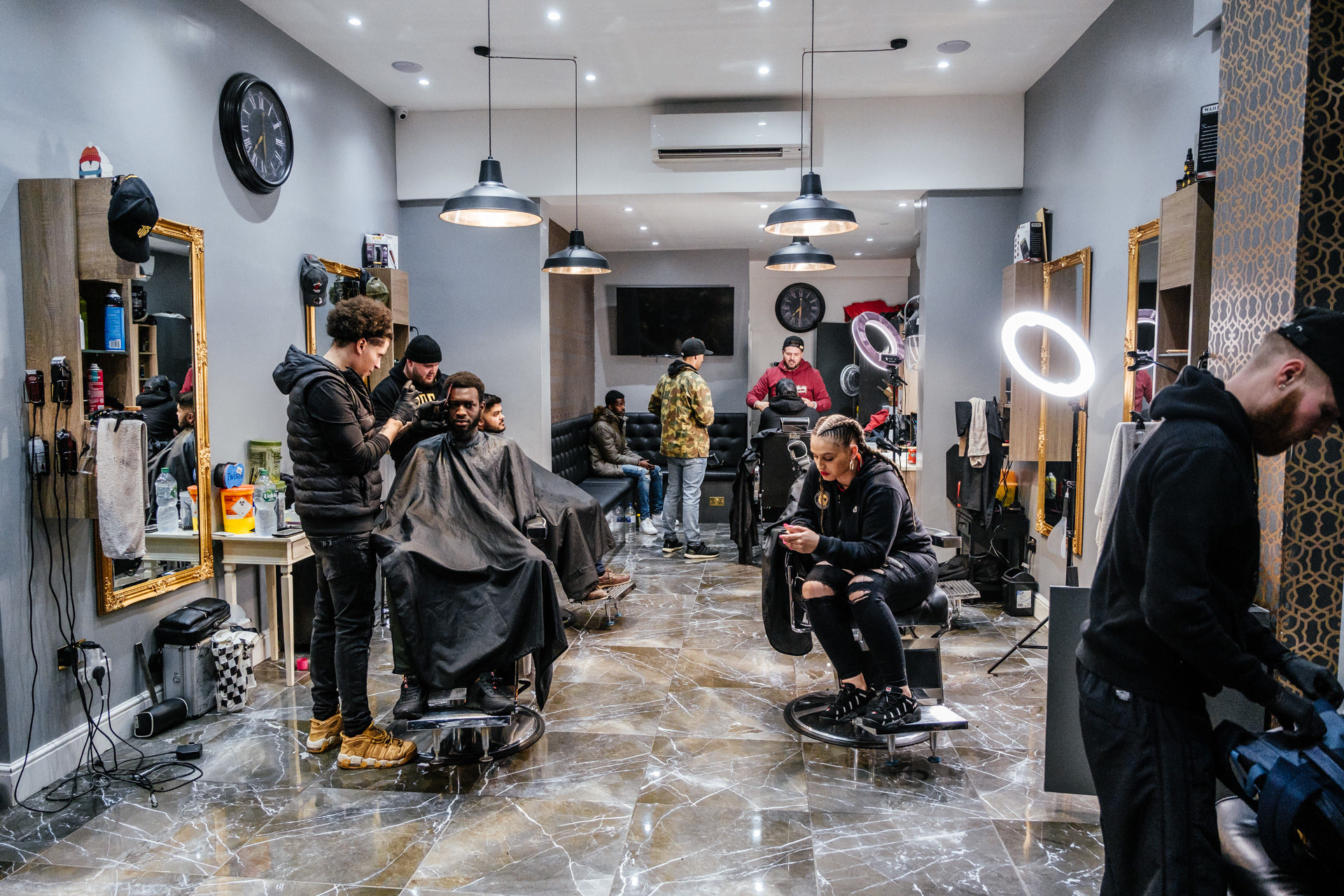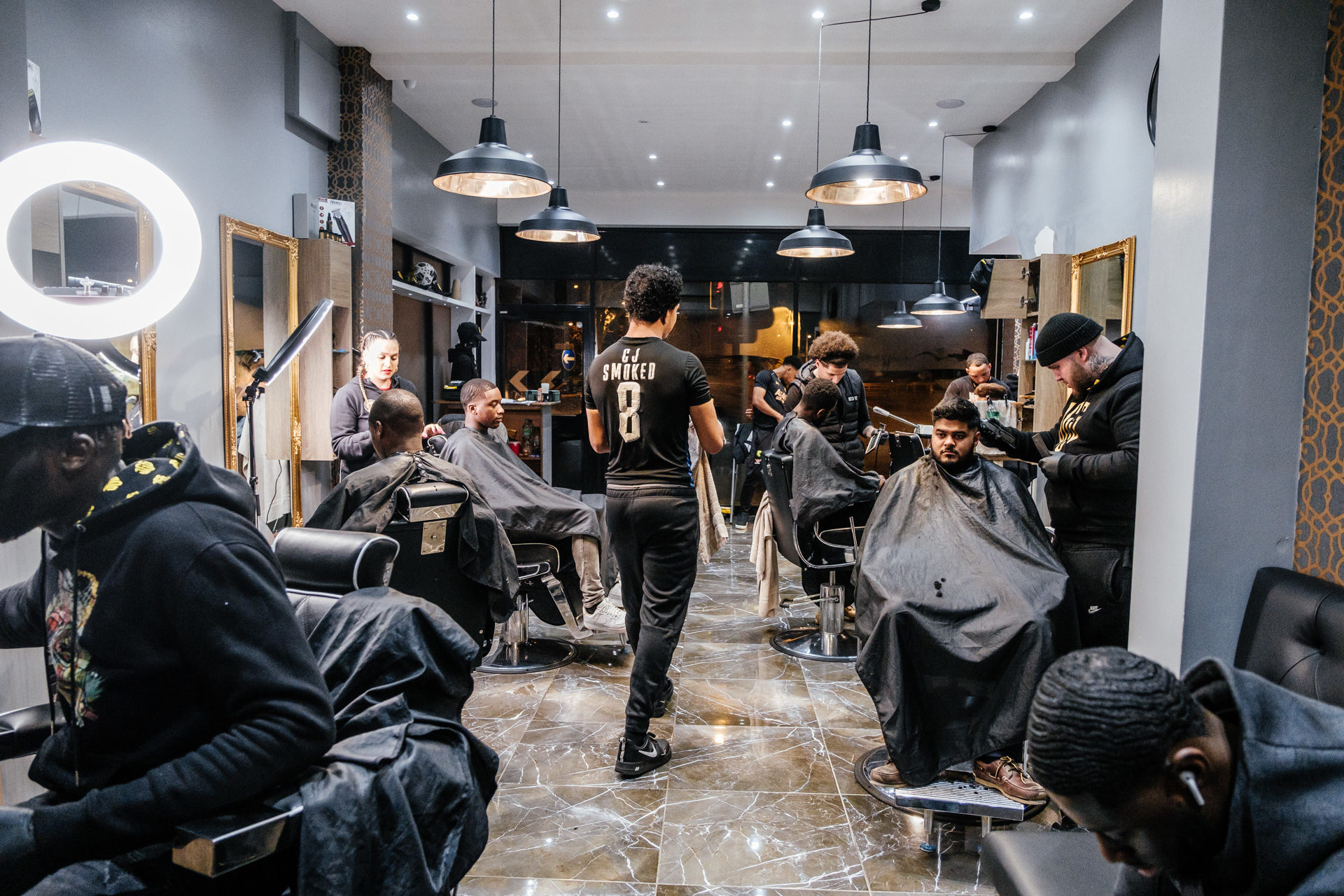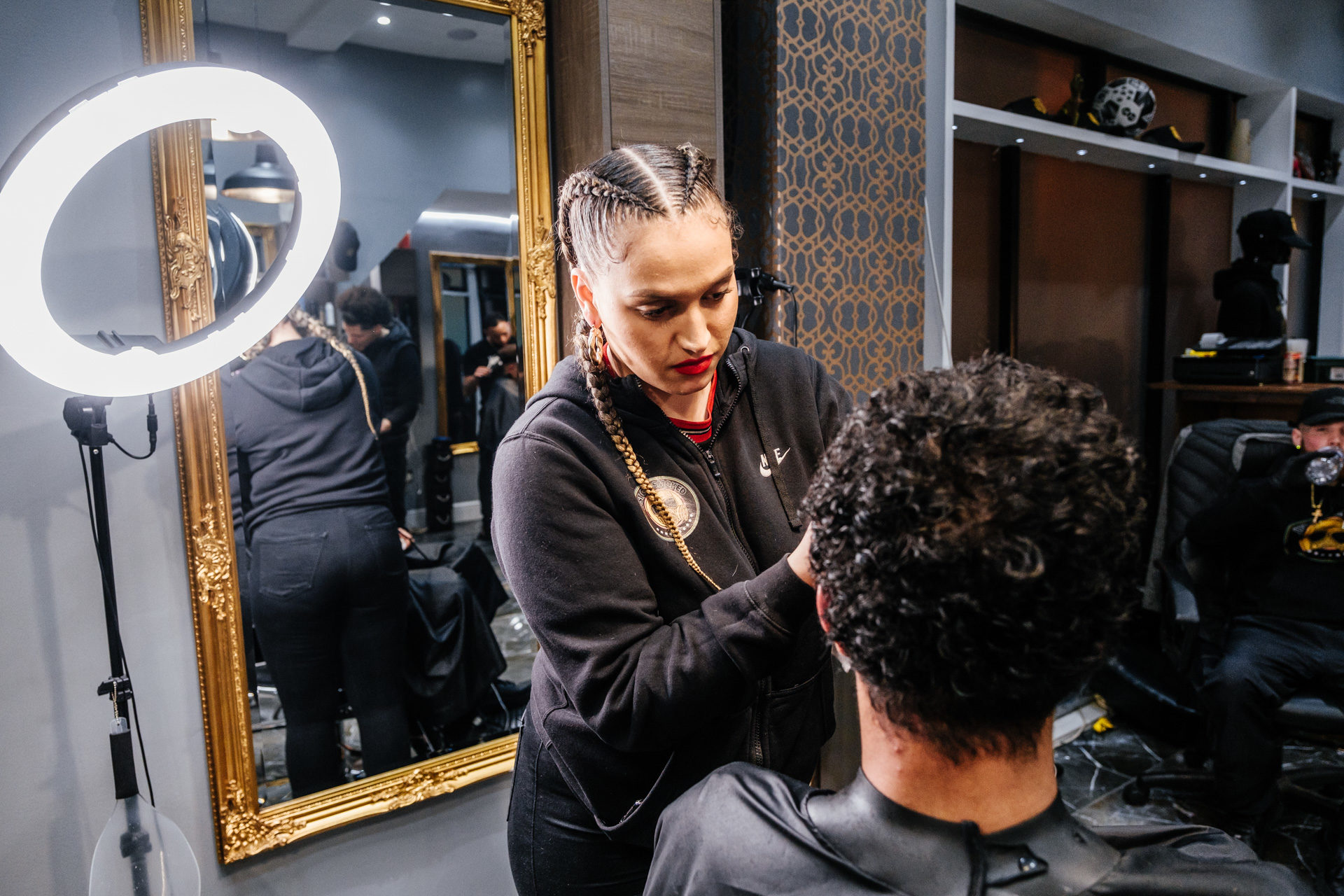 Redding manager, Steve Clarke, also helped Smokey cement his influence in the world of English football. Clarke asked Smokey to come every week and cut his players' hair. Not only did he help the Redding footballers look fresh but he brought the team together by creating the barbershop atmosphere in the changing room.
Among his many skills, Smokey and his crew are master marketers. Starting with the name Smokey. After starting his trade as an honest and upright entrepreneur Smokey tried to get away from the nickname that was associated with his troubled past. Originally he called his shop D.O.'s using his government initials. But patrons who knew the barber as Smokey would refer to the shop as Smokey's. Instead of correcting them he used the familiar epithet to his advantage, adopting a memorable catchphrase to describe getting fresh cut, "you just got smoked." The term stuck and before long kids were spreading the word and letting their peers know, "hey yo, I just got smoked."
Another stroke of genius that helped spread the word about the barbershop was a sitcom Smokey and his friends made for YouTube. The show Smokey Barbers went viral and got millions of views which helped the brand gain even more traction.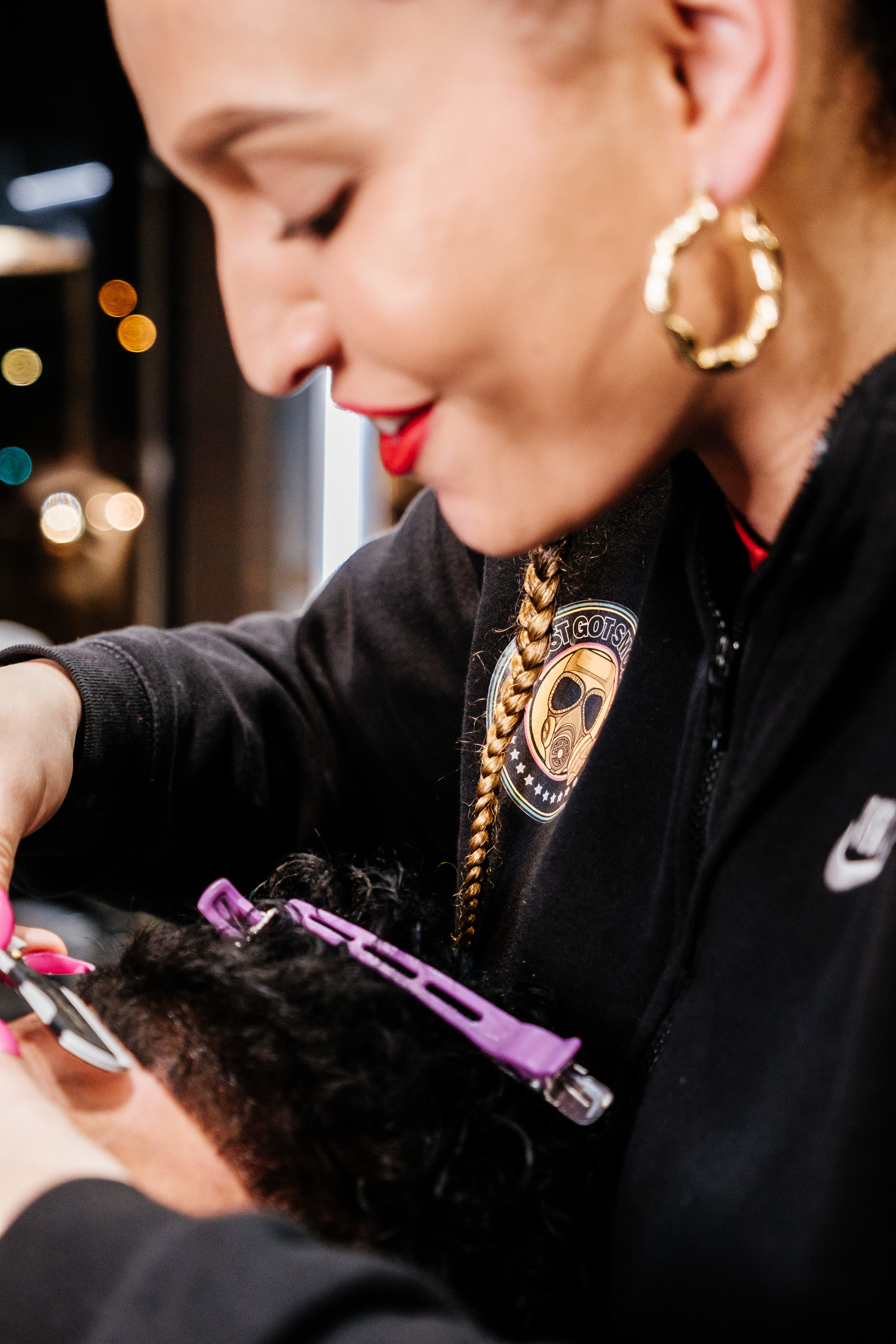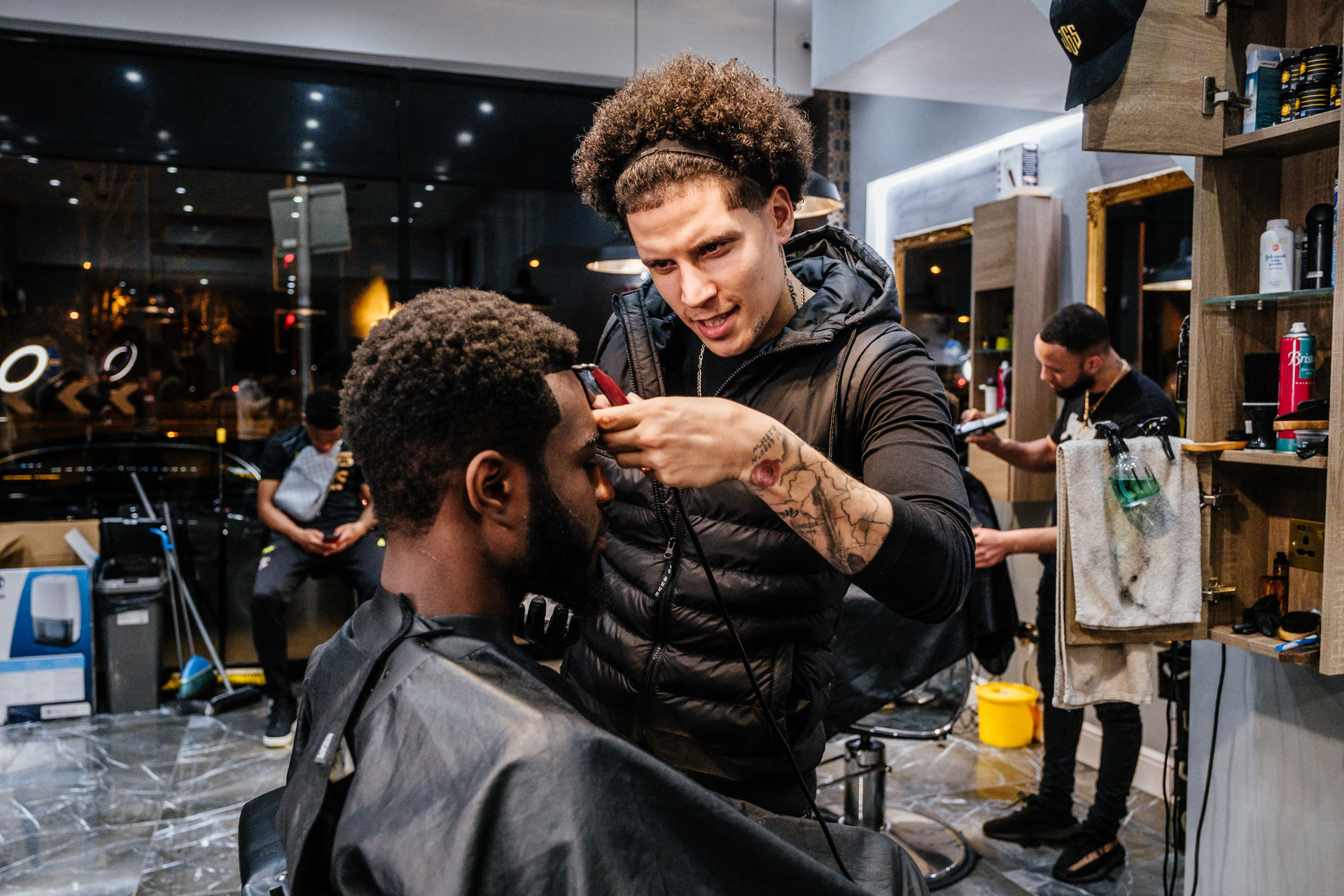 Even though the Smokey Barbers brand has gained an impressive following and status, he has not let that fame cloud his perspective. He says being able to advise youth—steering them onto the right path and helping them through their problems is one of his important roles. He also told us how good it feels to give a youngster a confidence boost by hooking them up with a proper cut.
Smokey is a testament to what a good mindset and hard work can achieve. He has not let prejudice, adversity, or mistakes turn him bitter. Instead of letting the difficult things in his life be obstacles he has seen them as opportunities and let them be the building blocks of his success. Smokey, in turn, has tried to instill that mindset into the youth that sit in his chair. 
And instead of looking to become a celebrity himself he has chosen to wear a mask letting his work speak for itself and his many happy customers get the shine. When he told his friends that he was going to be anonymous and wear a mask while barbering they scoffed at the idea but as Smokey's dad told him, "If someone laughs at your idea, mate it's such a good idea."
Turns out it was a great idea as Smokey and his brand have gained a loyal following that includes some of the biggest names in London. The barber isn't just after a high profile clientele however, he welcomes all, seeing his shop as a place where everyone, no matter their ethnic background or social status can come together.
Besides his amazing story, which, seems tailor-made for Hollywood treatment, we were impressed by how genuine and open Smokey was with us. He was generous with his time and skills as he fixed my hair situation up proper. Make sure to  show Smokey some love and follow Smokey Barbers @SMOKEY_BARBERS on Instagram.