CAN I KICK IT? EARL SWEATSHIRT RE-EMERGES WITH SOME RAP SONGS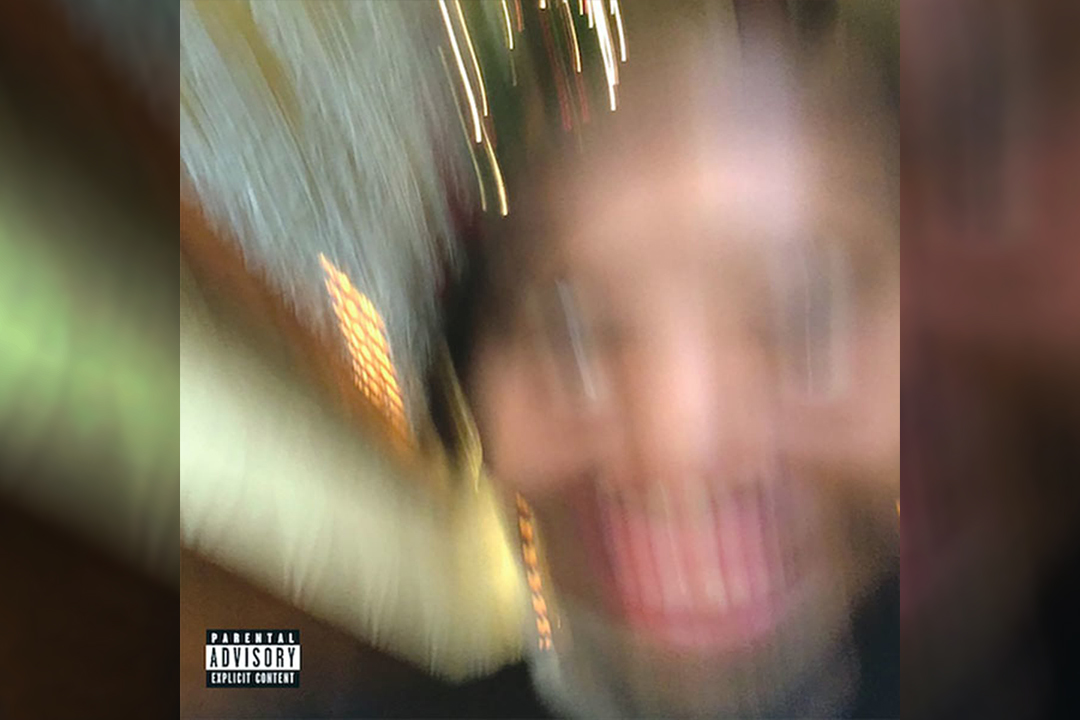 If the title of Earl Sweatshirt's new album sounds like the Los Angeles native is underselling his work, it's because that's exactly the case. He's become one of the most lauded hip-hop artists of this decade but has the sort of personality of one who offers a gift unwrapped to a recipient who is expecting a grand gesture. As it turns out, Some Rap Songs is quite the present.
Thebe Kgositsile's worst enemy seems—and has always seemed to be—collective expectations and the entitlement that comes with them. He's always seemed to display an "Earl-versus-the-world" type of attitude, not in the sense that the world is or was rejecting him, but that he is rejecting the world. He earned a reasonable amount of fame when he was just 16 years old. He started as an internet sensation, became something of a meme, morphed into an enigma, then developed into an icon. It's no secret that he's an introverted young man that's been reluctant to accept exposure and face potential invasions of privacy that come with being a bonafide pop culture star. Rather than bask in the attention that his music has earned him, he retreated from it, setting himself apart from contemporaries who maintain relevance through strategized ubiquity by way of numerous singles, tweets, features, and even appearances on lifestyle publication YouTube channels. As he shrank from the spotlight, his mystique grew—as did fans' desire to hear him do what he does best.
Fans of artists like Earl Sweatshirt can often be divided into groups that listen to him because of his lyrical ability and others that use his mopiness as a sort of avatar for their own emotional pain. On Some Rap Songs, however, listeners are challenged to accept the whole package: a young poet-philosopher who happens to be the face of a growing sound and scene within the hip-hop landscape. In the past, Earl has sometimes been the reflection of artists and collaborators around him, but now, the 24-year-old has become an OG to a vanguard of young artists who are blurring the lines between avant-garde jazz and hip-hop.
This new sound is based on abstractions and focuses much more on mood than form. In Earl's lyrics, the concept of Blackness is radical and soul-searching is channeled through a lo-fi sound awash with off-kilter loops, samples chopped into a state of unrecognition, and audio clips that feel both random and relevant. The single "Nowhere2go" is a perfect example of such, featuring a jittery beat full of stuttering loops, warped vocal samples, and sparse percussion. The result is a song that lands somewhere between jarring and soothing, the perfect backdrop for Earl's deadpan revelations about himself: "I need a city to hold down (Hold down)/You n****s gave me a coast (Yeah)/You went and gave me a cape (Cape)/But that never gave me no hope (Hope, yeah, hope, hope)."
The album is distinctly rough around the edges. It reminds one of much of Madlib's work of the early 2000s. Indeed, it's hard to remember an album that sounded like this since the Madvillainy LP. The entirety sounds dusty and imperfect, which finds Earl and his cohorts tapping into the same sort of illegible, yet undeniable, feeling jazz musicians capture in slurred notes.
Earl also manages to tell an implicit story on Some Rap Songs that he didn't tell on his previous projects—that he is a product of his parents. Though most of the album was composed before the death of his father (South African poet Keorapetse Kgositsile) in January of this year, his presence looms in a way it hasn't on Earl's past work. The resentment and laments of abandonment that pervaded IDLS,IDGO, Doris, and Earl are replaced with acceptance and embrace. "My momma used to say she see my father in me/I said I was not offended," he raps on "Azucar." He shows signs of reconciliation and acknowledgment here, thanking the women in his life and how they supported him during his times of tribulation. "My cushion was a bosom on bad days/It's not a black woman I can't thank."
That sentiment is felt strongly on "Playing Possum," where a mashed-up duet of his mother (Cheryl Harris) and father's voices appears as she describes him as a "cultural worker" and he recites an excerpt of a poem called "Anguish Longer Than Sorrow." The track is a love letter to his progenitors, a letter that his father, unfortunately, did not get to hear before his passing. Later, on "Peanuts," raps slowly over an out-of-tune piano sample, at one point mentioning his uncle, the African jazz legend Hugh Masekela, who also passed away shortly after Earl's father. The final track on the album contains a sample crafted from his uncle's work, signifying a catharsis that has emerged from Sweatshirt's mourning. Distorted samples of an unsteady guitar seem to glitch and wobble until they go silent. Earl's father and uncle are gone, but he is still here, building on his family's artistic legacy while cementing his own.