CAN I KICK IT? NAO RETURNS WITH SATURN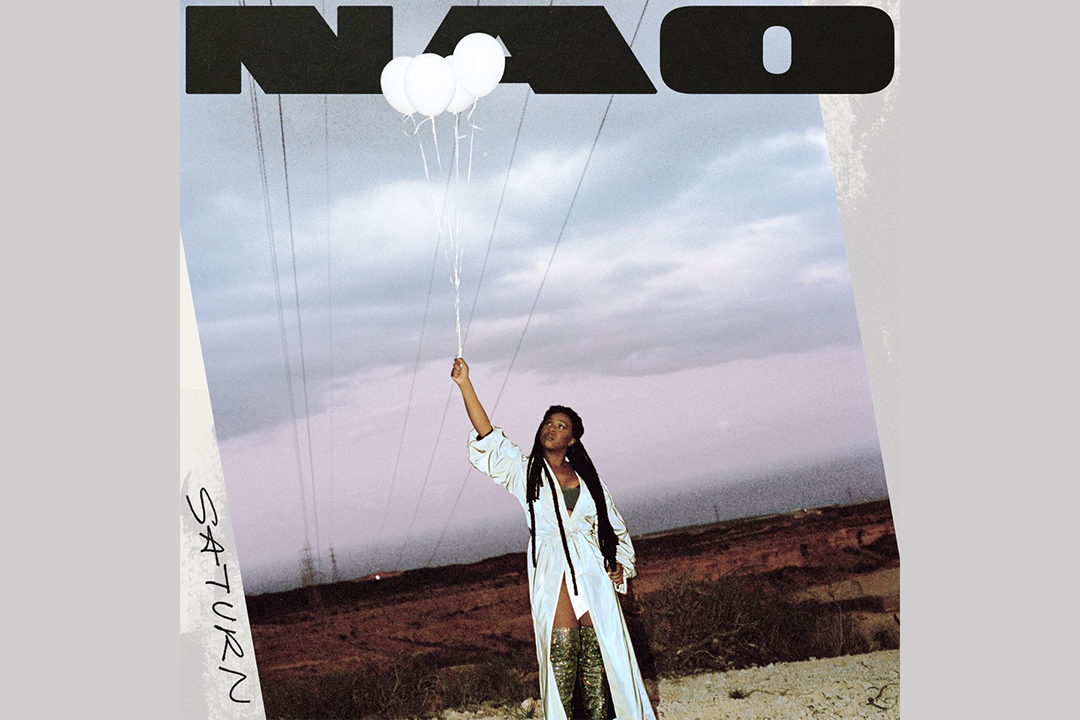 London singer/songwriter Nao recently released her second album Saturn. The album is based on Saturn's return to the position of one's natal Saturn. This takes about 29.5 years to occur, and for horoscope and astrology enthusiasts, the effects are felt beginning in one's mid-twenties and last until the early thirties. Usually, these effects manifest themselves in the form of interpersonal transitions and even grief. Nao herself loosely fits into this age bracket and is a shrewd observer of the phenomenon on her sophomore effort.
Saturn drifts through a mindset in flux, largely focusing both on heartbreak and the sort of regenerative bliss that follows. Following her 2016 debut, For All We Know, Nao pulls from R&B, pop, and funk influences with noticeable self-affirmation and security. That assurance also reveals a growing meticulousness in her production, choice of collaborators, and intimacy in her lyrics. All of these work together to throw the album's theme of personal growth and the motif of astrology into gorgeous clarity.
Nao's voice, capable of switching from a husky lower register to a spacy, honey-smooth falsetto, remains the driving force in her music. In this case, she uses that voice to meditate on loss, love, and rebirth. The album's thesis statement shows up on "Orbit," a shapeshifting centerpiece that follows the unsteadiness following a breakup. The song takes its time moving from the broadly-described end of a relationship ("I lost you in dreams, now I'm falling") to a pitch-shifted rap that describes the most minute details ("I don't care about this dog and you know I can't afford it"). It's a pointedly balanced composition devoid of self-preservation that manages to nevertheless remain tender.
Saturn isn't all wallowing and heartache, however. "If You Ever" and "Yellow of the Sun" are light, temperate odes to giddy romance, while "Gabriel" and the cold, reticent "Curiosity" explore a sultriness that was absent on her debut. Enlisting familiars like Mura Masa, LOXE, and GRADES for production, as well as background instrumentalists ranging from Daniel Caesar to the Chineke! Orchestra, Nao appoints musicians that help her adroitly shift between lean future-pop and minimal, floating R&B.
On a few occasions, Nao slows things down too much and churns out vague, clumsy turns-of-phrase. The title track, despite its name, adds little nuance to the themes of motif of the album, and the lyrics are listless in places: "Your constellation circulating me/Like a Capricorn, you're hard to release." A similar problem can be heard on "Drive and Disconnect," where she vaguely suggests that she's escaping from "too many crimes," but doesn't elaborate on any of them.
Yet even for its sometimes awkward lyrics, Saturn features enough dynamic songwriting that the lows feel less like failures and more like growing pains. Between Nao's uncanny voice and the album's glossy production, it's easy to get lost here. Saturn is a worthy successor to For All We Know. The album expands on Nao's unique sound, especially on the likes of "Make It Out Alive," and it manages to hone in on a specific degree of self-love and honesty that, although sometimes bungling, manages to come off genuine and refreshing.