FENTY x PUMA is back! Rihanna launches The Avanti sneaker

Rihanna and sportswear company PUMA have officially unveiled their newest product franchise. Rihanna is back as the Creative Director of FENTY x PUMA, with a multi-year partnership and multiple product launches planned. FENTY x PUMA's return combines PUMA's profound history and pedigree in sports with Rihanna's renowned status as a leader in music, culture, and fashion. The FENTY x PUMA Avanti, the partnership's first footwear franchise, is a unique combination of two PUMA emblems combining the high-quality leather design of the King football boot with the outsole of the heritage running show, Easy Rider.
Rihanna's passion of football, combined with the sport's enormous influence off the field, served as the inspiration for her footwear line. Rihanna's interpretation of this iconic style ushers in a new age of PUMA athletic fashion collaborations.
The first PUMA king football boot was created in 1968 and was worn by luminaries such as Eusebio, Pelé, and Maradona. The PUMA miele launched a new jogging shoe franchise in 1978, which would eventually evolve into the PUMA Easy Rider. Jil Sander and PUMA developed the first fashion cooperation in 1998, combining these two styles with the Jil Sander King. This shoe was the basis for the Avanti, which was later introduced by PUMA in 2001. Rihanna has incorporated her distinctive design language and creative aspects, from the intricacies of the leather to the gum of the outsole, to this iconic PUMA style in 2023.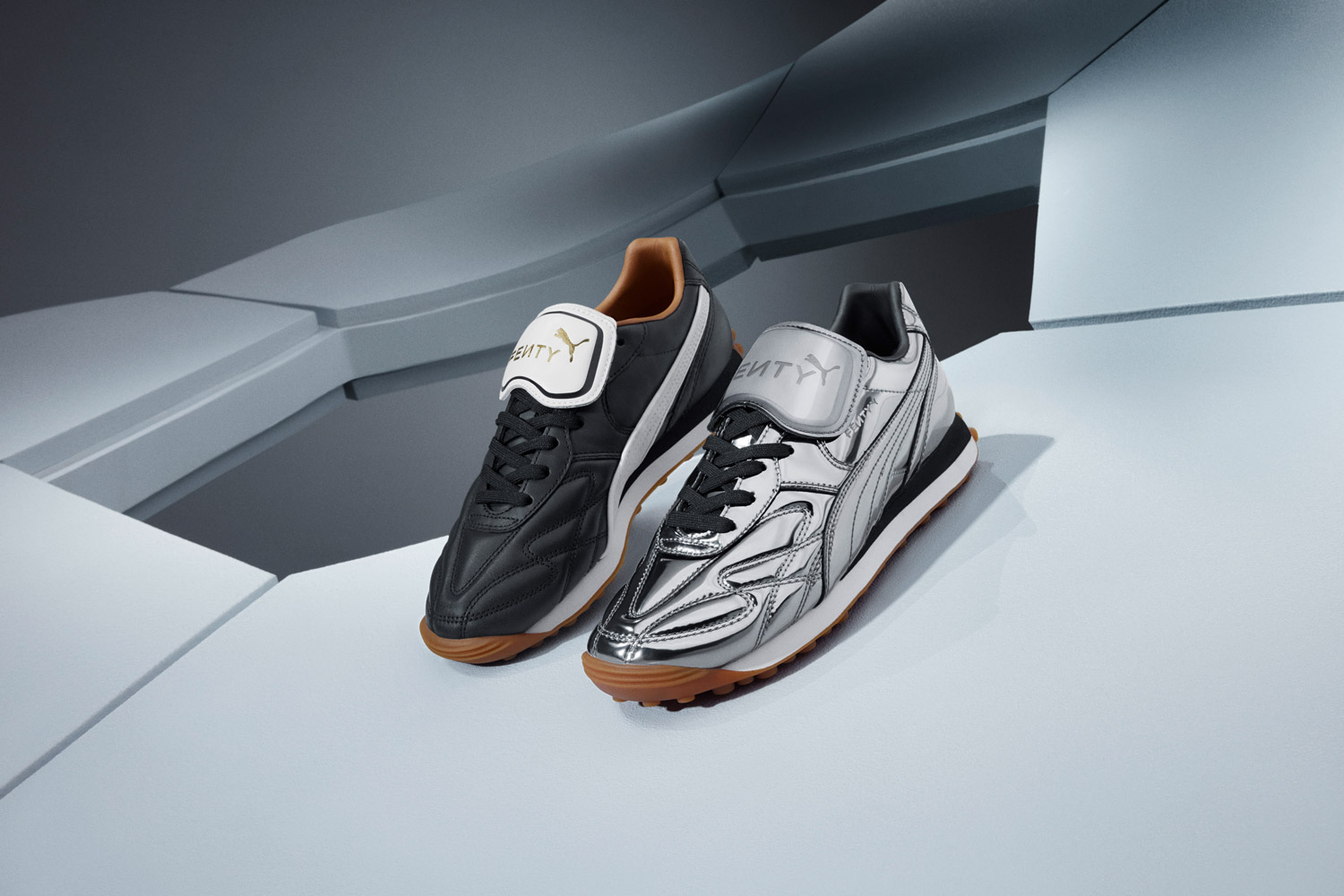 "I wanted to bring something iconic from the archives to the street, and the late great Pelé made the Avanti shoe so iconic. " said Rihanna.
"It's been such an exciting start to our partnership," said Maria Valdes, Chief Product Officer at PUMA. "We spent time together opening up the PUMA archive and identifying the right product that spoke to Rihanna. The Avanti is a PUMA classic with a unique and iconic point of view on terrace. I'm very happy to see this project come to life and even more excited for what the coming years have in store for us together."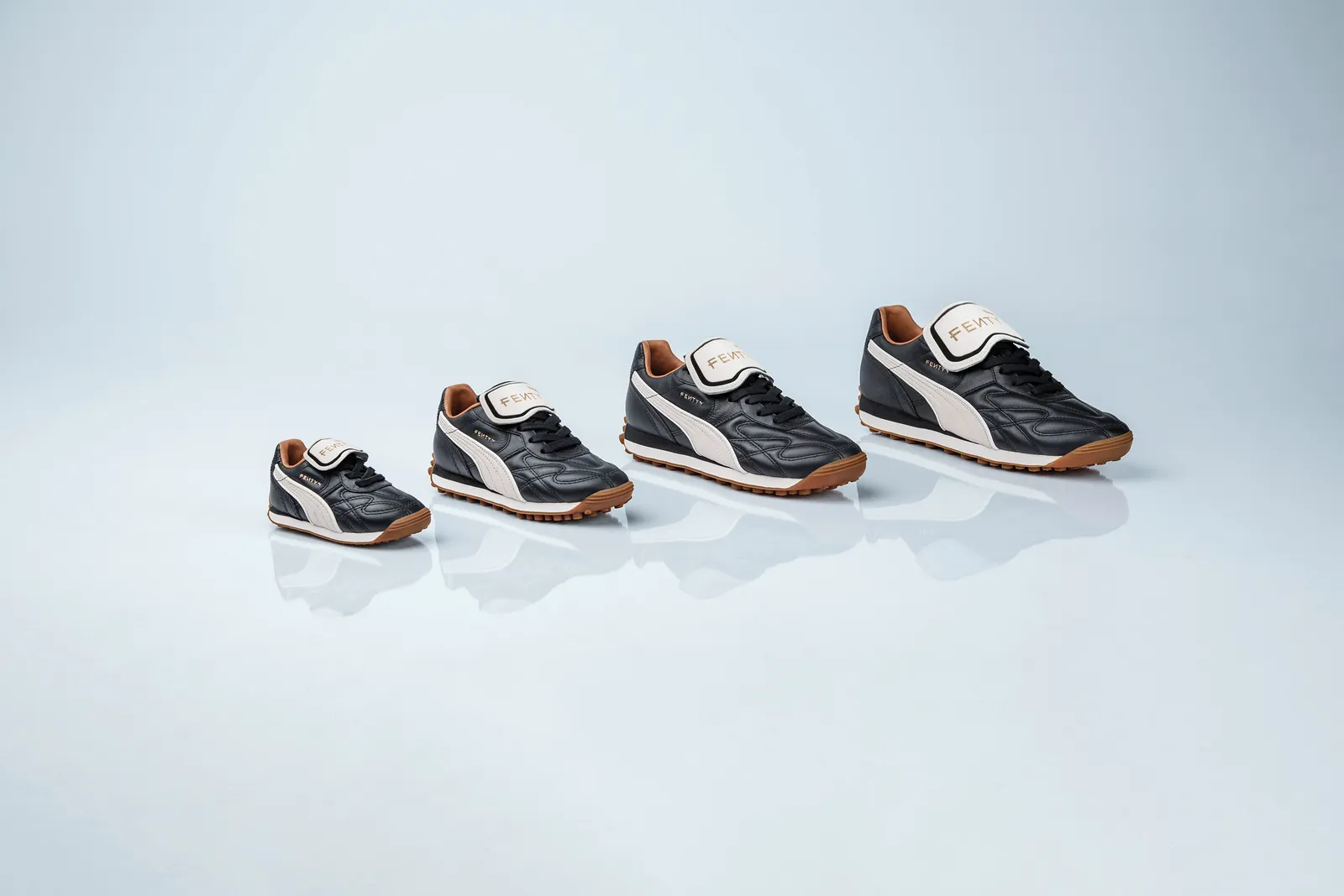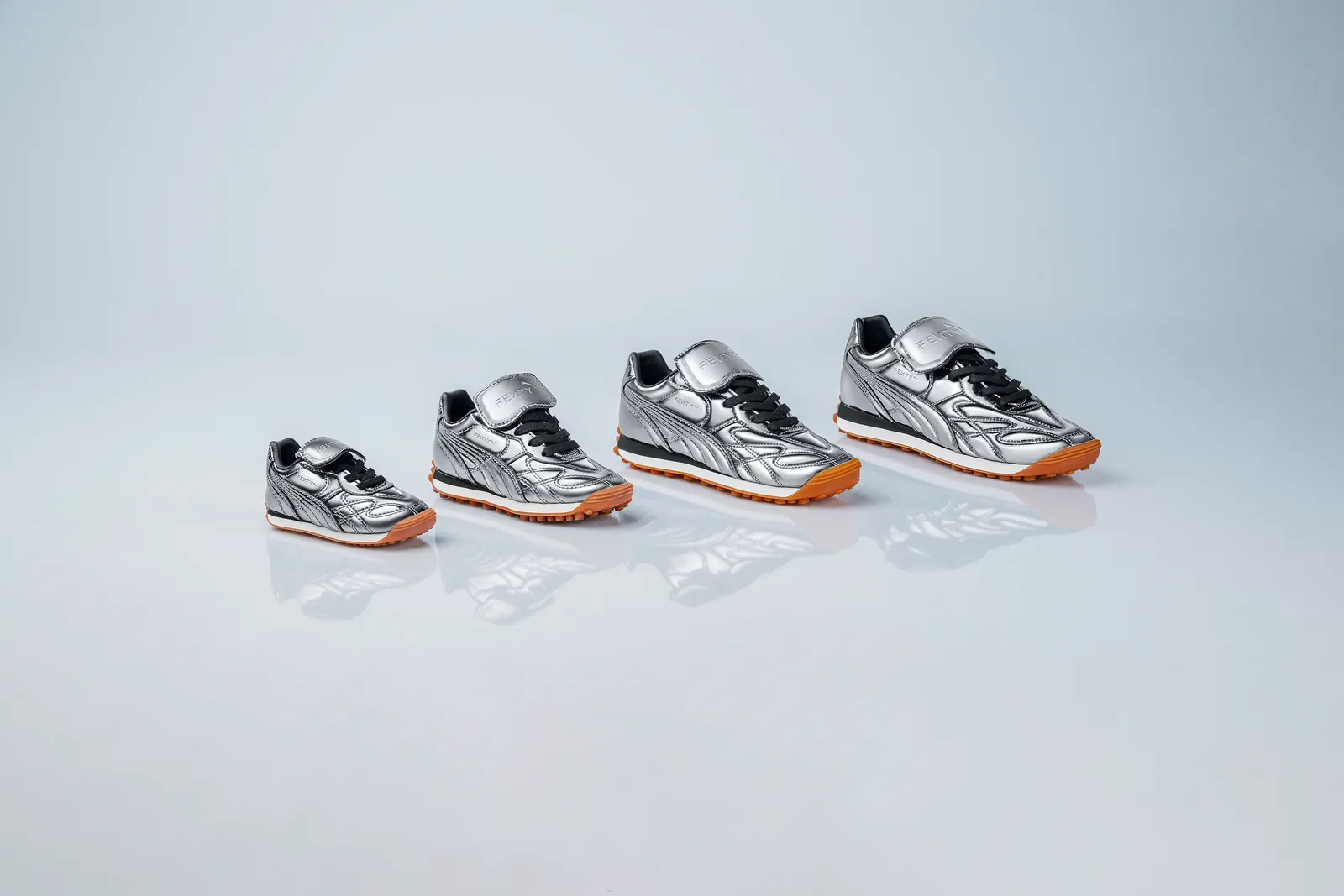 The FENTY x PUMA Avanti is a stylish spin on the football trend, with buttery soft vintage leather and a fold over tongue with a gold-foil FENTY and PUMA CAT logo. The Avanti's elements, like the gum outsole and leather footbed, pay homage to PUMA's long history and reputation in football. A chrome execution with laser etched logos and leather chrome embellishments complements the black and white variant.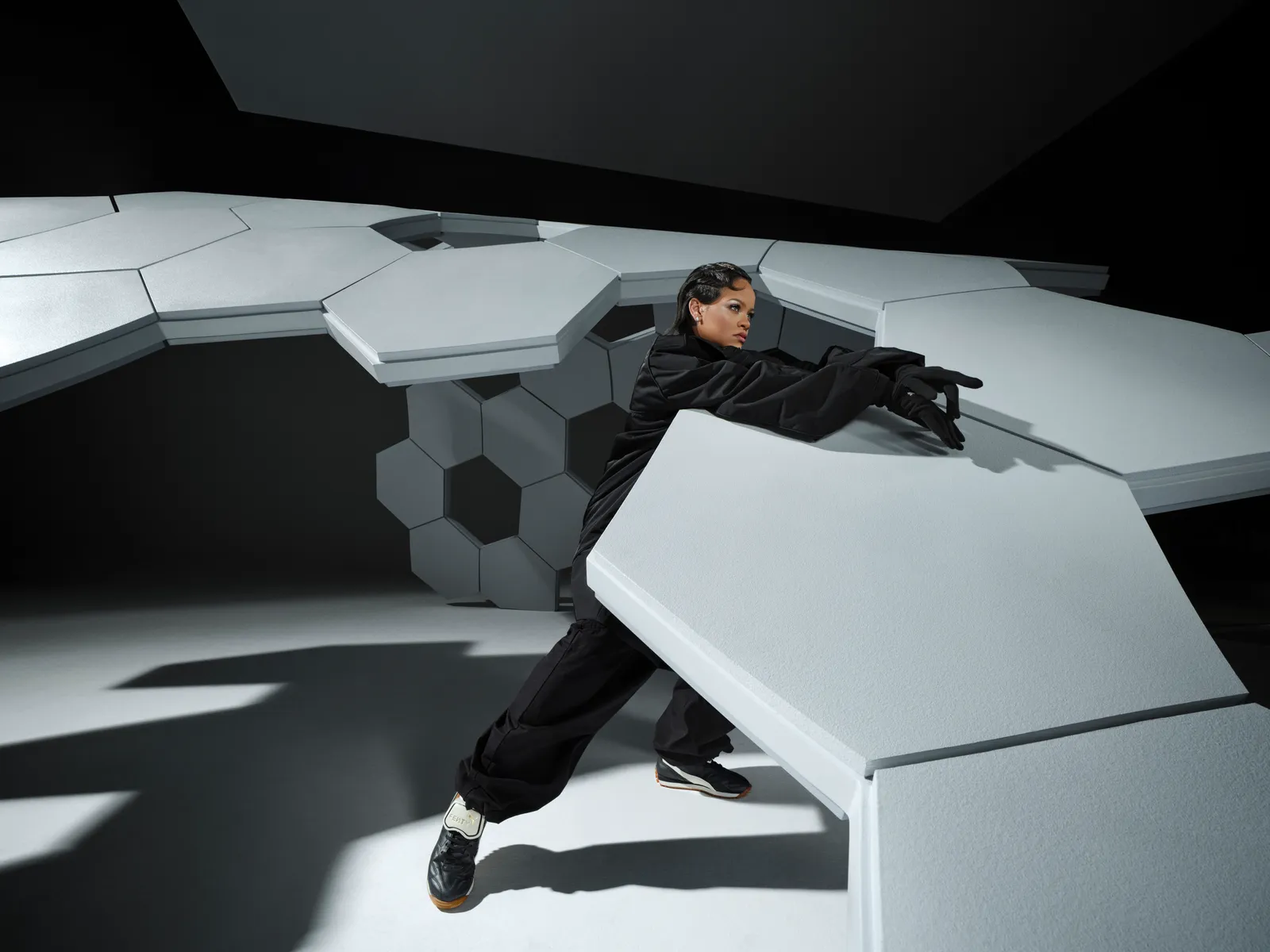 The FENTY x PUMA Avanti is available worldwide on puma.com and select retailers beginning September 15th 2023 at 10am EST. A second Avanti drop will follow this fall. More details to come.