HERE FOR THE COMMENTS: UMBRO FOR JAMAICA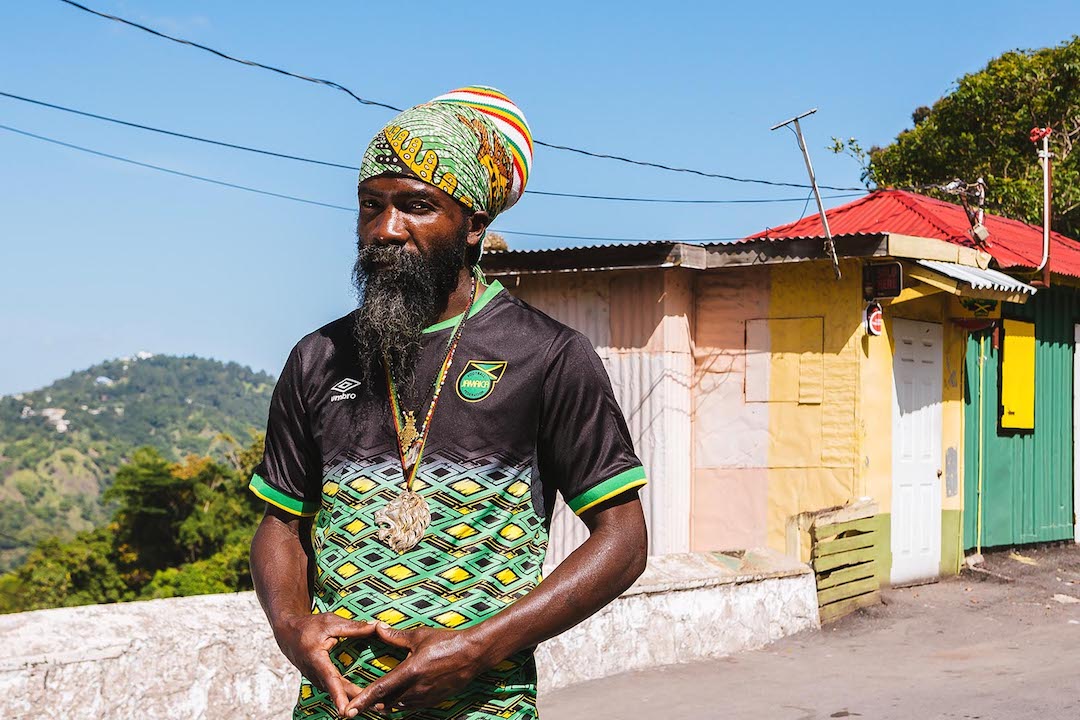 I think we can all agree that a great look for Jamaica had been a long time coming. Yes, the Jamaican bobsled team from Cool Runnings had a memorable look, but at least in the world of soccer, I believe most people would point back to the 1998 Kappa World Cup jersey as the last time the Caribbean island nation gave us a kit to talk about. This, however, is now a thing of the past as Umbro's brand new home and away options for Jamaica left me dumbfounded when I first laid eyes on them. While I could talk about everything that's great about these kits, as usual, I thought I should switch it up a bit and extend the dialogue we're going to have about Jamaica's new look by sharing some of the comments I have gathered throughout various Instagram pages.
It is obvious Umbro's effort has received overwhelming approval. No comment can be more reflective of this support than the one below:
spencer_loop: "Usain bolt about to play"
I can't disagree with this comment. The kits make me want to play for Jamaica and I am not even Jamaican. Additionally, I love these kits so much that I see myself outrunning the fastest man on Earth in order to get them.
Both kits are exceptional, but some people have already chosen their favorite.
guerrilla_fc: "that away kit is 🔥"
Guerrilla FC expressed a very common opinion on social media. By far, Jamaica's away kit steals the show with its unique graphic print across the lower portion of the jersey. The home kit, however, is still a solid option as it too has some distinct features. What I love most about the home look is the taping on the sleeves which combines the Umbro diamonds with a prominent feature of the Jamaican flag. This is a perfect blend of both brand and country and you get something that is easily identifiable as both Umbro and Jamaica – something that's pretty rare to see nowadays.
Some people though are more modest with their approval.
yungrichard:_ "kits lowkey heat 🔥🔥🔥"
@yungrichard_ writes the biggest understatement about these kits. There is nothing lowkey about them. If anything his comment should have read that these kits are highkey heat.
From this, you move on to the people who already have these kits among the best of the year.
brxxxck: "Way hotter than the Nigeria 🇳🇬 kits at the WC."
Okay so this comment is certainly up for debate, but I do not think @brxxxck is wrong when saying this. If there is one thing that Jamaica's kits have going for them that the Nigeria kit does not, it is that Umbro has devised truly original looks that are not inspired by previous designs.
Did I say people really love these kits?
alistairslack: "They are so peng"
Okay so this comment is one I was initially confused by but I assumed it just had to be good. One quick Google search later and I found out I was right.
Still, not everyone will be a fan.
liam_mclachlan113: Possibly one of the ugliest kits I've ever seen
Yes, this comment left me the most confused of all. It's not a very popular opinion whatsoever either. I don't agree with it, but I am sure @liam_mclachlan113 will see the error of his way eventually.
On that note, I welcome everyone that may either hate or appreciate these kits to share their own comments with us below!