THE BEST LIFESTYLE X SOCCER FASHION COLLABS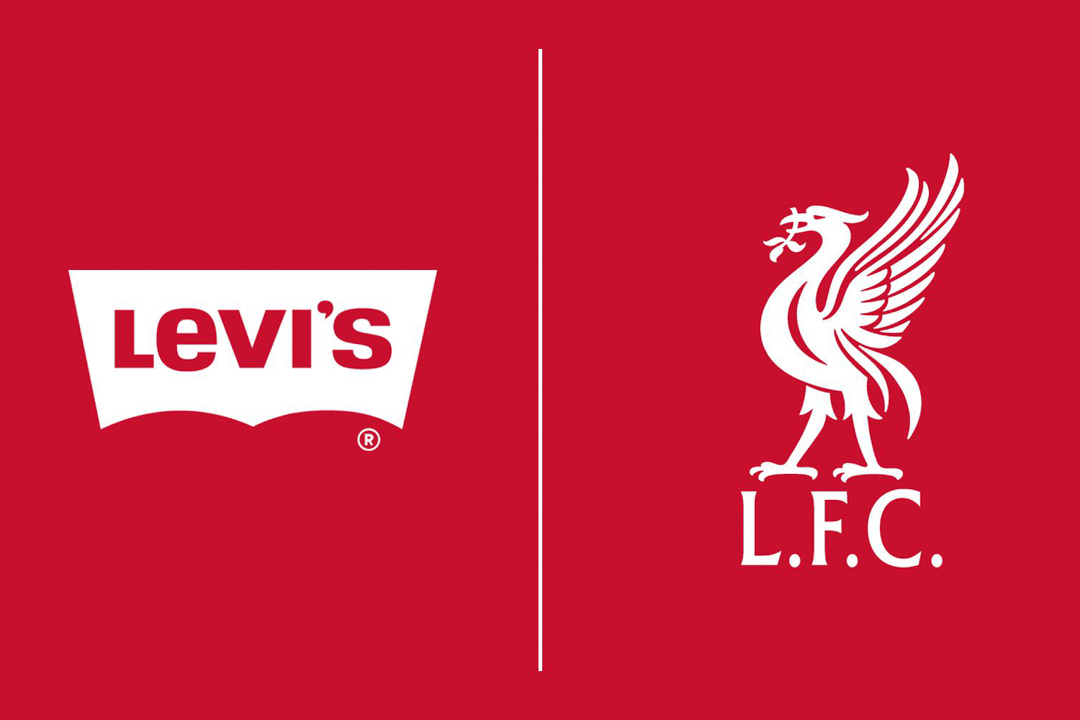 We as soccer fans will take anything that draws positive and unique attention to the game, especially attention from those who may connect with fashion but need another outlet to love soccer. Collaborations between brands can open doors for new and exciting products in the fashion world, and collaborations in soccer fashion have taken the game to new heights, and perhaps, more importantly, has expanded fanbases.
Here is a list of some highlights of projects that stood out in recent years. Though I was going to rank them, that became far too difficult. So instead we can just appreciate each for its unique contribution.
LEVI'S X LIVERPOOL FC:
Levi's recently teamed up with Liverpool FC to add subtle twists on old Levi classics. At the heart of the collection is the 511 slim fit jeans with a twist. The iconic back patch got an upgrade to Liverpool red and this is probably the most noticeable change of all the pieces. My personal favorite is the Sherpa trucker jacket with a small "You'll Never Walk Alone" hang tag at the base of the neck collar. The entire collection screams classic minimalist – something Levi Strauss Company has built a successful brand around.
---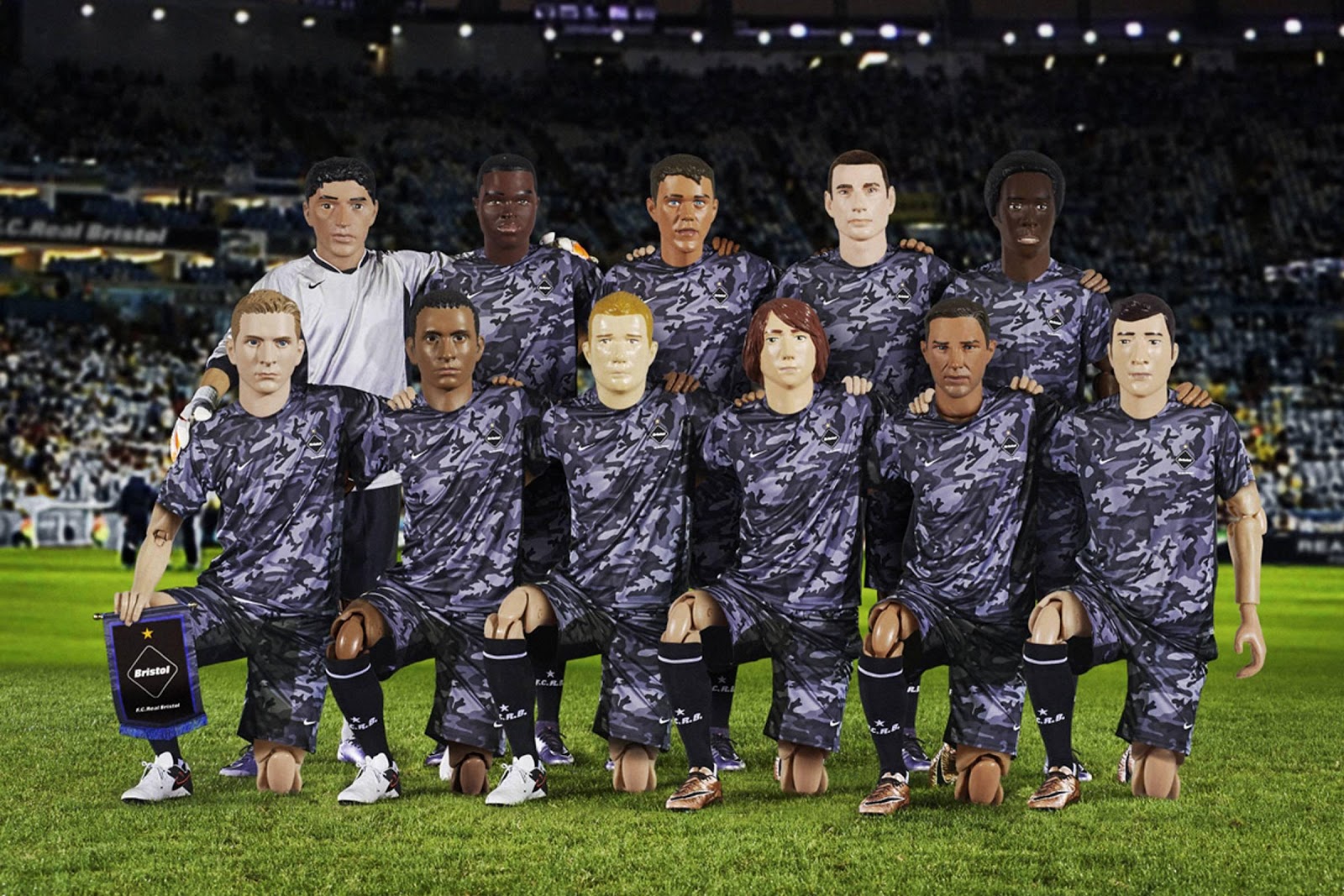 SOPHNET. x NIKE:
SOPHNET, the Japanese Streetwear brand, partnered with Nike to create FC Real Bristol. Real Bristol is one of the first imaginary soccer clubs with its own clothing line. The line, since its first drop in 1999, has grown to be quite extensive with over 1,000 items for sale on their website. FC Real Bristol was one of the first of its kind and headlined the imaginary club with "fans" being buyers of the product. Being so new and innovative, it was easy to appreciate.
---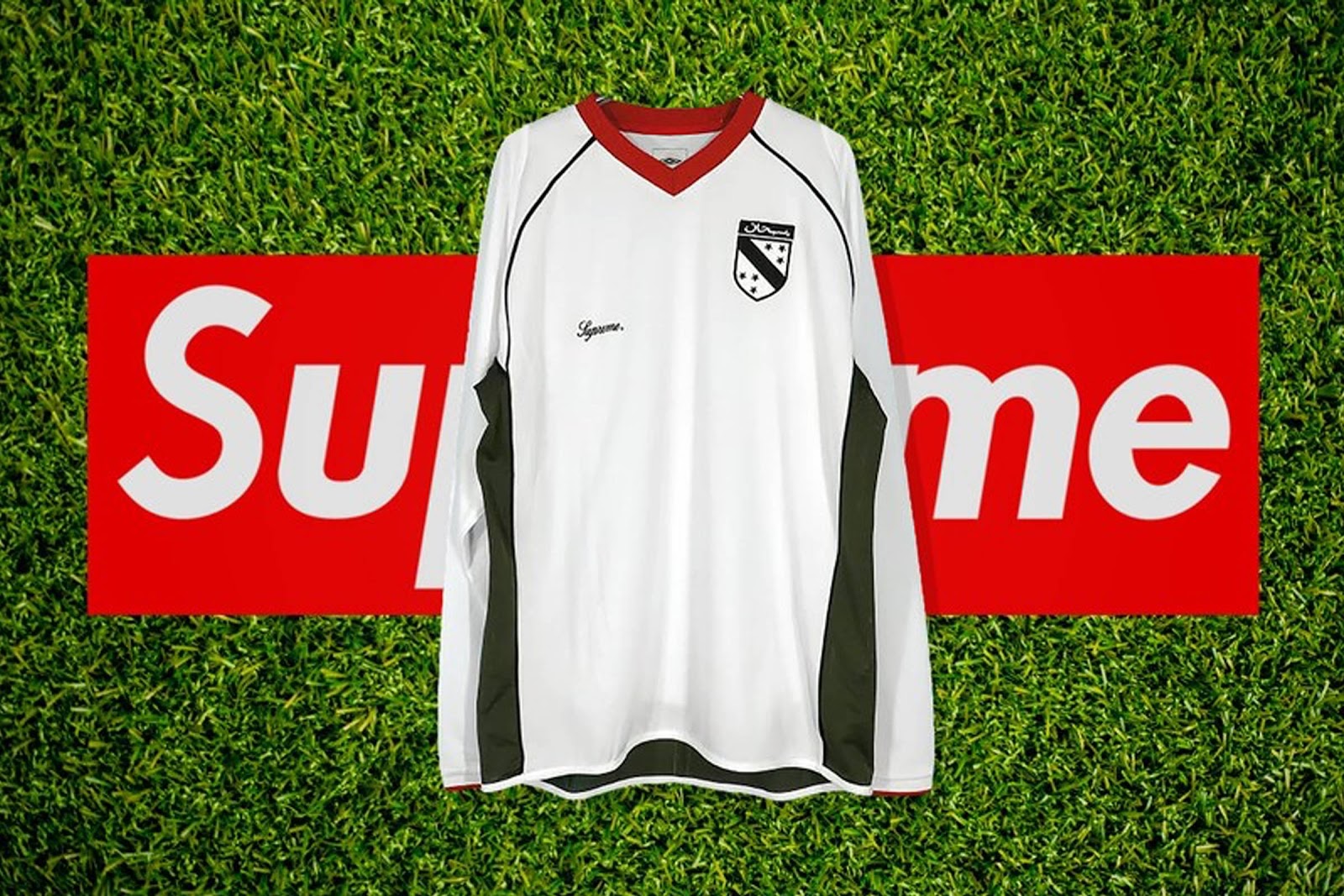 SUPREME x UMBRO:
Would any collaboration conversation be complete without headmaster Supreme? Before you groan, let's check out the Umbro and Supreme mashup from 2005. You know… prior to the small logo on a Hanes white T-shirt days. An NYC skateboard label and one of the most prominent soccer brands of all time – two powerhouses to say the least. In 2005, soccer wasn't exactly on America's radar but Supreme confirmed (yet again) that they can work with anyone.
---
YOHJI YAMAMOTO X ADIDAS FOR REAL MADRID:
Probably the most badass idea of all, Yohji Yamamoto, a fashion icon of Japanese streetwear who spearheaded adidas' Y3 line, designed jerseys for Real Madrid. Prior to this release, there were multiple fashion designers working for soccer clubs but their products stopped at the locker room with sweat suits and club shirts; Yohji's made it on to the pitch. The kit features a slate grey half bird-half dragon over a black silhouette. Likely the easiest kit to transition from pitch to streetwear.
---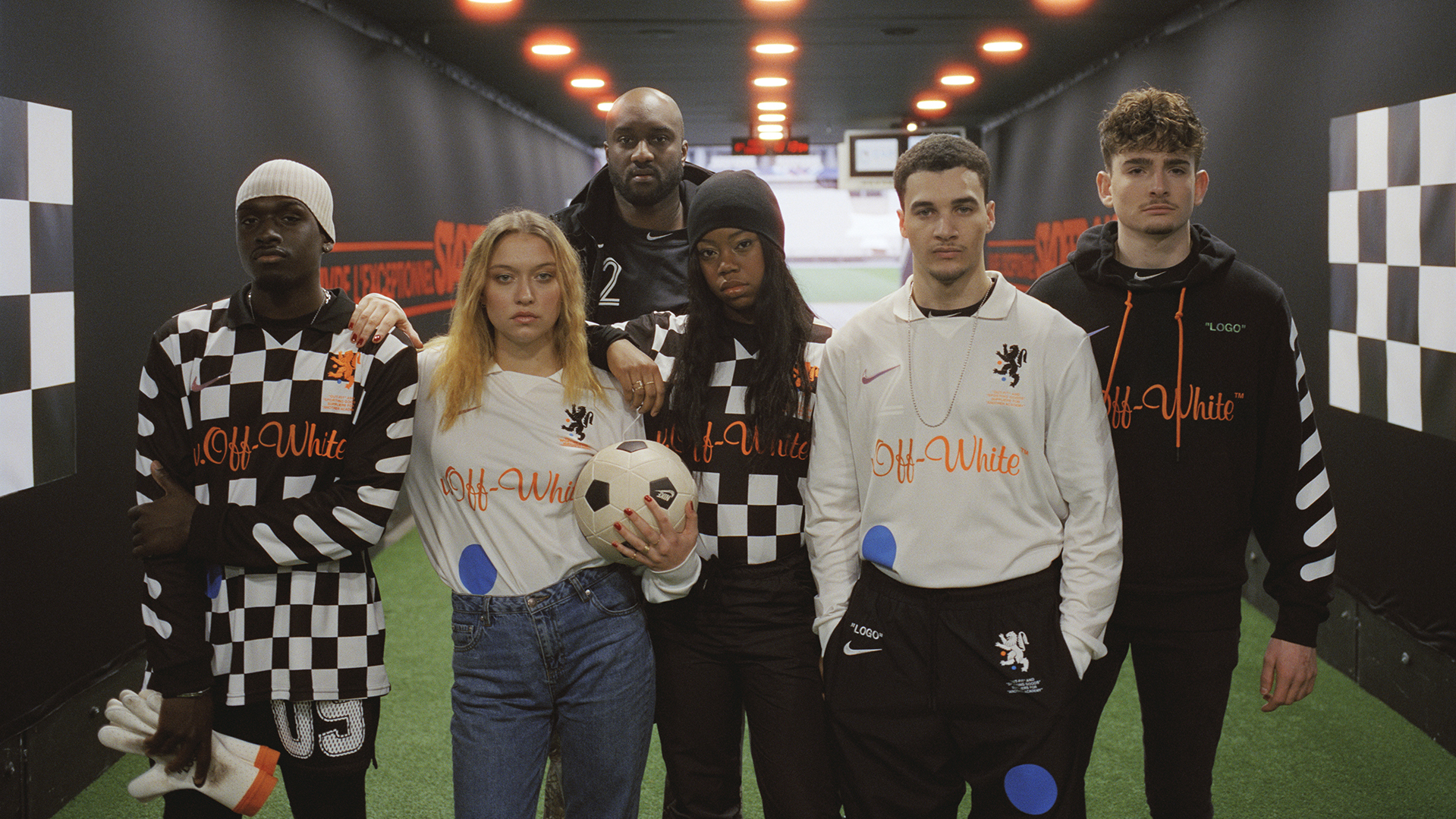 VIRGIL ABLOH'S OOFF WHITE x NIKE
Rounding out the list with arguably the most prominent fashion collaboration is Virgil Abloh's "Off White" with Nike. Simply put, taking on a major brand like Nike and recreating over 10 classic silhouettes is a beast in itself. Bring that into the soccer realm and you've got streetwear-meets soccer-meets the mainstream audience. Pretty bold move if you ask me. Virgil ran with it and the "Off White" theme has exploded. From foams to Airmaxes and Jordans, to the Mercurial Vapor 360, the signature quotation marks have taken over their own piece of Nike's dynasty. A collaboration list wouldn't be complete without it.