Prior to this year, a Women's World Cup had not seen more than four CONCACAF teams at a single tournament ('15), with most actually having only two or three ('95, '99, '03, '07, '11, '19). With an extra spot allocated to CONCACAF, due to the expansion to 32 teams, plus inspiring runs by both CONCACAF teams in the qualification play-off tournament, the 2023 FIFA Women's World Cup began with *six* CONCACAF nations.
The United States (FIFA rank = 1) is the only CONCACAF nation to participate in all nine editions of the Women's World Cup. Canada (7) qualified for the eighth straight time; Costa Rica (36) and Jamaica (43) reached for the second time; and Panama (52) and Haiti (53) made their World Cup debuts. The group stage has now come to a close and two of the six CONCACAF teams have booked their spots in the round of 16: the USWNT and Jamaica's Reggae Girlz.
Just before the start of the tournament, I made a list of players to watch from each CONCACAF team. Following the group stage, I narrowed down my list based on performance and who I'd like to see more of in the future. I also tried to choose players from different positions to cover all aspects of the pitch. So, without further ado, here's my list of three players to watch from each CONCACAF team moving forward.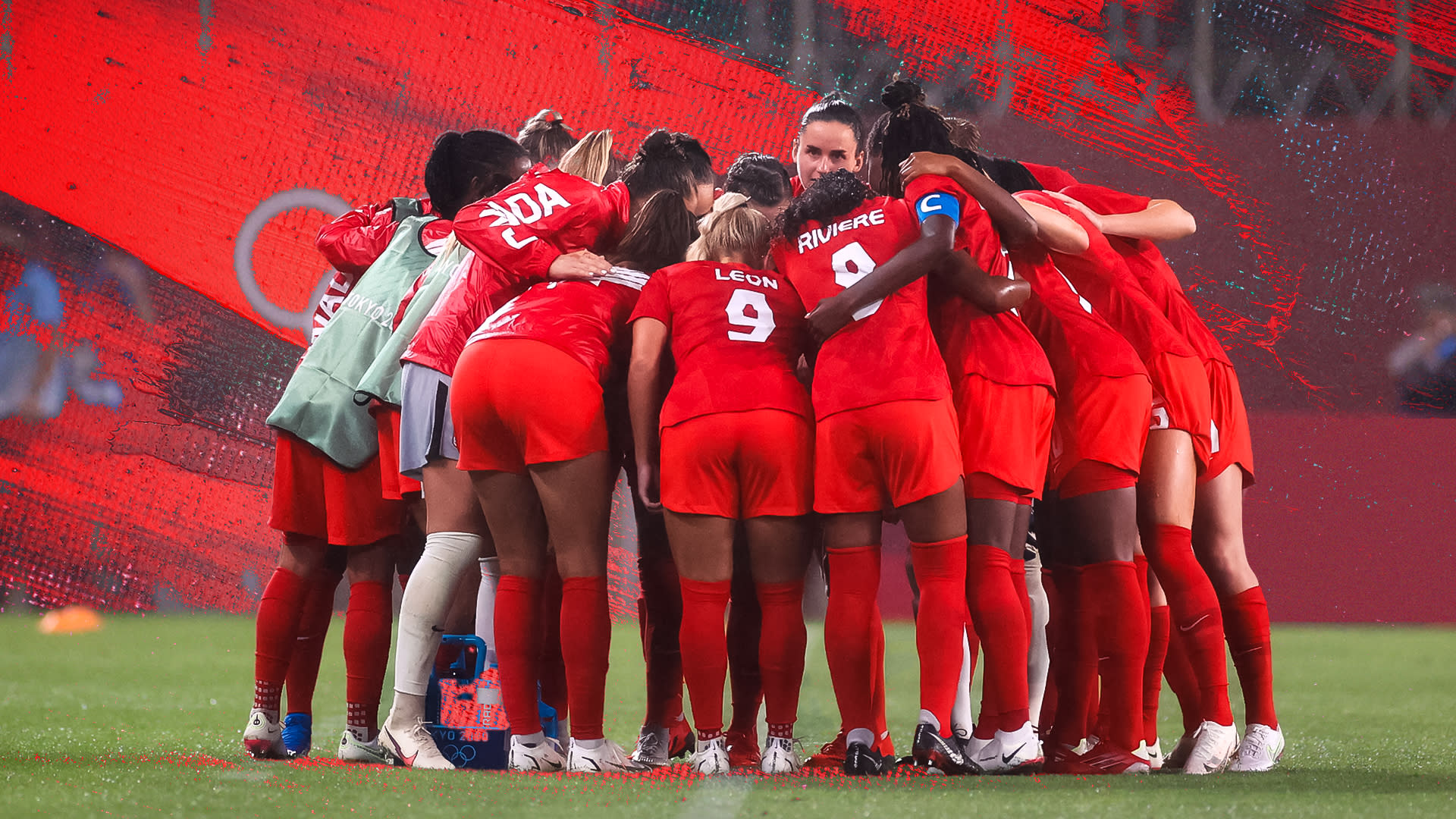 CANADA
MD1: drew 0-0 vs Nigeria
MD2: won 2-1 vs Republic of Ireland
MD3: lost 4-0 vs Australia
Final position in Group B = 3rd
Ashley Lawrence (LB/RB)
A stalwart on Canada's back line, Ashley Lawrence has proved vital to both keeping clean sheets and creating scoring chances. The full-back, who just signed with Chelsea after six seasons with Paris Saint-Germain, is known for winning 1v1 battles, delivering dangerous crosses, and picking out progressive passes. She was one of the best players on the pitch in Canada's match against Ireland, helping her team bag their sole win of this tournament. Even in loss, Lawrence is a bright spot, constantly pushing her team up the field. Be sure to watch her with Chelsea this season as they try for their 5th straight WSL title and have another go at the coveted Champions League trophy.
Cloé Lacasse (FW)
Cloé Lacasse was such a prolific scorer and assister during her time at Benfica, even being voted Player of the Year in the Portuguese league for the 22-23 season, that I was incredibly excited when she signed for Arsenal earlier this year. The winger hasn't had as much of a breakthrough on the international stage, but I think her time is coming. Her role this tournament was to be a playmaker off the bench, and Lacasse made an almost immediate impact in the first two games. Even in the loss against Australia, where nothing was going Canada's way, Lacasse was able to create some offense and progress up the left side. Look for her to bolster Arsenal's attack in the WSL and Champions League this season.
Sophie Schmidt (MF)


Sophie Schmidt was the game-changer in Canada's match against Ireland, providing the assist for the winning goal just a few minutes after being subbed on. In addition to being so solid defensively, Schmidt is so good at holding down the midfield and breaking opponent's lines. I thought she would start against the Matildas, who like to play a 4-4-2, so she could do just that, but she came off the bench at halftime once again. Though she took much of the blame for the result, Schmidt was all over the pitch, making tackles and starting counter-attacks – she also had one of the best looks at goal for Canada all game. This was Schmidt's last World Cup, but you can still watch her captain the Houston Dash in the NWSL.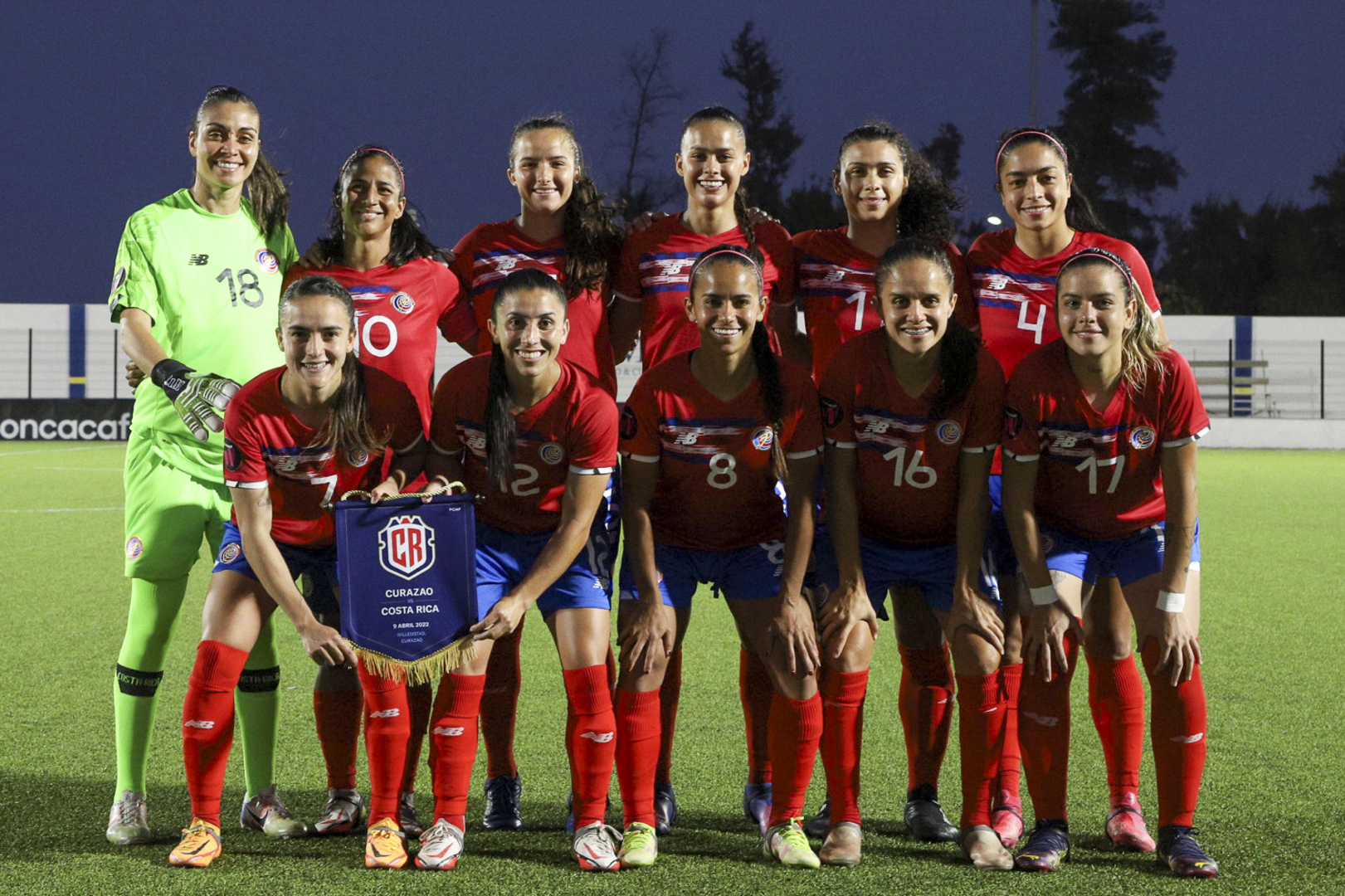 COSTA RICA
MD1: lost 0-3 vs Spain
MD2: lost 0-2 vs Japan
MD3: lost 1-3 vs Zambia
Final position in Group C = 4th
Priscila Chinchilla (FW/MF)
An important piece of the Costa Rican attack, Priscila Chinchilla has been used as a striker, winger, and attacking midfielder in recent games. Chinchilla, who plays for Glasgow City, was named the 2022 PFA Scotland Women's Player of the Year. Her versatility and ability to score has made her a constant on her club and national team front lines. Costa Rica failed to win a game this tournament, but they avoided being shut-out on the final matchday. Chinchilla forced a corner that led to Costa Rica's lone goal. You can catch her in action in the Scottish Women's Premier League with reigning champions, Glasgow City.
Katherine Alvarado (MF)
Captain Katherine Alvarado is a consistent presence in the midfield for Costa Rica. She is technically sharp and has a strong awareness of the game overall (which is probably why she's captain). She's one of the most experienced players on this squad and played almost every minute in the group stage at both the 2015 World Cup and this one. If Costa Rica is awarded a penalty at any time, you can bet Alvarado will be taking it. She was the quiet cornerstone of the team for each game, and kept them together when things got tough. Alvarado plays in the Costa Rican domestic league for current title-holders, Saprissa.
Fabiola Villalobos (CB)
The Costa Rican defense is fairly inexperienced, but Fabiola Villalobos is becoming one of their locks on the back line. She can play both central or as an outside back, and she plays an important role in stopping the attack. Villalobos often relies on sweeping tackles and well-timed blocks (and experience on set pieces) to prevent opponents from scoring. The lack of experience was evident in some cases, but with time she could become a world-class defender. Villalobos plays for Alajuelense in the Liga FPD in Costa Rica.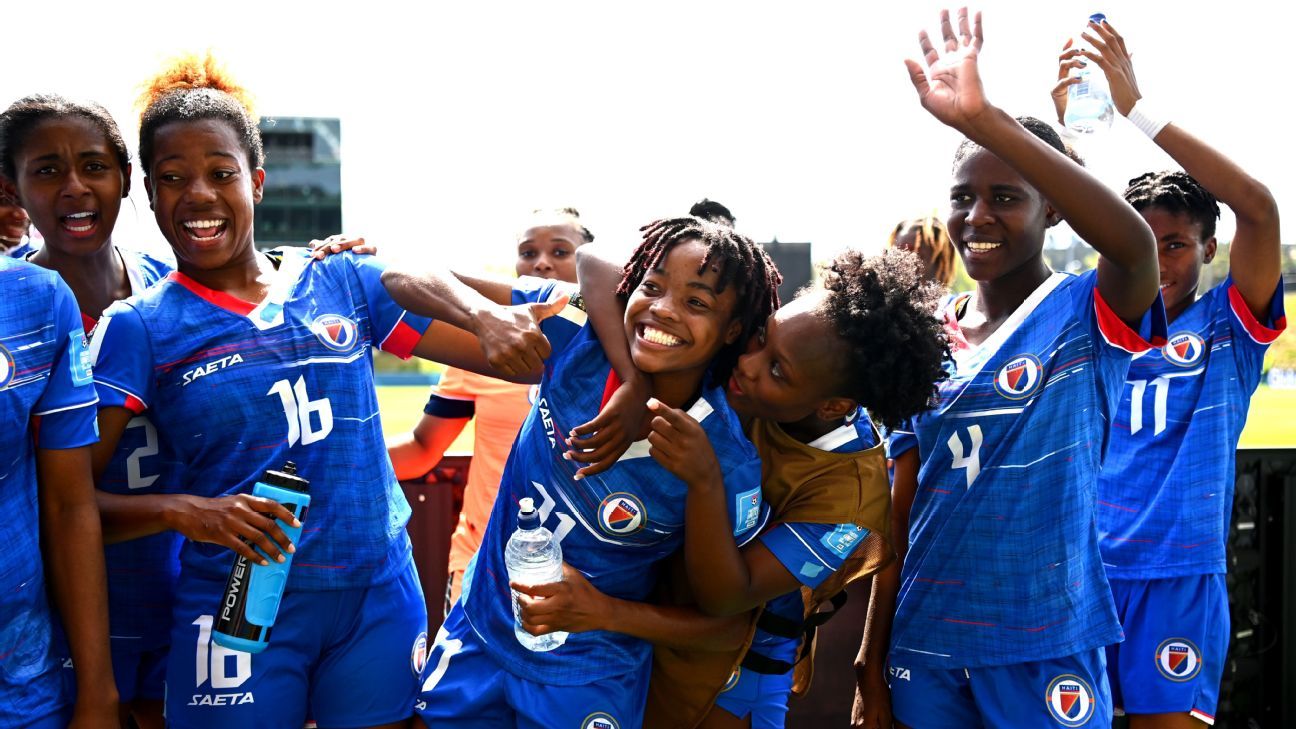 HAITI
MD1: lost 0-1 vs England
MD2: lost 0-1 vs China
MD3: lost 0-2 vs Denmark
Final position in Group D = 4th
Melchie Dumornay (FW/MF)
Anyone familiar with the French D1 Féminine knew exactly how good of a player Melchie Dumornay was before this tournament, but the rest of the world learned her name during Haiti's opening match against England. By far the best player on the pitch, Dumornay was all over the attacking half, winning duels and dribbling past defenders like it was nothing. She was instrumental in Haiti's qualification run, scoring both goals in the play-off final – and she was close to scoring a couple worldies in this tournament, too. Though Haiti just fell short against Denmark, Dumornay was a significant bright spot. She joins French powerhouse Lyon this season, and given how successful she was at Reims, I know she'll ball out for them, too. You're not going to want to miss it.
Kerly Théus (GK)
Kerly Théus, who stands at only 5'4", made TEN saves against England and another handful against China, allowing zero goals from open play. (I, personally, count her save of Georgia Stanway's first penalty kick as number 11, even though she jumped off her line a fraction early, because it was just so good.) Théus's clutch performances kept alive Haiti's chances of making it out of the group going into MD3, despite the two losses. It took until the 10th minute of second-half stoppage time against Denmark for her to allow a non-penalty goal. The Haitian goalkeeper currently plays for USL W League side, FC Miami City, but after her performances in the group stage, I suspect she'll be hearing from some first division teams very soon.
Danielle Étienne (MF)
Dani Étienne got her first World Cup minutes as a mom when she subbed on during Haiti's match against China. The midfielder welcomed a baby boy in December 2022, and was back playing competitively just two months later. Though her role this World Cup may have been only as a playmaker off the bench, her work ethic and fighting spirit every time she's on the field certainly make her one to watch. Étienne recently finished her undergraduate career at Fordham University and will take the field this season for The Citadel where she is registered as a graduate student.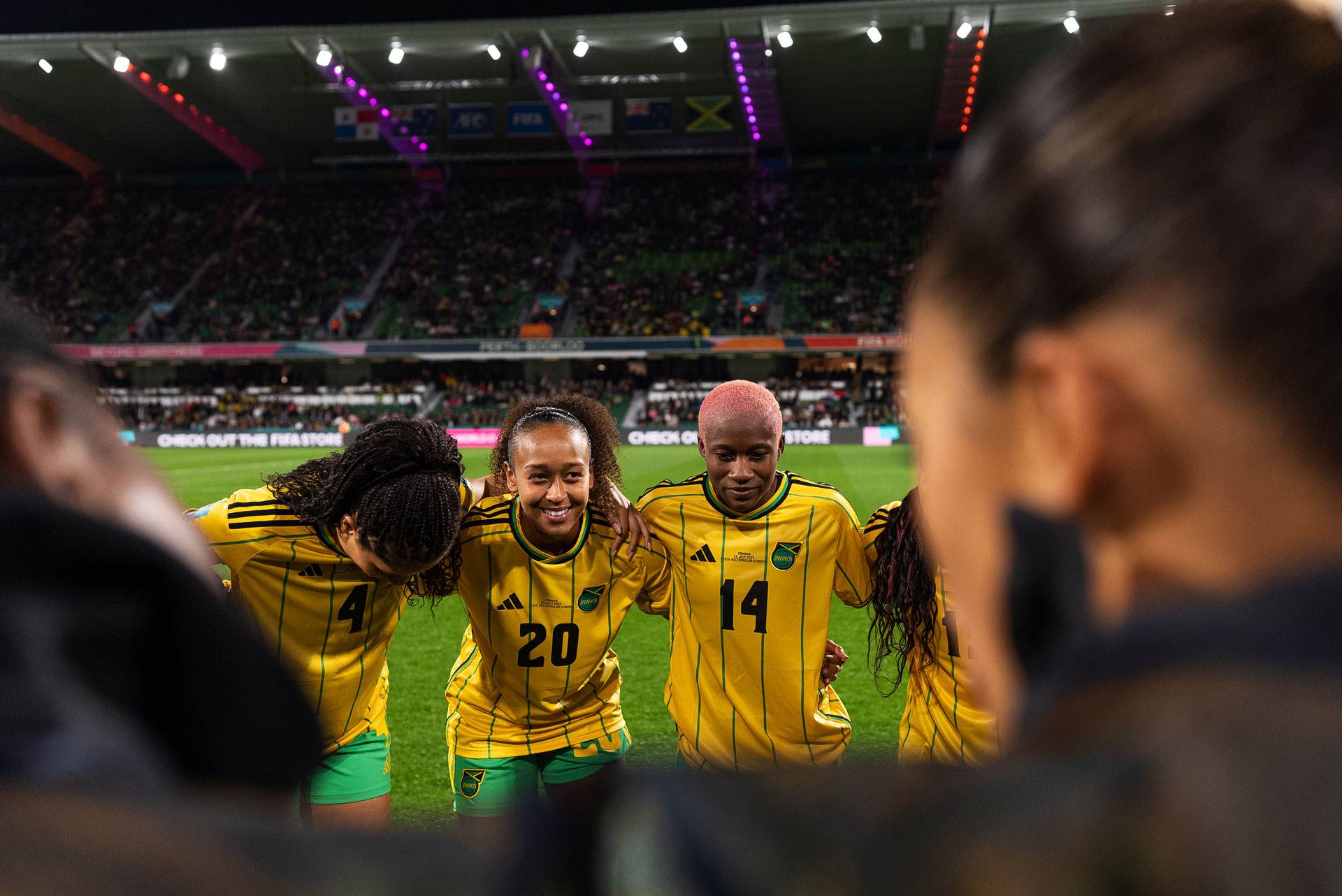 JAMAICA
MD1: drew 0-0 vs France
MD2: won 1-0 vs Panama
MD3: drew 0-0 vs Brazil
Final position in Group F = 2nd
Khadija "Bunny" Shaw (FW)
What more can I say about Bunny Shaw that hasn't already been said? She has taken the English Women's Super League by storm, being named Manchester City's player of the season for the 22-23 season. In 2022, she became the first Caribbean player to win the CONCACAF Female Player of the Year award. She's Jamaica's all-time top goalscorer, she's one of the best strikers in the world, and she has now led Jamaica to the knockout stages for the first time in team history. Yet another CONCACAF star in the WSL, Shaw will look to pick up right where she left off for Manchester City this upcoming season.
Deneisha Blackwood (LB)
Deneisha Blackwood suffered a torn ACL two years ago, while playing in the NWSL, and has since come back to play in the French second division. She was named Player of the Match for Jamaica's match against France, and caused a lot of problems up and down the left side. Blackwood has played every minute of Jamaica's time at the World Cup (including 2019) so far, has been instrumental in each result, and will undoubtedly be called upon in the Round of 16. This season Blackwood will play for Division 2 Féminine side, GPSO 92 Issy, as they attempt to get promoted to the first division once again.
Rebecca Spencer (GK)
This World Cup has been a Keeper's Cup so far. There have been several standout performances, and Rebecca Spencer has had three of them. She is the first Jamaican keeper, men's or women's, to keep a clean sheet at a World Cup – and she's done it three times now. Spencer was named the Player of the Match against Brazil, where she put in a massive shift and made 8 saves to hold Brazil scoreless, sending her team to the knockout rounds. You can watch her in the WSL every week in goal for the Tottenham Hotspurs.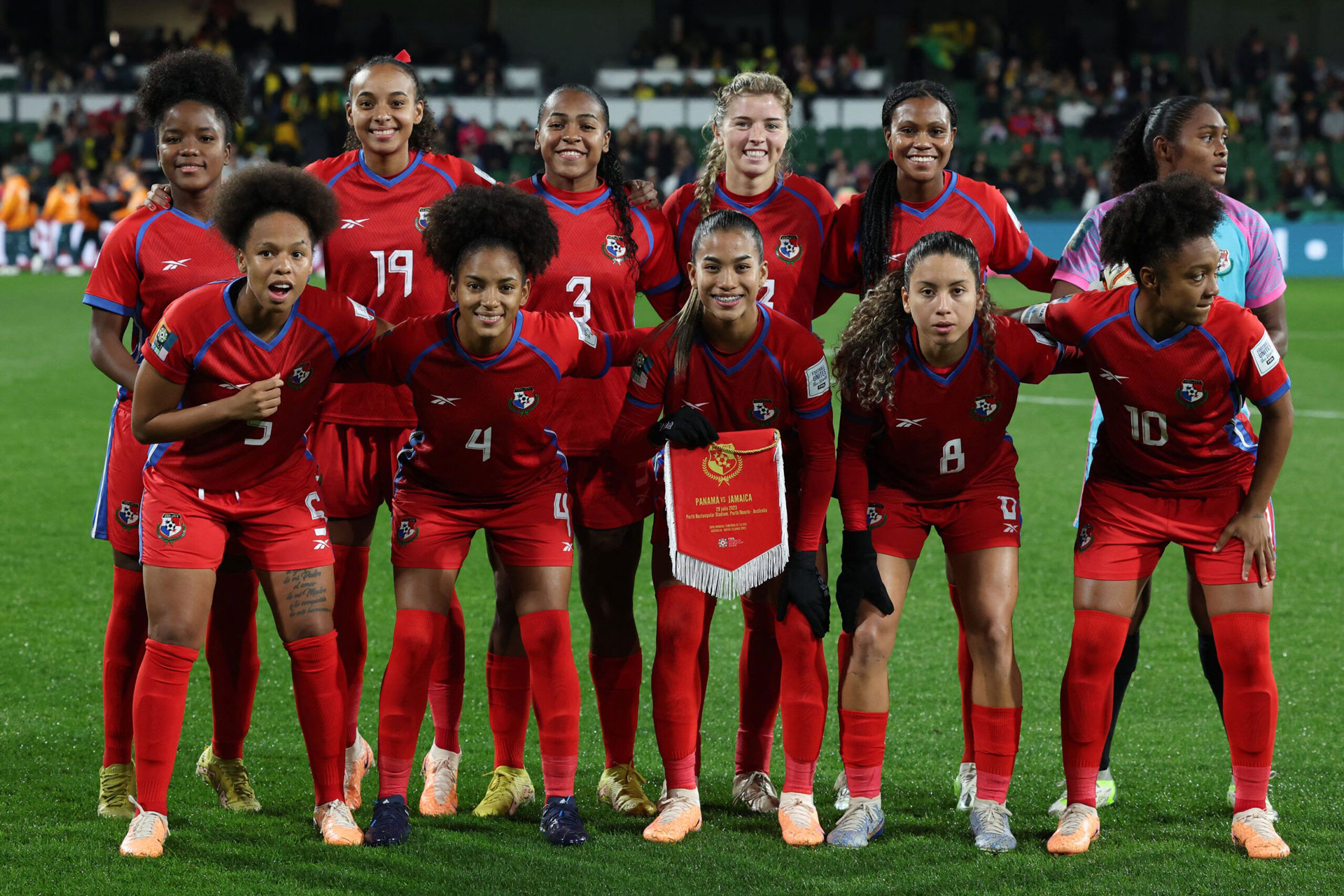 PANAMA
MD1: lost 0-4 vs Brazil
MD2: lost 0-1 vs Jamaica
MD3: lost 3-6 vs France
Final position in Group F = 4th
Yenith Bailey (GK)
Like I said, this World Cup has been one for the goalkeepers. Yet another to make her name on the international stage is Panamanian, Yenith Bailey. Incredibly, she trained as a midfielder until five years ago, when she switched to goalkeeper. She had a breakthrough tournament at the 2018 CONCACAF Women's Championship, where she won the Golden Glove award, and hasn't looked back since. Though Panama lost all three games and were eliminated, Bailey was able to show off her talents and prove why she needs a big contract. Bailey currently plays for Tauro FC in the Panamanian League, but I expect that to change soon.
Riley Tanner (FW)
Riley Tanner is a young talent who was drafted by the Washington Spirit in the 2023 NWSL Draft. She is a feisty forward who has great ball control and can slice through defenses when given the chance. She first caught my attention during the qualification play-offs, where she played an important role in getting Panama to their first ever World Cup. Tanner was sensational in her World Cup debut, winning duels, creating shots, and even drawing a penalty against France. Make sure to watch her as she starts her professional journey with the Washington Spirit, as she is sure to be one of the league's young stars.
Marta Cox (MF)
Marta Cox is another player who should be a household name after this World Cup. The Panamanian midfielder currently plays for Liga MX Femenil side, Pachuca, who were most recently Clausura runners-up. She received her first senior cap at just 14 years old, because her talents were so apparent so early on. She's not afraid to try for an overhead or bicycle kick goal, and she's certainly not afraid to take control of the attacking third. Cox scored what might be the goal of the tournament, with a stunning free kick against France – one that I have watched no less than 253874 times. When she and Tanner start together, they cook up something special; I'm excited to watch them grow on this Panama team and come back stronger.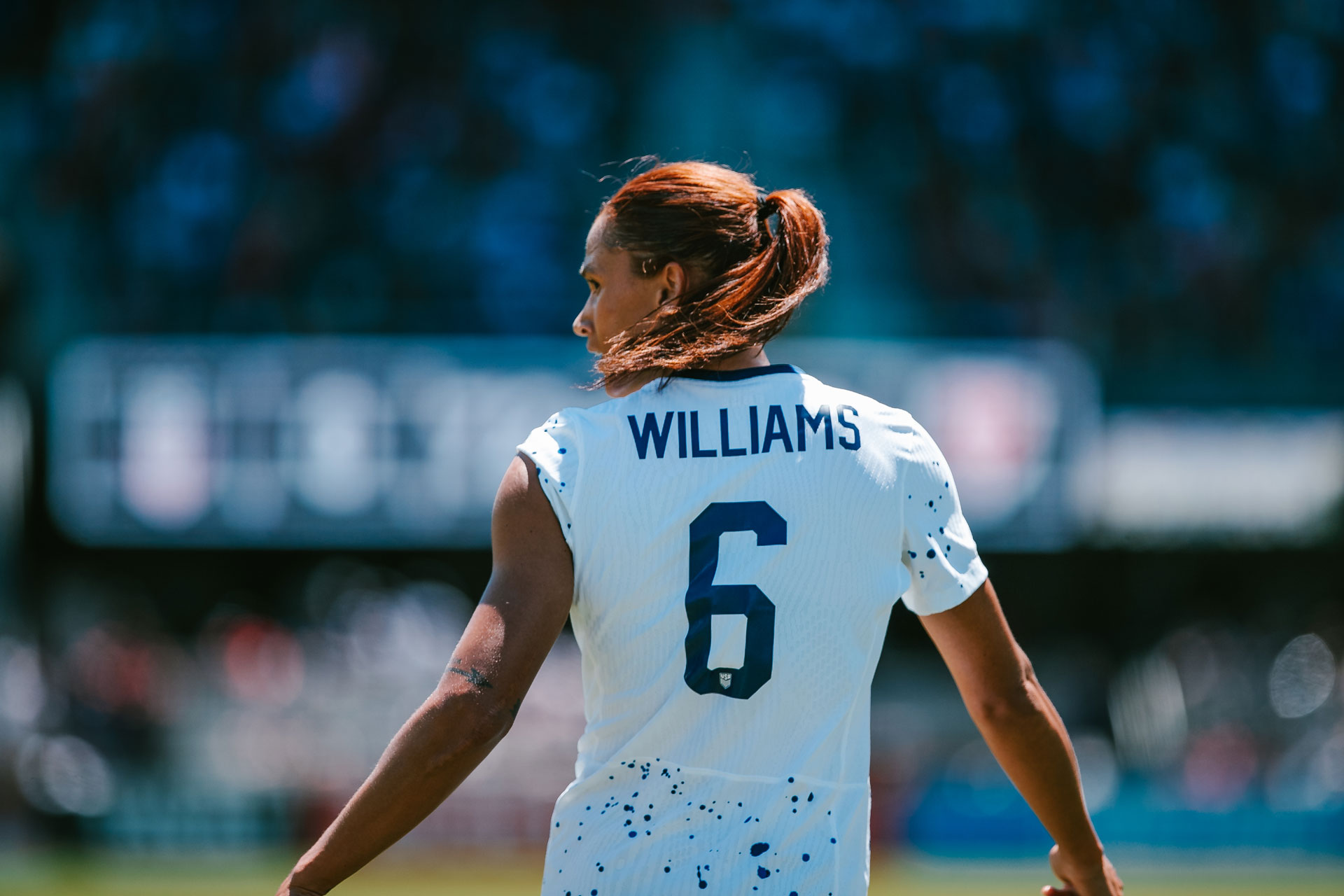 USA
MD1: won 3-0 vs Vietnam
MD2: drew 1-1 vs Netherlands
MD3: drew 0-0 vs Portugal
Final position in Group E = 2nd
Naomi Girma (CB)
Naomi Girma was the No. 1 draft pick in the 2022 NWSL draft – and subsequently the Rookie of the Year AND Defender of the Year – and for good reason. Every time I watch her play, I need to remind myself that she's only in her second year as a pro. She has incredible technical ability and a high soccer IQ; she makes 1v1 situations look easy and can start a counter attack as quickly as she can stop one… I could go on and on. Girma is one of only two natural center-backs on the USWNT roster, so it's clear how important she is to this team. Girma played side-by-side with Julie Ertz in all three group games, so I'm curious to see if that partnership will continue into the knockout stages. Girma has been a bright spot in what has been a lackluster tournament from the defending champions so far, and you can watch her shut down offenses week after week for the San Diego Wave in the NWSL.
Emily Fox (RB)
Another No. 1 draft pick, Emily Fox has slotted herself nicely into the back line of the USWNT. Mostly used as a right-back, Fox is a certified baller. She's one of the best at passing and ball recovery on the team, and isn't afraid to bring the sauce. When she gets space, she'll race up and down the flank, then cut inside, and whip in a pass that leads to a shot on target. The USWNT needs to start playing wider, so look out for her to be a key factor in that change. Fox started her professional career for Racing Louisville, but you can watch her with the North Carolina Courage this season, who are currently sitting in first place in the NWSL.
Lynn Williams (FW)
LYNN WILLIAMS IS FREE! I cannot, for the life of me, think of one good reason as to why it took this long for Williams to get minutes, but I'm glad we finally made it. After a year-long recovery following a hamstring injury, the Gotham FC forward has come back with a vengeance. She is so quick, she literally runs out of her shoes; she can't stop scoring in the NWSL, even with a broken arm; and she is one of the best forwards at getting back on defense when possession is lost. Williams started against Portugal and had four shots on target – more than any other USWNT forward has had in the entire campaign so far. Here's hoping she gets another start, or at least a solid 30 minutes off the bench, since it's only going to get tougher from here.