ADIDAS PREDATOR TR: AN EARLY BUT LASTING STRIKE?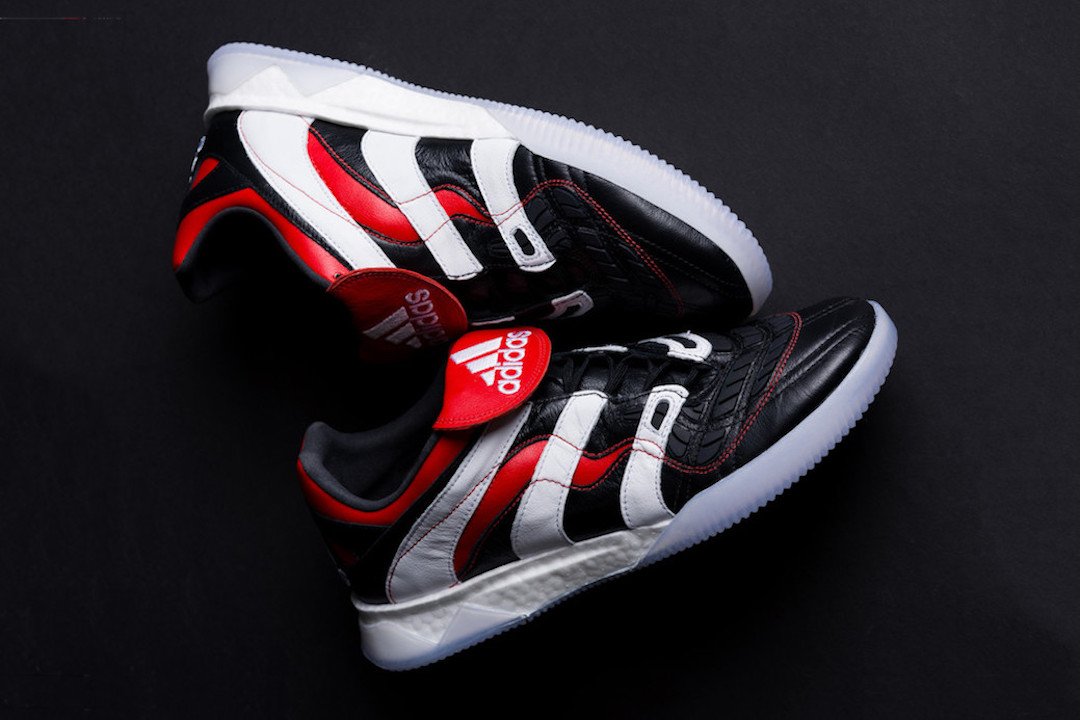 The pun is intended when I say you cannot keep a Predator like this caged. If you follow all the familiar sites on leaked releases, you might have known about the return of the Predator in all its OG glory for quite a few weeks now, but I doubt you would have expected to be able to get your hands on a pair even before any sort of official press release. This is exactly what took place over the weekend as both Canadian retailers Livestock and Off the Hook struck early with this drop. It is no surprise that most sizes are now sold out, but of course, that is beside the point, as today I am here not to state so much of the obvious, but rather to explain how I see this Predator playing out in the larger scheme of things.
The electricity yellow Predator which released just last month provides as a good model of comparison for this latest release. I bought a pair for myself and as such, I can attest to the comfort, authenticity, and nostalgia that the shoe has going for it. However, even with all that, it is plain to see that this shoe just doesn't have the same pull this latest Predator, which is back in the colors it is best known for, has. For this reason, I have to be honest with myself and all of you in admitting to experiencing the slightest amount of buyer's remorse.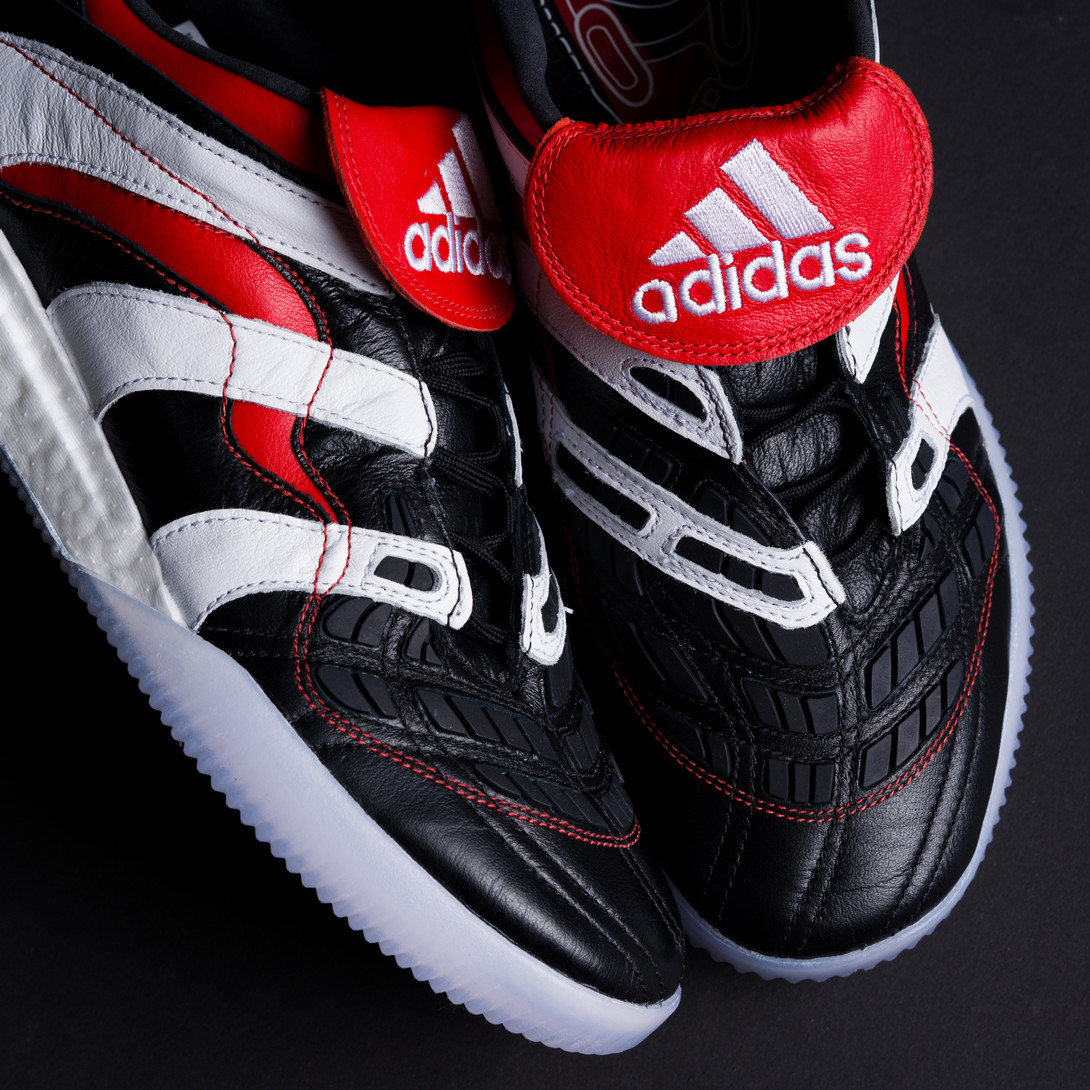 However, despite liking one pair more than the other, I can still be critical of the shoe as a whole. When looking at both the release pics or when finally putting on a pair of Predator TR's myself, there is one thing that stuck out immediately. Design-wise these shoes are not winning any more hearts. To be clearer, these shoes are simply for the die-hards who connect with all the nostalgia that the cleat elicits.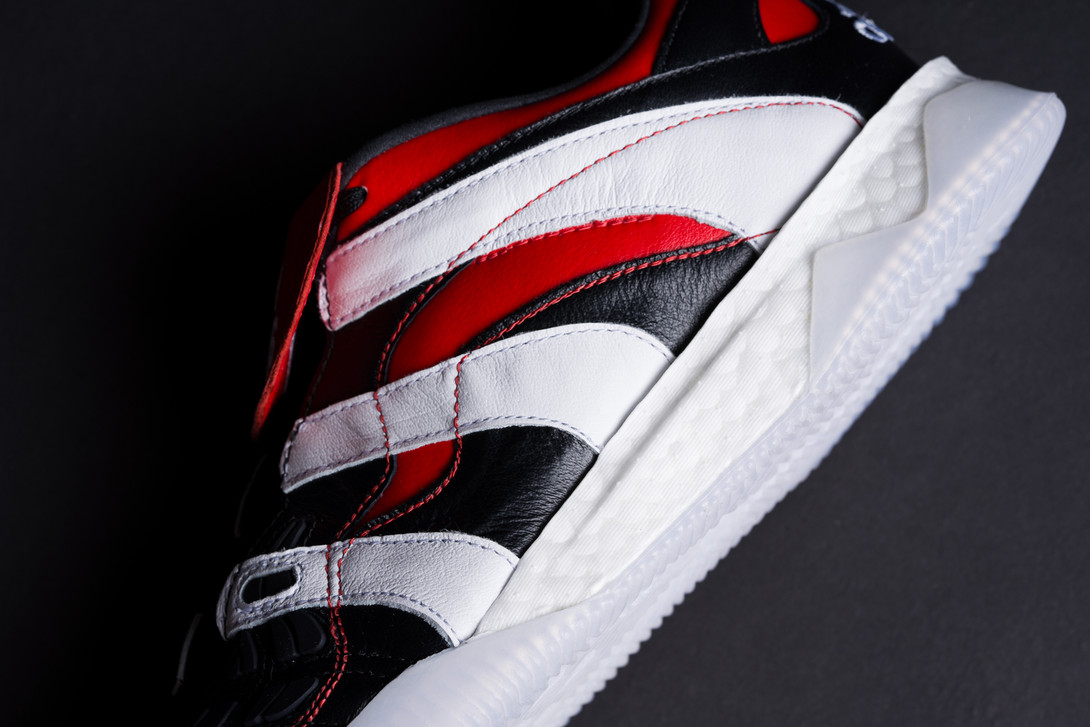 With this sense of sanctity that I identify with the Predator, it is important to address whether adidas should be saturating the market with more of these Predator releases. Considering only a few weeks have elapsed since the last release, that is the indication I get and I obviously have my reservations about this. In churning out more Predator releases, it is possible adidas may just be giving the people what they want, but at the same time, they could also just be capitalizing on something that they believe has a short lifespan.
I regard myself truly lucky and blessed for having lived through what I lived. The predator is a hallmark of the soccer culture I have lived through, but I am not sure if quite the same example exists for the kids growing up and loving the game today. There is thus an unprecedented magnitude to this Predator release as I am now able to see past what it represents to me alone and instead look at what it can and should represent to every soccer fan old and young.
To every person reading this, I simply leave you with this: look past the consumerism and ask yourself how you will use this product to pass on a particular part of your soccer culture so that this culture simply doesn't die, but instead endures through the soccer fans that come after you.
Images via Hypebeast.