ANOTHER NIKE CLASSIC WITH THE PREMIER II SALA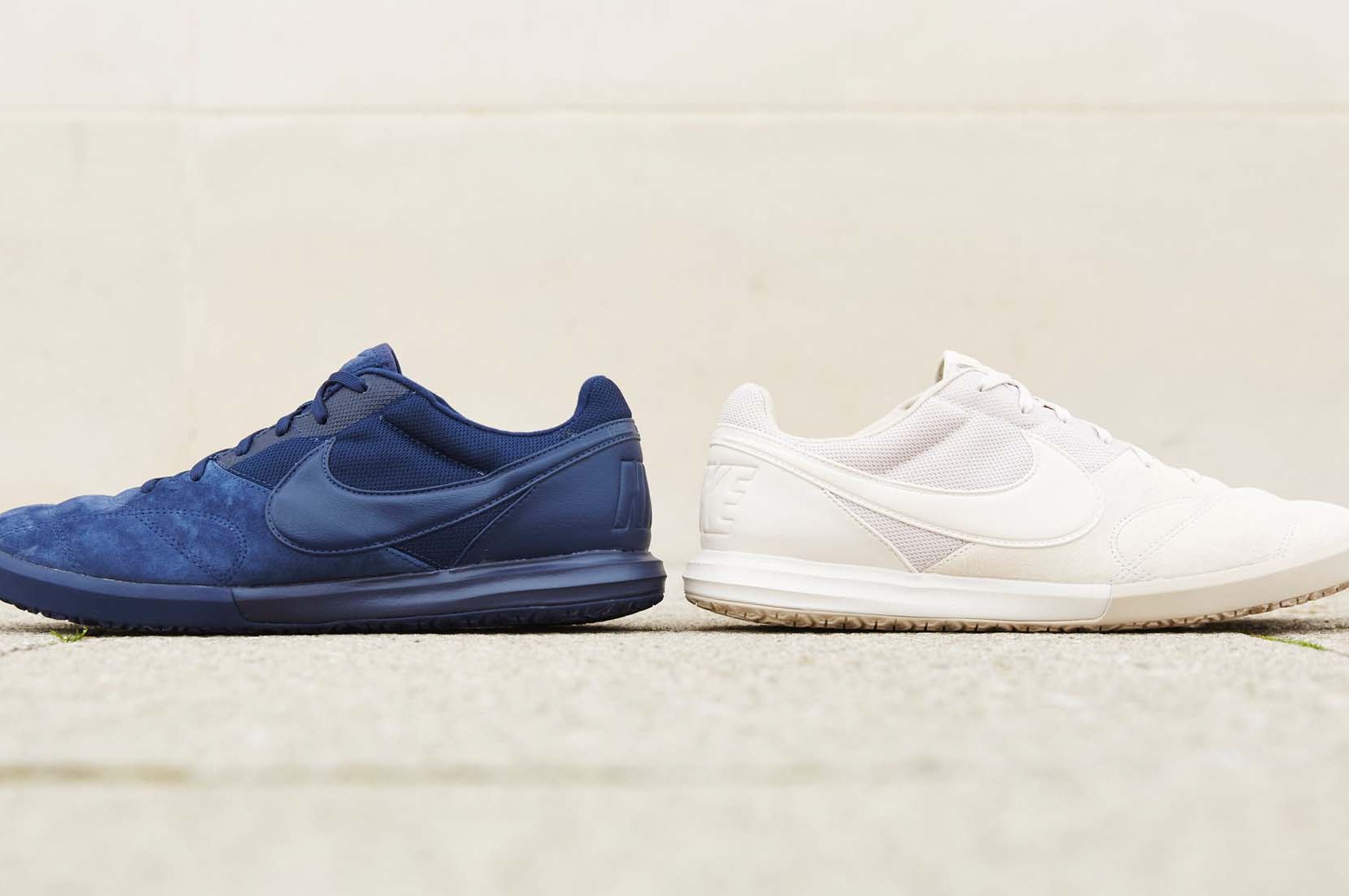 Unlike any other major sport, Soccer and by extension futsal, share a symbiotic relationship with street fashion. Shirt, shorts, shoes…simple really. It only makes sense then; that what we often see on the pitch and court is what we continue to rock off it. To focus on the latter, Nike has hit yet again with another indoor classic, the Premier II Sala collection.
Continuing a tradition of timelessly clean boots, Nike keeps it classy yet functionally forward with this latest release. Starting with color: the shoe comes in a clean "Desert Sand" and "Midnight Navy", to which would virtually complement any fit. As for comfort, the shoes upper is rugged and sturdy, built for the countless courts it will be played on worldwide, and features lightweight mesh alongside supple suede accents. To bring it together, Nike has instilled its Lunarlon technology, a soft and durable foam core base that's both lightweight and resilient.
The Nike Premier II Sala Collection arrives at an interesting time, as fashion is hearkening back to the many styles seen throughout the '90s and early 2000s. Baggy pants, eccentric shades, flashy color palettes, and oversized tops are but a few of the trends currently dominating the street landscape to where we've seen other sportswear giants, such as adidas, dropping its own set of historical and modern kicks with the recent release of the Predator Accelerator TR Ultraboost and forward thinking Sobakov.
Like its German counterpart, Nike also pays its homage to its past by blending the right amount of history with just the right amount of modern technology, where the shoes just feel right and will feel right for a very long time.
Images from soccerbible.com