BBC GOES OUT OF THIS WORLD FOR ITS WC-INSPIRED CAPSULE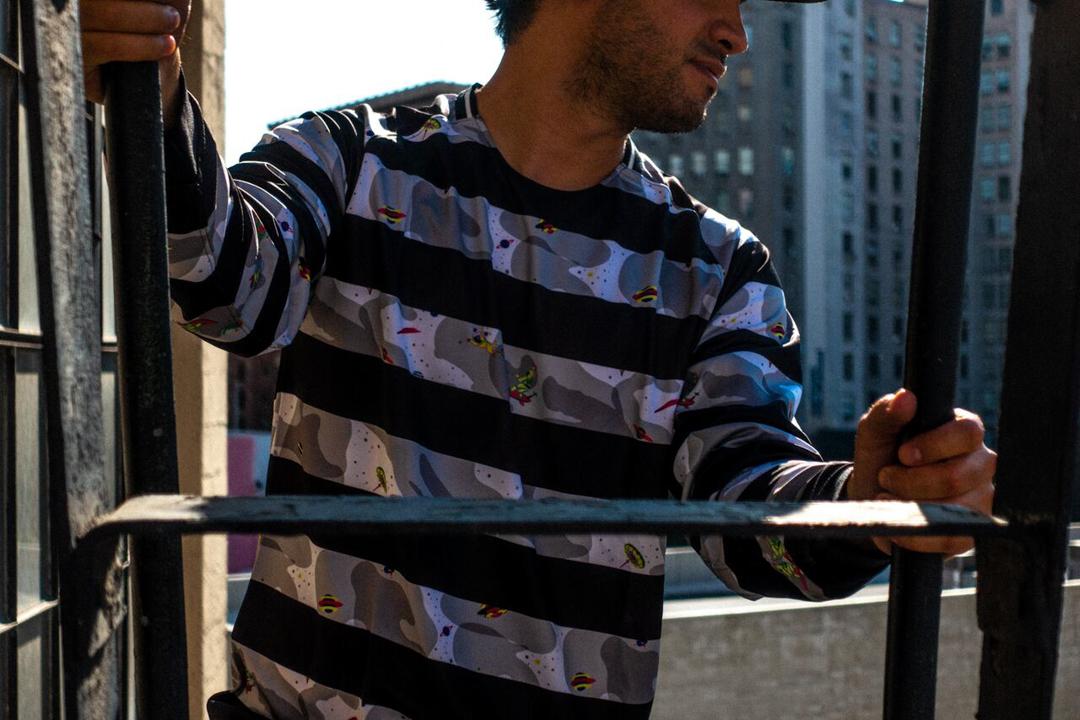 Although this year's World Cup is far behind us, that doesn't mean we need to forget and move on from the one-in-every-four year event. In fact, all the better to remember its impact to help spur on more culture surrounding the sport. Especially out here in the States, given that we, along with our neighbors Mexico and Canada, will be hosting the global tournament in 2026 following Qatar for 2022 (the first Arab state to host the World Cup). To help keep our soccer spirits up, up and away, we have Billionaire Boys Club: the fashion brand/retailer and brainchild of both Pharrell Williams and BAPE founder NIGO.
For its Summer 2018 NYC-exclusive capsule collection, the premium streetwear label has delivered a vibrant and whimsical array of athletic pieces inspired by the recently passed World Cup. The drop includes a range of silhouettes, from player jerseys to goalie long-sleeves, warm-up suits, short and more. The main attraction for the collection as a whole, however, is it's diverse and fun designs that features tie-dye, camo, and classic soccer stripes patterning, as well as BBC's classic space-centric motifs. Details include "7 Mercer" and "212" notes that nods to the brand's NYC flagship.
To showcase the pieces in use, courtesy of the kind people at Billionaire Boys Club, we decided to explore our own urban landscape for the setting of our original fashion editorial, which you can see throughout. The pieces are currently available at BBC's NYC flagship store, so be sure to stop by if you're in the area:
BBC Flagship Store
7 Mercer St, New York, NY 10012