CAN I KICK IT?: MAURICE EDU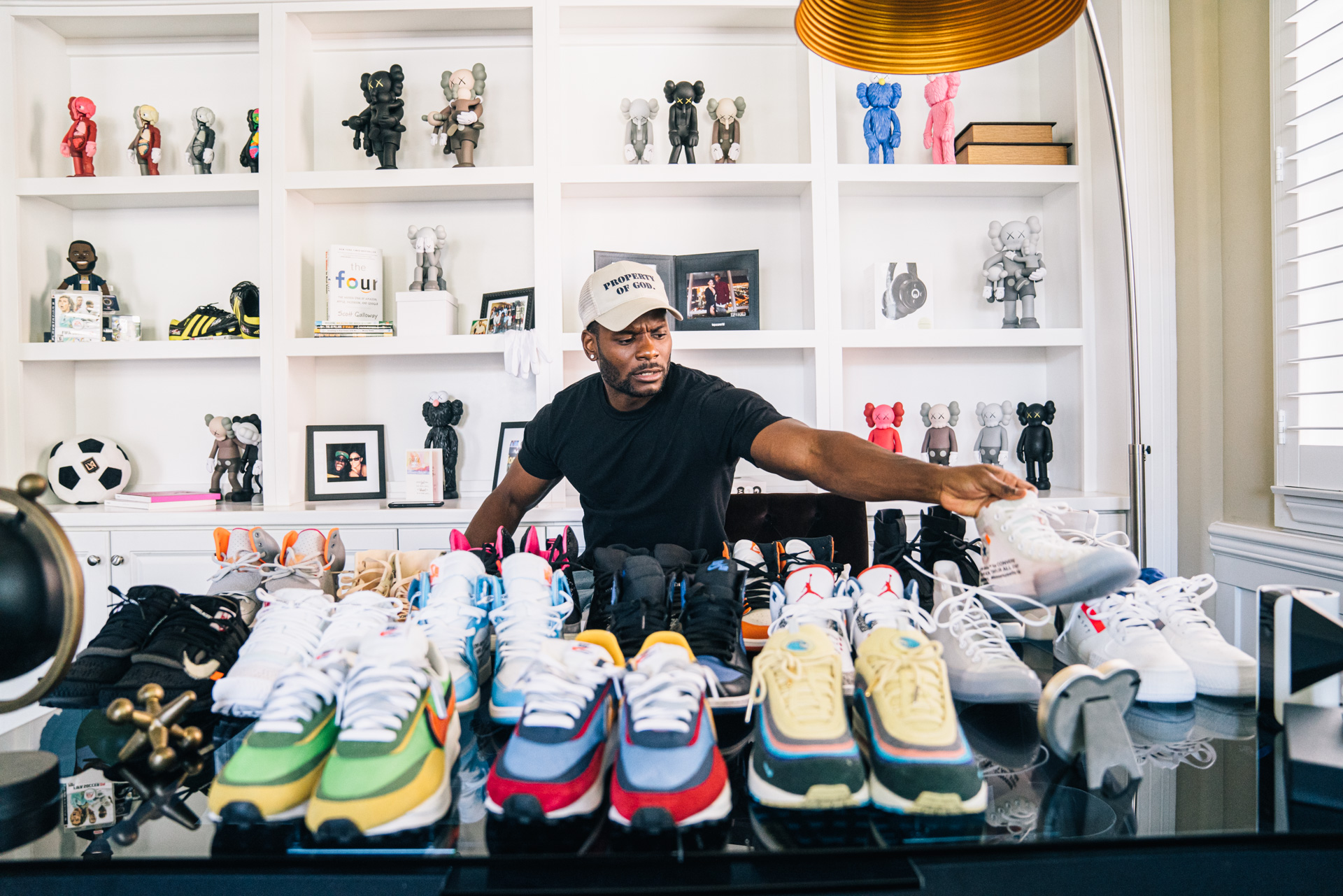 If you have followed US soccer in the last decade, you definitely have heard Maurice Edu's name. Early on in his career he solidified himself in the defensive part of the park and remained there for some time for the red white and blue. After being drafted #1 overall by Toronto in 2007, Mo went on to play for storied Scottish club Rangers, winning 3 league titles. Later he made stops at Stoke and the Philadelphia Union. And who can forget that infamous no-goal call on a Mo's volley in the 2010 World Cup in South Africa?
We understand most people know that side of Mo, Mo on the pitch, but we wanted to dig deeper and get to know the man off the field. So we bounced over to his house in the Inland Empire of California and sat down to chat about making the transition from playing to commentating, what it is like being an example for kids like him, his love for the artist KAWS, and of course, kicks. Check out each part of our conversation below and make sure to follow Mo on Instagram @MauriceEdu.
Mo on going from playing to commentating
One thing is clear when you sit down and talk to Mo Edu. He loves soccer. That passion led to a successful professional career. It led him to the World Cup. That same love for the game as led Mo into broadcasting and analyzing the sport on TV. Part of his aim with his new position in the sport is not all that different from what meant a lot to him when he was a player: provide a unique voice and connect with audiences and demos that may not have always connected to the game. Mo wants to help grow the sport by bringing in new fans that look like him and connect with him in an authentic way.
Being an example to  kids like him.
Part of Mo Edu's ethos as a player and as a broadcaster is exposing the sport to young black kids. It is important for him that he is an outlet for this community, that they can look to him and see what is possible, and hopefully see themselves taking a path similar to his. Mo mentioned a few times that when he was growing up there were not very many people like himself that he could look up to and relate to. He has been fully aware of this throughout his career. This has given him the opportunity to be someone that young black soccer players can look up to and aspire to be.
Mo and his sneaker journey.
Like many of us Mo loves sneakers. Mo caught the sneaker bug early. But, as most of us can relate to, his parents weren't copping sneakers for him when he was young. By high school, Mo's love of sneakers, especially Jordans was in full swing, and in order to satiate his love for sneakers, he got his first job at a pizza joint. The money he earned from the pizza spot went directly into Mo beginning to get more involved with the sneaker game and it was then that he started building his impressive sneaker collection.
Memory Lane
Mo takes us back to that night in South Africa, a goal that should have stood.