CHRISTIAN FERRETTI: DESIGN, FOOTBALL, AND GUESS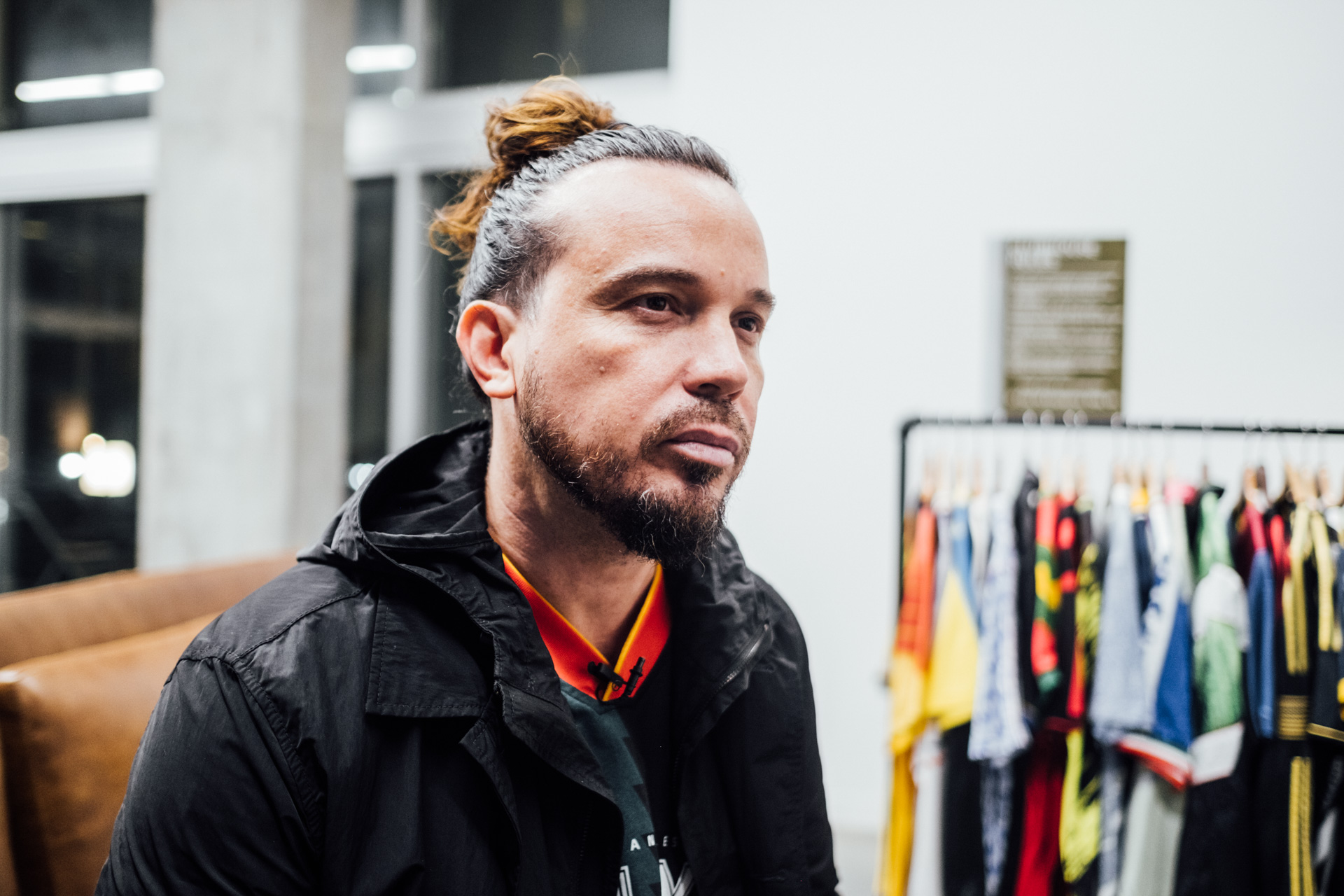 For Guess Senior Menswear Designer, Christian Ferretti, his muse, his obsession is football—beautifully erratic 90's gradient-laden football shirts to be exact.
A career deep dive with Christian begins with his journey in America, which swings the narrative back and forth to his native Ecuador.
"It's hard sometimes when you're in a different space and you tell people your dream and they feel like it's too big for you. They felt like I didn't know the language. I didn't know what I was doing. I was too new to this country."
In the face of his doubters, Christian refers to an unshakeable inner voice. It was a voice so deeply undeniable that it spurred him to employ a seamstress. Even as an immigrant working construction and cleaning houses in the States, he felt the unflinching hunger to create the "different clothing" he envisioned.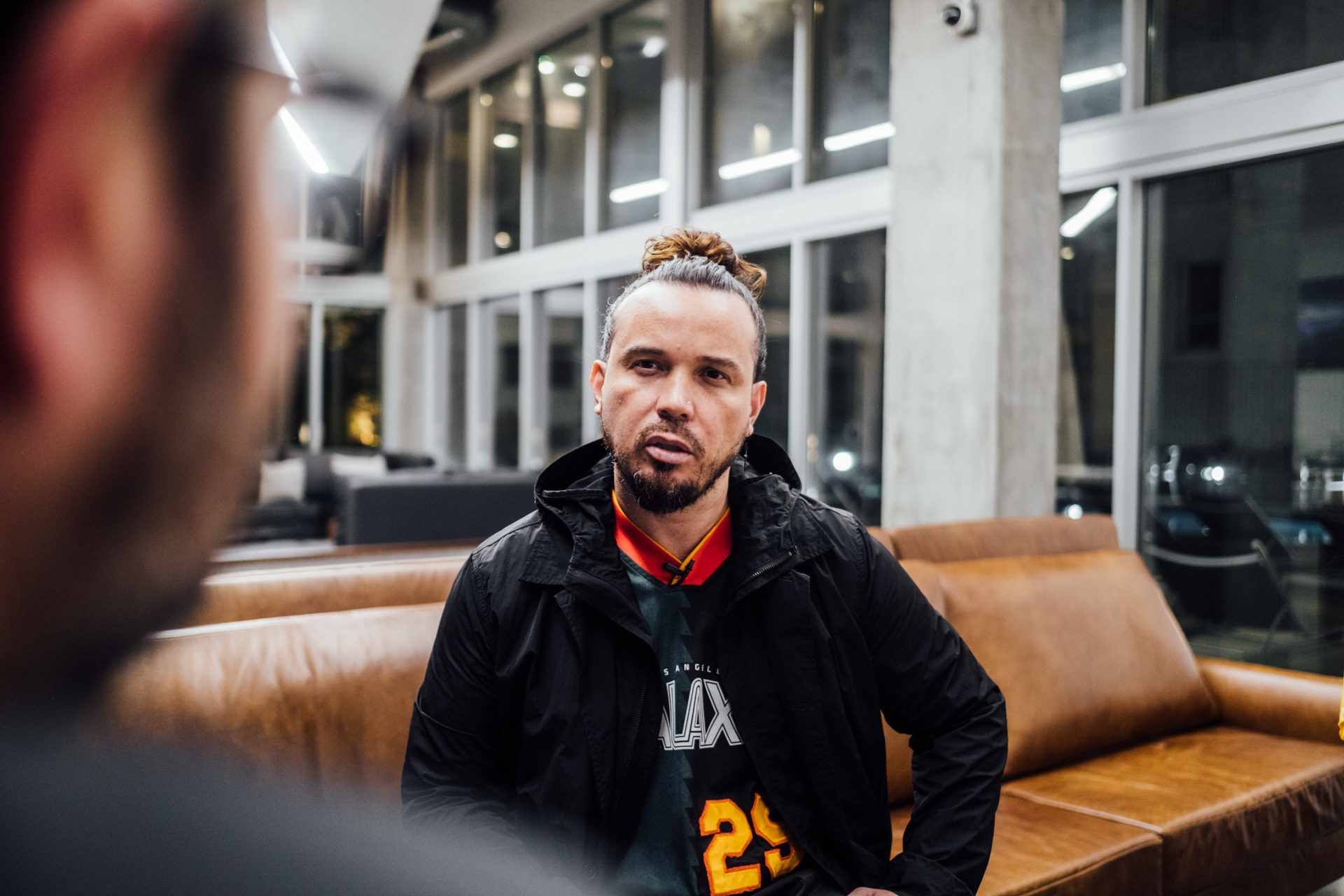 Following that same inner voice, Christian would complete formative fashion studies at the Art Institute of California, Hollywood near the age of 30. He ascribes the kind of desire to adopt formal schooling at a later age to something driven by faith in something above,
"It was in the end that voice from God. It was that certainty that something was going to happen at the end of that college career."
HOW IT ALL GOT STARTED WITH CHRISTIAN AND DESIGN
CHRISTIAN AND HIS JOURNEY TO COLLEGE
Then Guess came calling.
Suddenly, the textures, the patterns, and the gradients of the football kits he had pinned up as a child in Ecuador started carrying weight and inspiring his design work. The football fan's obsessive nature paired with the surgical know-how of a fashion grad made Christian a force in menswear. Deciphering the language of knits and outerwear, puffers and polos, Christian talks about creating variety and volume all to "communicate confidence" for his shopper.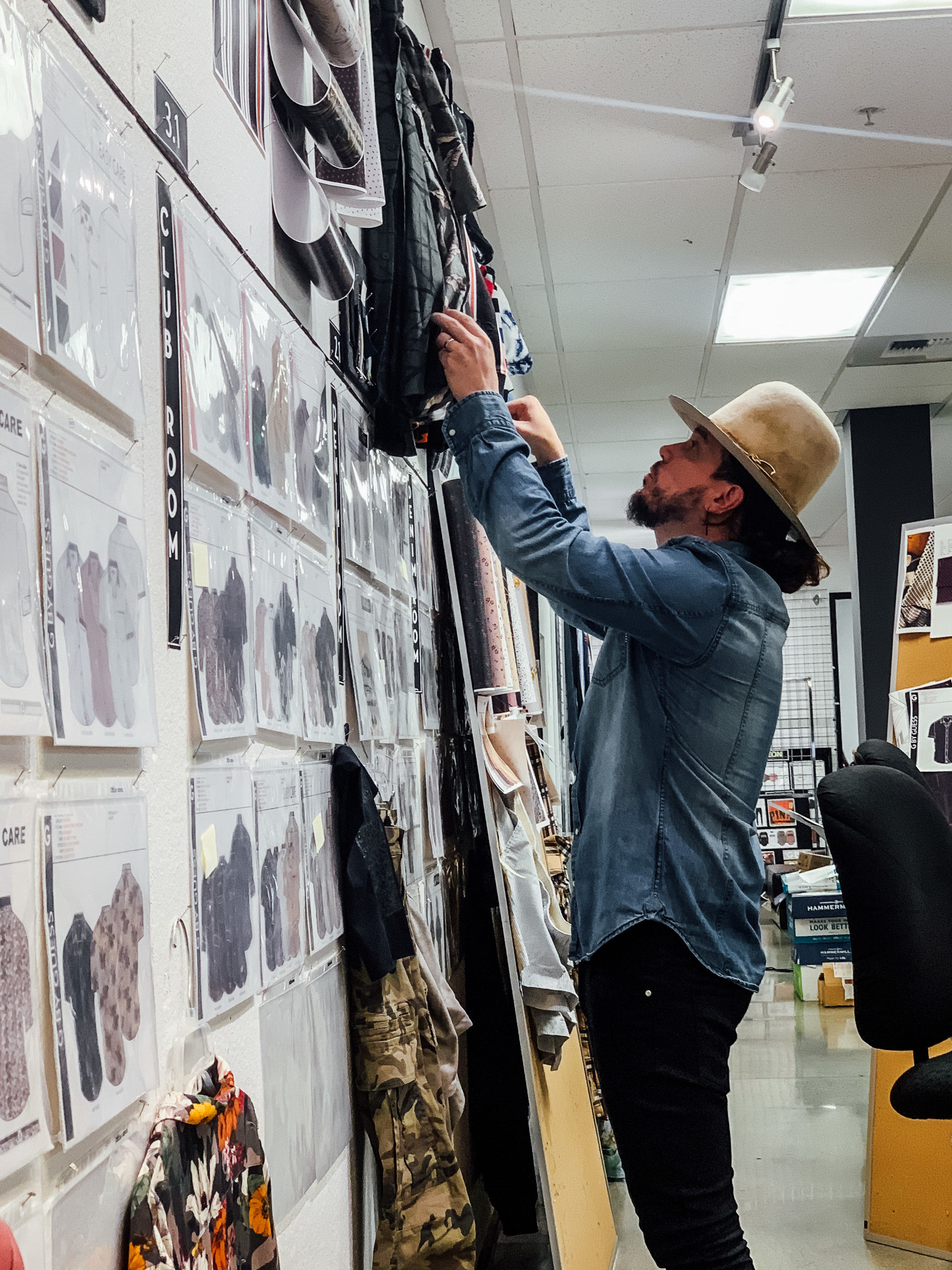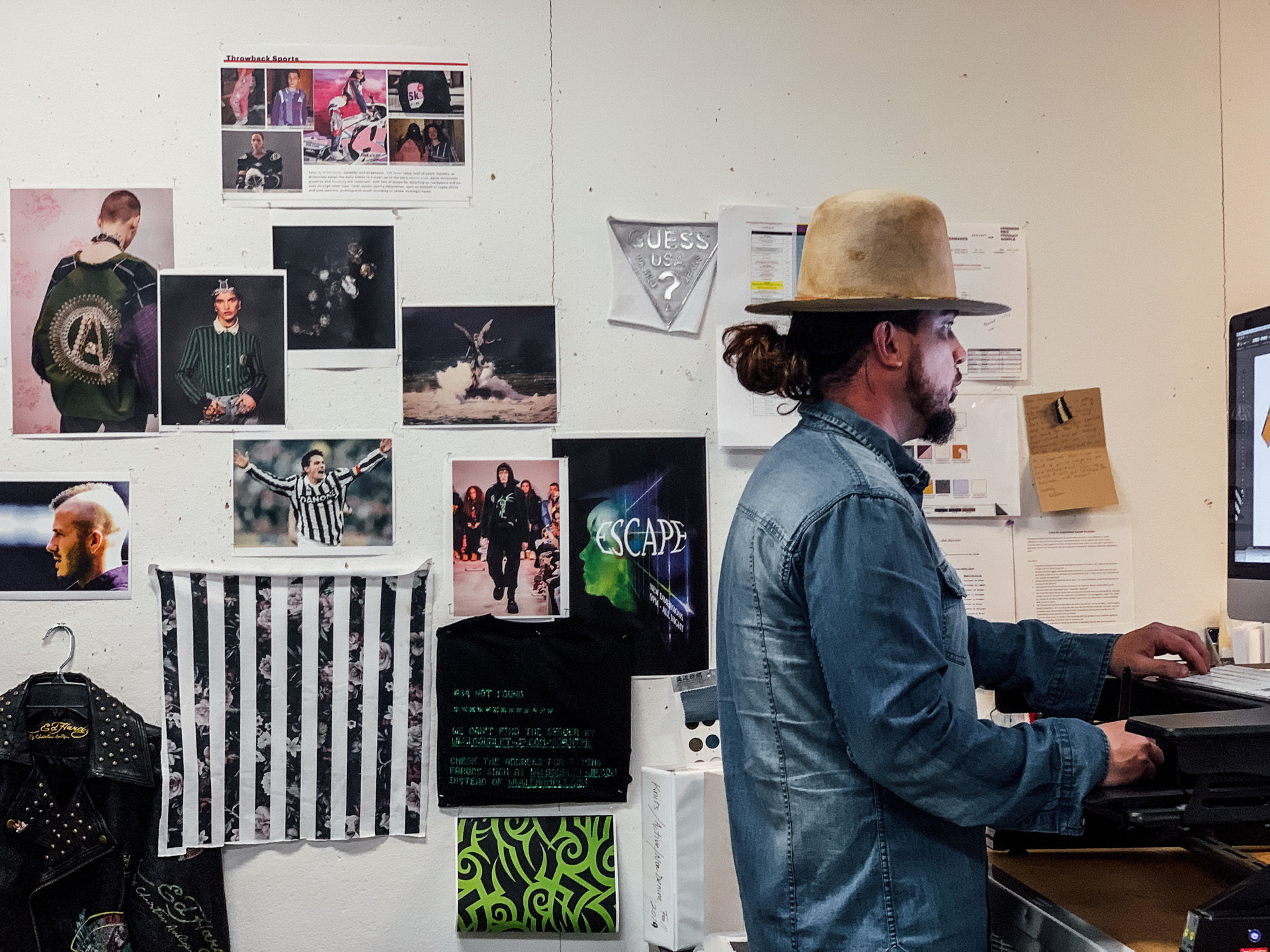 CHRISTIAN ON GROWING AS A DESIGNER AT GUESS
CHRISTIAN ON HOW HIS ACCOMPLISHMENTS ARE ALWAYS FOR OTHERS
Confidence in clothing is something the football fan is well-versed in. Christian, as a collector, eschewed some of the more popular kit picks for choices of rarity and reminders of home. He starts with a David Beckham tech-fit Galaxy kit from 2011.
"Beckham is one of my favorite players, so to me, this 2011 jersey with the tech-fit on it is one of my favorite ones. It was one of the hardest to find actually. In that time for tech-fit, they didn't even call it small, medium or large. They had it by numbers: 6, 8, 10. I loved how fitted it was and it felt like performance and it felt like it protected you from injury. It almost made you look like a superhero."
Christian on why he collects kits
Christian talks about the adidas "Tech Fit" Beckham LA Galaxy Kit
Even with his more popular pieces: the class of '92 Man United kit, Christian is drawn to particular details entrenched in memory.
"I'll never forget the "kung-fu kick … I'll never forget Cantona jumping into the stands."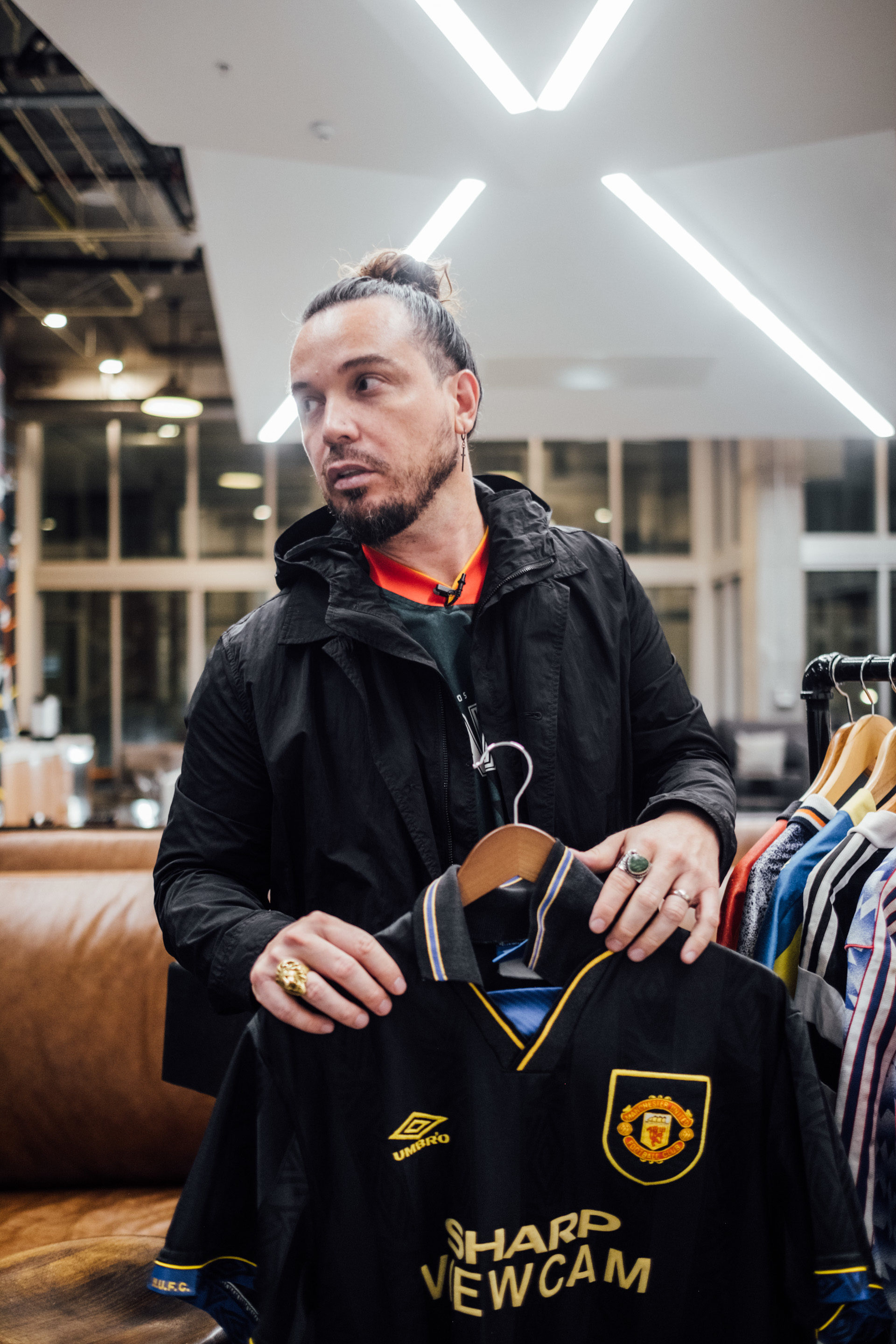 Then he goes full gradient.
"I really loved the gradient on the pattern and how it goes from blue to white. That's always something that's been attractive to me because when I was little I used to draw a lot of geometrical patterns in a notebook. After that I was always attracted to this jersey and the courted piping along the edges with the color combinations where the pops are red. I think this may be one of the most beautiful kits."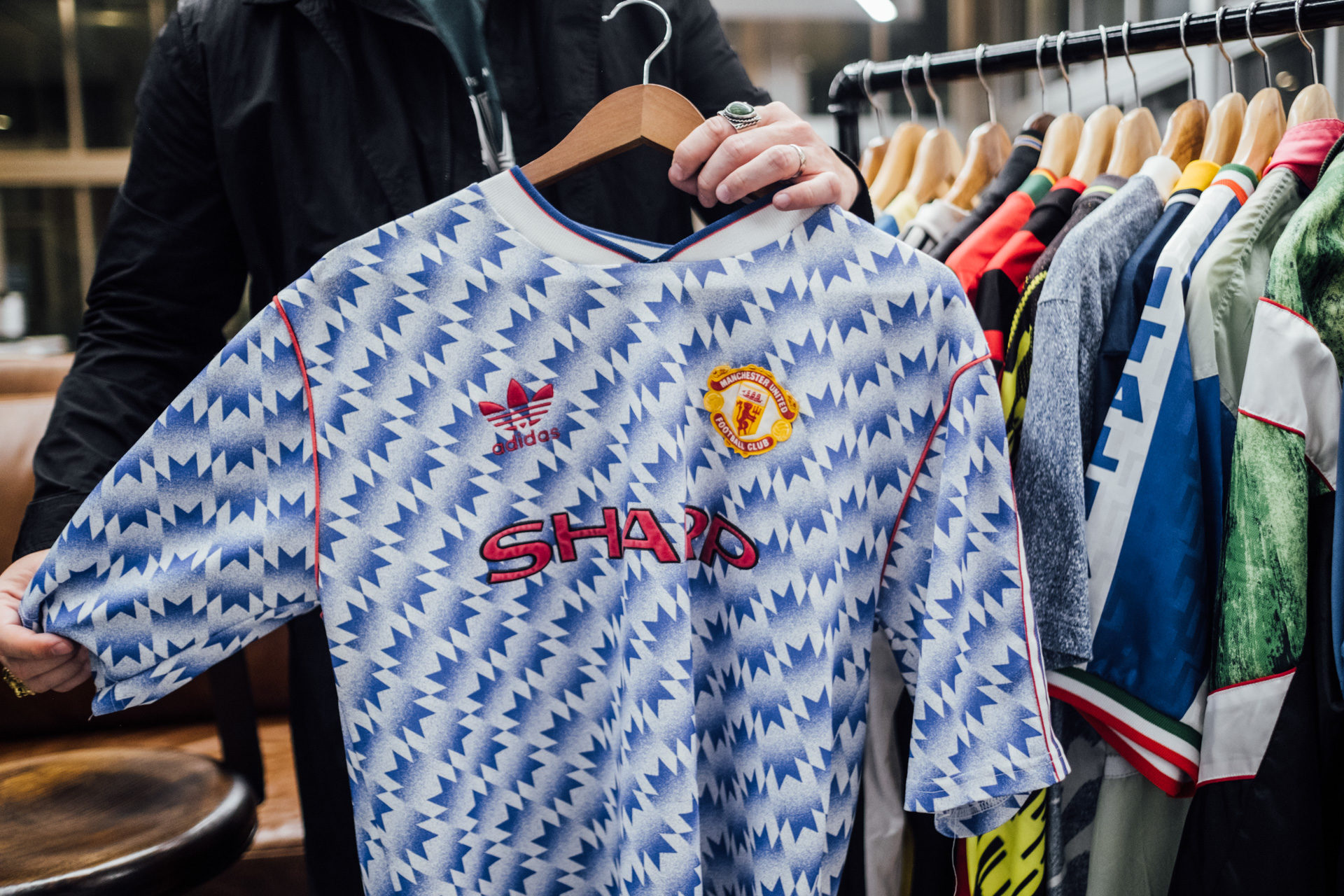 Christian's love for 90s kits, especially from the J League
No other kits were embraced more by Christian's memory than that of his native Ecuador. Two to be exact: the kit of his hometown club, Barcelona S.C. and the legendary Reebok Ecuador kit. On another real full circle tilt, among the kits of football lore, lies his custom-designed Guess X Association jersey exhibited proudly among his collection. It's J Balvin-inspired. It's loud. It's a poignant reminder of the need to follow the dreams, inner voices, and obsessions of youth.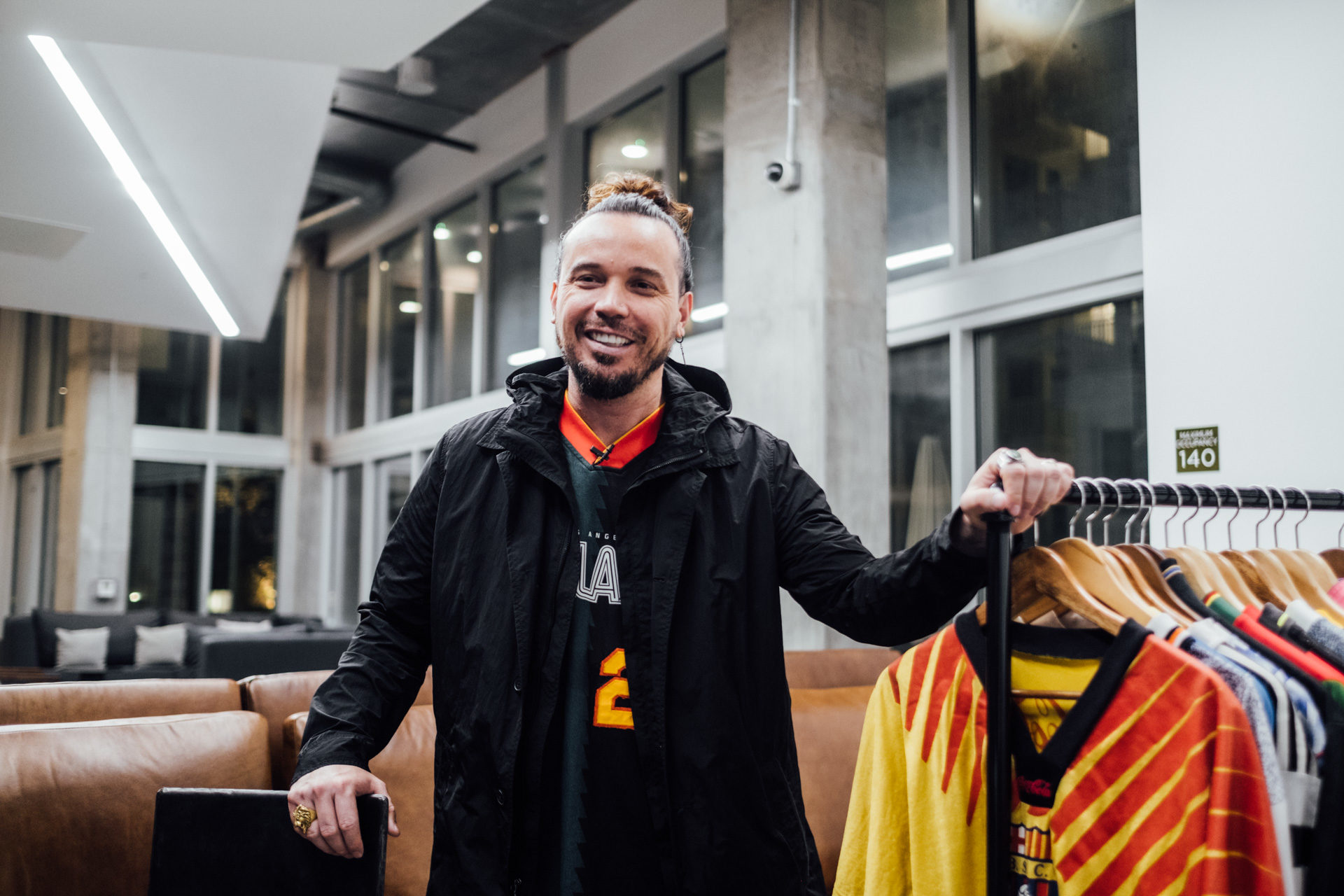 Christian ON FINDING HIS ESSENCE AS A DESIGNER