NOWHERE FC & AS ROMA INTRODUCES RETRO STREET COOL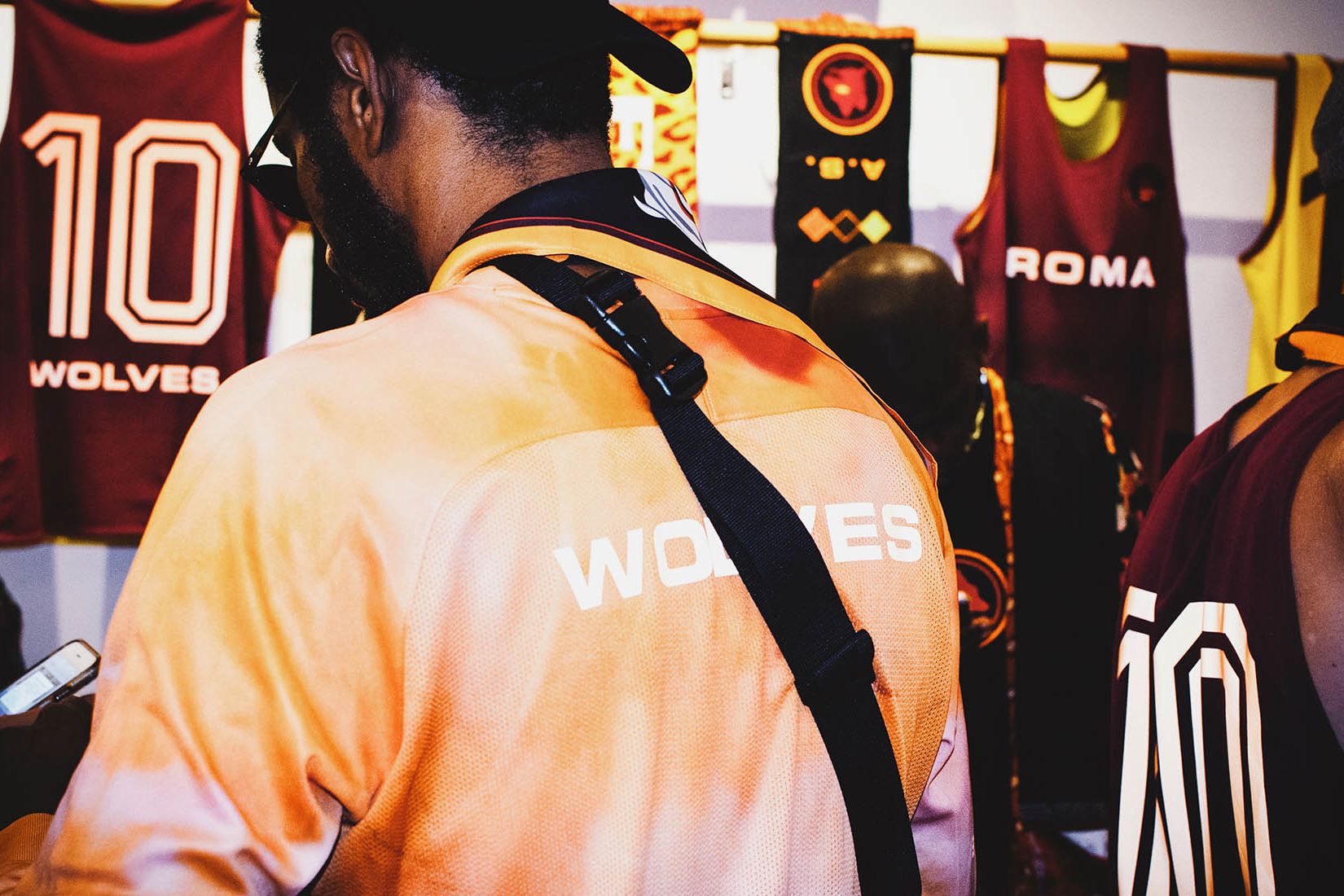 Nowhere FC and AS Roma are back at it again. In what is now their second collaboration together, the two outfits return this summer for a collection that mixes the best of heritage design with streetwear flair. On par with some of the best offerings I have seen all year, the collection showcases why Nowhere FC might just be the standard that all others follow.
Roma clearly see the potential in the New York-based creative collaborative. Of course, the club comes in lacking little in terms of design heritage. For as long as I can remember, Roma have boasted some of the most recognizable iconography and some of the best kits in world soccer. Long before Nike ever came along, Roma captured my attention with their stunning Diadora and Kappa kits of past decades whose colorways and graphics have obviously informed this latest offering.
The entire collection is a mix of scarves, bandanas, tees, tanks, and jerseys. It is really your typical offering from Nowhere FC in terms of not only product, but design as well as back for another installment are their signature dyed jerseys. The allure of this collection for me, however, is not so much in Nowhere's ability to bring something to the table, but rather in the outfit's decision to exercise both restraint and foresight to rework the great design already there.
One of the most recurring motifs of the entire offering is the wolf head logo used by Roma in past years. The logo made a comeback in Roma's Nike away kit only a few seasons ago, however, its heyday was again those glory years which should never be thought of as long gone. Its prevalence in this collection in fact brings up a discussion of the current state of retro/throwback product offerings as well as how tied to singular identities current clubs should be.
Nike's work with the NBA this year provides an example that soccer clubs should certainly be looking at. Sure, we are still confused by the terms such as association, icon, or statement that Nike used to describe their jerseys, however, the important thing here is the consistent integration of a throwback element into design repertoire of each team. There is clearly no dearth of opportunities for soccer teams to do the same thing as most teams have up to three kits to play with.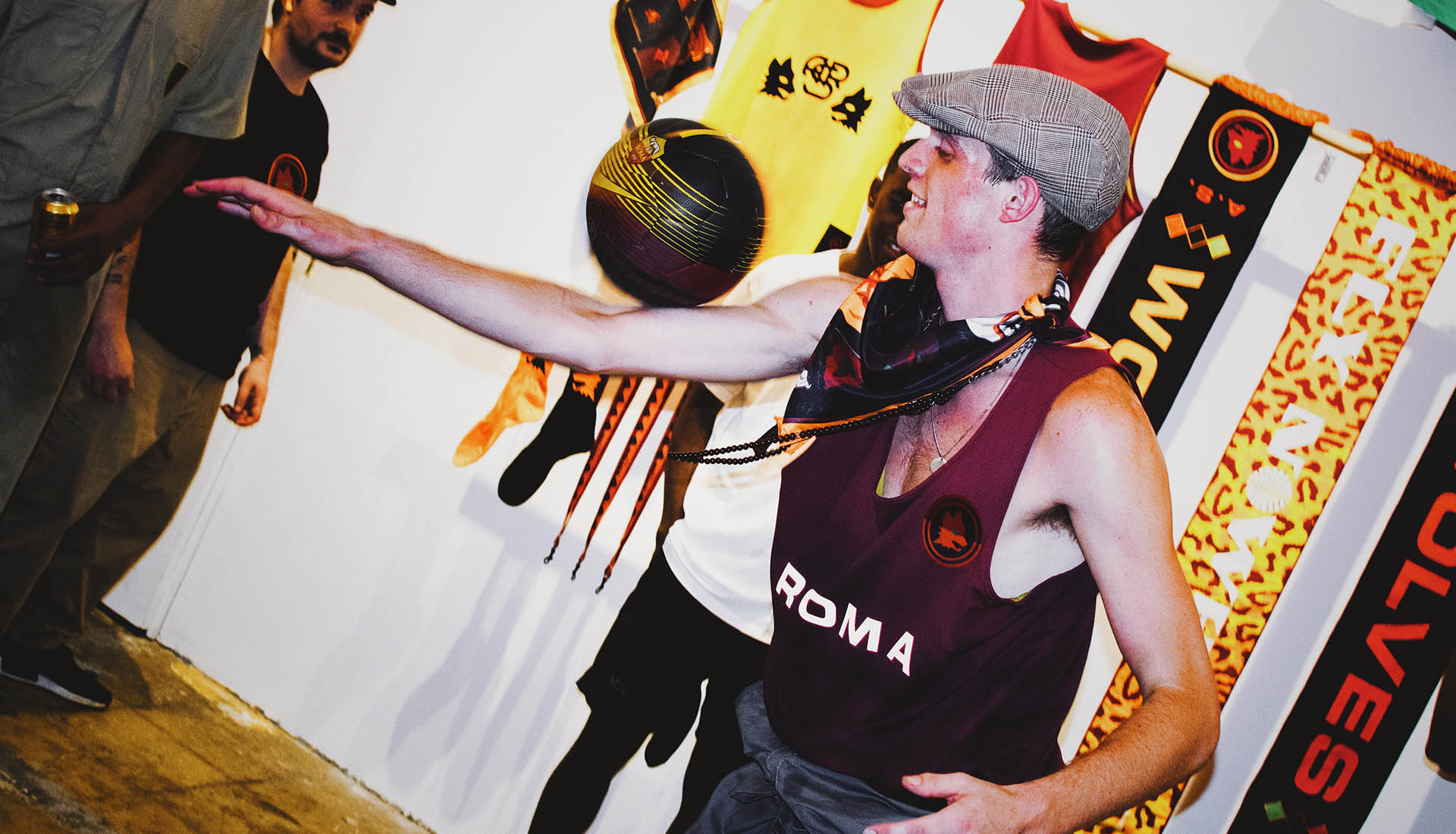 Roma has more than once toyed with this throwback theme in recent time. Just last year, the club hooked up with COPA Football, the Mitchell & Ness of soccer if you will, for a retro selection of jerseys and jackets from the team's storied history. The cues Nowhere FC has taken from these faithful reproductions are more than evident, however, what sets Nowhere apart is their gift for reinterpreting these heritage designs with a modern sensibility. As a result, the collaborative has proven the versatility of this vintage iconography which works both in its pure throwback self as well as in throwback inspired streetwear.
With this we fall back again to a talk about branding and the need for Roma to explore alternative identities that are still authentic to the club. The wolf iconography and ASR script logo showcased by Nowhere are more than attractive looks that shouldn't be relegated to mere lifestyle offerings. These lifestyle offerings for now though are the closest thing to perfection that Roma has put out so you can be sure I want to scoop up whatever Nowhere FC makes available.
The outfit has set up a pop up shop for all their wares at the Procell Gallery in New York, but I hope the KTTP community can make their voices heard and convince Nowhere to make most if not all of their selection available to purchase online.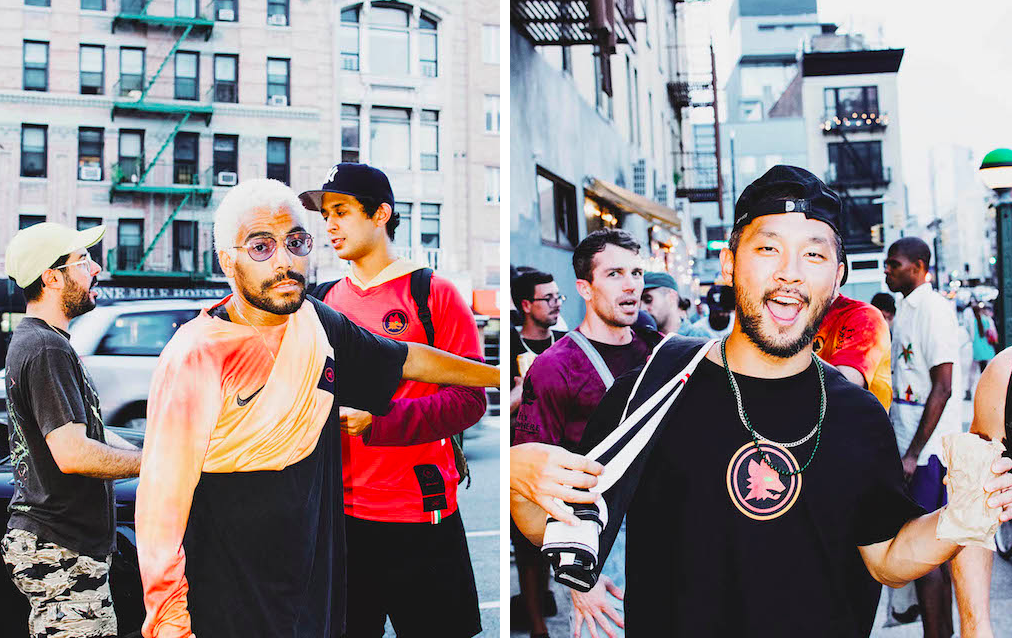 Images via Soccerbible.