When Jhenesis Ellerbe found the chance to break into semi-professional soccer, The 21-year-old wasted no time jumping at the opportunity.
She was looking for another challenge to add to her repertoire while playing soccer at Division II school Young Harris College as a striker and left wing. Where during her four years there, she played a total of 52 games, earning six goals and five assists during the 15 games she played in last season.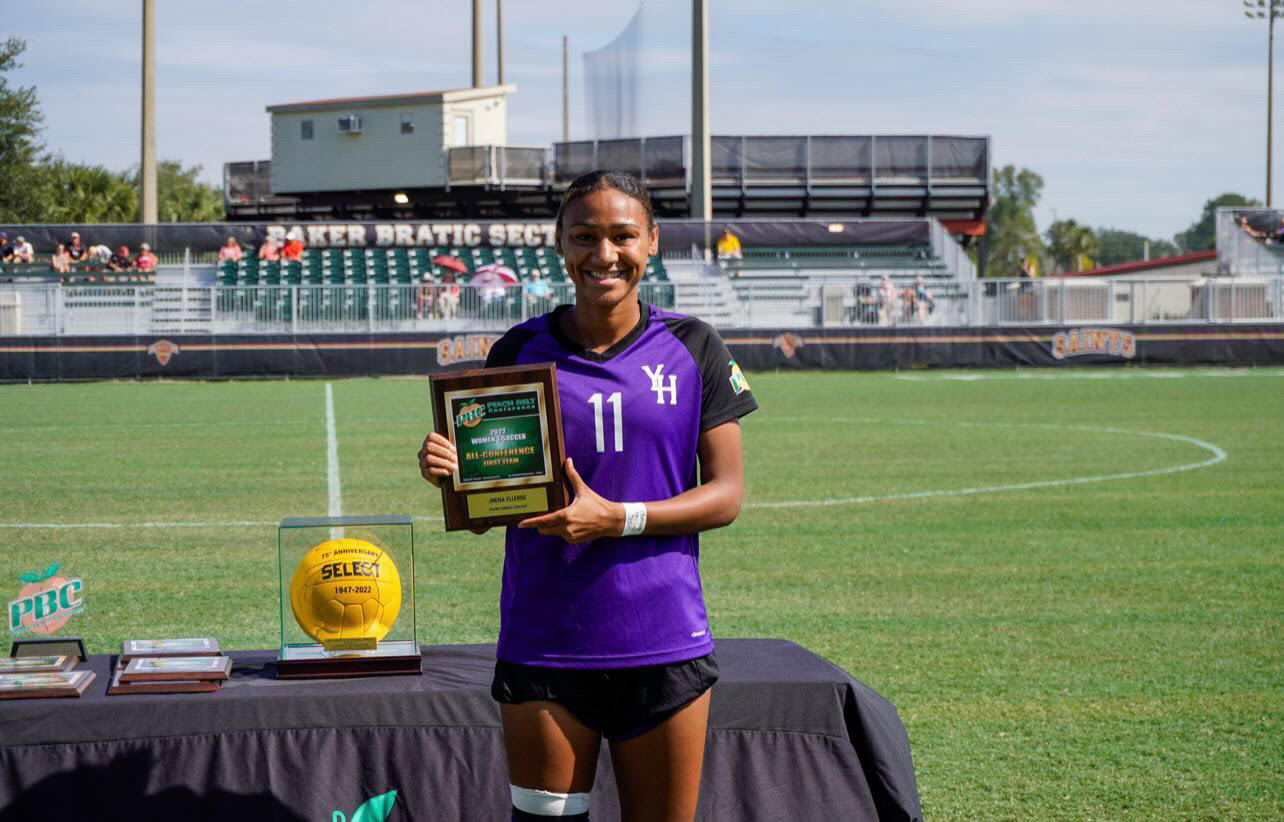 After years of preparing for the moment she could upgrade her playing level, she was excited to prove herself when she played for Southern Soccer Academy in the Women's Premier Soccer League during its summer league in 2021.
But the experience was not exactly as she imagined.
"When I was playing, I felt different in that environment," Ellerbe said. "He [the coach] used players he knew. I didn't play that much."
Her time in the summer league made her think twice about playing again, but her second thoughts were quickly shut down. Some close friends from the Young Harris men's team encouraged her to keep trying.
"A lot of my teammates on the men's side told me summer league was important and it is a great experience," she said.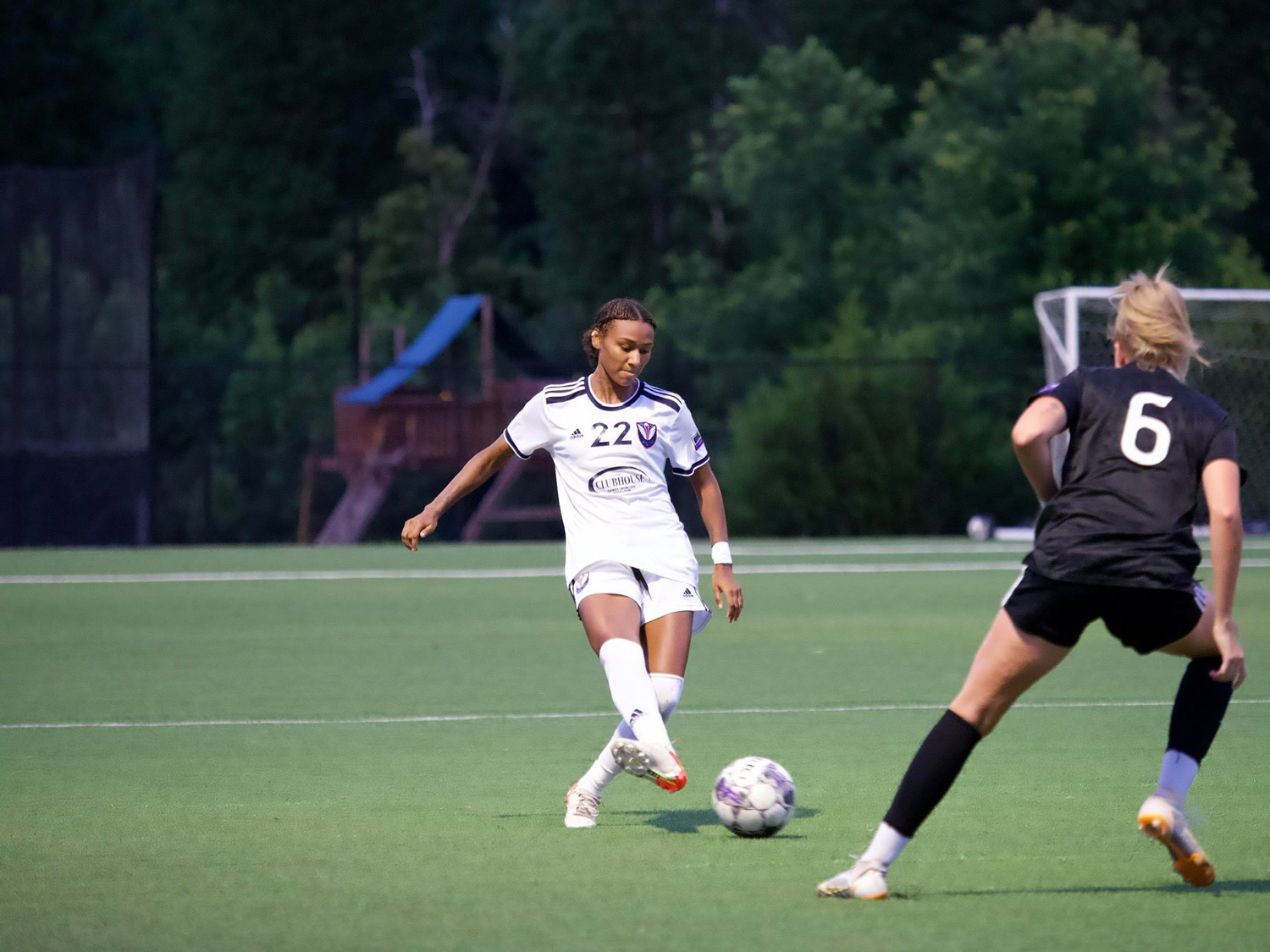 Taking her friends' words of advice, she decided to give summer league a second chance, coming across another squad in her home state of Georgia⁠—Tormenta FC in the USL W League. Ellerbe said she was confident she would not receive a response back when she reached out to express interest in playing for them but her doubt would be proven wrong. The head coach, Jim Robbins, called her to recruit her on the team.
"One of the biggest things he said about his program is he likes diversity. I liked how inclusive he was," Ellerbe said. "That was huge for me. He had my back, and he still does."
While she was excited for her newest venture, her nerves still got the best of her.
"I was nervous going there. The players were so mature. I wasn't educated on being a professional athlete. It took me a few weeks to adjust," she said. "I was flying from there in a good way. It was very easy for me to get in the groove."
Finding her groove was evident with Ellerbe quickly being considered one of the best center backs in the league. She led the team in minutes played in both the regular season and league playoffs with 1,278.
"Jhena quietly had one of the most consistent seasons of anyone on our roster in 2022. She played with a lot of confidence and poise every game. Her pace and one-v-one defending made her one of the best center backs in the league, and her distribution from the back was essential to the way we like to play when in possession. She will be a key piece to our backline again this summer. I am confident that she will bring the same consistency to our team in 2023," Robbins said in a press release.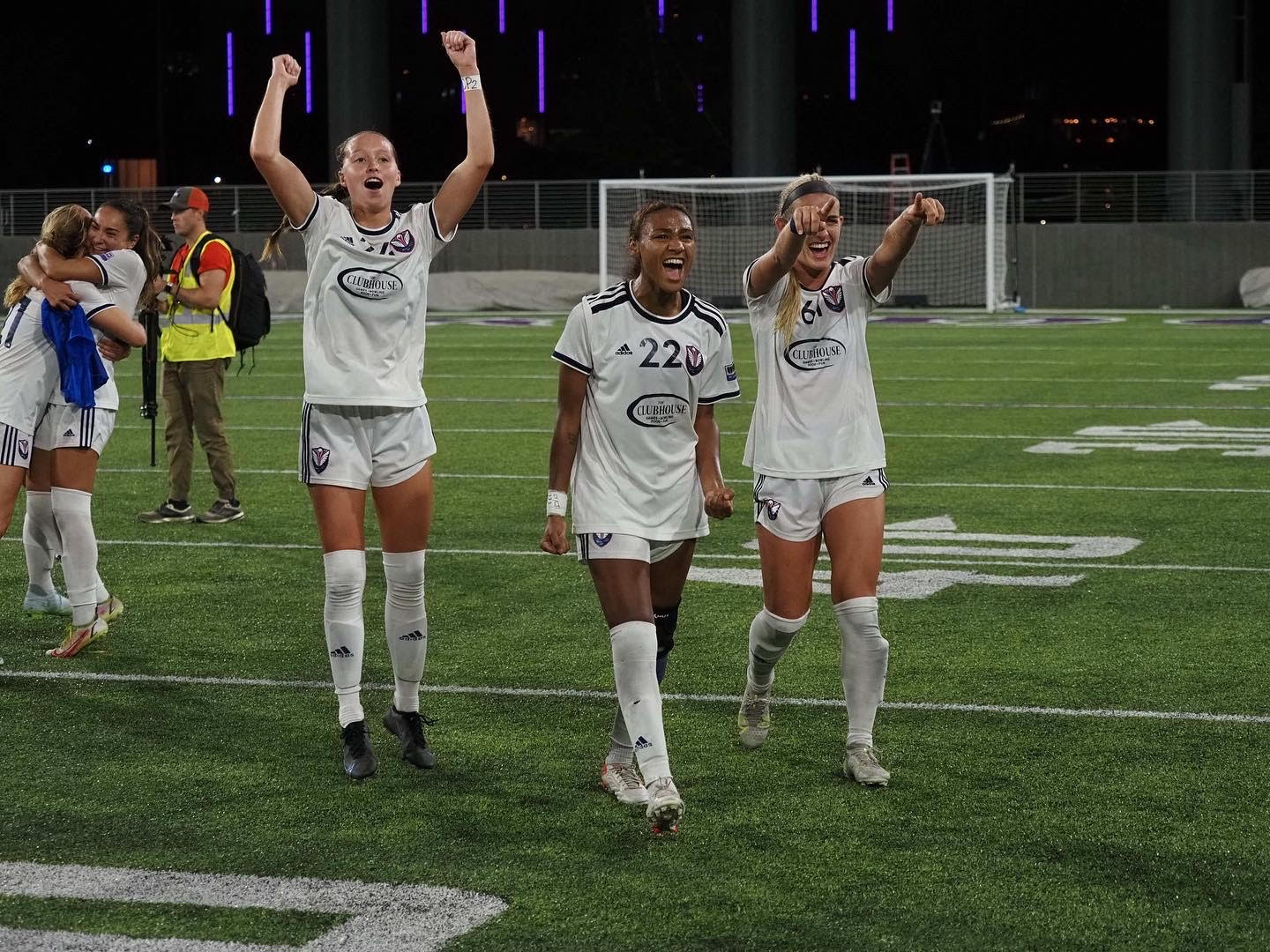 The team won its first USL W-League title in 2022, giving more confirmation to Ellerbe that she made the right decision.
"For me it was insane bouncing back from a team that didn't want to play me or roster me," she said. "I was the same player both summers, but I was a completely different person in the season."
The experience was a different feeling from her time at Young Harris where she recognized the lack of diversity. The reality was not an unfamiliar feeling for her since she was used to being the only Black girl on most soccer teams growing up in Hock County, Georgia.
"As you get older, those things start to pop out more. When we are younger, we don't notice it as much. As I got older and came to Young Harris, I really noticed it. I noticed it was different. People expect something different of me. People asked me if I play basketball or think I am more athletic," she said.
Soccer was her saving grace to help her cope with the culture shock.
"Getting over the fact it wasn't a diverse culture. I forgot about it a little bit. It was difficult for me to adjust in the beginning. What helped me was having soccer and playing and being a good player and getting the recognition I got as a player. That helped me."
She appreciated coach Robbins' emphasis on diversity and inclusivity on the roster. The combination of her passion and feeling welcomed instantly made her feel at home with Tormenta.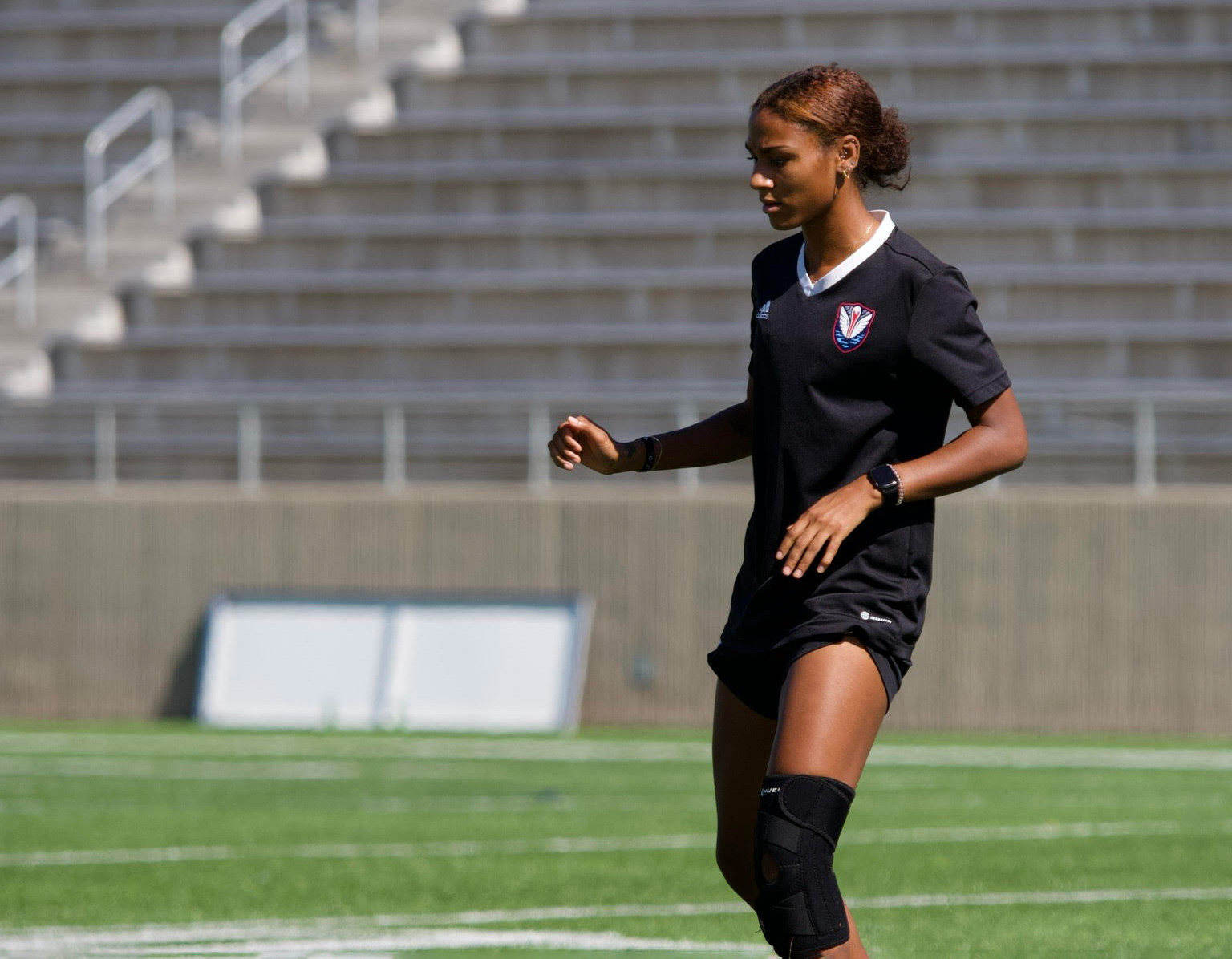 "We are told we are not good enough, but we have so much more that we can give to this sport. Being able to show that is massive. I want to do that for everyone. I can change other people and help them learn and grow," she said.
Ellerbe re-signed with Tormenta earlier this month to add another season under her belt with the hopes of further propelling herself to the professional level.
"I am hoping I will be prepared when they [professional teams] are ready to sign a player like me," she said. "There is interest, which is good. By that time I'll be ready to sign with a team."
Building off the adrenaline from a successful first season with Tormenta and four years at Young Harris, her next step is to eventually play professionally whether that is within the states or overseas. Ellerbe said playing for teams like PSG or FC Barcelona would be a dream come true but she knows the journey will not be easy.
"I don't expect to be the best player or get on the top team. I am just going to keep reaching for it".