SPREADING FOOTY AND ALOHA WITH PARADISE SOCCER CLUB FOUNDER, MAX ANTON
Jon Jenks
0
Hawaii, the most isolated population center on the globe with a culture unlike any other place on the globe, is hardly a place you would expect to find someone making waves in football culture. But making waves is exactly what Max Anton owner and founder of Paradise Soccer Club is doing. He is helping to change football and its cultural landscape in America and abroad with his store, brand, and club.
Max had a typical Island upbringing growing up playing basketball, baseball, going to the beach, hiking, bodyboarding, bodysurfing and enjoying everything his paradisiacal home had to offer. But he was also introduced to the beautiful game at a young age.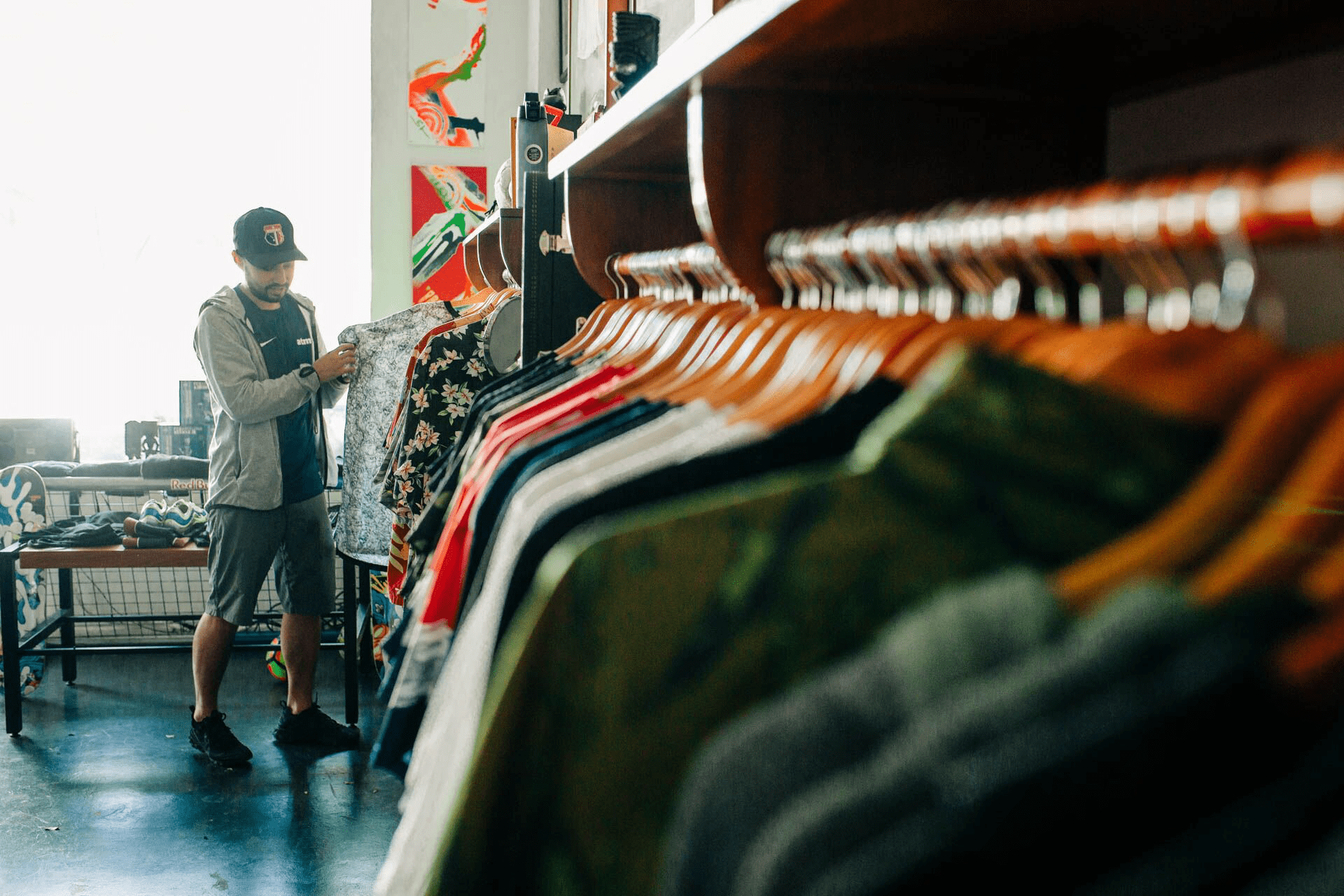 "I grew up playing AYSO, that was probably my first introduction into soccer as a little kid, I was probably 5, 6 years old…In high school is when I got more serious with soccer…Around 16 we took a trip to Europe and played against Ajax and Anderlecht and Norwich City…with Honolulu Bulls."
That was major for kids growing up in Hawaii—a place that is hardly a hotbed for soccer. "Here in Hawaii soccer is definitely not the number one sport. I wouldn't say it's number two, I wouldn't say it's number three, I wouldn't say it's number four…Definitely an alternative sport….That trip was probably one of the biggest trips of my life where I felt I could compete on a world-level."
Competing internationally and with top clubs on the mainland was an unprecedented achievement for a Hawaii club. "Being in Hawaii your whole life you play against the same kids growing up. Usually when you travel to the mainland you get hammered…Our team was kind of an all-star team. We were one of the the first teams ever from Hawaii to win Regionals (Region 4 includes the Western States) and win Nationals when we were U19."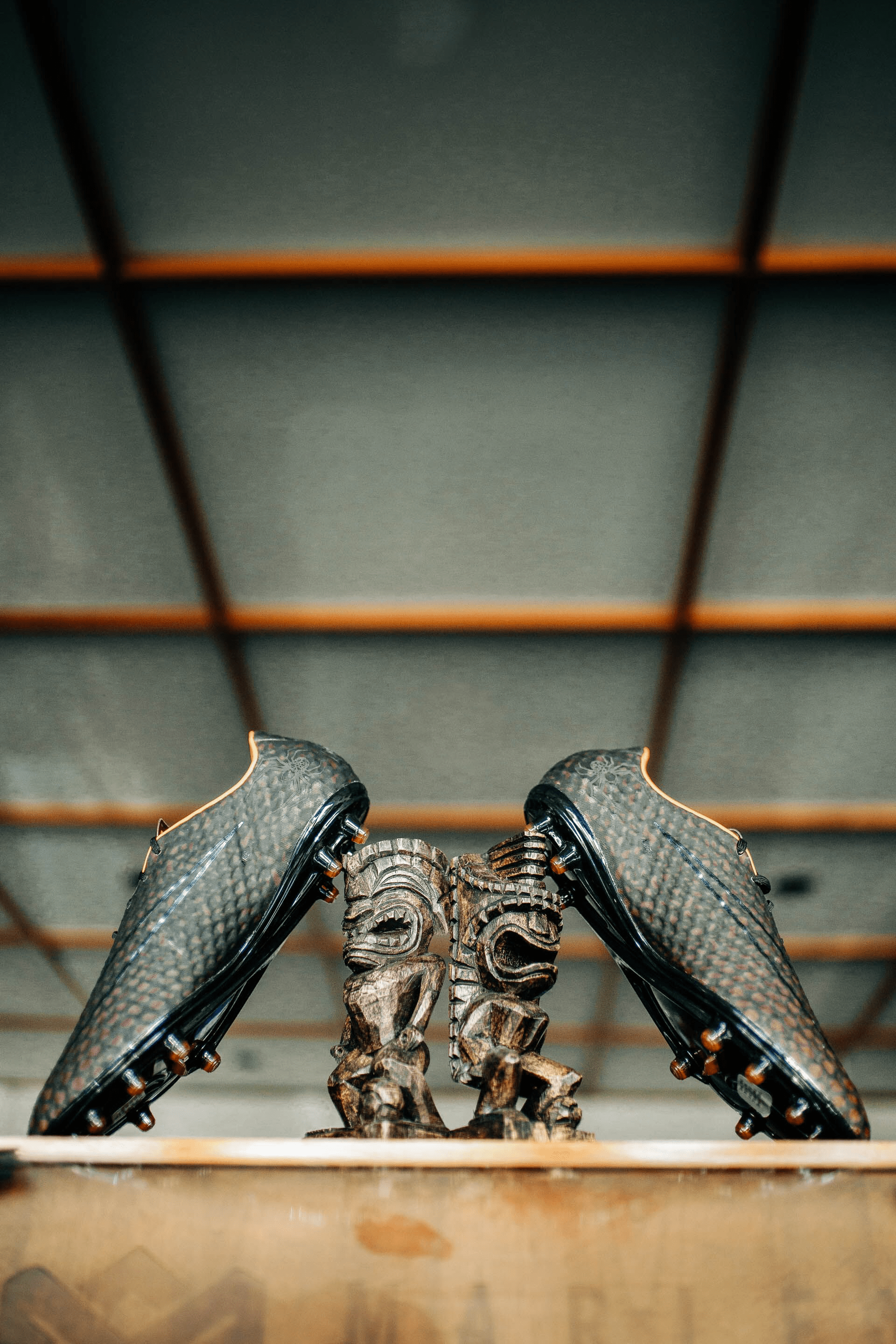 "Our age group was one of the more successful age groups in Hawaii for the Olympic Development Program…85 and 84 (kids born in 1985 and 1984) were able to set records… a record amount of players on the Region 4 squad…and to compete for the National Team. We had a lot of [Hawaii kids]…on that…Region 4…team…Our whole team was made up of Region 4 players and we had 2 or 3 guys that were on the National Team or National Team alternates…"
Anybody who has spent any extended period of time in the Aloha State understands just how unique of a place it is. In the middle of the Pacific Ocean about halfway between North America and Asia, the Hawaiian Islands have a cultural identity of East meets West knit together beautifully by the Native Hawaiian culture and Spirit of Aloha.
"In a sense, Hawaii is so isolated from the United States, we're in our own country. We talk different. We act different. We carry ourselves different. We conduct business a little bit different[ly] than people on the mainland do. We greet each other a little bit different. It is something that if you are from Hawaii you are very prideful to be from Hawaii. You might not be of Hawaiian descent but you hold this special place in your heart. You take that…pride that 'I'm from Hawaii'. A lot of other places don't have that national pride or state pride(however you want to say it)."
That culture and pride binds the people of Hawaii together and locals usually consider neighbors and friends family. "Over here in Hawaii everything is really about community. You hear that word get thrown around a lot, Ohana. Everybody's family over here. The way we greet each other and treat each other is way different from say that East Coast. A lot of people internationally or from the mainland think that Hawaii people are soft…because of that Aloha Spirit we give. They take that as a weakness, they want to take advantage of it because we are so kind and so giving but Hawaii people are fierce, they are fighters, they have attitude and a type of pride that no other people have."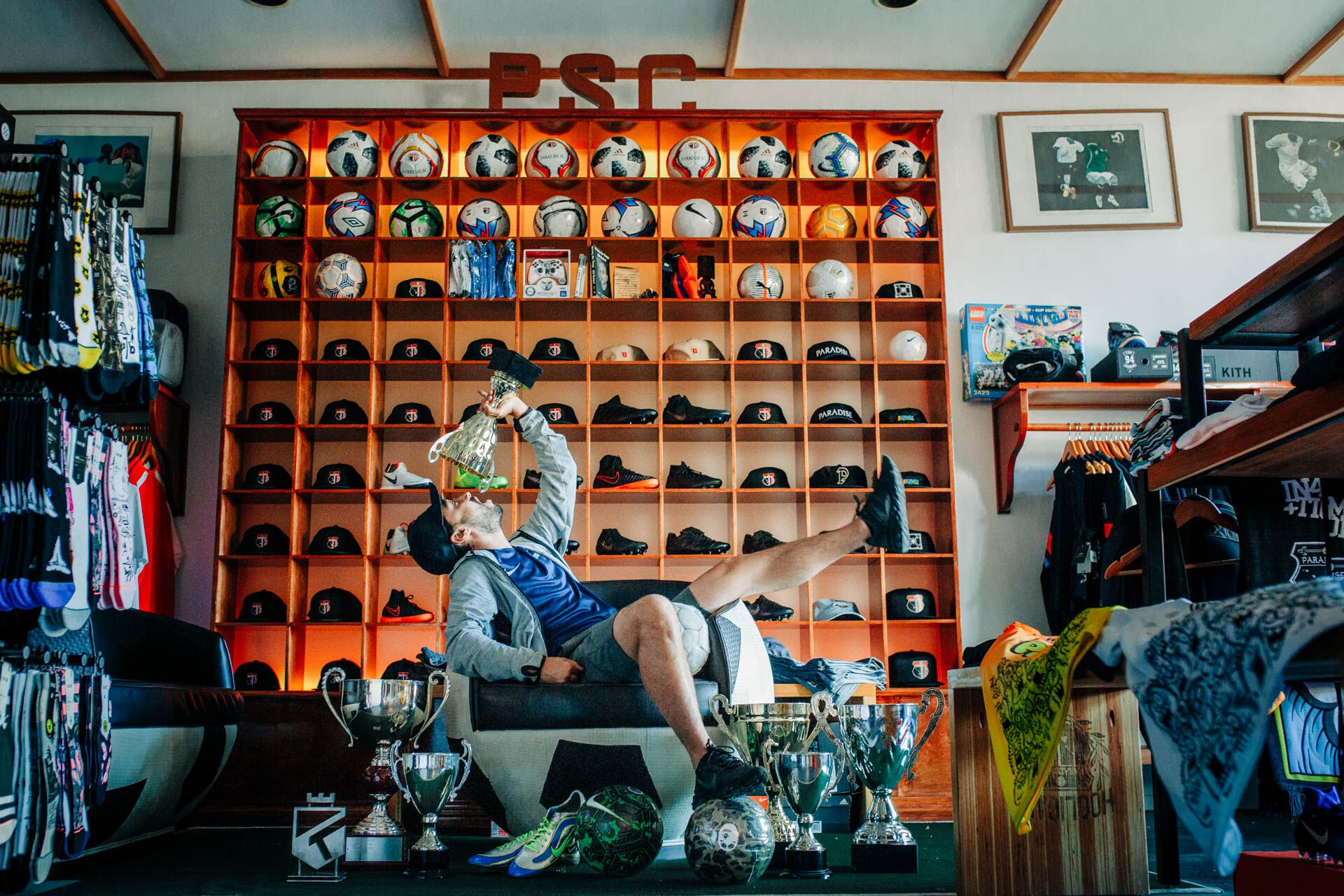 Wanting to share their culture and aloha is almost a birthright for those born in Hawaii. That is something Max has done since his youth soccer days. "Aloha shirts (don't call them Hawaiian shirts unless you want to sound like a complete haole) have been a huge staple since I was a little kid. When we would travel to ODP(Olympic Development Program) camp we had an official state aloha shirt that was our travel shirt that we all had to wear to dinner,…traveling, when we had meetings. We constantly had to wear [these] and then at the end of camp we'd trade [them]…to other campers. A lot of us would go to the [Honolulu] swap meet and get more aloha shirts to bring to camp and…[trade] them for shoes from other players that we didn't have access to. Because here in Hawaii we only had a certain amount of soccer shoes. Our soccer shops…had limited amounts and limited styles of soccer shoes. So when we got to the mainland that was our chance to actually touch and feel certain…shoes. And we were able to…get them for cheaper than at stores because we were using our aloha shirts for bartering."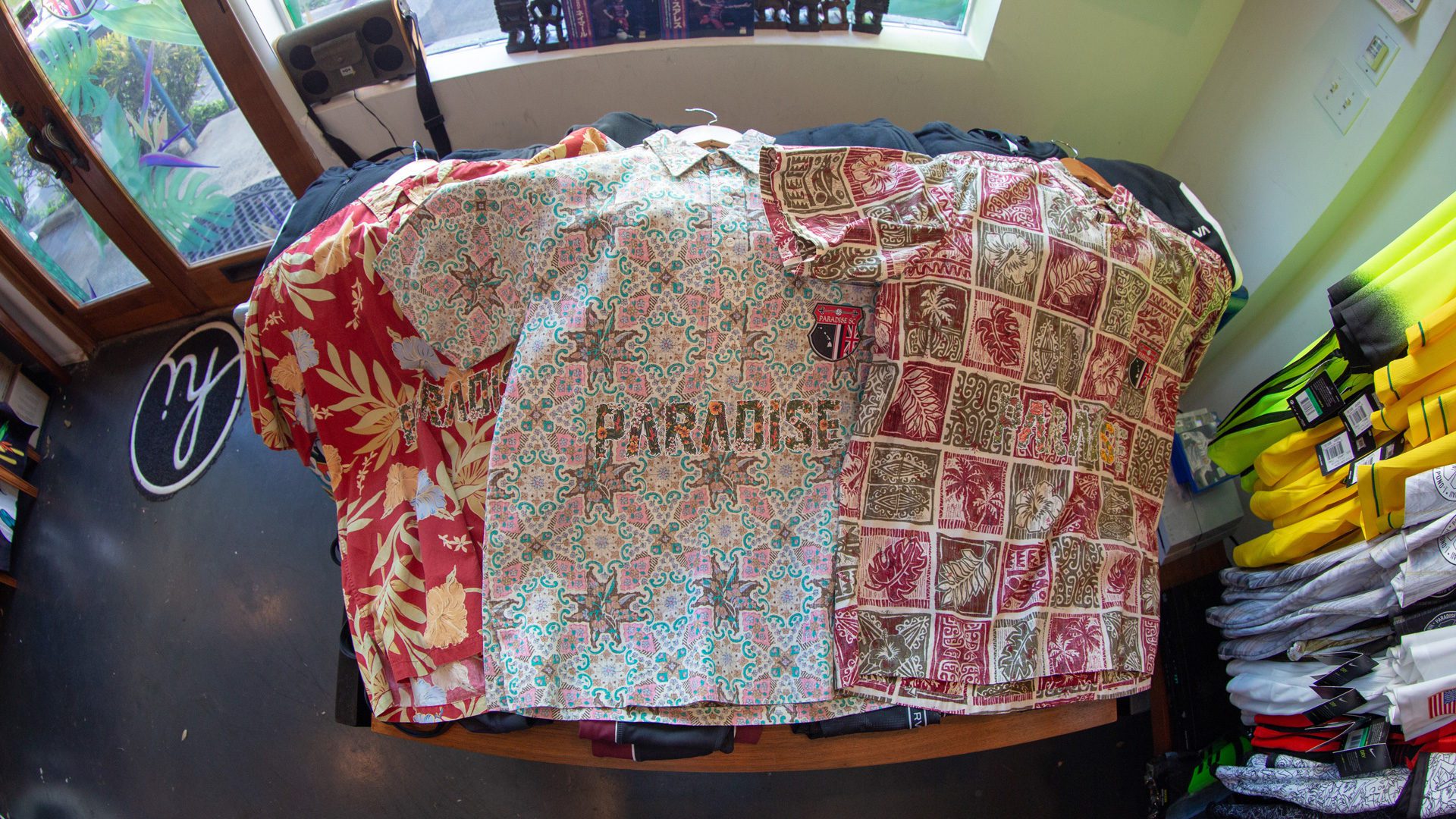 More than just a material exchange football exposed Max to cultures and opportunities that might not have been available to him without it. "Playing soccer and going to mainland tournaments every summer, every Thanksgiving, every Christmas break…was the only way to get good competition and to get seen. It opened my eye up to the rest of the world. I was lucky enough, and fortunate enough to be able to travel and see the rest of the world and see that there's more to the world than just Hawaii. A lot of people that grow up here aren't as fortunate to be able to leave the Islands and see what there is in this…world."
Something Max was blessed to learn at a young age is that the beautiful game is ubiquitous. It touches every corner of the globe. It provides connections between places and people seemingly worlds apart. Through Paradise Soccer Club Max has connected with likeminded people all over the globe including the Le Ballon in France and Liga Tóquio in Japan.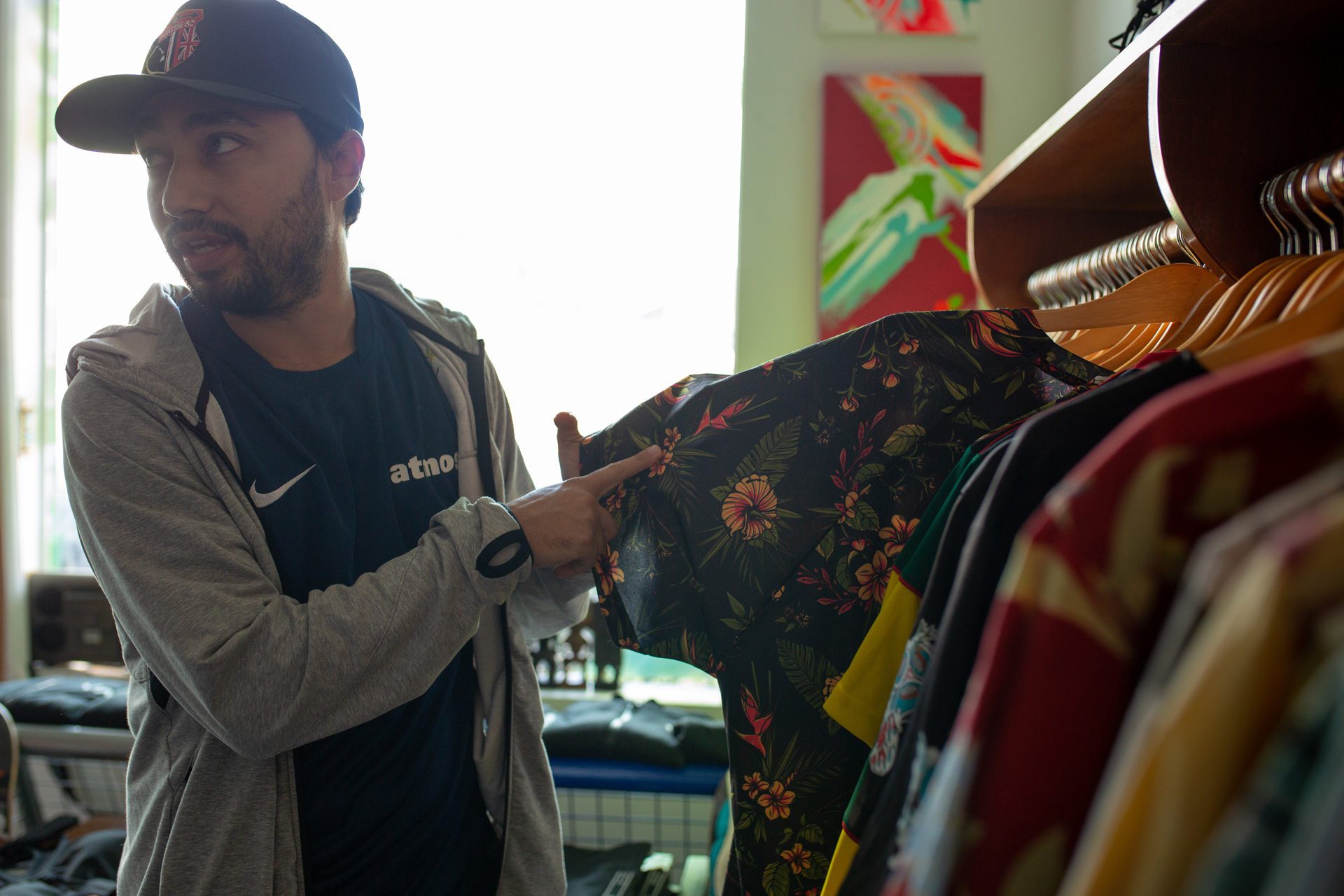 As a store owner and head of an amateur club he has not stopped sharing the aloha with customers and collaborators. "We recently did a project with the guys in Tokyo, Liga Tóquio…It's huge for us being able to travel to Japan and to throw an event in Japan. [We did] a small-sided tournament with some companies that I've looked up to my whole life like atmos and mita sneakers. I never would have envisioned working with those types of companies, let alone being able to trade my PSC jersey with their team jersey and them getting more hyped on [receiving] my jersey than I was getting theirs."
"Some of [those] people I meet in the industry become family because we work so closely and work so often together. We end up at each others' weddings and each others' kids' birthday parties. That sense of ohana comes full circle. The world is so small, but the soccer community is even smaller."
Max has more to offer the football world than just aloha. Paradise Soccer Club is truly a unique concept, shop, and brand. PSC blends the worlds of street and youth culture with the game of football in its own unique way and did it before everybody was on the lifestyle kit bandwagon. But Max has always been ahead of the curve when it came to style and trends.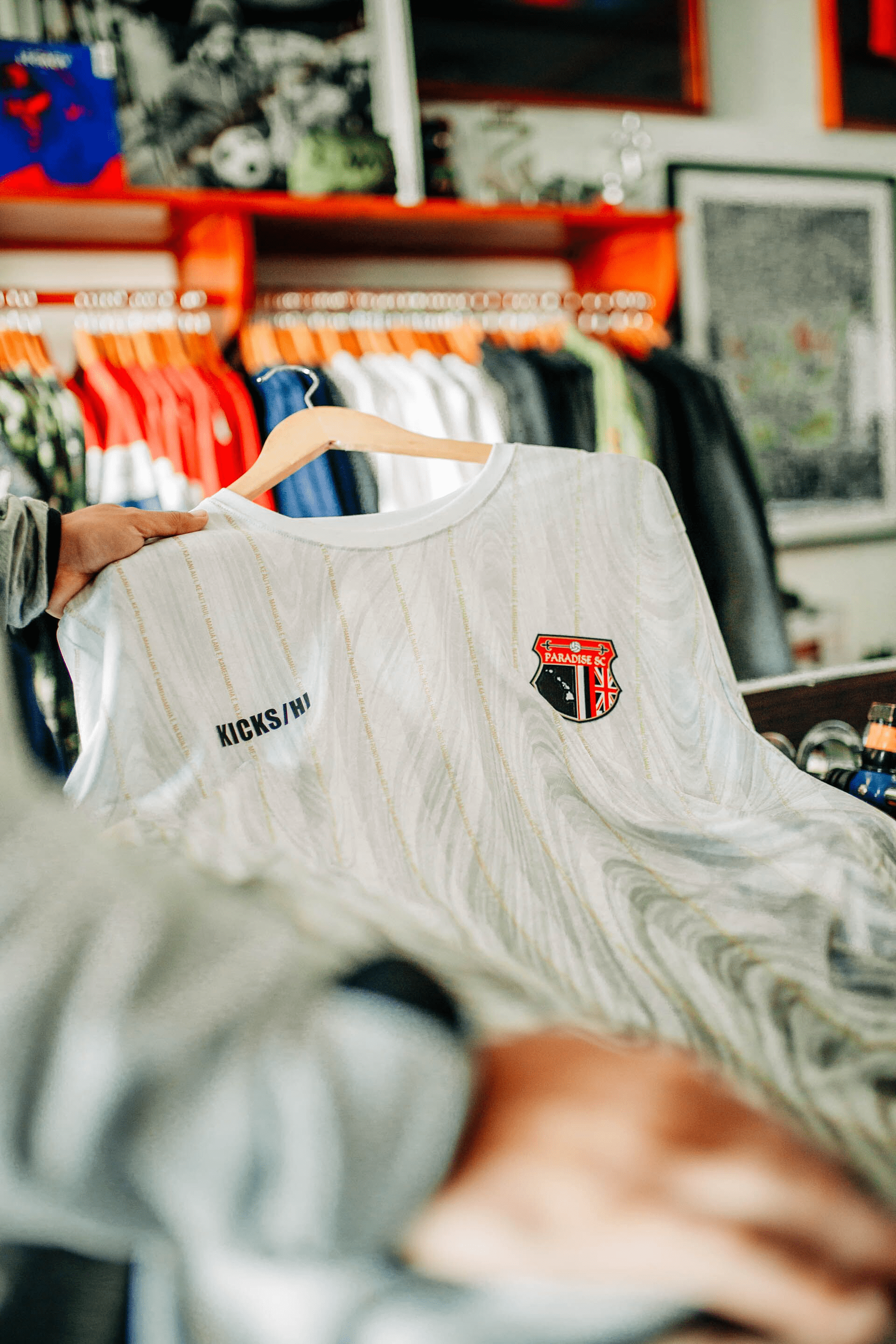 "I was a big basketball player so I was always into shoes…Was a big AF1 collector, Nike SB collector…I was always into streetwear. I have family that is one of the pioneers here in Hawaii in streetwear. [My cousin] started one of the original streetwear companies here in Hawaii. He was a big influence…A lot of my friends and family were into it so I was just into it. My mom was real big into textiles…patterns and fabrics, she's obsessed with [them] so it got me obsessed with it.
"I've always been obsessed with jersey designs and what jerseys look like. The [high] school [I] went to wasn't air conditioned so Dri-Fit…was the way to go because it was nice and comfortable and cool. But at the same time I was the weird kid…that was wearing SBs or Air Force 1s with a matching soccer jersey with some type of weird sponsor on the front of a company that nobody knew of with a crest that nobody…had any idea…what is was…Back then it was just a polyester shirt and it looked cool and it matched my SBs…like…I was [even] matching Iversons with an Arsenal jersey."
Max took that same forward-thinking attitude with him into Paradise Soccer Club. "For us Paradise Soccer Club is always a soccer shop. But your average soccer shop…isn't cool, it isn't fun. There's no sense of pride in it. It's just a standard cookie cutter style of shop. You know, you have your boots, your shinguards, [and] your balls. You have your Nike section, your adidas section, and a small section of PUMA, you have Umbro…but you don't have the small independent football brands like [Paradise] or Nowhere or Guerrilla FC."
"We wanted to be a soccer shop but we are also heavily influenced by surf and skate and streetwear so we wanted to be able to give our customers access to certain brands that they might not know about, that they might not have seen. We also wanted to bring in those streetwear brands and mix it in with the store…The soccer player is the most stylish…The soccer player around the world is the most fashion-forward. We wanted the shop to be a one central location for that soccer player to get everything he needs on and off the field. Whether it be a steezy outfit…his boots, we wanted him to be prideful and walk around and say, 'hey this is my soccer shop, this is my soccer club. I'm part of it. This is where I get my gear from and this is where I get my everyday lifestyle type of clothing from, too.' As far as being the first soccer shop to offer streetwear—brands like Undefeated, Stussy, Stance, RVCA…I don't know if there are any other soccer shops around the world that have those accounts and those brands that support them and allow them to sell their product in their shops the way we're allowed to."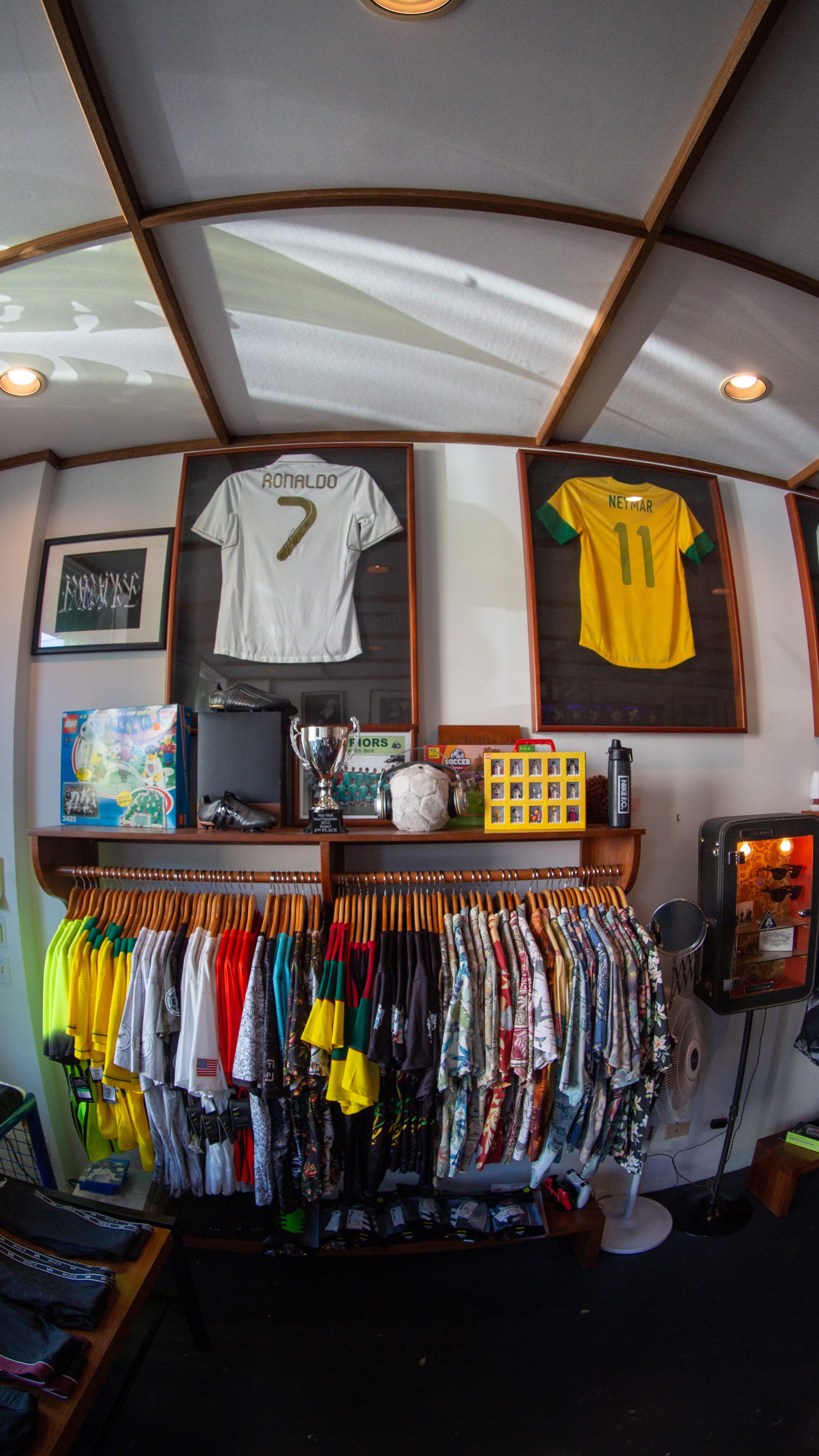 Creating a unique space and building relationships with brands and individuals in and out of soccer has provided Max and PSC with some enviable experiences. One of those particularly meaningful experiences happened when Paradise Soccer Club and OG Hawaii streetwear brand In4mation teamed up with us here at KTTP to bring Steve Nazar, the legendary artist behind Thrilla Gorilla, Joe Cool and the other iconic T&C Surf characters, back to Hawaii.
"Working with Steve Nazar and being able to bring him back to Hawaii. He hadn't even been back to Hawaii for 20 something years because he was in some type of contractual dispute with his artwork…And he was just a huge influence on me being into art…and doodling. [I remember] playing his video game…and here in Hawaii T&C is…a staple. It's an iconic logo and a brand that people around the world know about…It's one of the original surf shops here in Hawaii. So working with him was something we didn't even think would be possible but [then for] him to do custom acrylic paintings for us for the popup and doing custom jerseys with him and pins and a whole collection. People were super-hyped about that because they weren't able to get any of his pieces for the last 20 something years."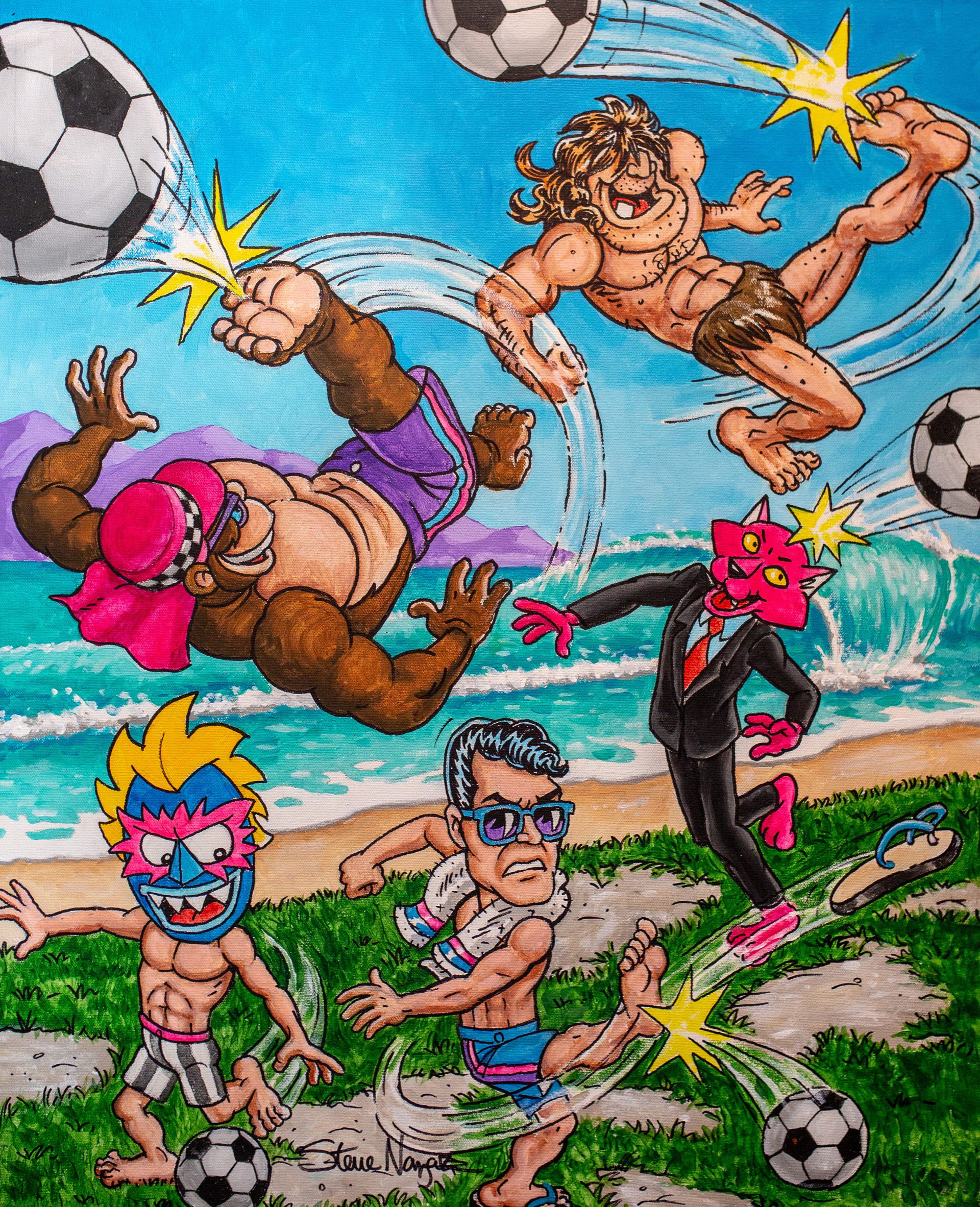 "We're also fortunate to…work with big artists. We've done collaborations with Kevin Lyons, Aaron Kai, Defer, and Jasper through Pow! Wow! and through Kicks to the Pitch helping us link up with…OG Slick, people that are…huge in the graffiti and art scene and we're just fortunate enough to use some of their artwork and present it to the rest of the soccer world in the form of a jersey. Some of the [fans] are jersey collectors some…are art collectors and they're able to wear their favorite artists' artwork and be [proud]."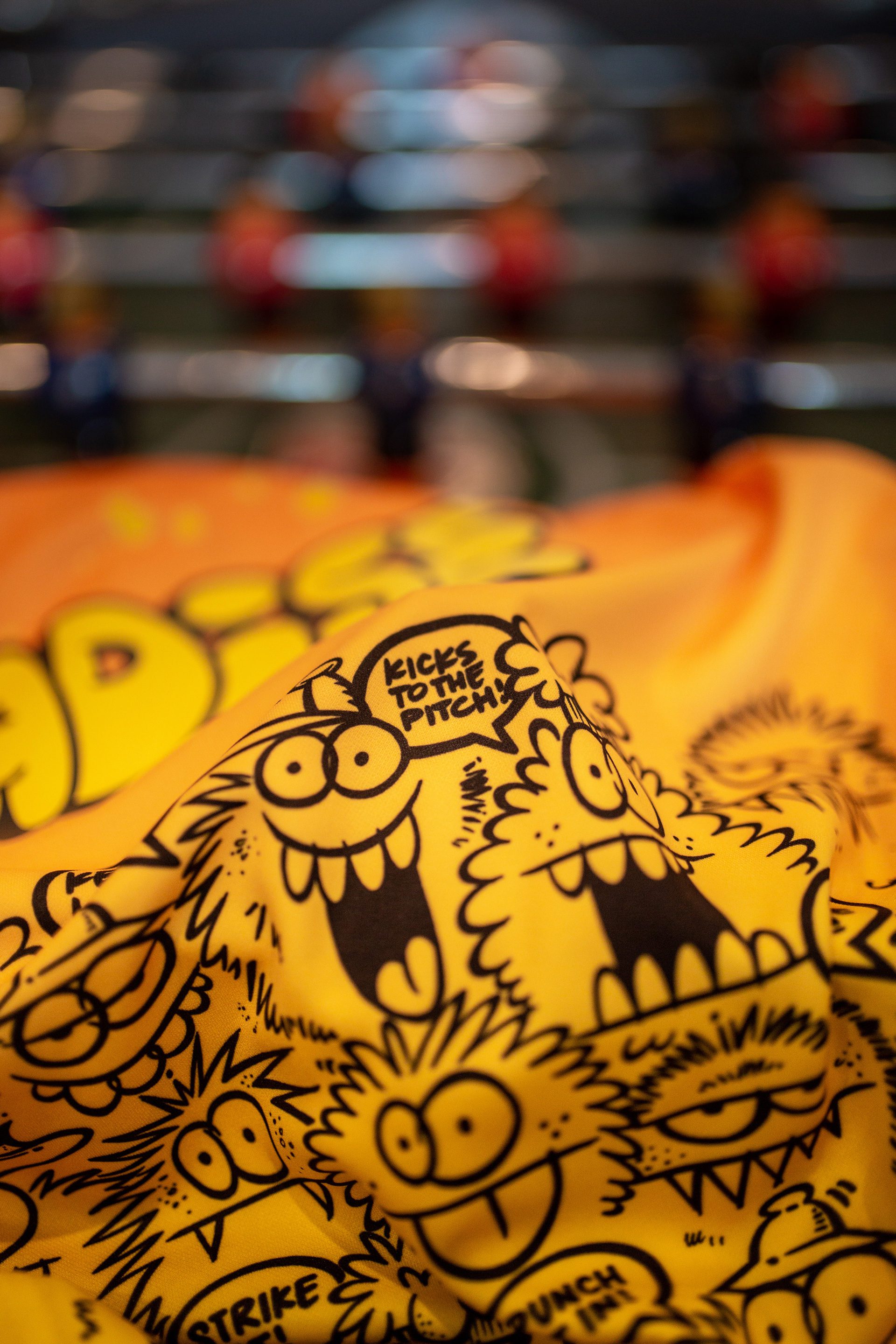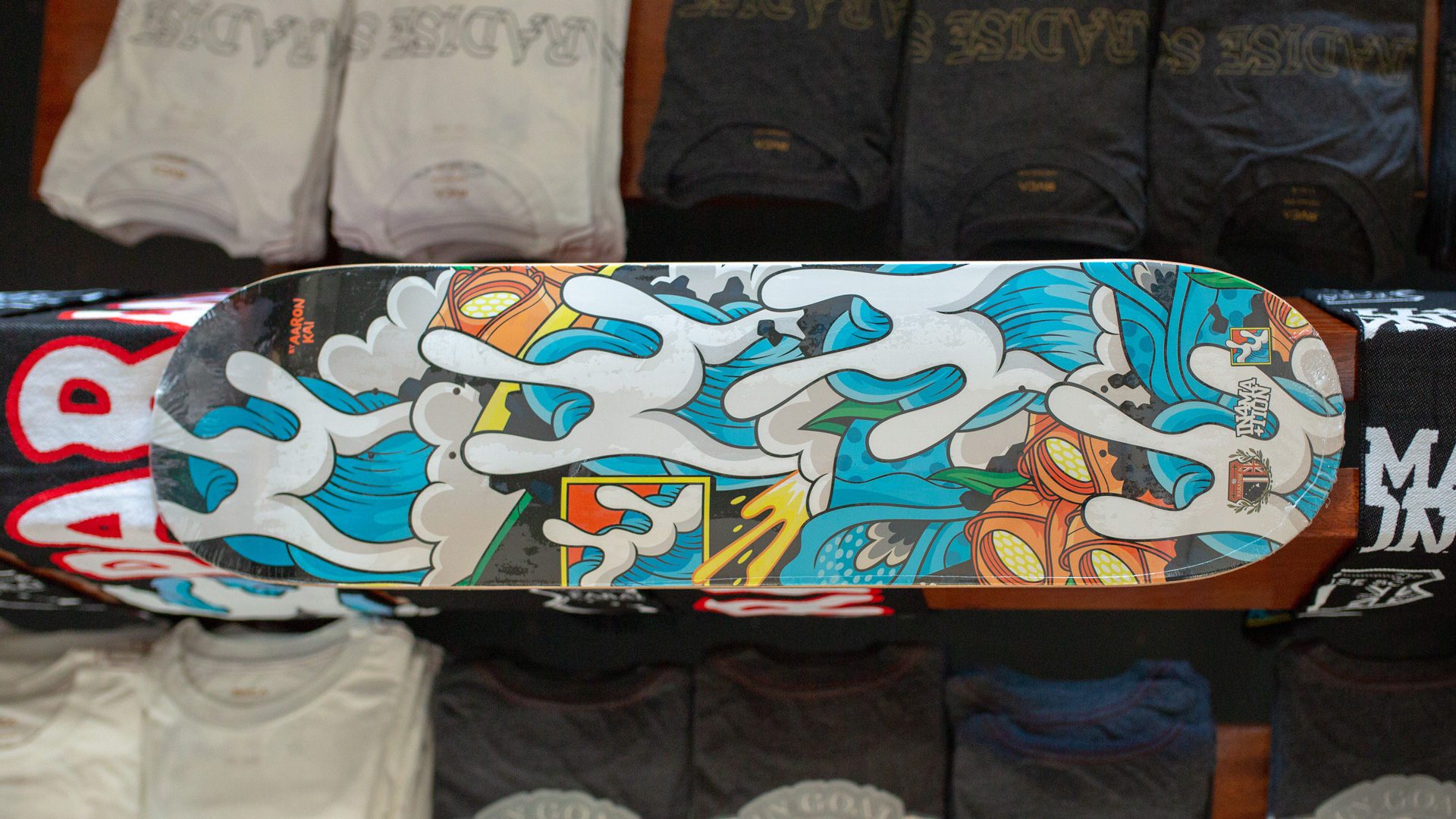 But no matter how much recognition Max and PSC get, no matter how global their impact becomes, he remains rooted in his island home and his cultural heritage. He has even kept his tradition of bringing Hawaii to the places he visits.
"When we went to Japan they were our travel shirts and we also gave them to our hosts as omiyage or gifts. When you go to somebody else's home you don't come empty-handed—that's very Hawaiian style—you need to come with…food, you need to come with drinks, you need to come with something. Don't come empty-handed…So when we went up there we gifted the people that were hosting us, the Liga Tóquio guys, with our aloha shirts. They were so stoked and all of our team players gave away their team travel shirts and then came right back to the shop because they were bummed because they lost their travel shirts."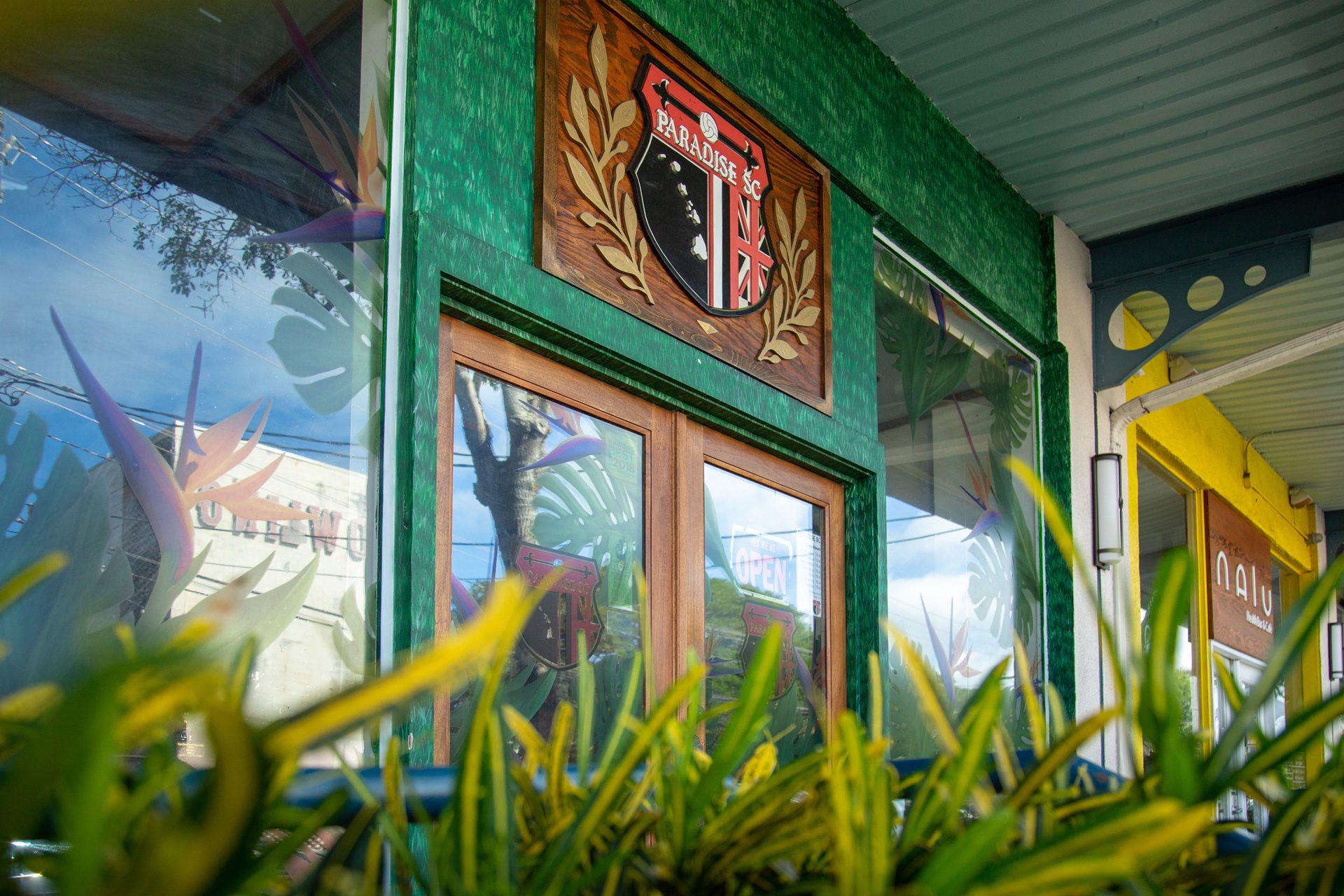 Max is helping to make soccer cool in Hawaii while garnering attention from all over the globe. A key to that impact is the authenticity with which he represents himself, his home and the sport that he loves. He continues to get inspiration from his surroundings which is reflected in what Paradise Soccer Club puts out into the world.
"Hawaii's a very different market from the mainland, very different from the rest of the world. So there are certain trends that will always be popular here in the Islands…getting inspired by an aloha shirt and turning it into a jersey. Just being out…and walking around we can get inspired very easily—the ocean, gardens, flowers. So a lot of our designs, the flowers and…elements of our designs are [things that are] only found here in Hawaii. We have a shell design that is coming out that all the shells in the design…can only be found here in Hawaii. We also have another design [where]…each letter of 'Paradise' represents…an Islands' flower. Each Island has its own flower and those make up the letters of 'Paradise.' So we try to bring Hawaii…and its culture…to the rest of the world."