Long time– no see, fam! I am sitting at my kitchen table in Adelaide, Australia, where I'll be spending the next nine months playing for the A-League's Adelaide United Football Club. The last time you heard from me was nearly a year ago, half a world away. I can imagine you're wondering, how in the world did you get from that place to this one?
Buckle up, because the ride was bumpy.
I left Sporting Huelva three months into the season. A decision like that doesn't come lightly. At the end of the day, I had to make the best decision for my health and well-being, which meant departing the club. If you've been following the pandemonium surrounding the sexual assault of a member of the World Cup-winning Spanish women's team, then you can surmise that the culture surrounding women's football in Spain is not conducive to a healthy environment. My club was not exempt. Though I did not experience sexual abuse, other forms of harassment were present. Being a female footballer, unfortunately, means I have to have a high tolerance for this sort of behavior, so what ultimately led to my decision was an injury.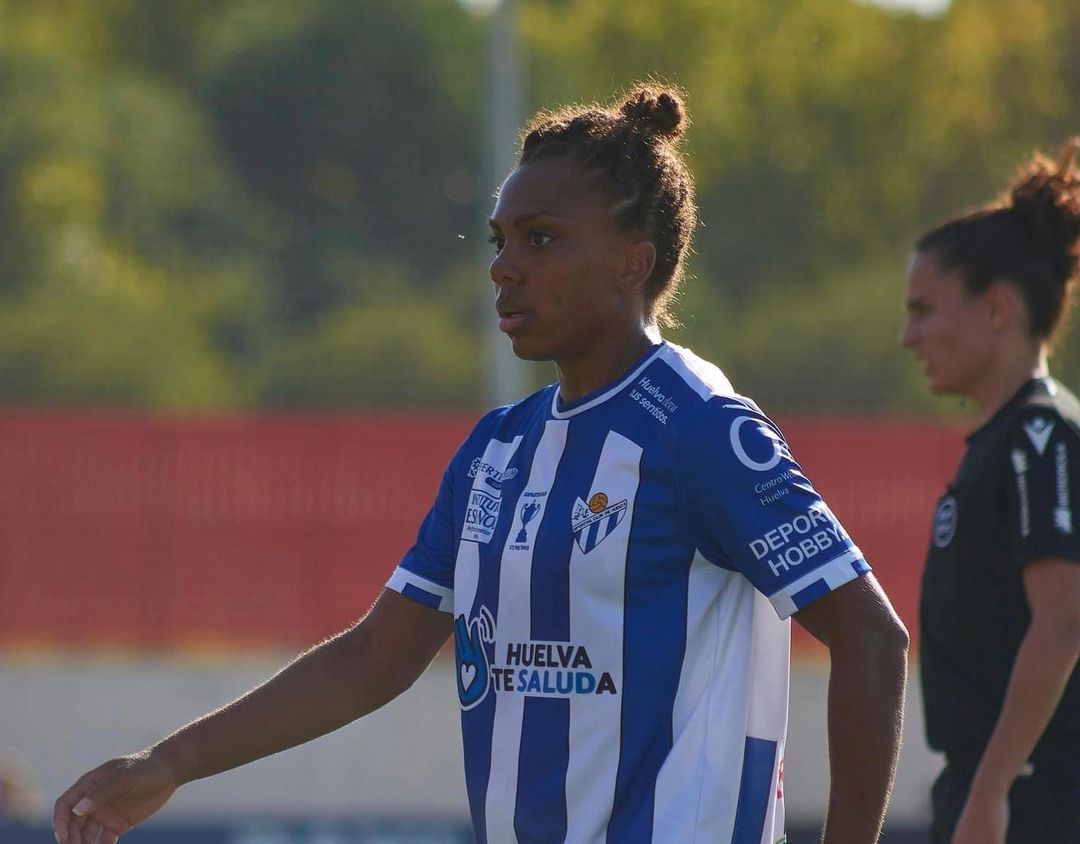 I've sustained several knee injuries over my playing career, therefore I know when something's a "niggle" (as they say in Australia) or something serious. While in Huelva, all the pounding and trauma my knees have experienced over the years caught up with me. I was in intense pain. The team's medical apparatus was deficient. Effectively, there was no end in sight. At that point, the club and I mutually decided to part ways.
The great thing about America is that we have incredible medical care. The crappy thing about America is that it's crazy expensive. Upon my return, I couldn't afford medical insurance. However, I was technically unemployed so I qualified for Medicaid. I saw a sports specialist and he figured out that I had cartilage defects in my knee and recommended a Platelet-Rich Plasma (PRP) injection. The procedure involved removing my blood, spinning it in a machine, and then injecting it back into my knee to promote healing. PRP is reported to have a high rate of success, but most patients don't feel results for 6-12 weeks.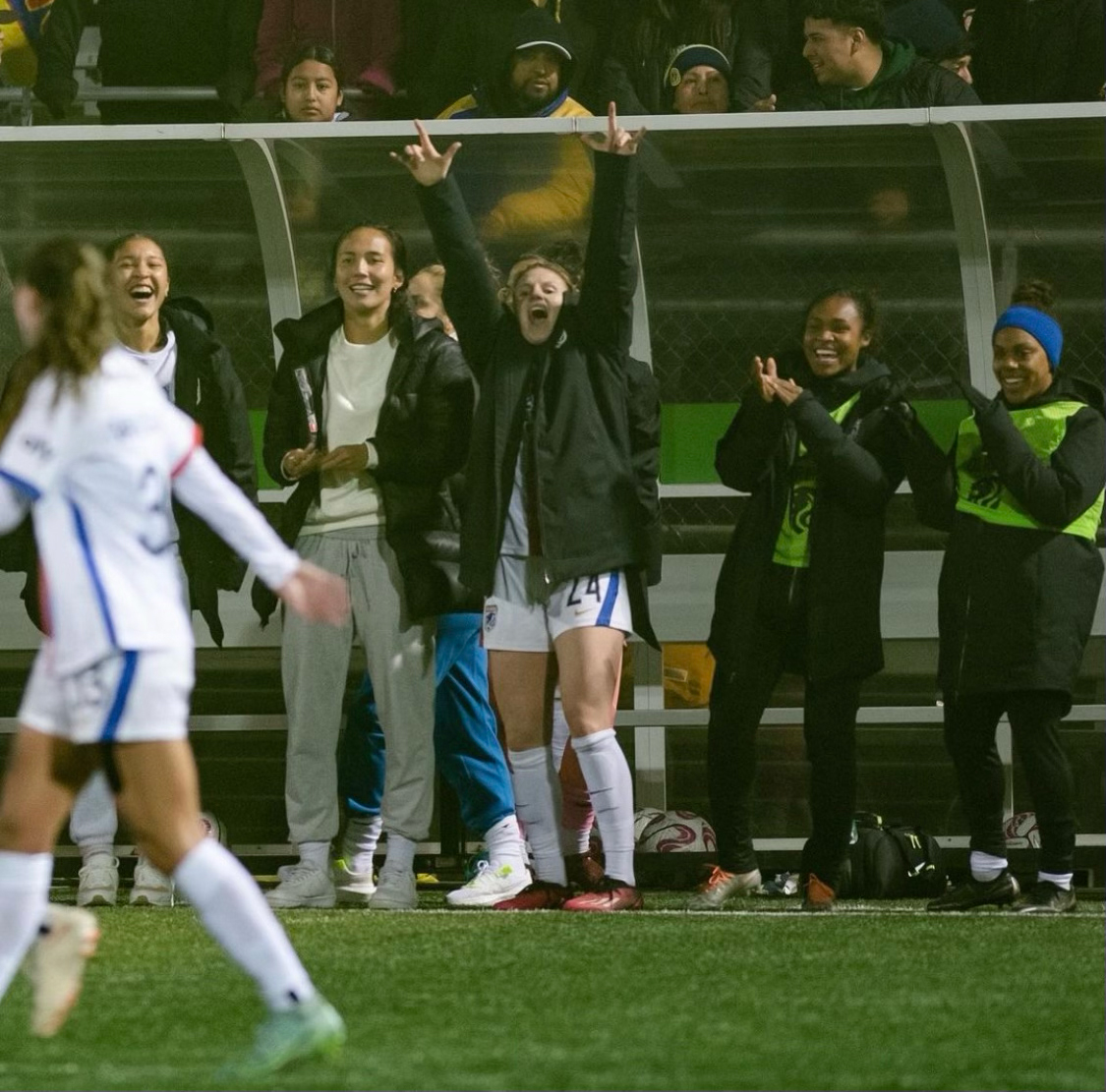 Five and a half weeks out was the start of the NWSL's preseason– and I had my eyes on OL Reign. All I could do was pray and rehab (hard). The first two days after the injection I could barely walk. I eventually progressed back into lifting, running, and finally, soccer. I ran on my own and trained with one of my pro friends, Grant. My first time playing was at Starfire on one of the indoor fields during PacNW's boys' alumni game. While I'm home, I train with their U-19 team so a lot of the guys from years past who are now playing in college were back so I had to jump in. I played a lot longer than I should've and I limped around for the next two days.
OL Reign's preseason was tough. But all I can say about PRP is, gimme tha' juice! It works wonders. I had zero knee pain. That was probably the biggest highlight of training camp… As a trialist, it's tough to show yourself because you are always a bumper or defending or on the sidelines. When I was on trial in 2020, they needed numbers for the scrimmages so I could at least count on showcasing my ability during our weekly intrasquad matches. This time, there was no opportunity. The one scrimmage I got in for more than ten minutes I scored the only goal outright.
At the end of training camp in March, I was invited to return in June as a potential national team replacement player. To fill the interim period I contacted the coach of Oly Town, Washington's sole USL W League team. In the States, there is no professional league underneath the NWSL so the USL-W, a semi-pro league is the next best thing. In my Oly Town debut, I scored a hat-trick and notched an assist in our 4-1 victory. Despite success with Oly Town, days before I was supposed to report to the Reign, they told me they had changed their mind. A few days later, I saw on social media they signed five other national team replacement players. Was I pissed off? 100%. Was I surprised? No. That's just the nature of the beast.
On the positive side, I was able to finish off the season with Oly Town. We won our division and went to playoffs. My cousin, Justin, passed away the previous week, so immediately after our playoff game, I hopped on a red-eye to Louisville. I got in, went straight to his service, and then directly to the airport afterward. In case we had won, I would've been in the Bay for our second playoff game the following day.
After staying in San Fransisco to catch up with friends, I was back home and back on my grind. I lifted twice a week and either played or ran 3-4 times a week. I was back with the Pac U-19 boys and I mixed in pickup games with former or current college and pro men. Aside from the guys that never pass (or are reluctant to pass to me because I'm a woman), it's a good time. Egos get flared up, tempers rise, pride is on the line– I love it.
All the while, I was hounding my agents about finding my next club. Not just any club, but a club that would be the right fit. Funny enough, just like in the professional world, a lot of soccer opportunities come out of relationships. My friend, Jenna Holtz had gotten connected with Adelaide United through one of her friends. She had a call with the coach and he said they were searching for a forward. Jenna called me, told me to send my profile. I sent it off, had a call with the head coach, and now I'm here… Finally off of the roller coaster (fingers crossed!).