A FOREST STORY: A PITCH TURNED INTO NATURAL ART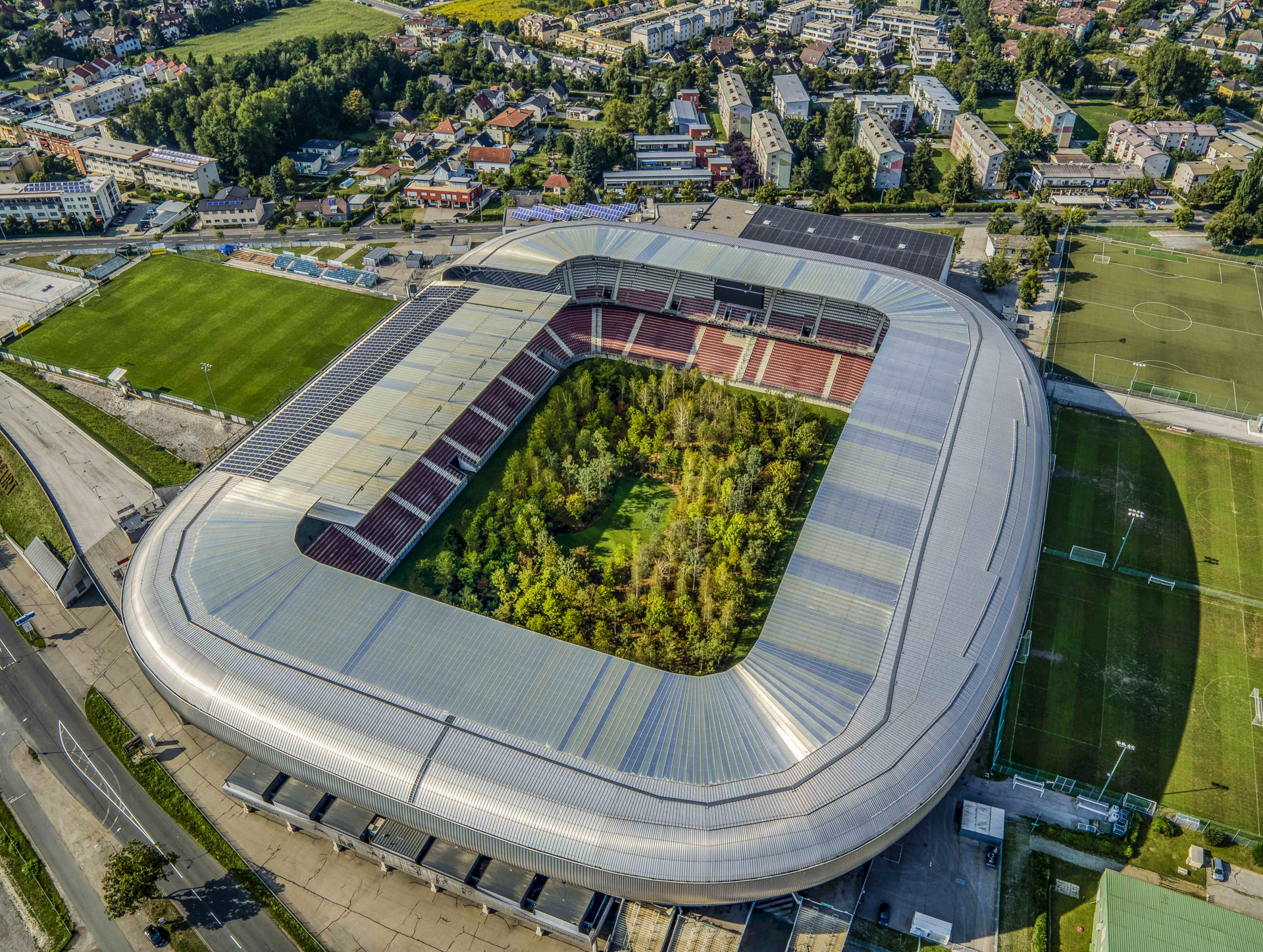 Josh Lee
0
A tree grows in Austria. With the imagination of artist Max Peinter used as blueprint, a team led by organizer Klaus Littman brought the eerie pencil drawing, "The Unending Attraction of Nature",  into physical form.  FOR FOREST serves as a warning wrought in the middle of a football pitch and will only run for a few more days.  
The striking visual of FOR FOREST includes 300 trees, each weighing around six tons standing, swaying at center pitch of the Wörthersee Stadium in Klagenfurt, Austria. This exhibition is Austria's largest. As in the original drawing, it's curious how the trees hold an eerie reign over the pitch, reminding the viewer of a time looming, as Littman puts it, "that one day the naturalness of nature could be admired in its specially assigned vessels, as is already the case today with animals in zoos."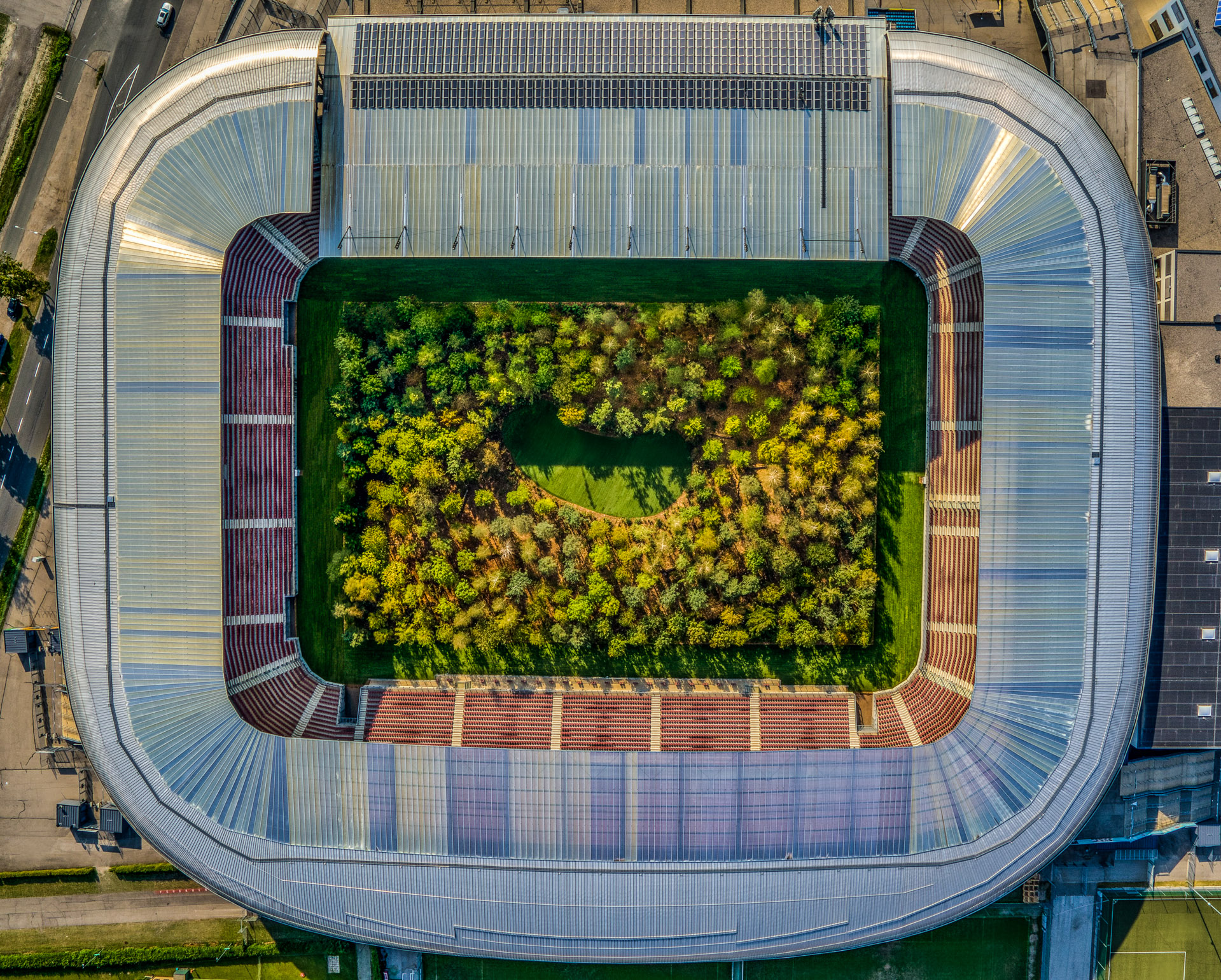 When asked about the installation's purpose or intended commentary Littman stated, 
"It is an invitation to reflect."
There is indeed a reverence present amidst the trees—a quiet that pervades a space artificially bustling with life.
The original piece is a thought experiment that brings questions of sustainability and spectacle to the forefront: What if forests weren't accessible anymore? Once the rise of industry and pollution has removed nature from its natural state, where do the trees go? Where do we go to see them? For all the excruciating detail brought to life, Littman's 2019 exhibition does not seek an answer. Instead, he is content in adding dimension to the original questions asked.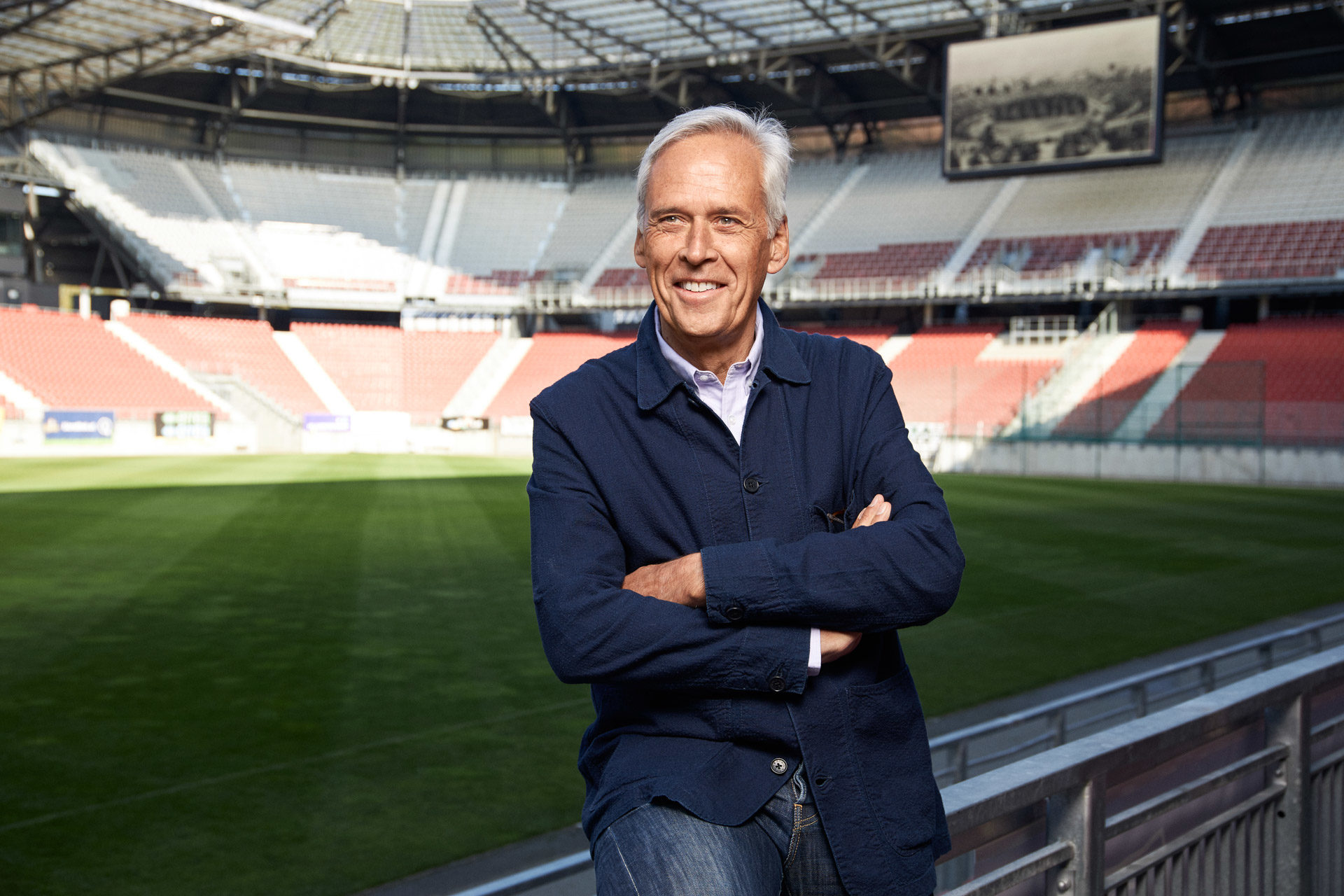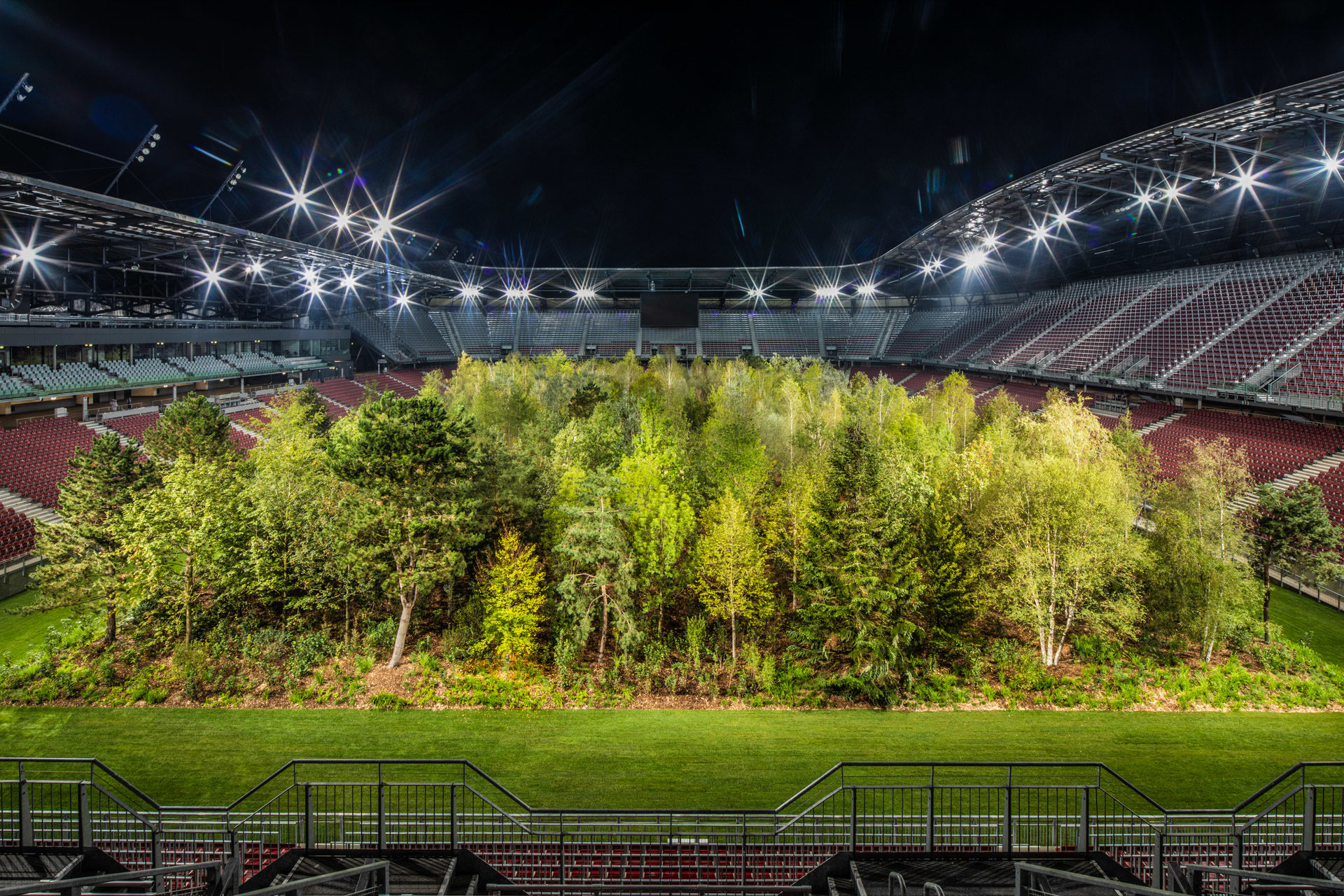 It should be noted that inside the exhibition grounds, football appears not as the focal point, but as coincidence—the matter of fact around the spectacle. It acts as a shield with its modern metal columns and stadium beams as a skeleton for nature on life support. Littman commented as much, "The architecture of the stadium offers the ideal conditions for this and emphasizes the dignity of the object. It strongly emphasizes the contrast between artificial and natural: on one side the man-made stadium with its steel, glass and concrete, and on the other the colourful and living forest."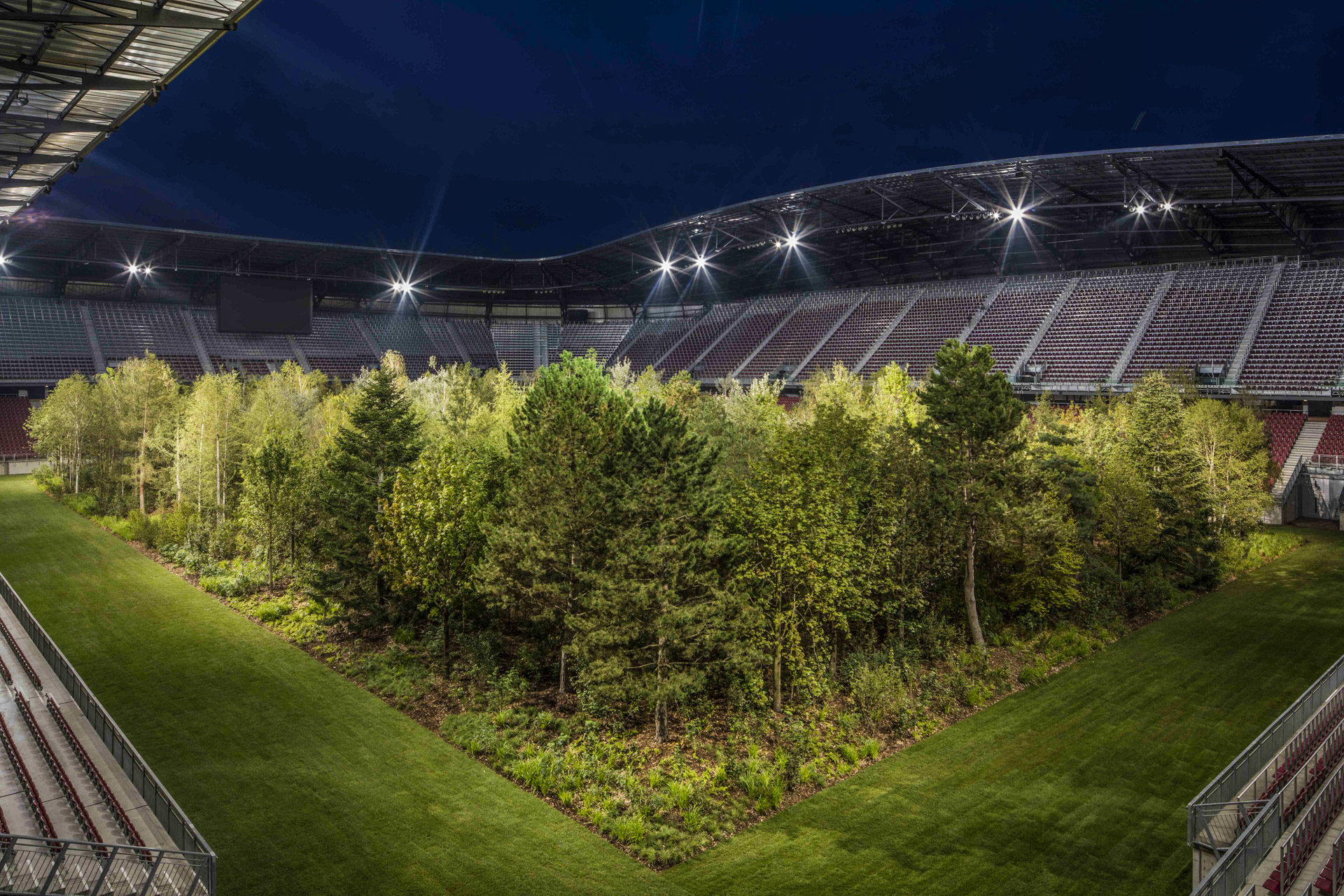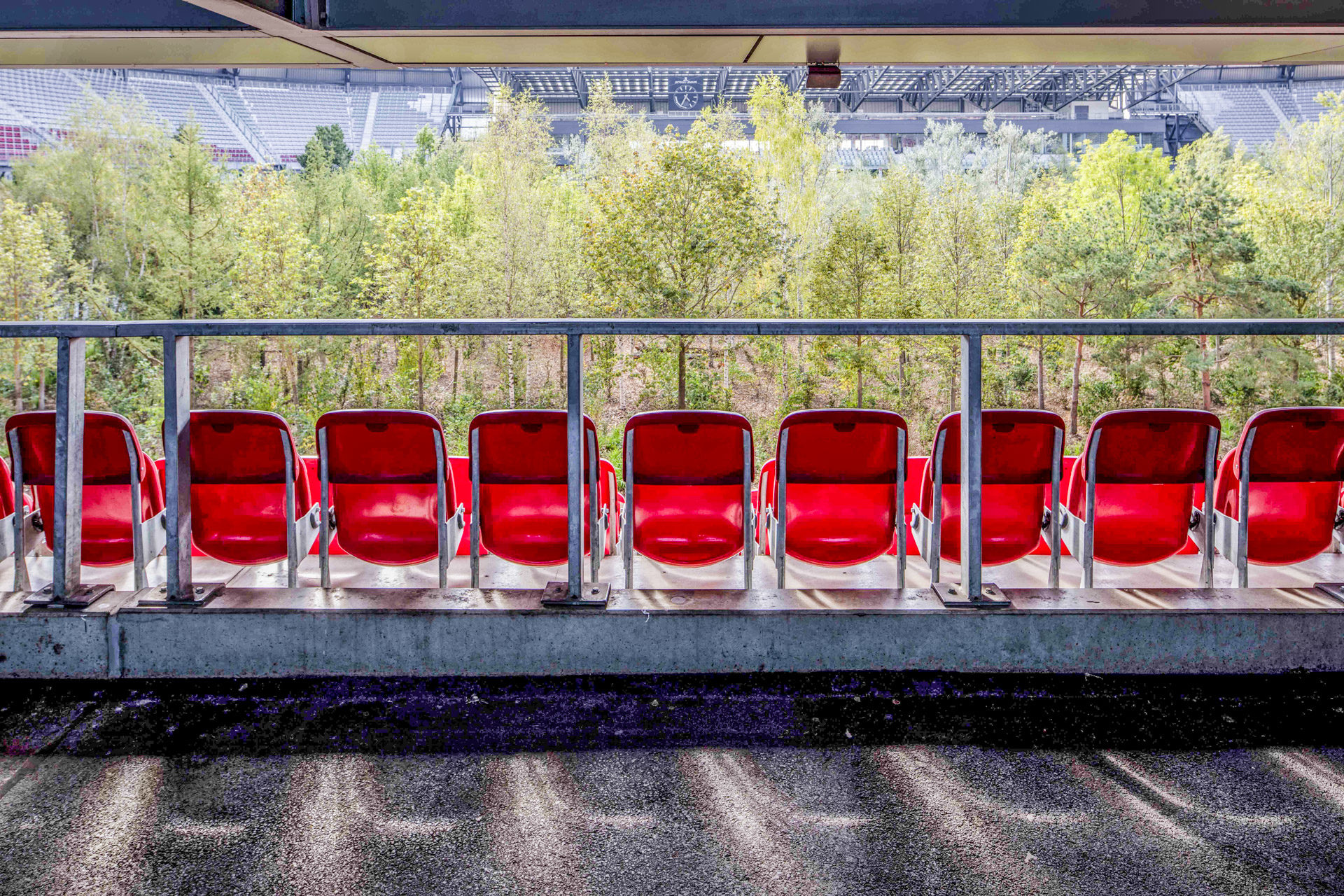 For all the complaints about modern football, FOR FOREST paves ample runway for grievances even more severe. Here, football plays equal parts protector, captor and museum archiver with the joys of nature doled out in 90 min increments to the select few. There is some grand parallel about the joy of football being as vital as the joy of life itself, but we'd be better served contemplating how to stop burning the trees, lest the modernization of the football turn into the very least of our concerns.

The warning persists until the end of the month. FOR FOREST is open to the public through the end of October.