CAN I KICK IT? T.I. RELEASES DIME TRAP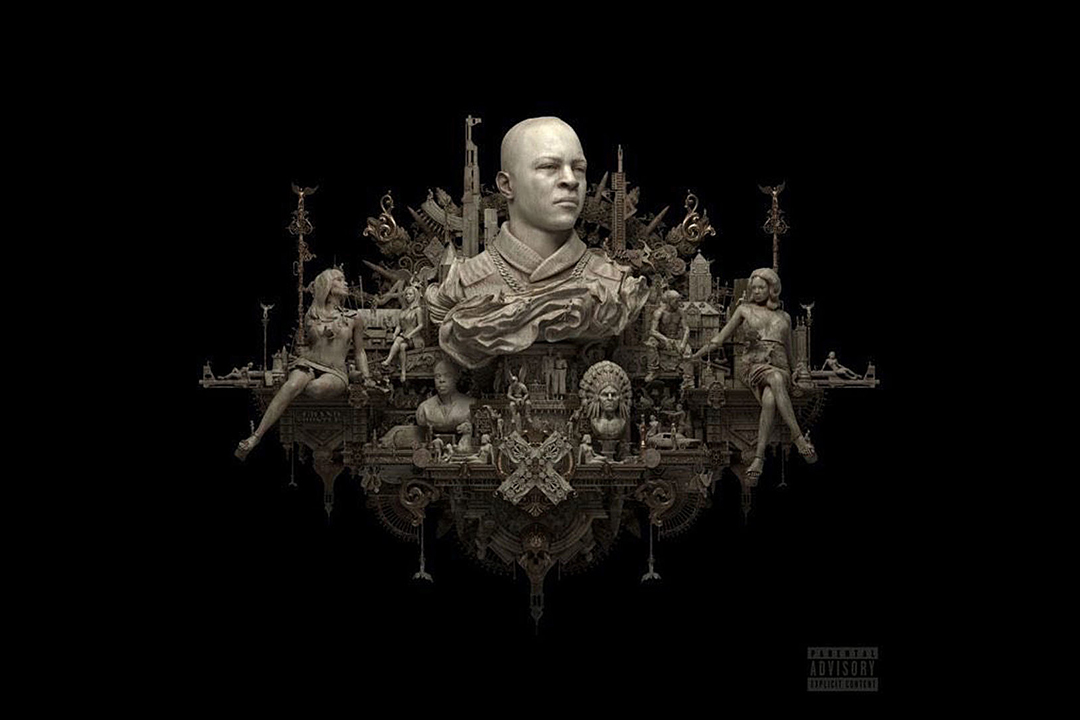 For quite some time, T.I. has sounded like a copyright lawyer on social media and on his albums. He's been arguing that he invented trap music, or at least that he brought it to the mainstream hip-hop scene. It's easy to point to the title of his 2003 album as a piece of evidence for this claim. Artists like T.I., Gucci Mane, and others can, with reason, puff up their own chests with the importance that Trap has had not only on music but popular culture at large. Last month, however, T.I. started admitting that the genre was created collectively. "Trap music wouldn't be s*** without ALL OF US," he wrote on Instagram. That attitude embodies his newest album Dime Trap. T.I. seems far less concerned about ownership these days as he does participation and legacy.
The last few years have seen a very pop-friendly and even politically correct T.I. in the public eye. He received a Grammy nomination for "Blurred Lines," he released his most pop record since Paper Trail when he dropped Paperwork, and he was Iggy Azalea's defender and something of a mentor. He even showed up on a reality t.v. show centered on his family. It seems as though Dime Trap has arrived to re-balance his life and career. At one point, this album was going to simply be called Trap Music.
In many ways, Dime Trap is indeed, a return. T.I. raps less about his street legend and more about his legacy and the future. T.I. still loves to brag and floss, but he raps much more frequently about the consequences and the negative aspects of the trap than he has in recent memory. On the song "Seasons," he quotes his marriage counselor that advises him to think about the pain his decisions have caused him and his family. "What Can I Say" comes off as something of a word of caution to someone trying to copy his rise to fame and moguldom. A successful hustle only begets more hustles, or in his words, his life has seen him "In the trap with a trap door."
Reflection pops up often on this album. On "Laugh At Em," T.I.'s past comes off as both an inspiration and a burden. "Swear to God I coulda been Freddie Gay/Or Mike Brown, gettin shot down/With a pistol on me and half a brick of yay." Those few lines are more potent and meaningful than the entirety of his last album. He's rediscovered a little bit of power and fluidity on this album that sounds refreshing in most instances.
That tendency, however, also leads to the albums weakest moments, when he gets too sentimental. "Pray For Me" features weepy and morose keys with lyrics to match, but it's also monochromatic and comes off artificial. It almost sounds like T.I. and YFN Lucci are auditioning for a soap opera. That sentiment also sees him trying to prove naysayers wrong like he is still a new artist or like Trap is still a new kind of music. He says on "The Weekend" that trap isn't one-dimensional, that this album is like a "TED Talk for hustlers." Hasn't his career and the career of numerous other artists made that clear by now?
The album is strengthened amidst all of this, in large part, by the production. New and veteran producers match his throwback breezy rapping with zesty beats. Bangladesh blends mariachi horns and marching-band percussion on "Jefe" into a catchy and energetic thumper. Shawty Redd and Pyro da God's "Big Ol Drip" beat burns slowly with bold drops and bluesy, ragtime guitar riffs. Scott Storch's scanty arrangement on "Wraith" steadily grows and shrinks, creating pockets of dead air that T.I. fills with strength and a huskiness that hasn't been present in his past efforts.
In the end, then, it is the production that tells a more complete story of Trap than the lyrics. It isn't always the case, but T.I.'s lyrics often limit Trap to its function or to its impact. It's not that those things are argued, or even that they should be examined, but those things paint an incomplete picture. Trap has evolved because its progenitors keep trying to create the unpredictable (that, though, could be argued, but that is beside the point). Many of those artists argue that the genre's soul exists in its elusiveness. It's not that T.I. can't match those sentiments. Indeed, he does just that on more than one instance here with the help of his friends. Any issues with Dime Trap are a result of T.I. not doing enough of it.