FEMALE IS FOOTBALL: JORDAN O'BRIEN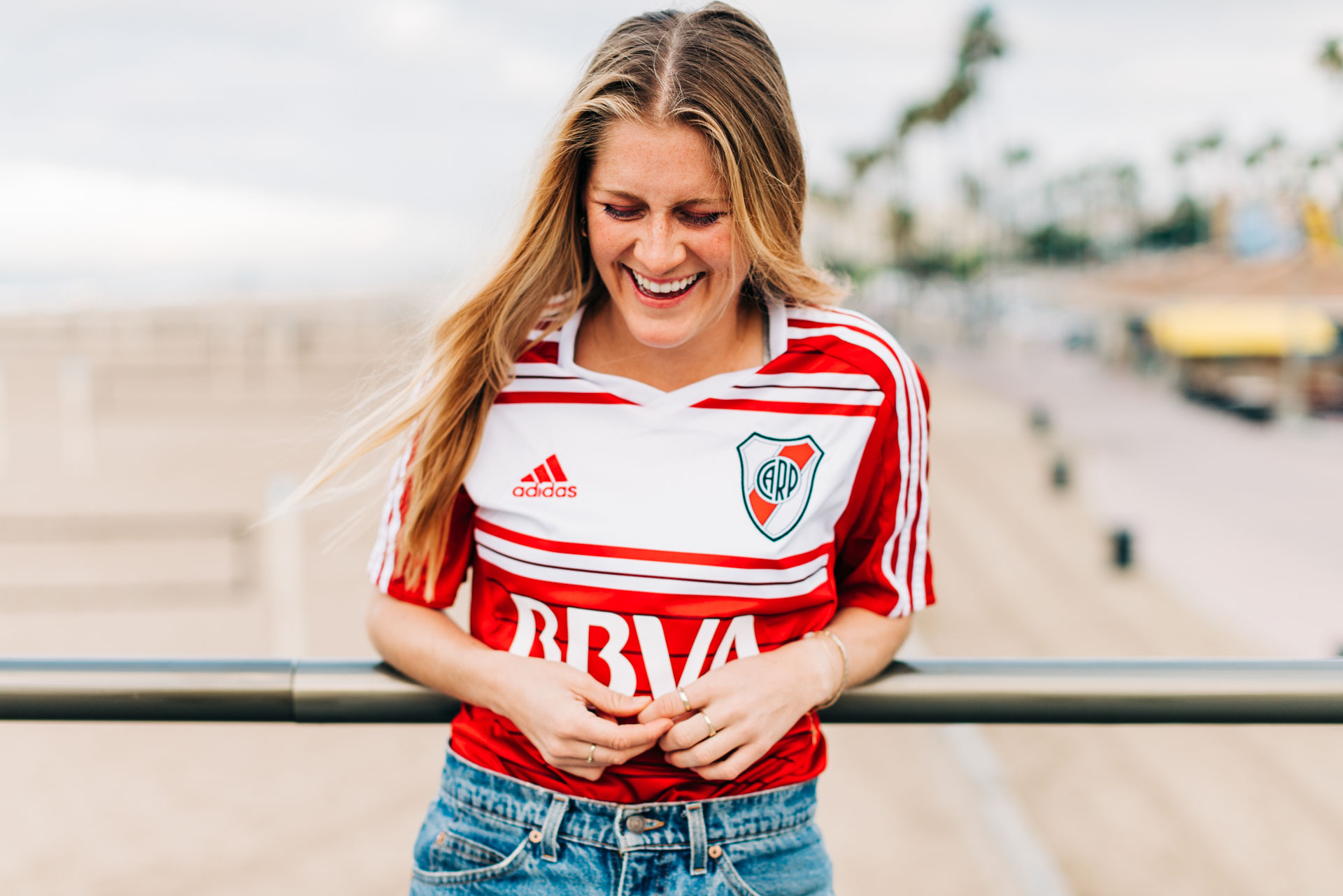 Recently we talked to Southern California native and River Plate forward Jordan O'Brien about her soccer journey that has taken her all over the country and now across continents. She talks about everything from growing up playing with the boys to her love for checkered Vans. Peep the BTS video, photoshoot and convo below.  
Follow Jordan: @jordanobrien
Where are you from?
I'm from Huntington Beach, California.
Tell us how you got started in soccer.
It has always been a thing since I was little. I have an older brother who also plays professionally, currently in the NISA. My dad played as well. So, I was always surrounded by it growing up and that's an understatement. I literally like consumed my life. but I always saw my brother playing…so obviously I have to do it because I'm super competitive with him. When I was three years old, I started playing at a place in Garden Grove, CA called Garden Grove Arena—it was indoor, it was coed, and it was primarily boys.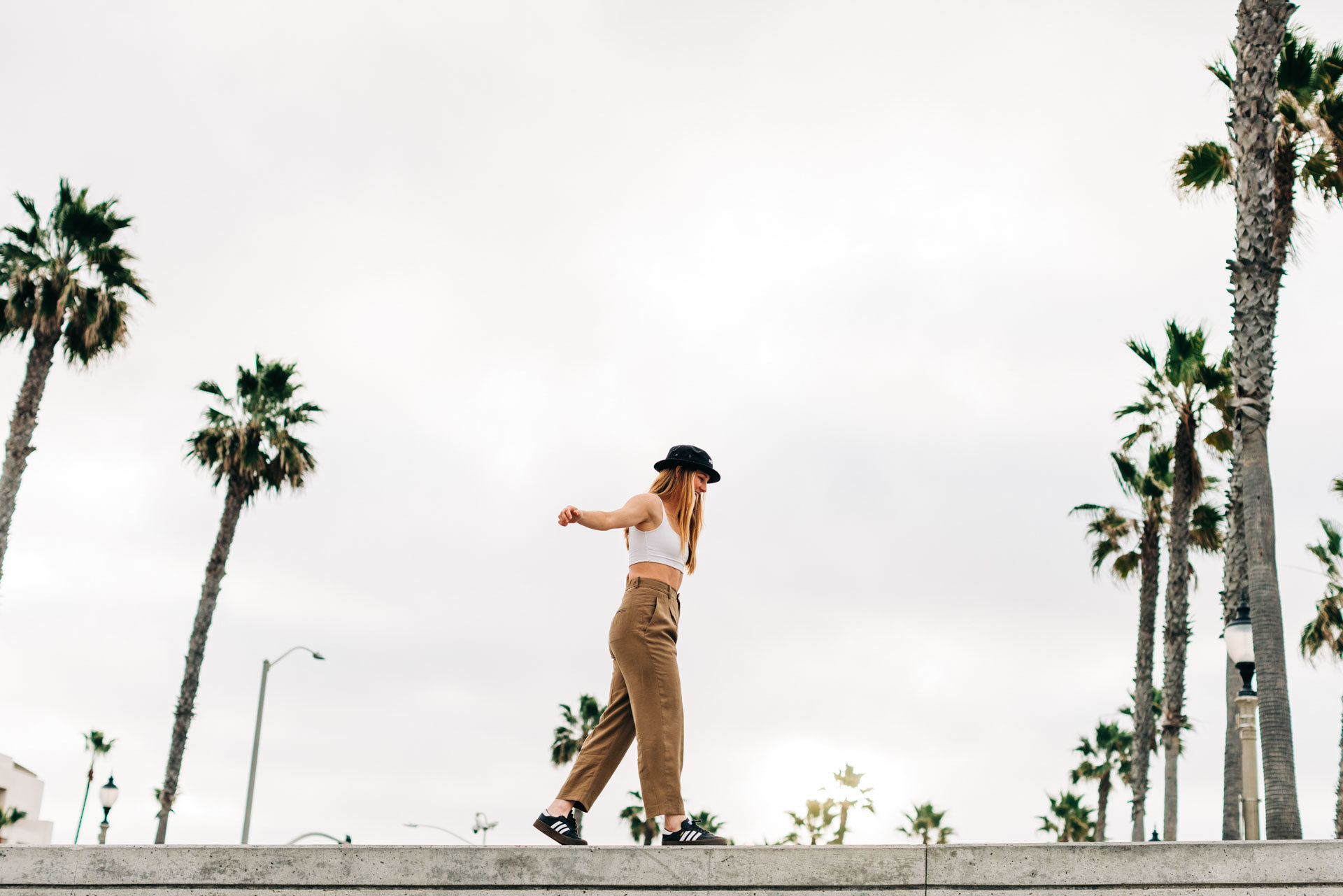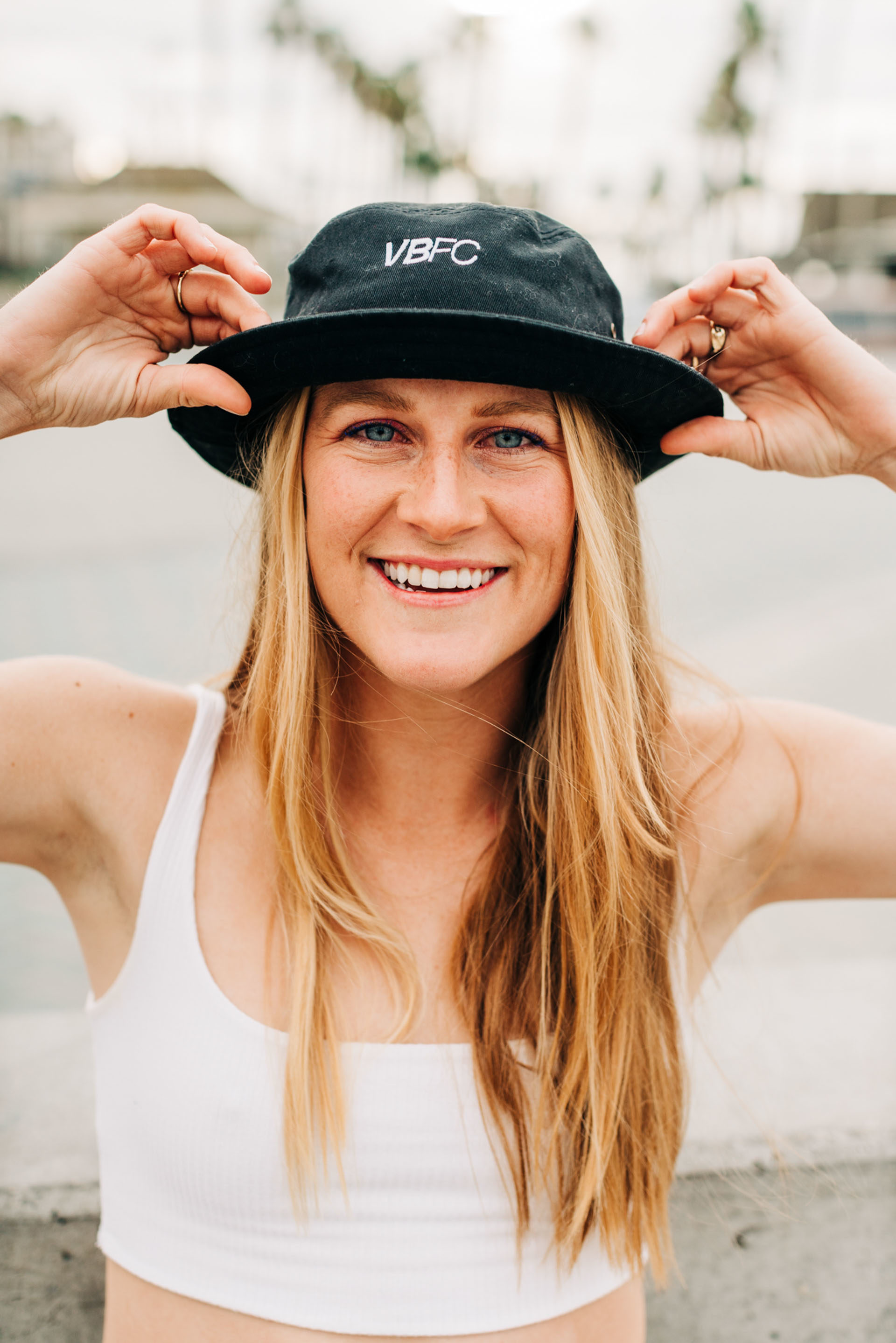 What was your transition like from playing indoor to playing outdoor?
From indoor, I think my skills developed really nicely there. When I transitioned to outdoor it was in one of the Mexican leagues in Anaheim. I did that with my brother because he was doing it so naturally, I wanted to do it as well. I would play with his team or a team that was a year younger.
I think my skills translated appropriately because my skills developed nicely because of the futsal that I would be doing.
You mentioned playing and competing against your brother a few times. When you were growing up playing soccer did you often find yourself in the position of being the only girl on the pitch?
Yes, most definitely. Especially in the Mexican league, I'd be the only girl like quite often. It was a normal thing for me. And then once I started getting a bit older than I realized that there are women that play. It is common in Southern California. I started getting involved in that when I was six or seven, which, was great.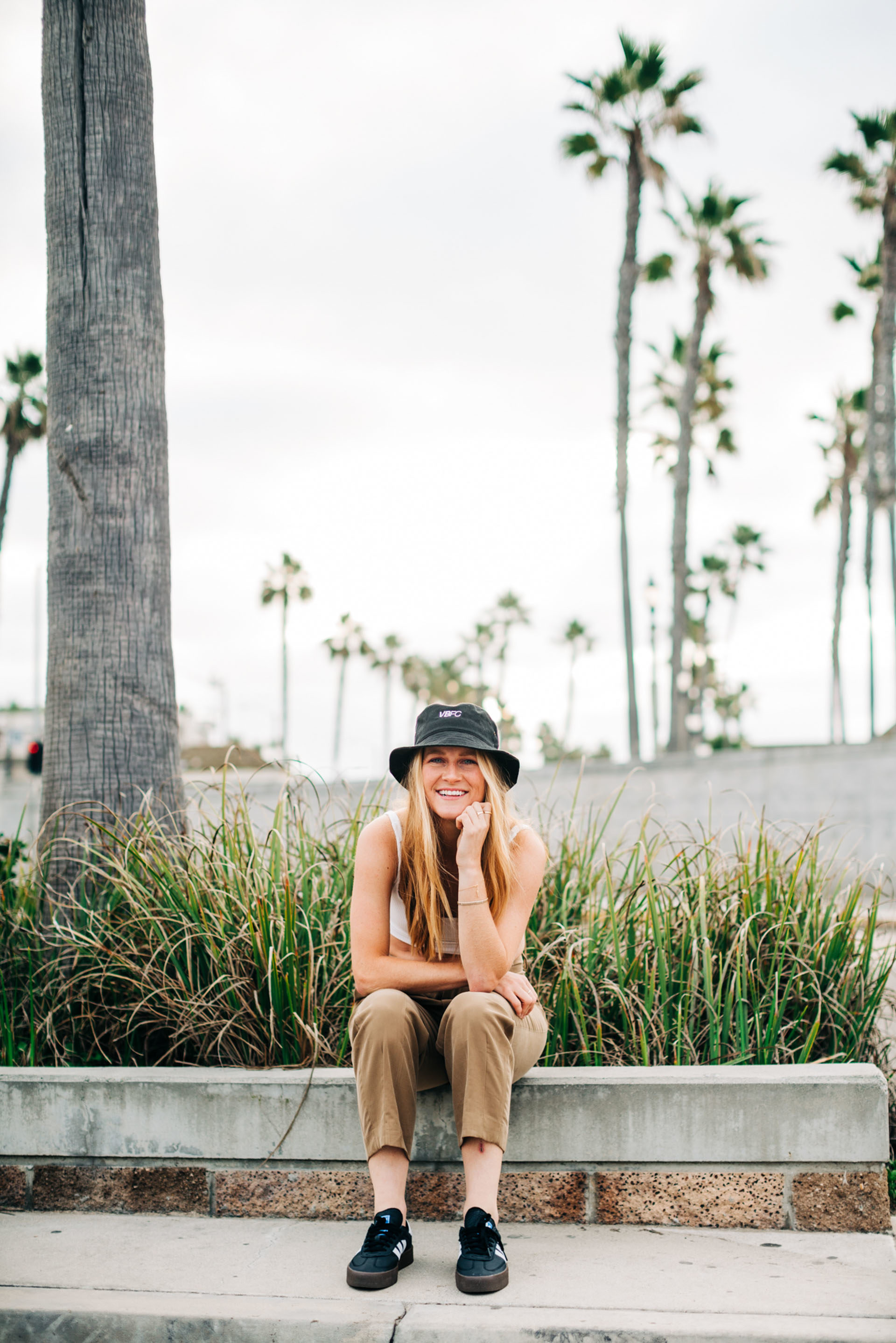 Tell us about your soccer journey. How did you get from a Mexican youth league to River Plate in Argentina?
I was at a club called ASC. My dad was the coach. I was with the team until I was about 12, 13. Then I made the transition to Slammers, which, is a really well-known club in Newport Beach. I stuck with them throughout my whole high school experience. I was playing at Marina High School…Marina and Huntington. Throughout my youth, I was getting called into ODP Southern California and then the regional camps.
And after that did you go to college or straight to playing professionally?
It was college. I went to school in the Midwest at the University of Tulsa in Oklahoma. It's a really small private school. For me growing up, college wasn't really a focus. I was always like, "I'm going to play professionally." Then I realized when I was leaving high school that that wasn't really a thing. My parents educated me on that. They were like, "Jordan you need an education because the women's game is not going to foot the bill for the rest of your life."
So I ended up going to college and getting my degree in psychology. As soon as I was done with college I said, "I'm outta here. I'm going to go play professionally." I started out with the Houston Dash.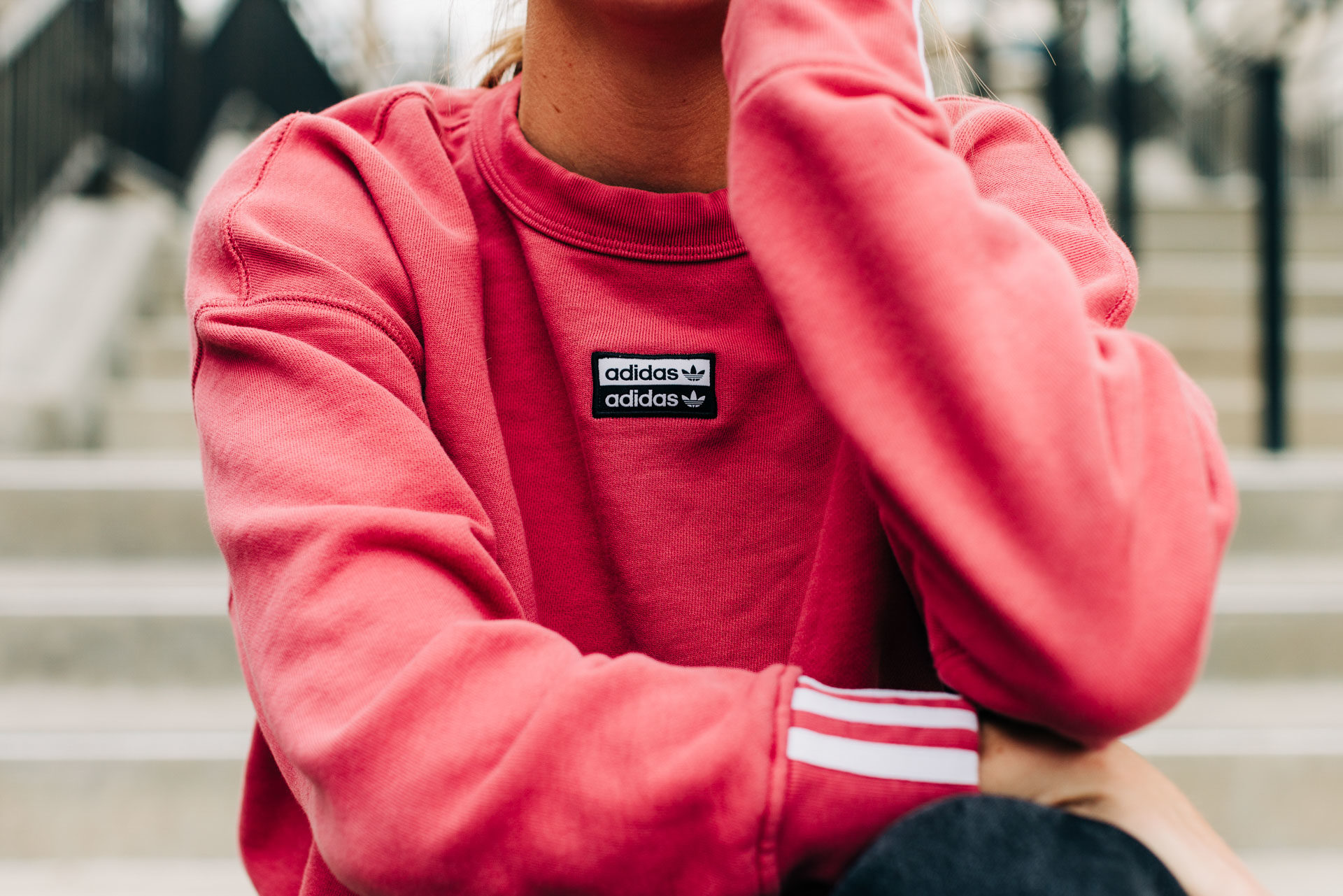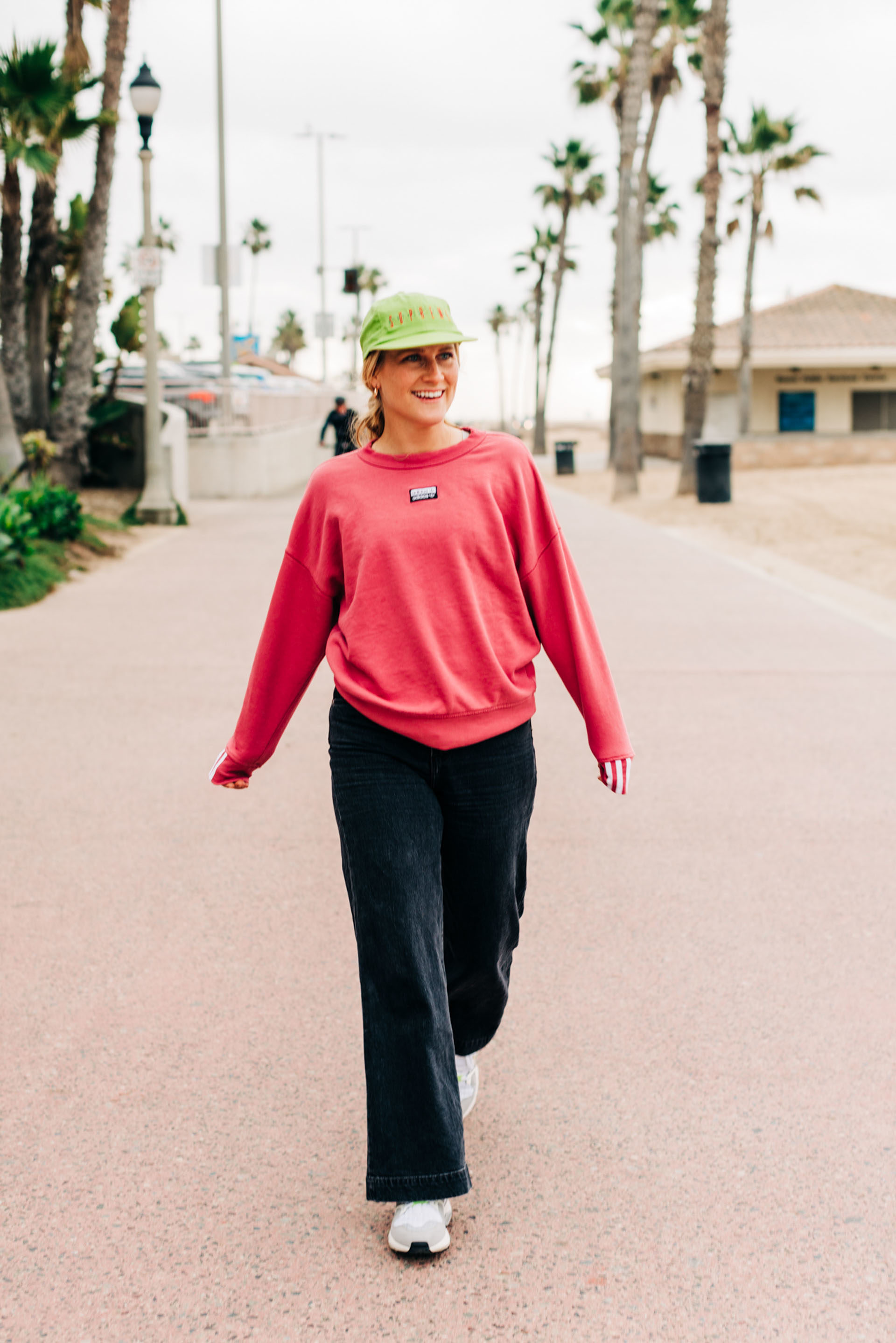 That is inspiring. You always had the mindset, ever since you were young that you were going to be a professional soccer player, even at a time when the path for women to have a professional career was not well established? 
The thing is growing up I never really saw gender as that big of a deal. I thought, "my brother's gonna play professionally and obviously I'm going to play professionally too. And I'm going to be better than him." This was always my mentality. I always told myself, "I'm going to be better than him." He always like inspired and pushed me to want to be more.
Throughout the course of my childhood, you can ask anybody that I grew up with, what I'm known for is soccer. Like everything that I do, my whole being was soccer.  At recess, I'd be playing soccer with the boys every single day. People would write down what they wanted to be when they get older. Every single time I would write, "professional soccer player." I attribute that to me seeing guys doing it and I'm like, "this is the thing that I'm going to do." I never saw it as, "This is the guy's thing."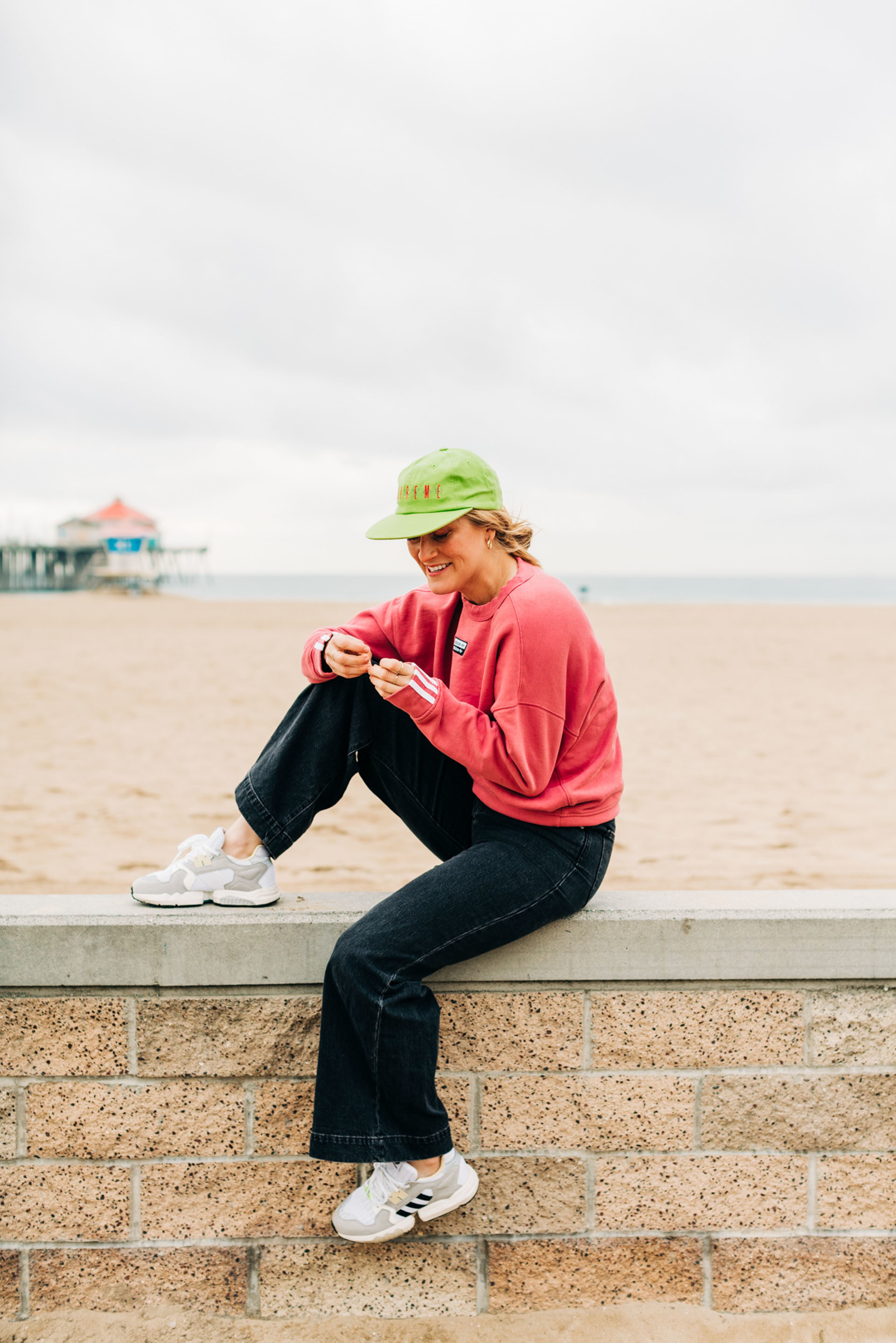 Were you aware of the women's game outside of the United States when you were growing up?
I had no idea the world that it would open me up to after college. I obviously saw someone like Mia Hamm and that was really exciting—her being super successful and that was cool. But I don't think I ever really like idolized any players like in, in the sense that put normal people do. I feel like I always just played for the pure enjoyment of playing. When I became a pro I was like, "I can literally travel the world. I can see the coolest teams in the world." The coolest clubs with the most historical backgrounds and be a part of that. For me when I became a professional that was a really big pull for me.
That's amazing. You really are an inspiration to kids, girls, and boys, that want to follow their dreams. Soccer more than any other sport can take you all over the world. 
Let's switch focus and talk about things off the pitch. How would describe your style?
I'm obsessed with checkered Vans. I always have a pair…I definitely have always had an appreciation for vintage jerseys. I have quite a few of those. I have a Norwich one that I'm obsessed with. It's a nineties print. I then there's this 1990 England jersey that's my favorite. It's massive but I love it so much.
I have always loved the vintage vibe. I have a bunch of old t-shirts. My dad used to play beach soccer and they created this shirt called "O'briens Pub." It has him on the back with a beer in his hand and it's the coolest t-shirt I've ever seen. It's this weird pink color but I am obsessed with it.
I'm big on things that are super worn-in. I like my shoes clean but everything else really worn-in and looking really dirty. I feel like that's the vibe I give off with my style, which isn't necessarily a good thing, but I think I might love it. I love the fact that off the vibe that I might be slightly dirty. It sounds crazy, but it's true. My hair is normally pretty crazy. Nothing is that tame ever, which, is how I like it. I'm a slightly messy person, so I think it represents me appropriately.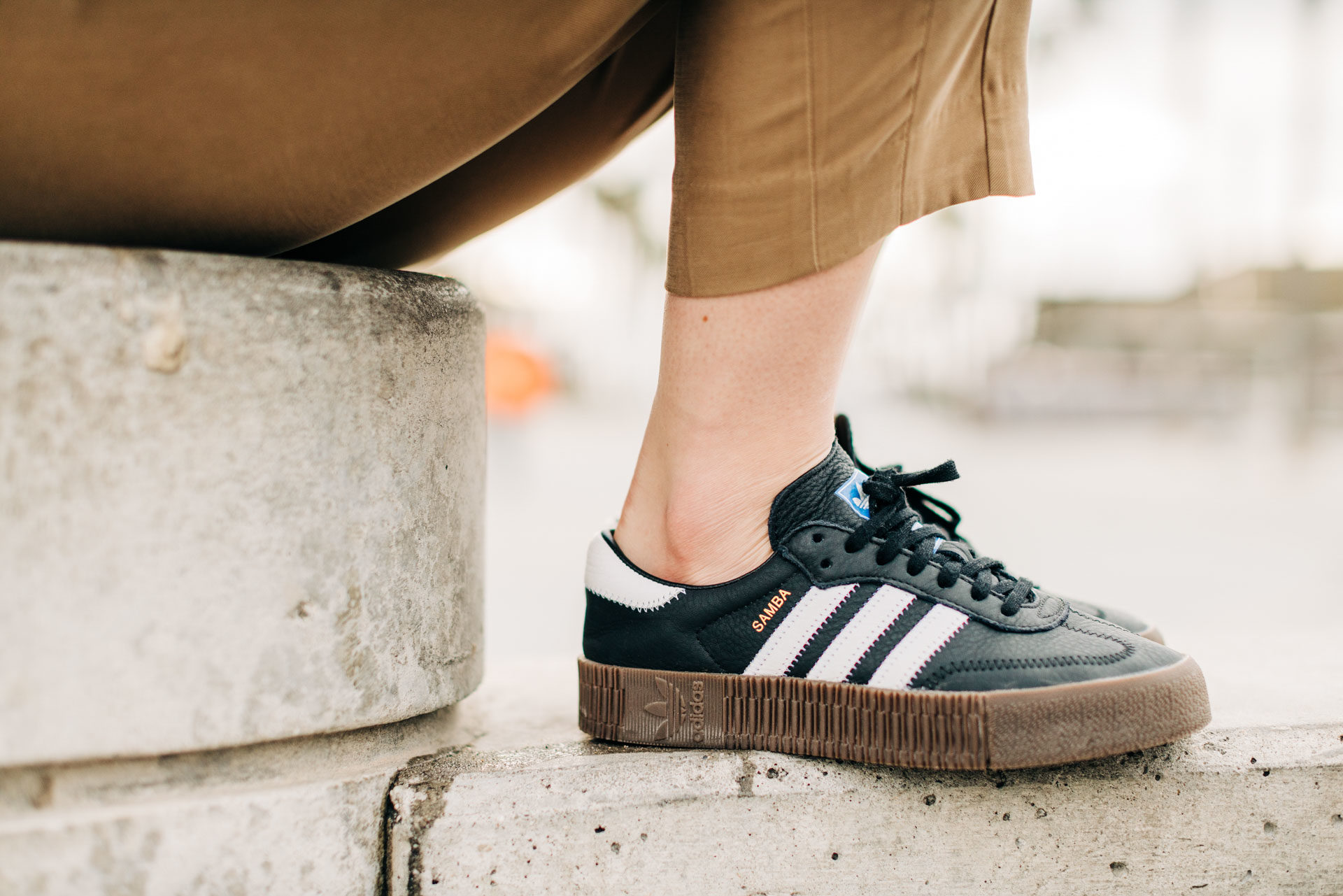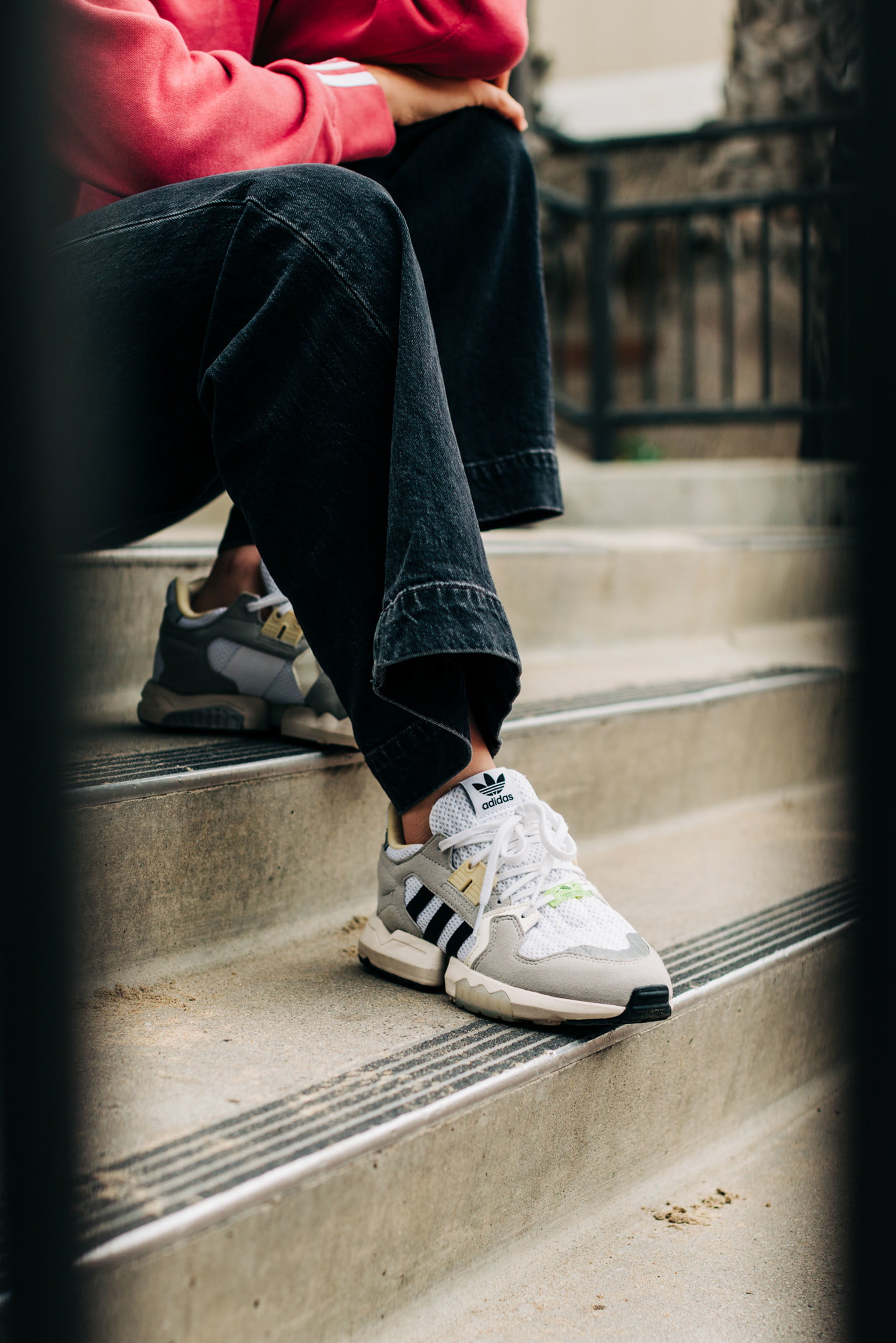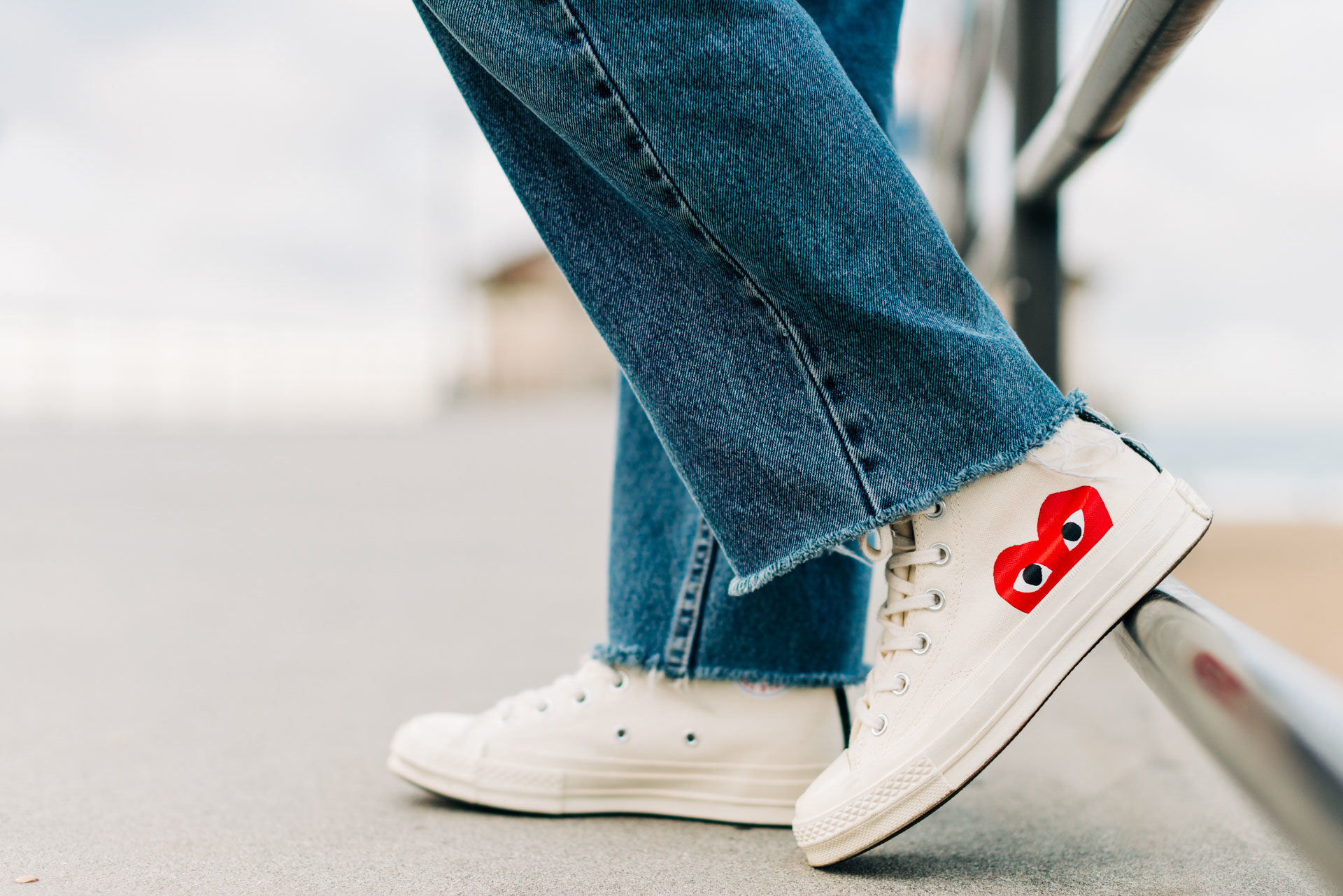 Thank you. That is a refreshing answer. One thing we try to do at KTTP is to highlight the different personalities of those in the game so thank you for keeping it real. Vans are definitely an Orange County staple. Their headquarters are in Irvine. Lace-ups or slip-ons for your checkered Vans?
Slip-ons normally, I just recently branched out and got a pair with laces. There's also one other shoe that has been a staple throughout the course of my life and it's Sambas. I like any opportunity to play pickup. I jump at it. So if I am wearing Sambas I'm chill. I'll be wearing them and I'm just prepared if anybody happens to want to play pickup.
I love it. You are ready for soccer 24/7. On the rare occasion you are not playing footy what do you like to do?
I definitely love being outdoors. I love being at the beach. Anything beach-related, honestly. I would go surfing all the time with my friends. For the record, I'm not that good but I love being out there so much. I used to longboard quite a bit. I love slack-lining, that's another thing I really enjoy. Yoga is another thing. All beachy, hippie, chill things.
The women's game is definitely growing here in The States and abroad. The on-field product is obviously one thing that helps it to grow but also learning about the individual stories of the women involved in the game will help people connect with the game even more.
So each and every individual person has their own story to tell. And I think that's so beautiful. I highly value every interaction that I have when it comes to my experiences with this game because nobody's path is the same. You may see a little bit of overlap, but it is actually incredible.
Style-wise, too. Every single person's style is so different and has a story to tell. I feel like each and every individual that you see and how they present themselves and even their sneakers show an incredible story they have to tell. There are so many people out there that deserve this type of spotlight and to share what they've learned and grasped from the game.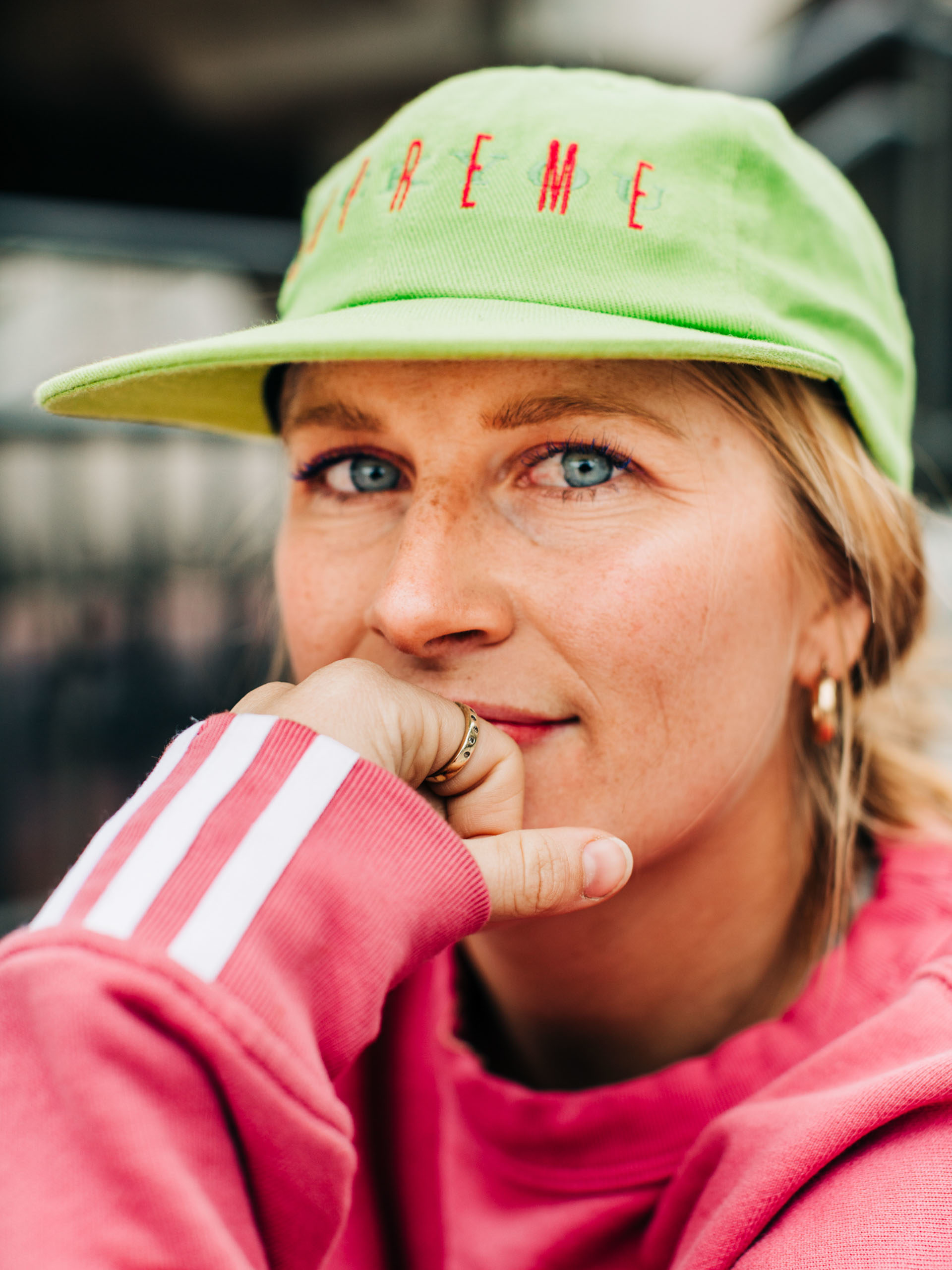 We agree. That's one of the things we are trying to do. There are so many stories that should be told both on the women's and men's side, especially in the US. The more we tell and share these stories the more young people are going to connect and see their reflections in these stories and think, "maybe I can do that, too."
One kid might read a story about me and think, "that resonates with me." This is my story and I'm not her. She has a whole different story to tell but maybe she'll see something I've said and think, "She went through this struggle and she made it through so I can make it through and continue on with my story."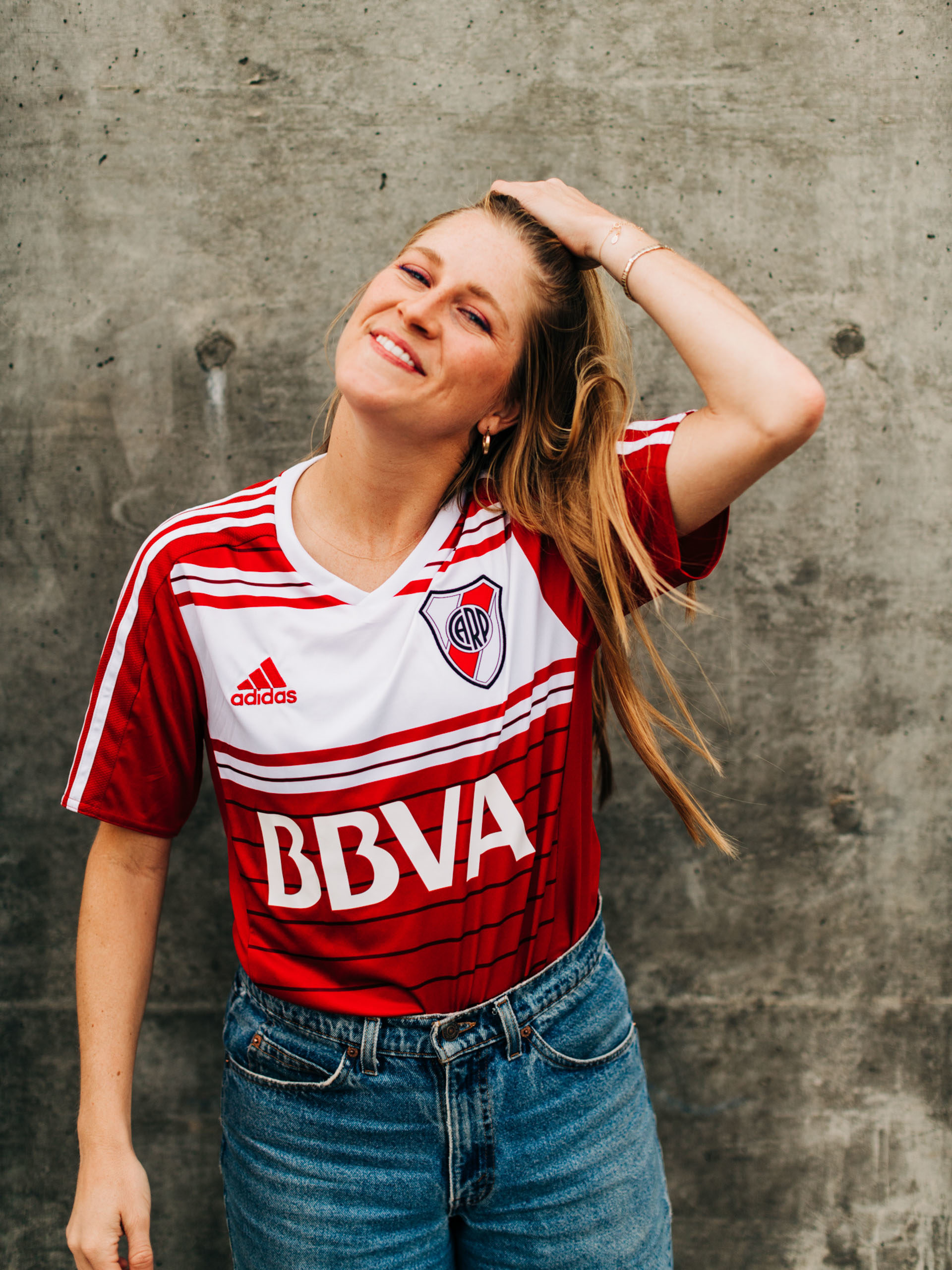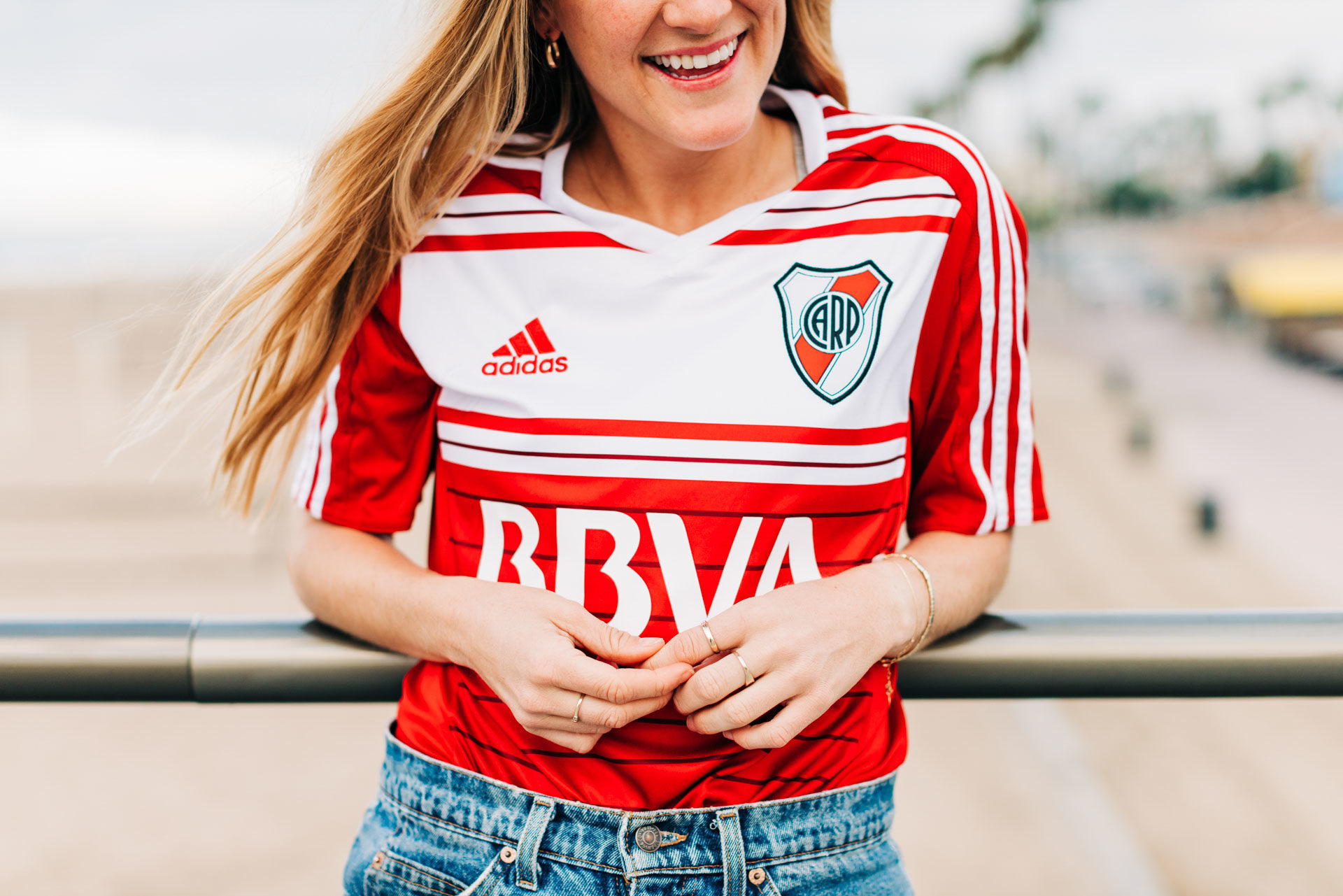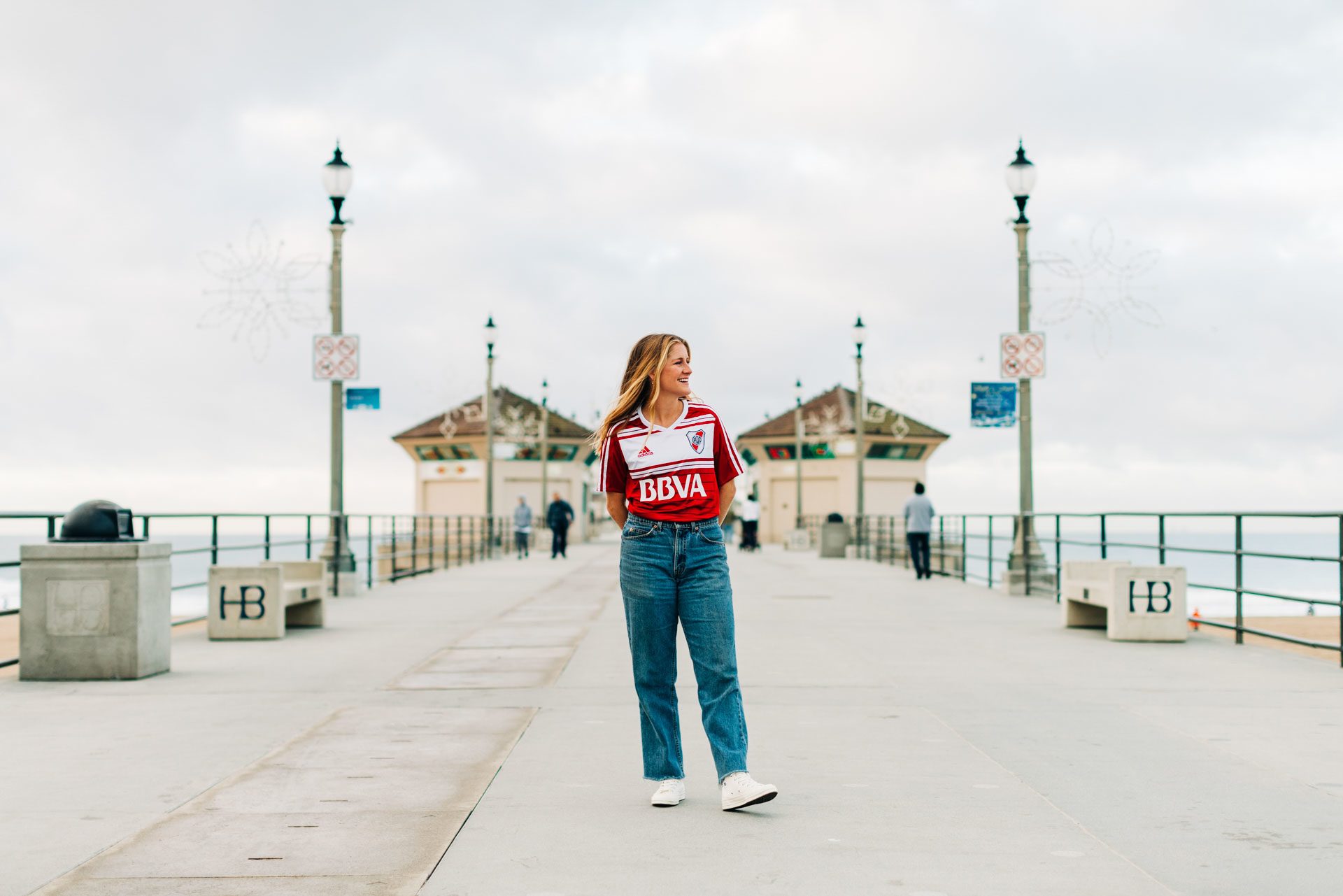 Now your story has taken you to Buenos Aires, Argentina and to one of the most storied clubs in all of football, River Plate.
It is so crazy, it was actually insane to be here. Yeah I'm in the preseason and we have a tournament coming up and we actually play Boca, so it's a big deal. We got smashed by them 5-0 last time but I actually sat in a bombanero and watched from a box. I actually get to play and hopefully we can get something good going and get some goals this time around.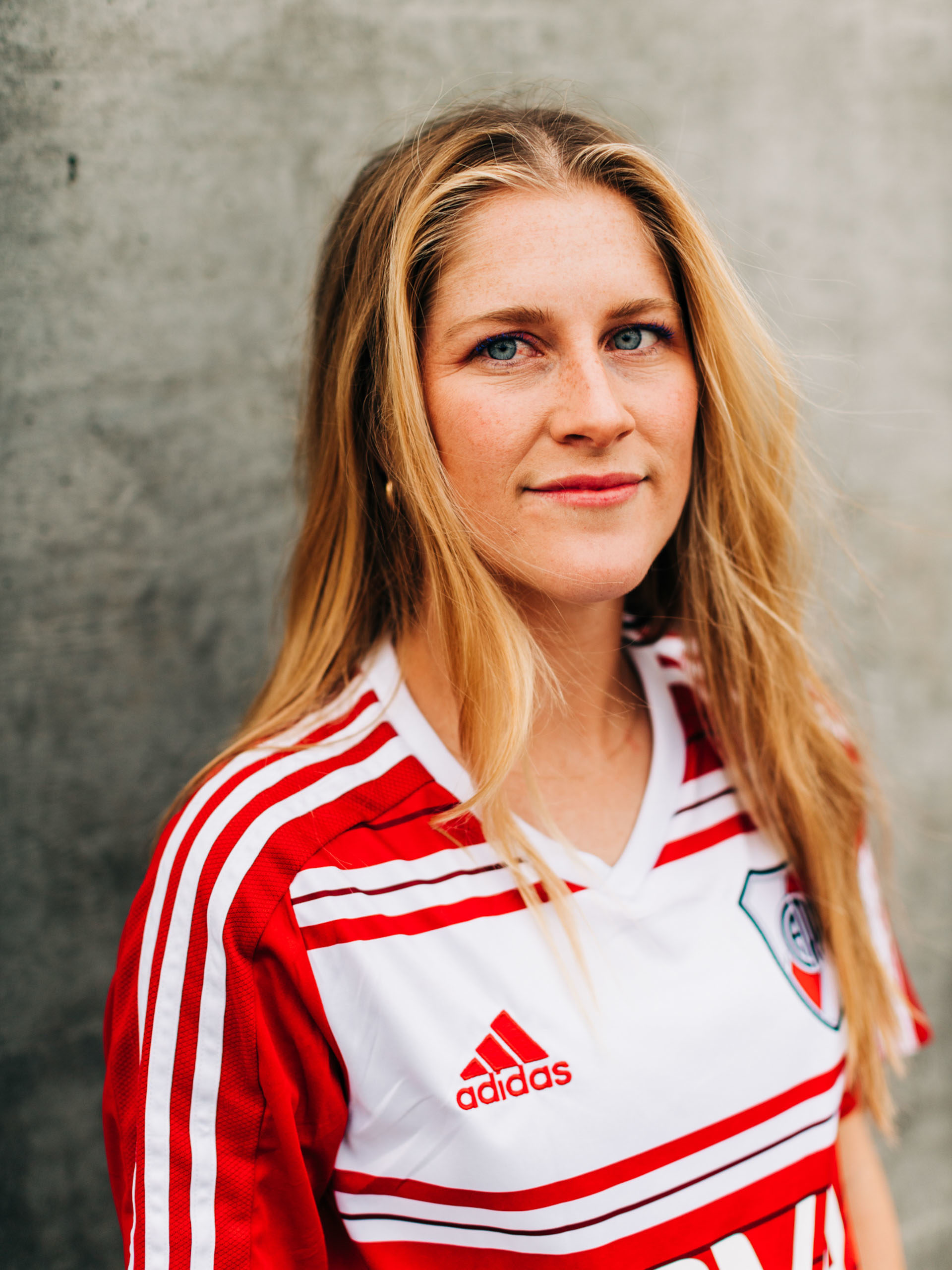 Photos Cred: @Bybrando