FOOTBALL CONNECTS DOTS: A WOMEN'S WORLD CUP STORY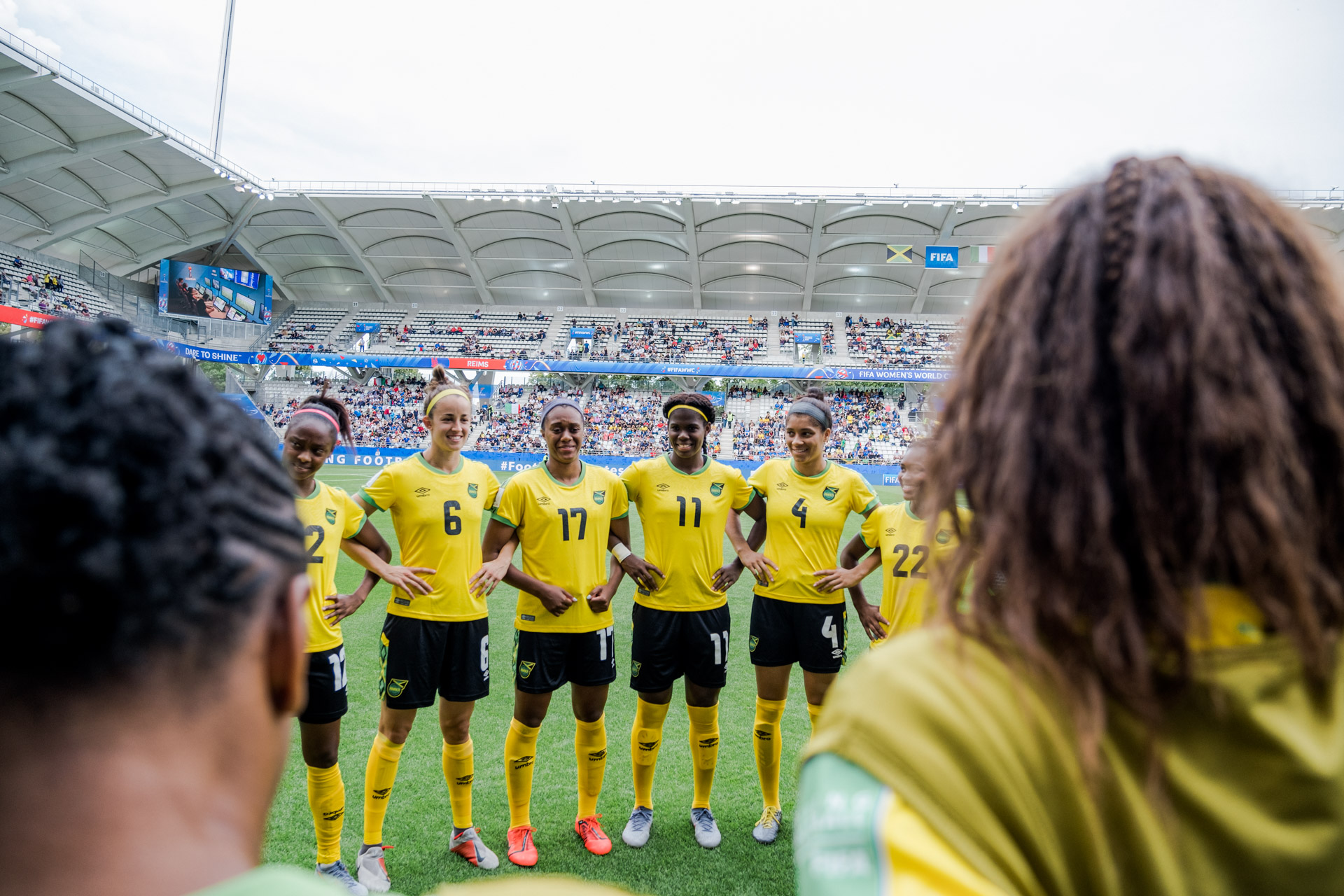 This summer I was getting prepared to shoot the Women's World Cup in France and a very unexpected thing happened. The type of thing that can only happen when you have a Grandmother that has lived through three generations. A few weeks before I was set to get on the plane to France, I was having a conversation with my mom and she tells me that my grandmother mentioned that she thinks we have cousins that play on the Jamaican Women's National Team. I have to be honest, I took the news that we may have family that plays on the team with a grain of salt. Not saying I didn't believe my grandmother, but I needed more proof.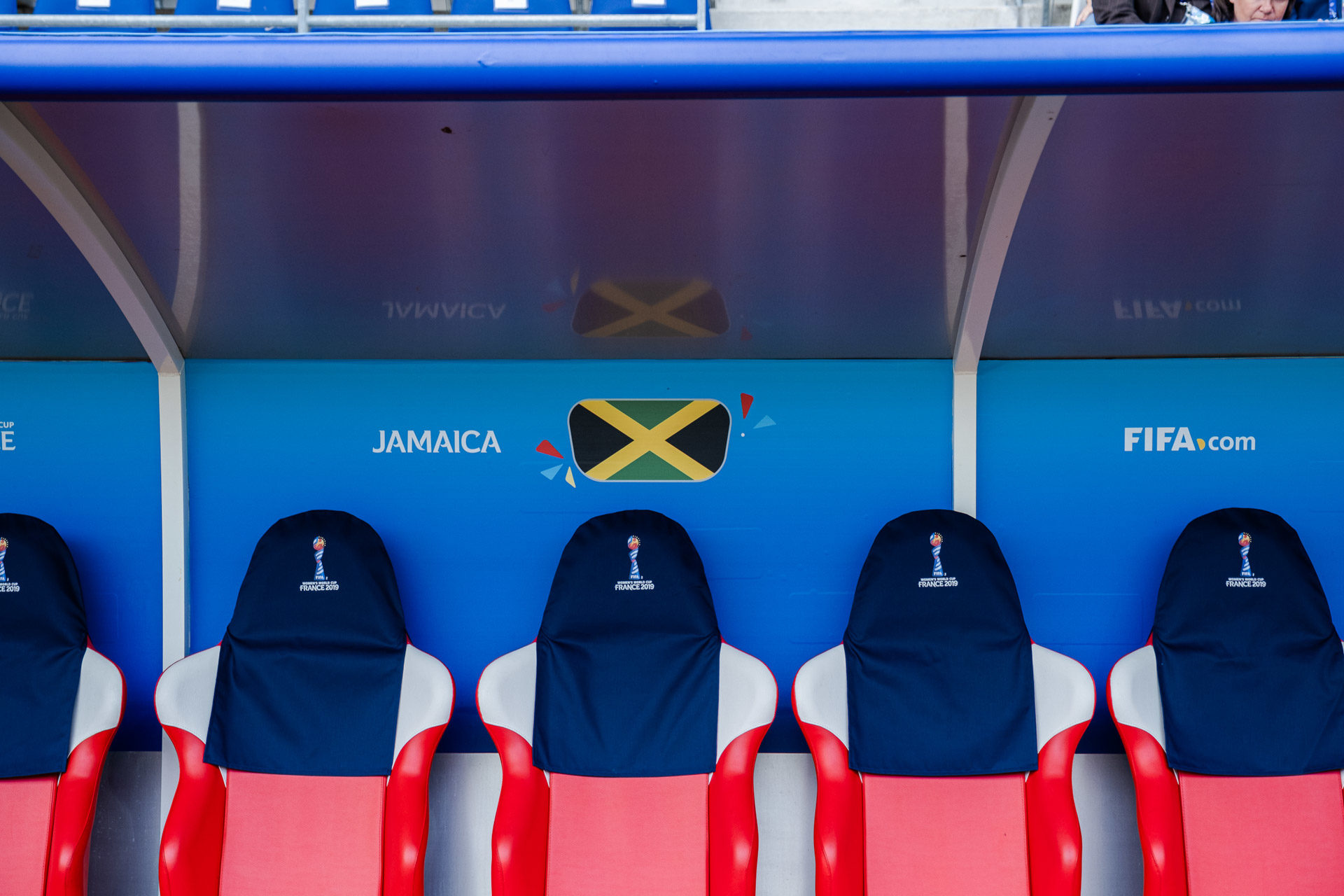 A week or so goes by, and then I come across an article that ESPN put out that sparked my curiosity about this potential family that I have that may play for the team. The article shared the story of how Cedella Marley helped save the Jamaican women's program and helped them get to the World Cup. After reading the article I immediately text my mom to find out the last name of the girls that my Grandmother was talking about. After a few texts back and forth, a conversation with my Grandmother and a few google searches it turns out she was right, well at least she was right about the last name of these sister's that played on the team. 
The family connection was still yet to be locked in, but just a few days before I left for France, I get a call from a distant cousin, who now, thanks to my grandmother connecting us became not so distant a cousin. We talk for about an hour, I learned that she was born in the UK, and moved to the Northeast United States and built a life with her husband (who is from Jamaica) and raised two daughters who grew up loving and playing the sport of soccer. I learned that her oldest daughter just finished playing at Boston College and recently signed with Roma women's club. I learned that her younger daughter is going into her senior year at Rutgers.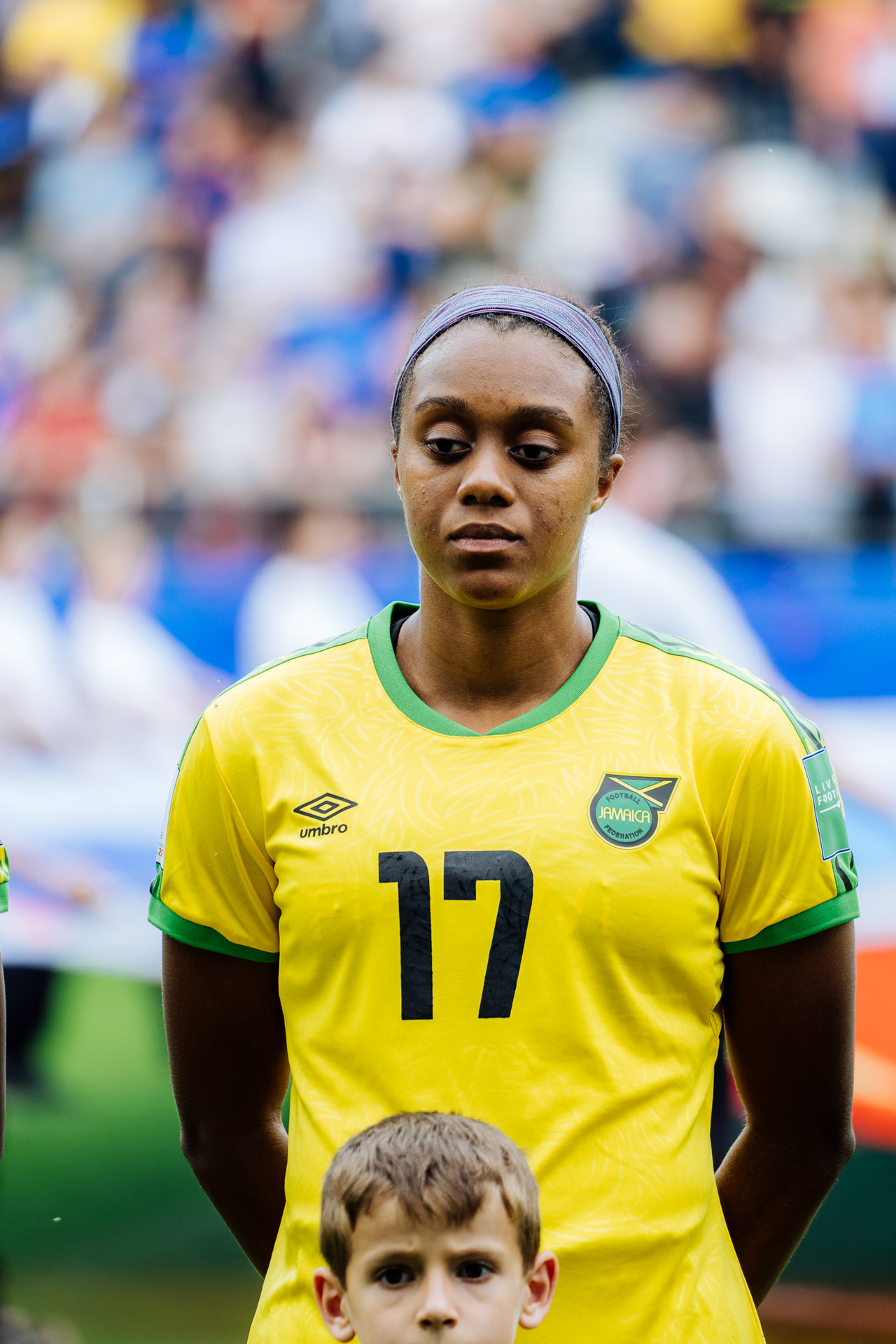 Allyson Swaby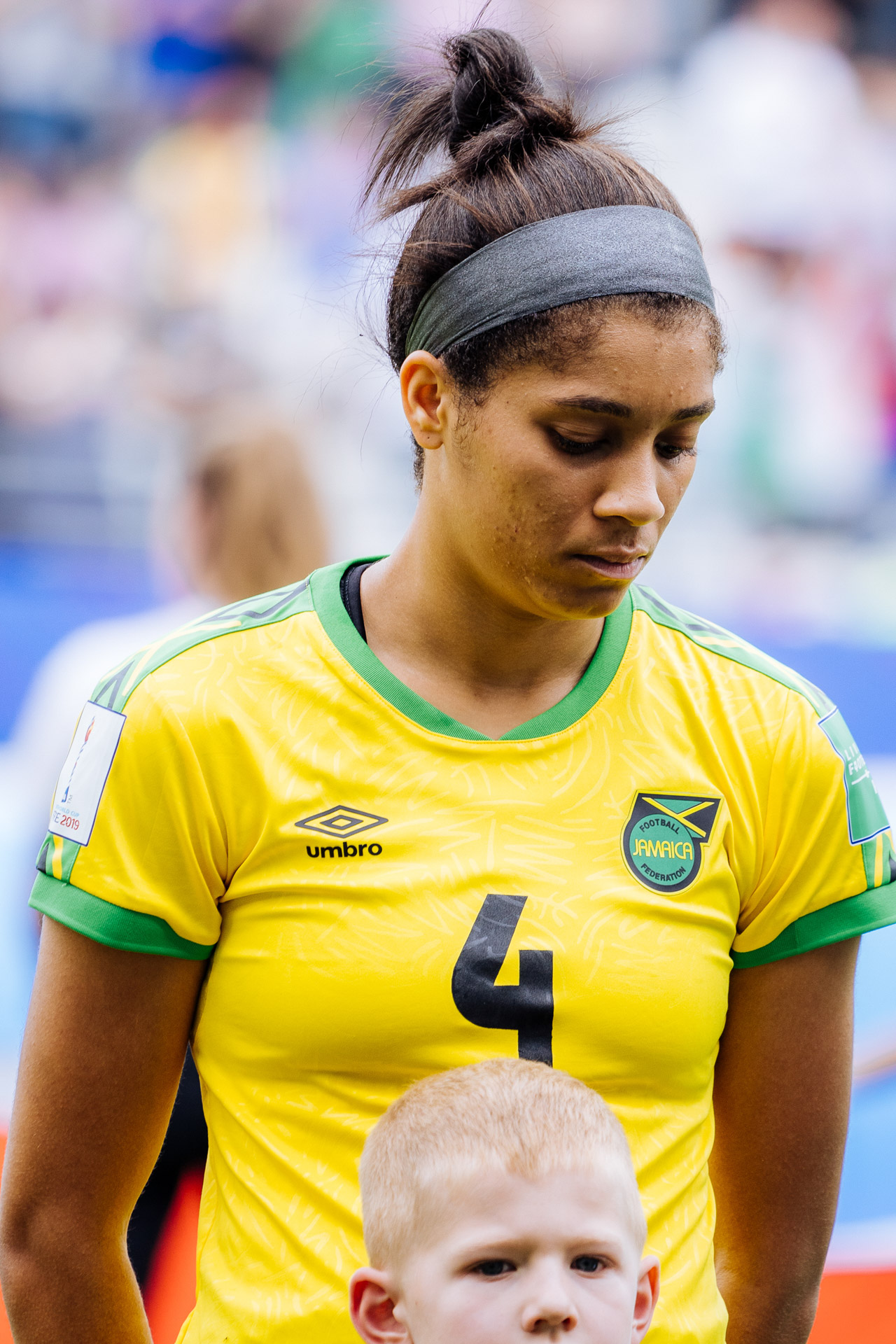 Chantelle Swaby
I learned a little about the struggles the team had leading up to the cup. I learned from first-hand sources about the shortcomings of the Jamaican federation and their allocation of resources to the women's program that was written about in the ESPN article about Cedella Marley helping the team. After the conversation, we were not sure of the exact connection between my Grandmother and her parents but what was important is that we knew we were family. We set a plan to try and meet somewhere in France. 
Fast forward to the second group stage match, Jamaica against Italy in Reims, France. The most random place for almost 4 generations of a family line that started on the tiny Island of Jamaica to finally connect. I met my cousin Diane Swaby at the train station in Reims and we had lunch before heading to the match. We both learned more about each other and our families who, although somewhat strangers, were connected by parents and grandparents that have been blessed with so many years on this earth. 
That evening I was there on the sideline and shot the match between Jamaica and Italy. I felt like it was an opportunity to give something to the family that even then I had yet to meet. I made it a point to find the Swaby family in the stands along with their friends who made the trip from the Northeast to France and get pictures of the whole group. From the warmups to the walk out of the tunnel to the National anthem to the final kick to greeting friends and family after the match, I was on a mission to capture every moment so that I could share not only with family but with the team as a whole. Their journey to the cup was not all glitz and glam like other countries. Despite a lack of support, marketing, sponsorship, and planning the women on that team made it to play at the biggest stage. I wanted to make sure I did that justice.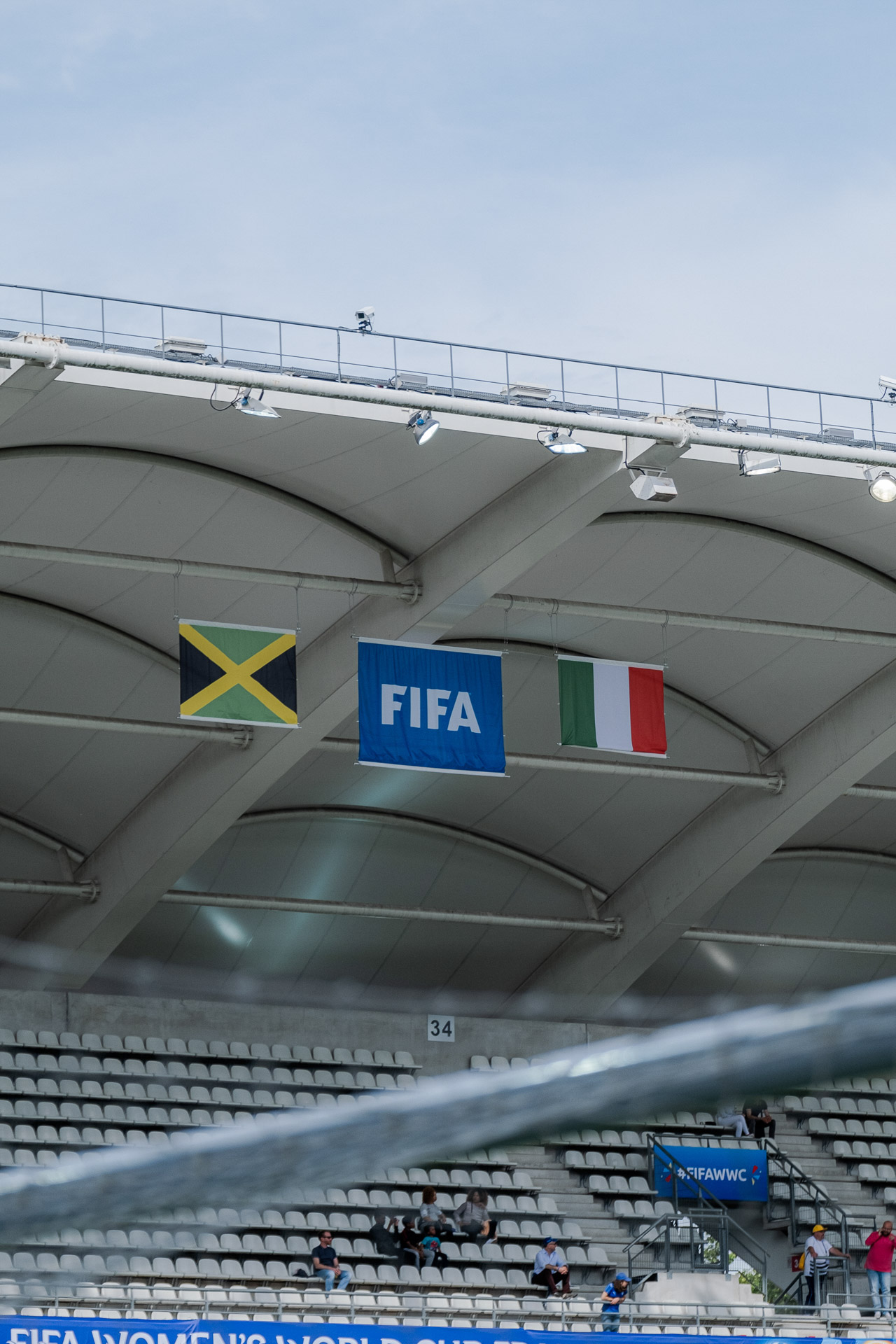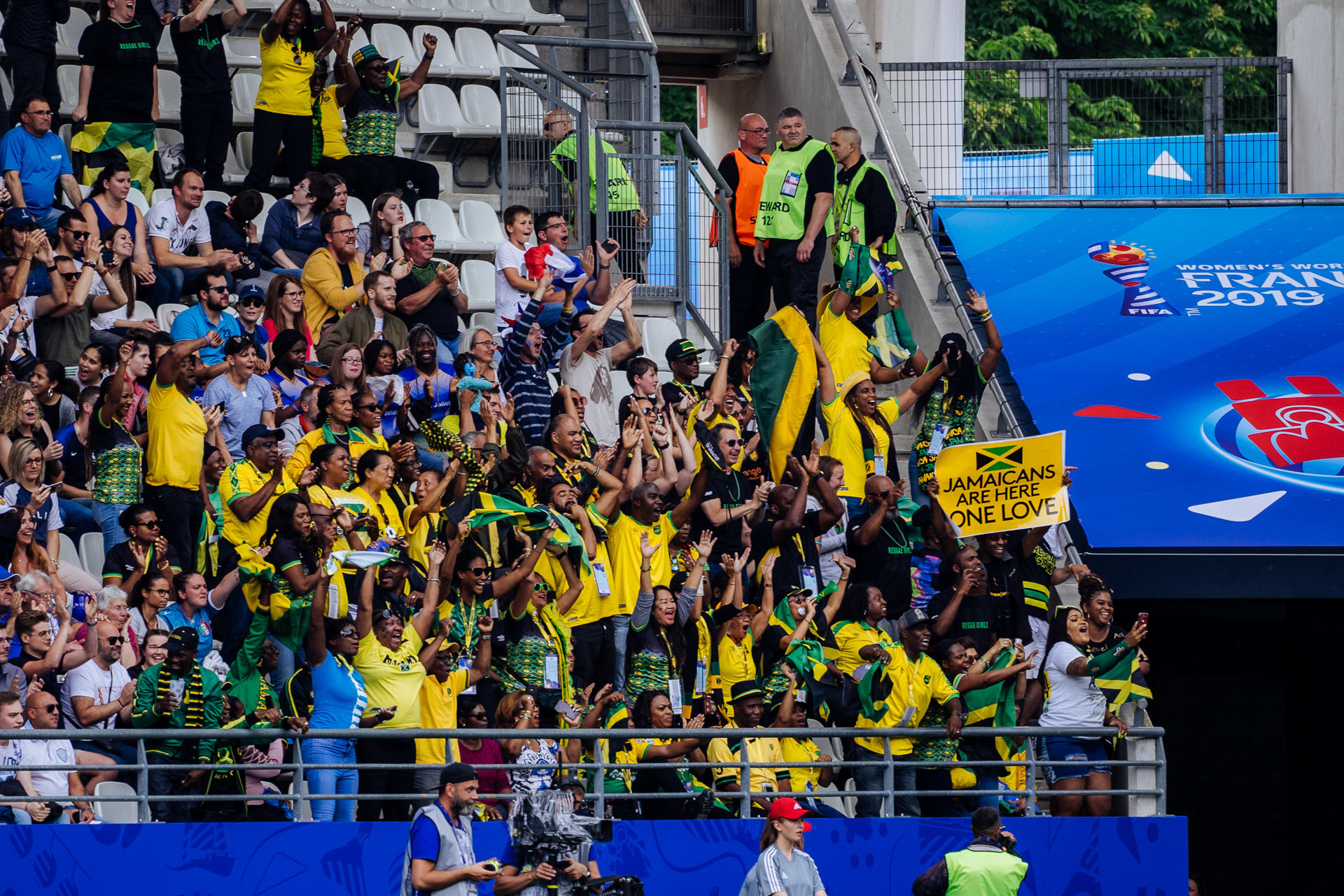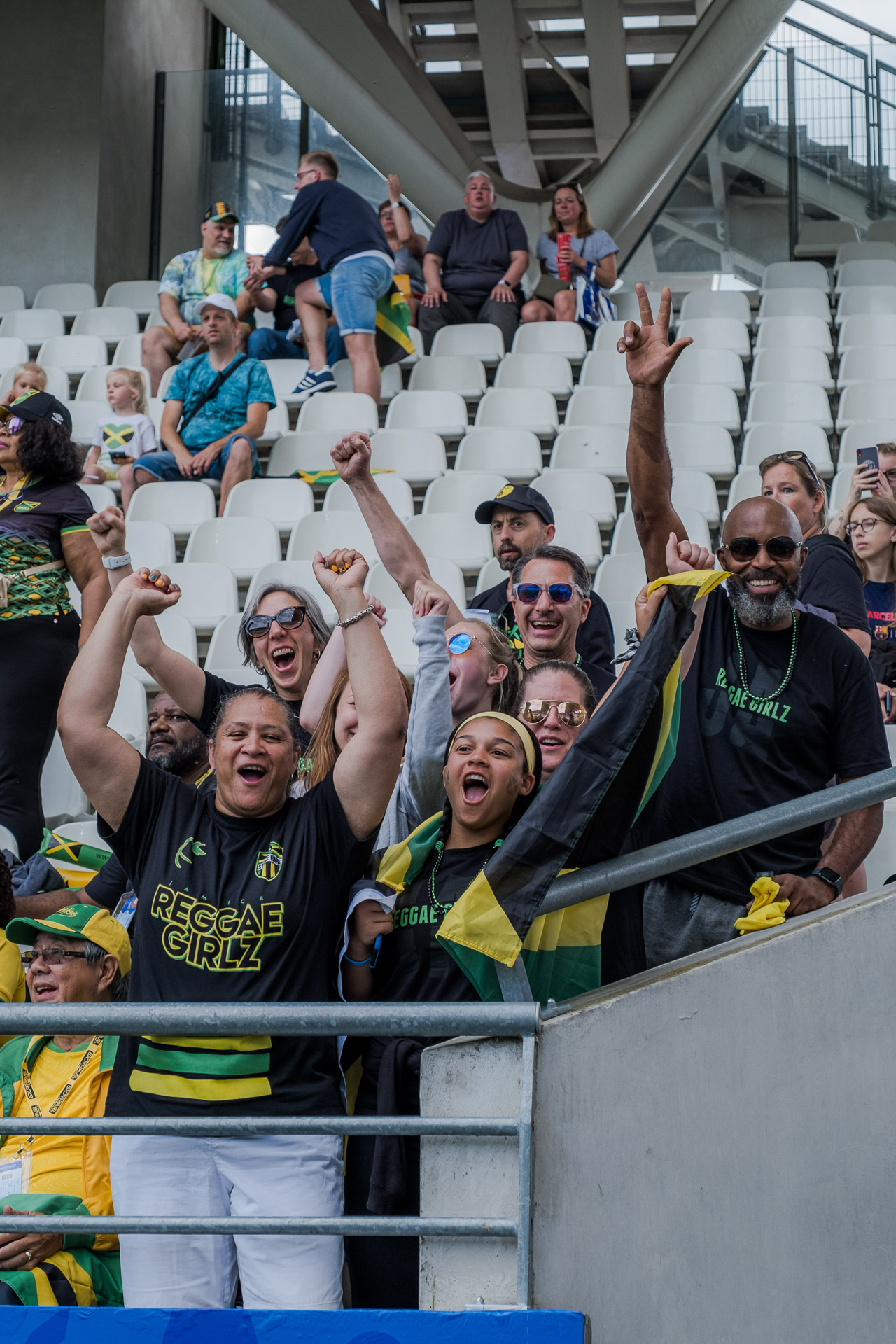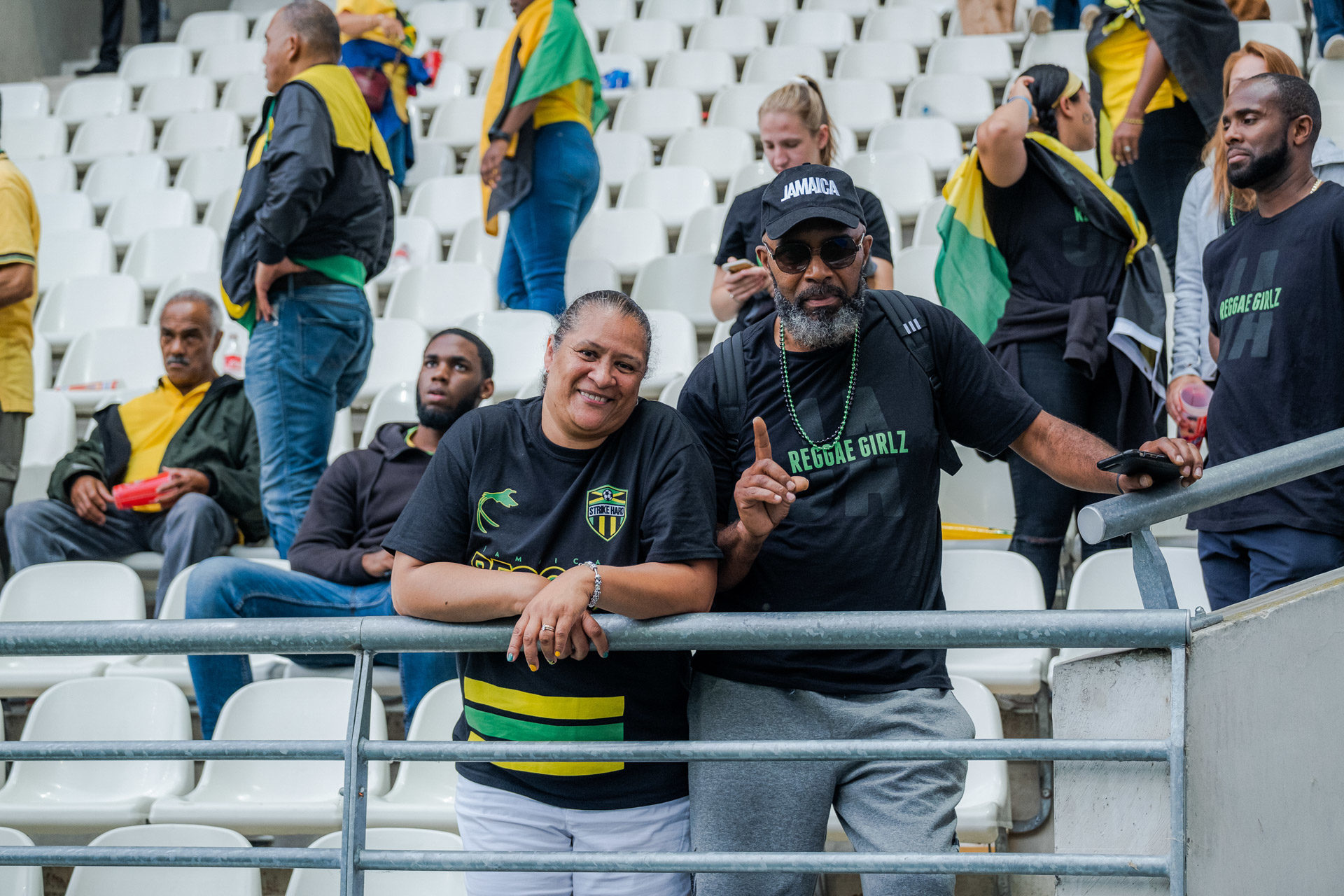 I actually didn't get to meet my cousin's till about 3 days later, in Grenoble, a day before they played their last group match versus Australia. We met in a small pizza shop in the city center. It was funny because I felt like I was the old relative that your parents would force you to say, "hi" to at the family gatherings when you were little. I'd like to think I am a bit cooler than one of those creepy uncles, hopefully. Either way, Chantelle and Allyson Swaby have a fan for life. Chantelle is back with the National Team right now at the Pan American games and Allyson is back in Italy getting ready for the Roma women's season. Football has been in my life since I can remember and to this day it never ceases to amaze me. It has the power to bring joy, pain, cross borders, end wars, or maybe start them. It is universal. It has a language that is understood all over the world and it connects dots, even dots that you never knew existed. 
Check out the rest of my favorite photos from the match vs Italy below and be sure to follow both Chantelle and Allyson Swaby @chantelleswaby and @allysonswaby10 as they continue to do their thing on the pitch for both club/school and country and the rest of the "Reggea Girlz."