SNEAKERS W/ IVES: LUIS ROBLES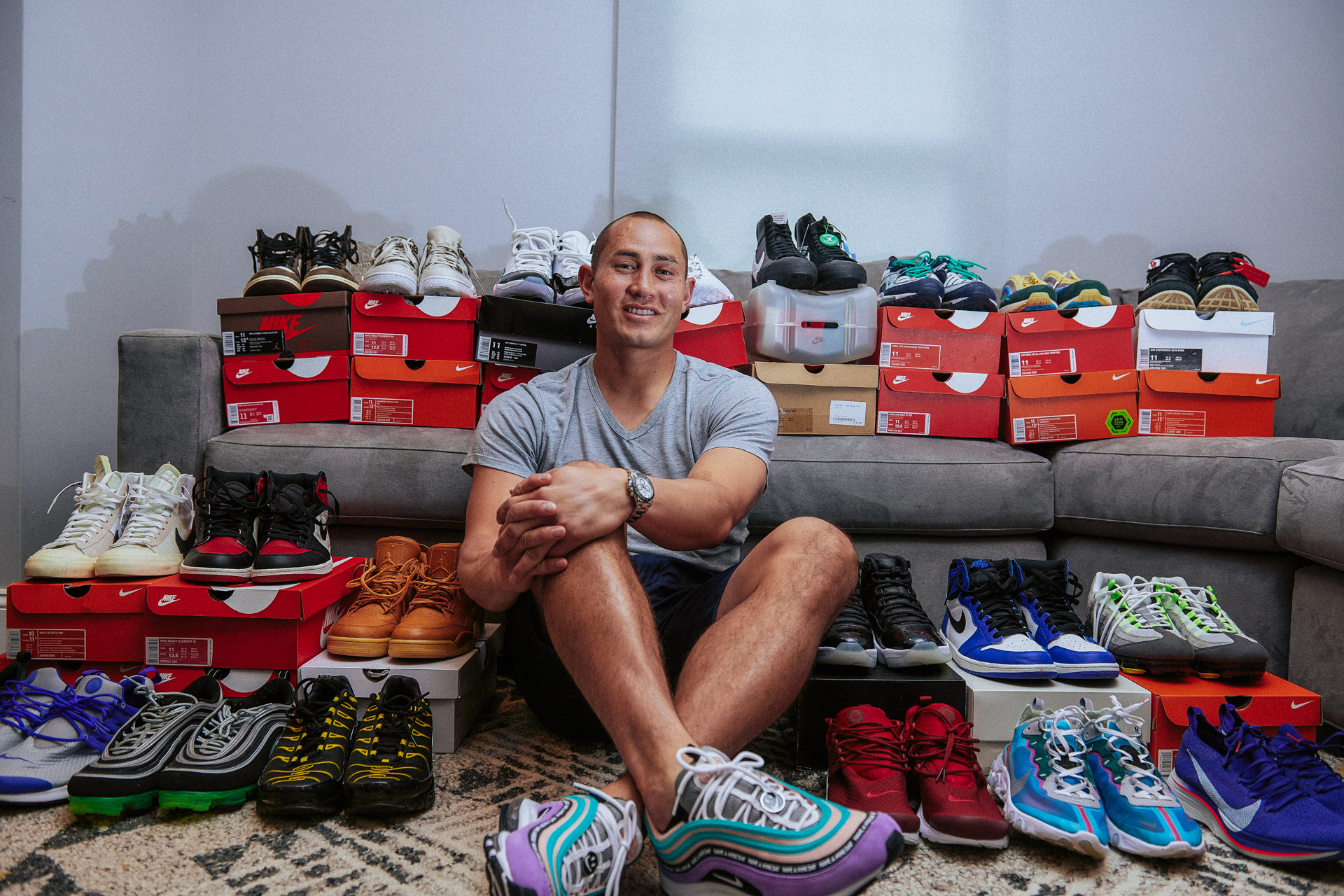 When Luis Robles was a kid living in Germany as a military brat, his father made him a deal. The Robles family was getting ready to move back to the United States, which wasn't going to be an easy transition for the children in the family, but Luis's father promised his son two things to help ease the grief of the move. He promised him a pony, and a pair of Air Jordans.
"I was more interested in the pony. I never got the pony, but I got the Jordan 4s. From then on that started my obsession with Nike."
Robles never did get the pony, but what he wound up getting along with a pair of Jordan Bred 4s was the planting of a seed that would eventually bloom into his love affair with sneakers, and with Nikes in particular.
More than 20 years later, Robles is a standout goalkeeper for the New York Red Bulls, and he is also a full-blown sneakerhead who can always be counted on to be sporting a fresh pair of kicks at Red Bull Arena. He counts the Jordan 1 Retro Travis Scotts, Wotherspoon Air Max, and Off-White Grim Reapers among the top pairs in his collection, a collection that never stops growing.
Robles's fascination with sneakers blossomed as he established himself as a top young goalkeeper in the American soccer youth ranks.
"One of the coolest moments for me was when I was 14, about to be a freshman in high school, and I get this big box and that was my invite to the U-14 national team selection program. For me, the national team was the highest level, but more importantly the national team wears Nike."
As fate would have it, Robles went on to play college soccer at the University of Portland, which put him near Nike's global headquarters, where he eventually secured an internship that helped him build his first real collection of sneakers.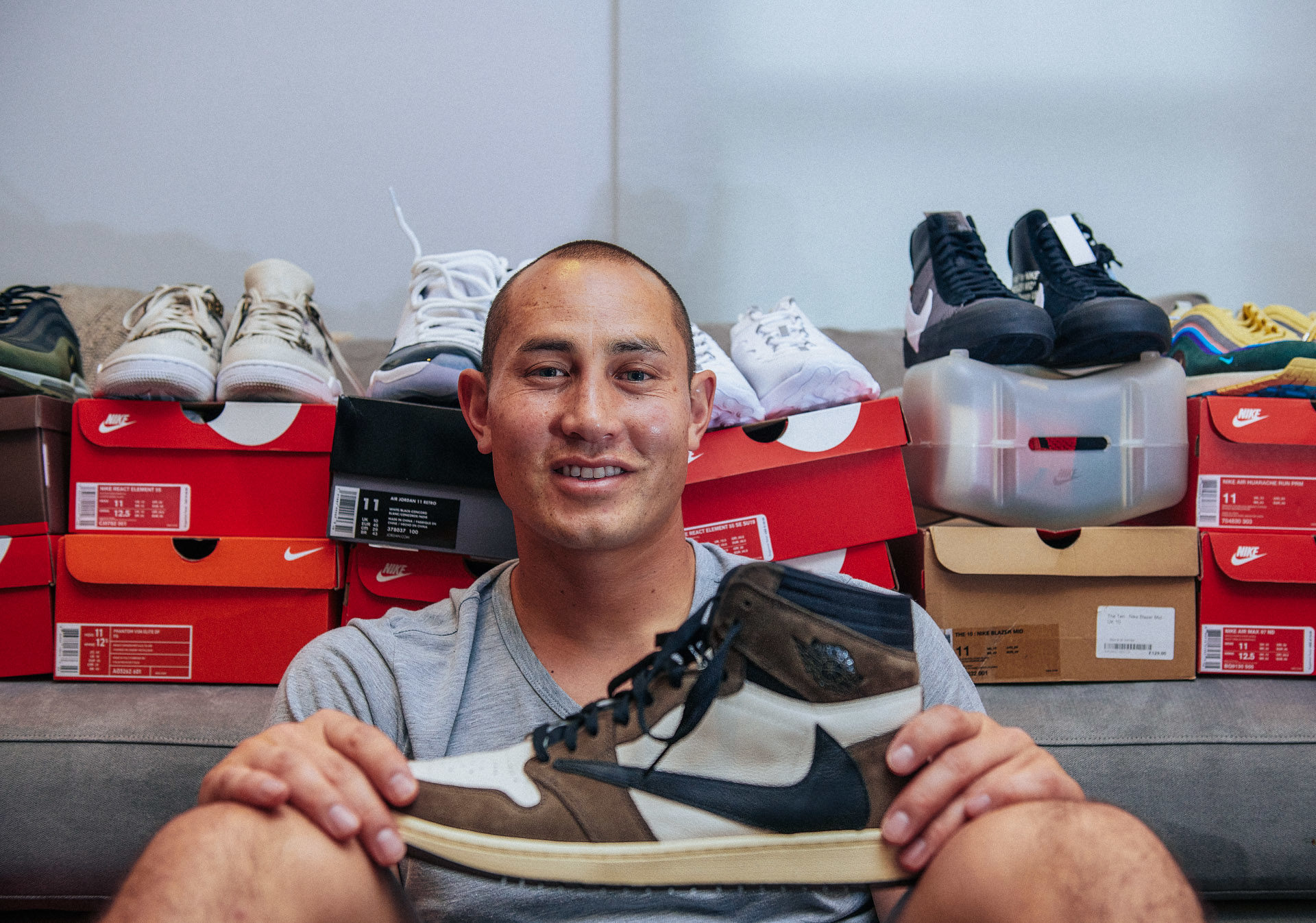 "We lived in a row house and I had this huge walk-in closet, and people would just walk by and check out the collection. I didn't have the exclusives, but it was still a pretty good collection."
Robles enjoyed his time interning at Nike, a stint that included being mentored briefly by current Jordan Brand vice president Howard White, and if he hadn't taken the path that eventually led him to a long and distinguished pro career as a goalkeeper, he could have wound up a long-time Nike employee.
Robles left Nike to pursue his soccer-playing dream in Germany, but not before signing an endorsement deal with Nike that he has maintained to this day. The deal came with an open invitation to work for Nike if his playing career didn't work out.
Robles playing career has worked out impressively. After a slow start in Europe that led him back to the United States, Robles eventually settled with the Red Bulls and has been their starting goalkeeper since 2012, setting records and earning accolades as one of the best goalkeepers in MLS.
.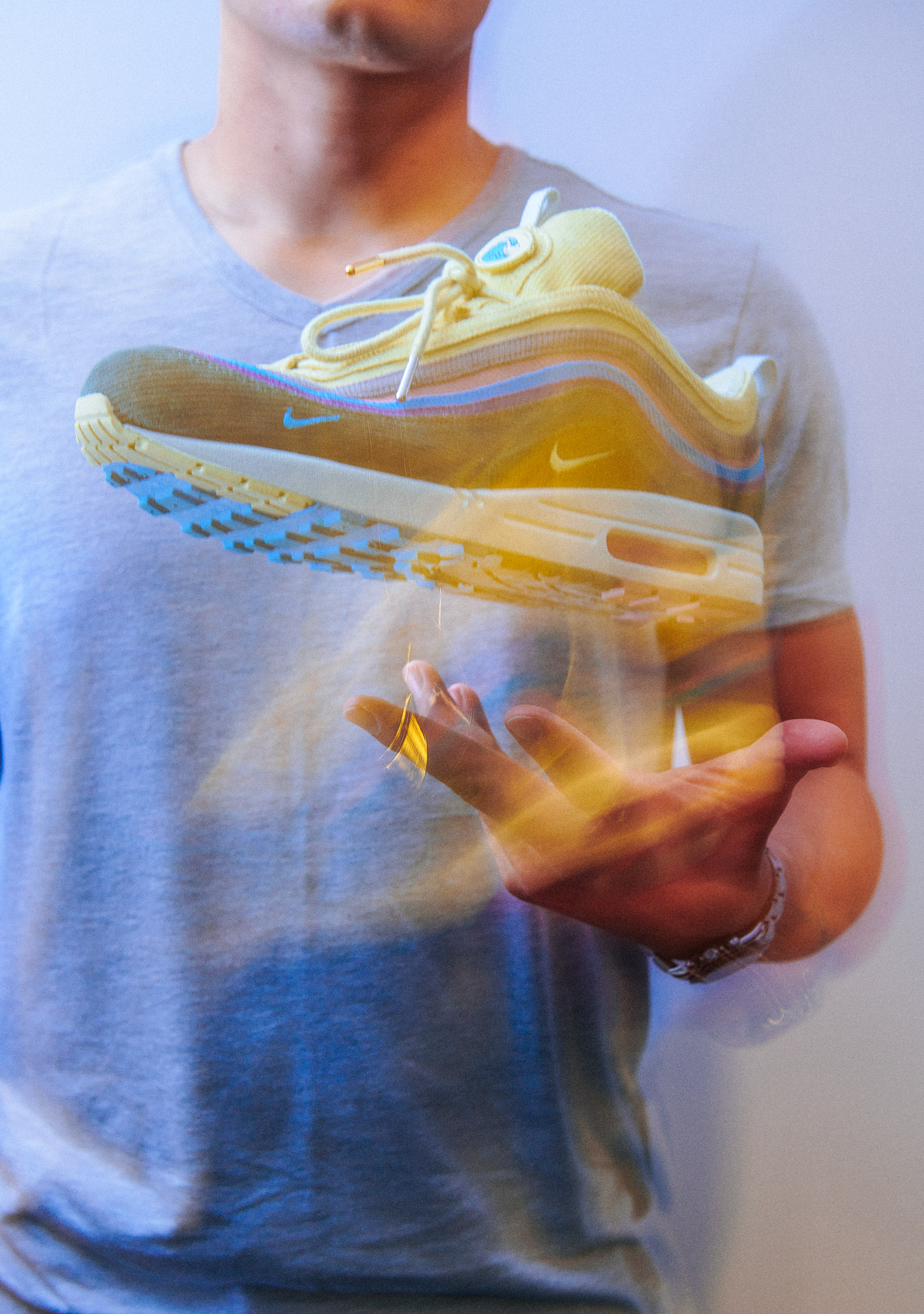 The 35-year-old is married with three young children now, but fatherhood hasn't slowed down his shoe collecting, which has continued to thrive since he set up shop in the New York area.
"What's transpired since my time in New York, since there's more of a sneaker culture here on the forefront of what's going on style-wise, I've started to collect more and more."
Though being a Nike athlete does help him secure some sneakers, Robles often finds himself doing many of the things your average sneakerhead does to secure a prized pair, whether it's tapping into connections, or even trying his luck on the SNKRS App.
"The really cool shoe right now is the React Elements. I'll wear those for a couple of months and then I just give them to friends. Whichever of my friends wear a size 11 benefit because they can come in any time and walk away with shoes that are gently worn.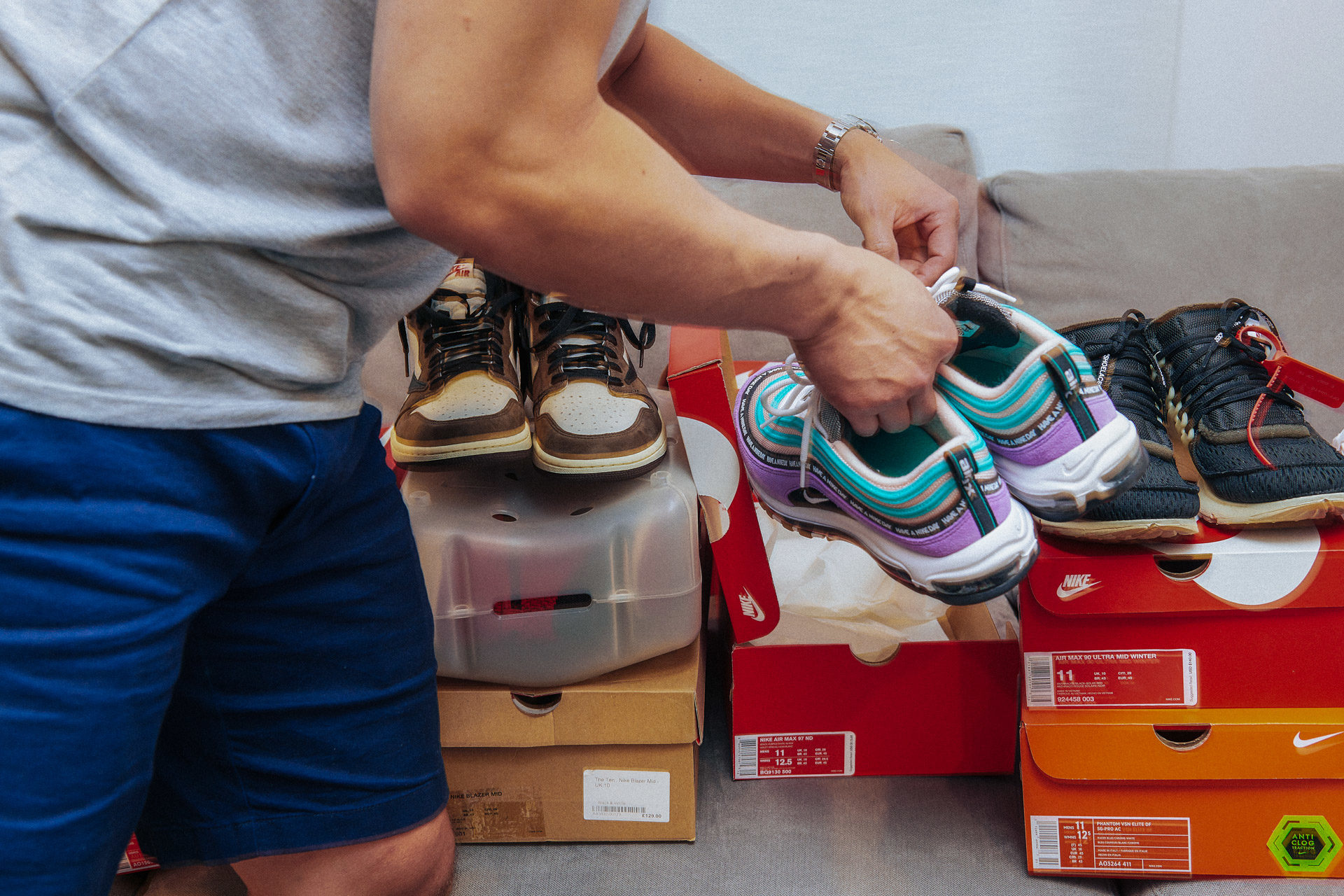 "The ones that I keep are the Jordan 1s, because those are the ones I like the most. Air Max 1s are ones I like the most. Off-Whites I have like three, but for me the go-to's, and if you ever see me on TV doing an interview, I'm wearing Jordan 1s because those are just my favorite. They're such a great style shoe."
Robles considers the Royal Jordan 1 his favorite pair of sneakers, but when it comes to the Grail he would consider his dream pair, Robles points to the original Off-White Jordan 1. Robles has a few pair of Off Whites, but the red and black Jordan 1s, easily the most coveted pair in the Off White collection, has continued to elude him.
"This is why the Off-Whites are such a big deal, because they're not easy to get, even for me. Easily fabricated, but not easy to get. I've been very fortunate that I have a few. They just look amazing, and they're the shoes you get the most compliments on."
Robles isn't the only one getting sneaker compliments these days. You can also find his father wearing Jordans these days, including a pair of Concords Luis gave his father that generated a fair amount of praise at Red Bull Arena when the two were spotted at a recent match. More than 20 years after receiving that first pair of Jordans from his father, and the love affair of sneakers that came with it, Robles has been able to return the favor.