FEMALE IS FOOTBALL: CARA WALLS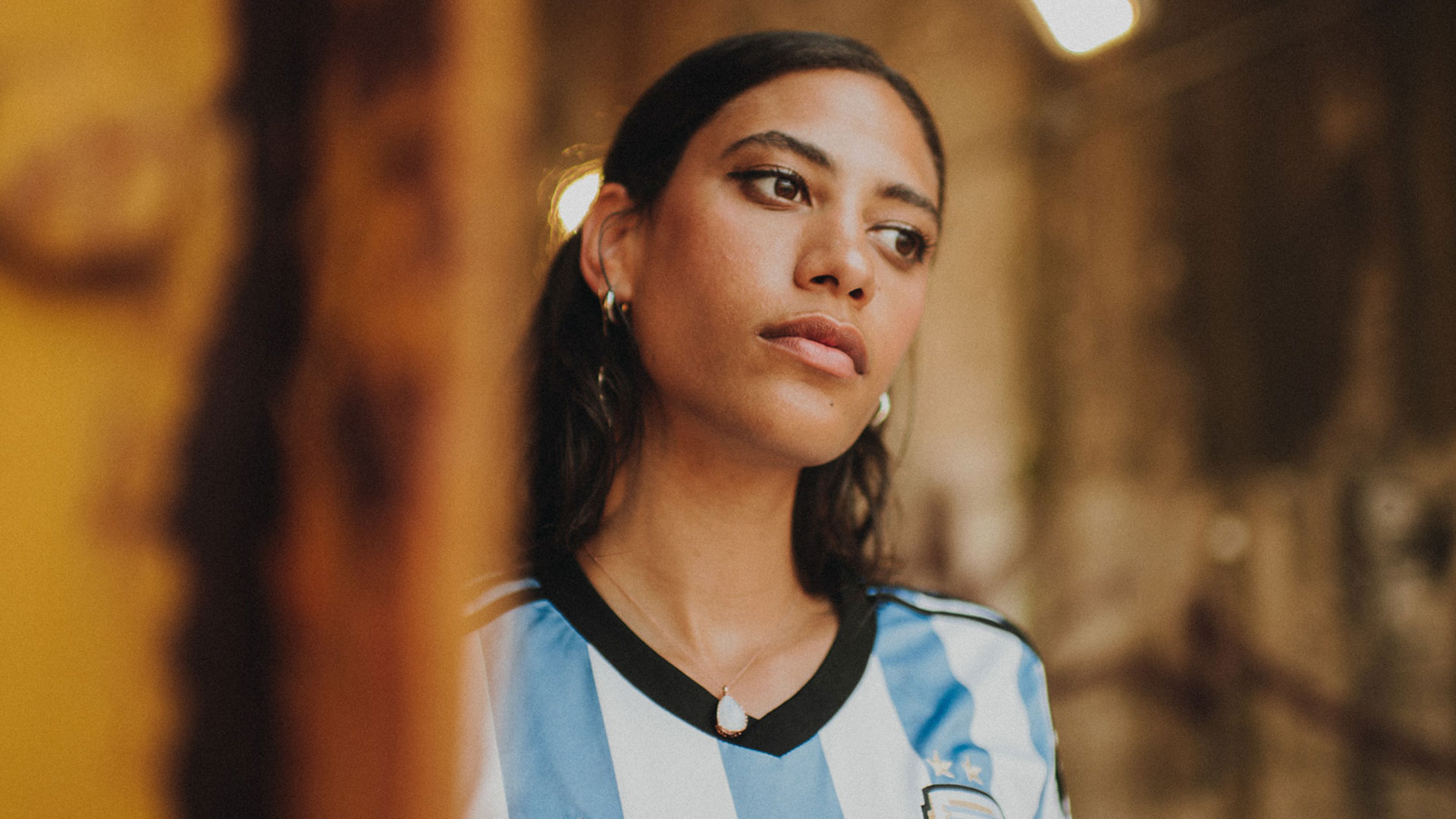 Hailing from Wauwatosa, WI, Cara Walls has repped her state at just about every level within the sport. From winning national championships at the U-18 level with her club team to representing the University of Madison, Wisconsin at the collegiate level Cara has done her state proud. We recently caught up with Cara to learn a bit more about her career, what it was like to play with players like Christen Press and about her new undertaking studying architecture and urban planning.
Follow Cara: @ckaydub
Photos: @ts_xiv
Can you tell us a bit about where you're from and your early days with the sport?
I'm from Wauwatosa, Wisconsin and I started playing soccer at an early stage. I played for FC Milwaukee, which was the only team in the area that could compete with some of the bigger clubs in the Midwest as well as teams from around the country. My final year of youth soccer we won the U-18 national championship which was really cool.
So you win the U-18 national championship and then get to play college soccer and continue repping your state. What was your collegiate experience like?
I loved the university, the people, just the culture that they created…like competing and being competitive, being a leader. I was able to be captain my junior and senior years. I won some individual awards like the offensive player of the year. It was really a blessing that soccer offered me the opportunity to go to school at Madison and to have an unforgettable experience there.
Post-college, you end up getting drafted and playing for the Chicago Red Stars. Can you tell us a little bit about that?
It was an amazing experience and one that, once again, soccer provided for me. That was beautiful for me. I wasn't playing as much as I would have liked to though. I think I started two games my first year and five games my second year (and scored two goals). My second year was an improvement but I'm playing with some of the best players in the world at this time. I'm playing behind Christen Press and with some of the greatest players in the world. So although I wasn't starting as much as I would have liked it was a great experience for me. 
In the middle of my third season there I got released and ended up signing with Saarbrucken in Germany. I loved it there. It was another example of soccer providing me with an amazing opportunity. This time to travel to a new country, meet new people and to just really grow as a person. I played a season there, traveled around Europe quite a lot and had a great time. After that season I wanted to see myself doing different things. I didn't see myself on the road and traveling for the next five years. So I decided to go to grad school and invest in another career. That's where I found myself now.
When I started to play there was hardly any women's football on television. It was not broadcasted and the Dutch Women's team at that time was not participating at the big tournaments. So I had to watch Eurosport in order to see a little bit of international women's football and that started during the Women's World Cup in 99. Especially the USA women's team stood out for me. They were playing for big crowds, winning the tournament in the end. Really special to see that on tv and to see all these great players from the different countries at that stage.
Soccer has taken you on a number of journeys and now you are on a new one. What's this career path you are undertaking?
I'm studying architecture and urban planning and I have an emphasis on landscape architecture, sustainable building with an interest in futuristic design and creating community spaces. So that's the program I'm currently in. And I'm still involved with soccer – I'm an assistant coach for the women's team.
Architecture is giving me an opportunity to try and find solutions for problems that we have created and to really try and find solutions through sustainability.
Let's transition for a minute here. We've talked about your soccer career. Your love of design and sustainability. What about any interest you have from a cultural standpoint? Is music, or sneakers or fashion anything you have particular interests in?
I love music. It's like the heartbeat of everything for me so I'm always keeping an eye for new music.  I'm definitely a hip hop and R&B person. I like fashion and sneakers although I'm not a hardcore sneakerhead. I do like cleats though. I like collecting cleats.  I have a thing for old Predators. I probably have five or six pairs of adidas Copas that I'm always wearing. I like the classic adidas three stripe sweatpants. 
I'm a fan of Diadora and some of the old school stuff from the '90s as well. 
You mentioned your love of music, give us three artists you are into right now.
I would go with Lil Baby. I also like Drake, 2 Chainz, Chance the Rapper, Lauryn Hill. I'm a 2Pac fans as well. We have the same birthday.
You and 2Pac having the same birthday is a fun fact. What's your favorite Pac song?
God bless the dead. I really like that one. 
So back to soccer, did you watch the Women's World Cup?
Of course. I went to school with Rose Lavelle. She's a bit younger than me but we played in college. We played together in my junior and senior years. My senior year we just kind of took over and ended up winning the Big 10. She's awesome. And it's been so fun to see her putting on for Wisconsin. She just looks majestic on the ball. She's insane. 
We've seen the women's side of the sport really grow and the attention around it heightened in recent years. What are your thoughts on that?
I think it's definitely changed for us for the better. I think social media and the kind of visibility around the sport is important. Seeing an Instagram account for the NWSL, seeing posters and campaigns from Nike. The visibility is important because I don't think it was there in the previous years and I think it is having an impact. Like the Nike campaigns, the Nike commercials are really powerful and something that had just been missing. It really hasn't been there like the last 10 years. So I think the advertising and branding itself is really important. Getting the message across that we have a really powerful team. 
We have a certain privilege of actually training these women. And getting them the resources they need to have a really competitive team and that's, that's a beautiful thing that not all countries have. So I think being able to support that and kind of showing the progression of women through soccer is really powerful. And I think that's what's happening right now. And I think it's because of the growth of the NWSL. 
There's really talented women all over the world, but a lot of times they don't have the resources or the support from the country. So I think it's really good for the United States and the developed world that were supporting the women's team. And we have a really powerful women's team. I think it's a really good image for younger women that this is an option for them. You know, you can now grow up dreaming of being a professional women's soccer player because that's something, even as a really talented young player, I didn't have that vision because I didn't really know what existed. I think that's great. And I think it's all part of the US moving forward and us progressing as a country of supporting what we have going on with the women's side of things.
Last question—now that you have been away from the sport as a player for a bit and are back in school for architecture—how do you see soccer having a role in your life going forward?
I had played soccer for 24 years and it was the dominant thing in my life. So I was really excited to try and do other things in other fields. But I already miss playing soccer and I've had a couple of opportunities to play again at a high level. One of which was in a summer league in Iceland. So I want to continue to try and play at some level. 
I'm currently an assistant coach at the college I am attending and I do private sessions as well. I feel like I have a lot to offer and things to pass on to young players and I really enjoy that. So through coaching and being able to spread the knowledge, I've learned through the game and then, maybe, getting back and playing in a summer league in Iceland or somewhere closer to home would be great.