THE INSIDE OF THE OUTSIDE OF THE INSIDE OF THE BUBBLE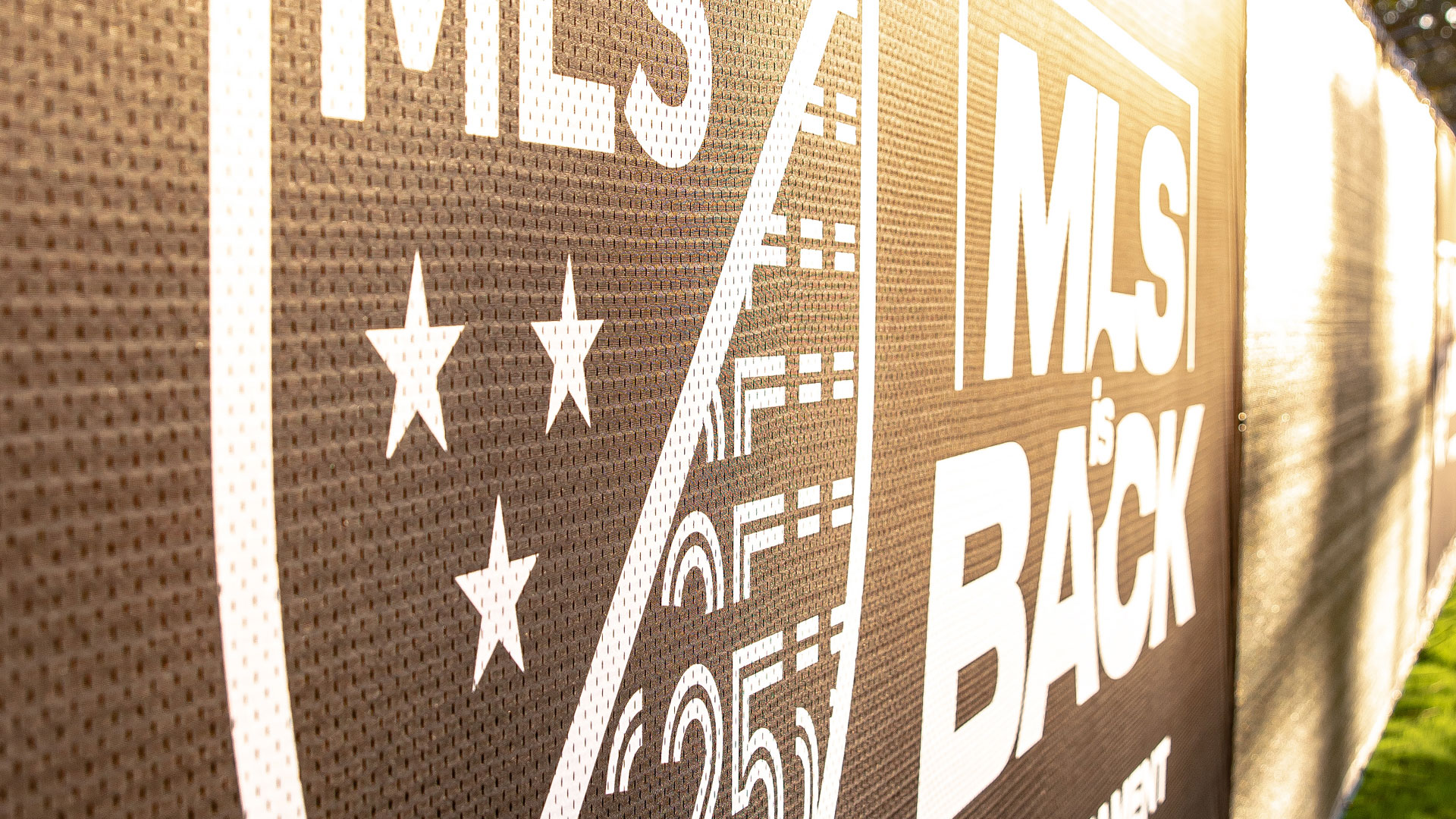 BACK TO SPORTS – WHAT IS MLS IS BACK
Over the past couple of weeks, MLS got back to action with a one of kind tournament in Orlando, FL at ESPN Wide World of Sports. The since dubbed "bubble" is a concept and idea (also adopted by the NBA) to restart and finish their league. I was able to get access to what I now call the "Inside of the Outside of the Inside of the Bubble" to shoot pitchside photography for a handful of matches in the group stages of the MLS Is Back tournament.
So for months, the global conversation has been when and how will professional sports get going again. With soccer especially we saw the leagues in Europe resume with no fans and things seem to be going well with their plans. So, just do the same here in the states right? Well, while that might seem like a simple solution, I think we are all aware of the journey that the US has been on trying to get COVID-19 under control. That fact (Yes it is a fact), along with much larger distances that US professional sports teams have to travel adds it's own unique challenges. That being said, both the NBA and MLS saw ESPN's Wide World of Sports complex at Disney in Orlando, FL as a potential lifeline. For the NBA, Disney presented a way to complete a season that was halted just a couple months before playoffs and for the MLS is was a way to restart a season that was shut down just 3 games into the 20-21 campaign.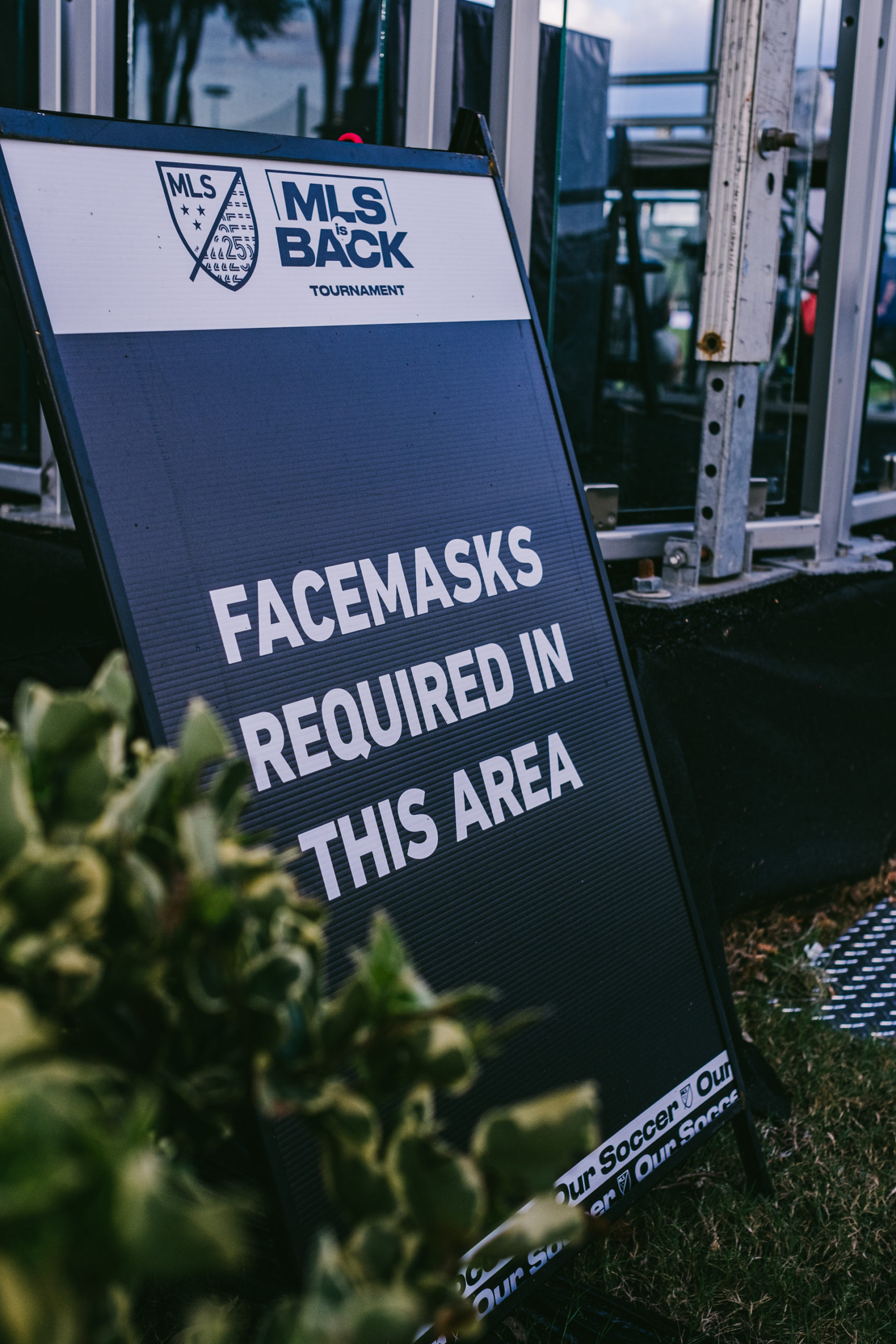 And therein is where some of the confusion may lie with what the MLS Is Back Tournament actually is. While the NBA plans on finishing the 19-20 Regular season and subsequent playoffs in Orlando, MLS had an entire 9-10 months of a season left to play. Because of that, "MLS is Back" became a mini world cup style tournament where the participants consisted of MLS teams, and the group stage matches counted as points to the regular season. The prize is a birth into the CONCACAF's regional club tournament and $ for the club. Still confused, it's ok, just know that MLS used this month and a half at Disney to jumpstart the season again. Essentially, each team played 3 regular-season games at Disney in the span of two and a half weeks with a little extra bonus games for the teams that move on.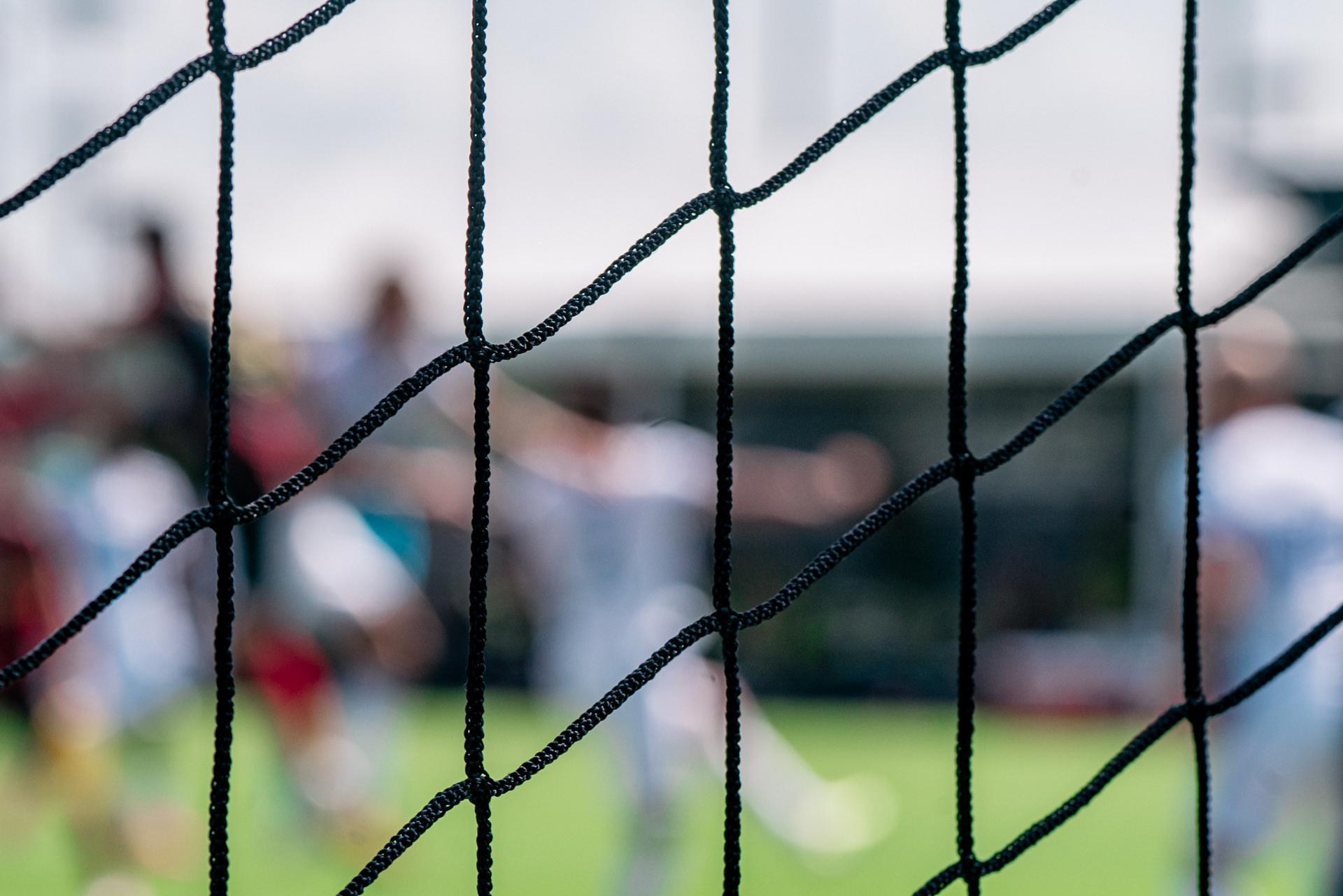 THE TRIP
So, I flew to Orlando not knowing what to expect from the trip. Coupled with the uncertainty of the times with the country dealing with the COVID-19 pandemic, the trip to Orlando was definitely not routine. See the thing is I am extremely familiar with this particular flight across the country. I spent the first 10 years of my adult life in Orlando, attending UCF for college and then living there till 2014. But preparing for this trip there were so many unknowns. It would be the first time getting on a plane since we have been in "lockdown". Through all the unknowns, questions from my family (that live in South Florida by the way), I packed my bags, strapped on two masks, and boarded a flight to Orlando. The flights were probably 80% full surprisingly, but I had an empty seat next to me both on the way there and back. At first, I was surprised at how many people were arriving in Orlando. I later learned that Disney World had reopened. That is something I'll leave for another day to comment on, ha.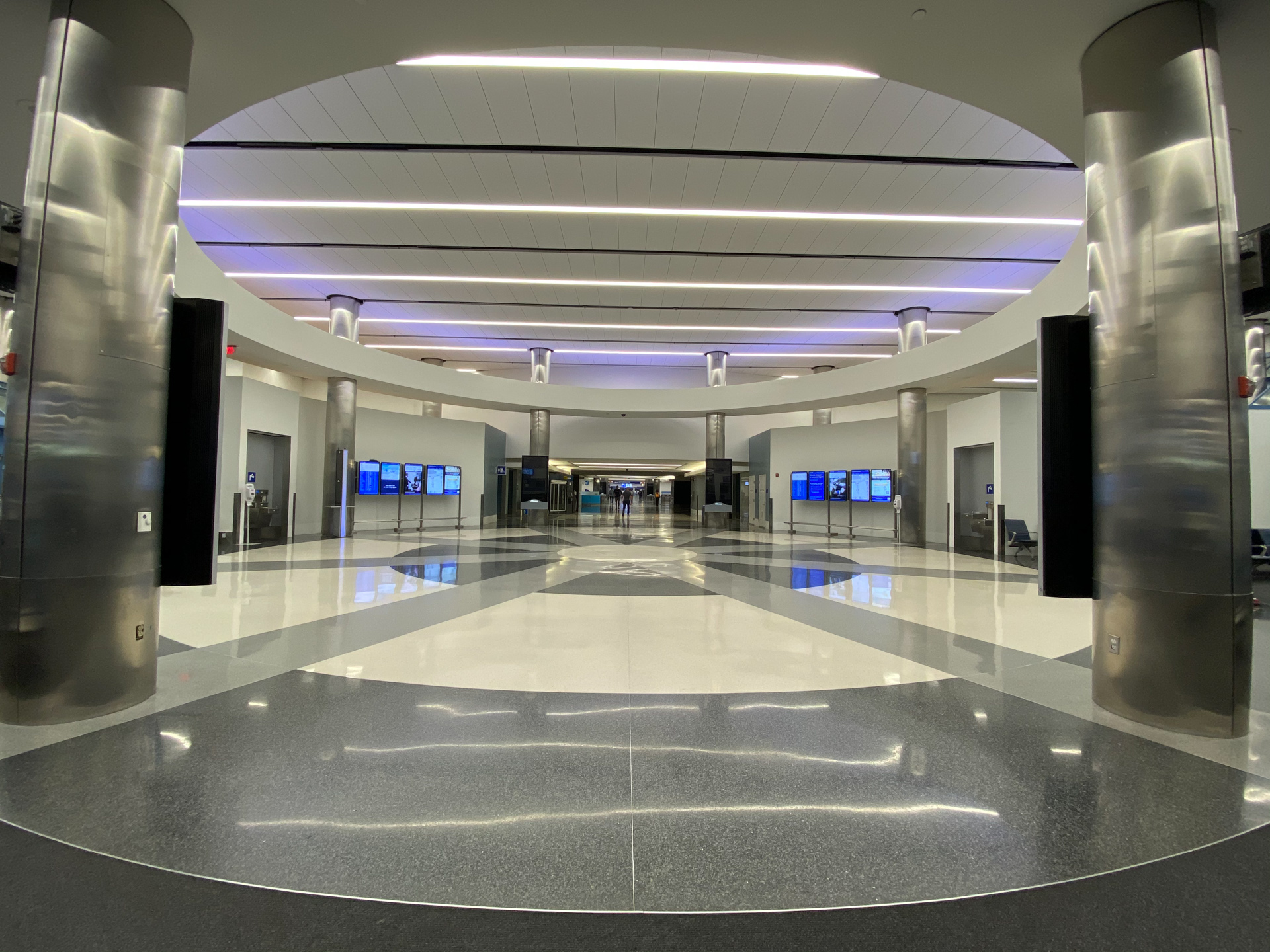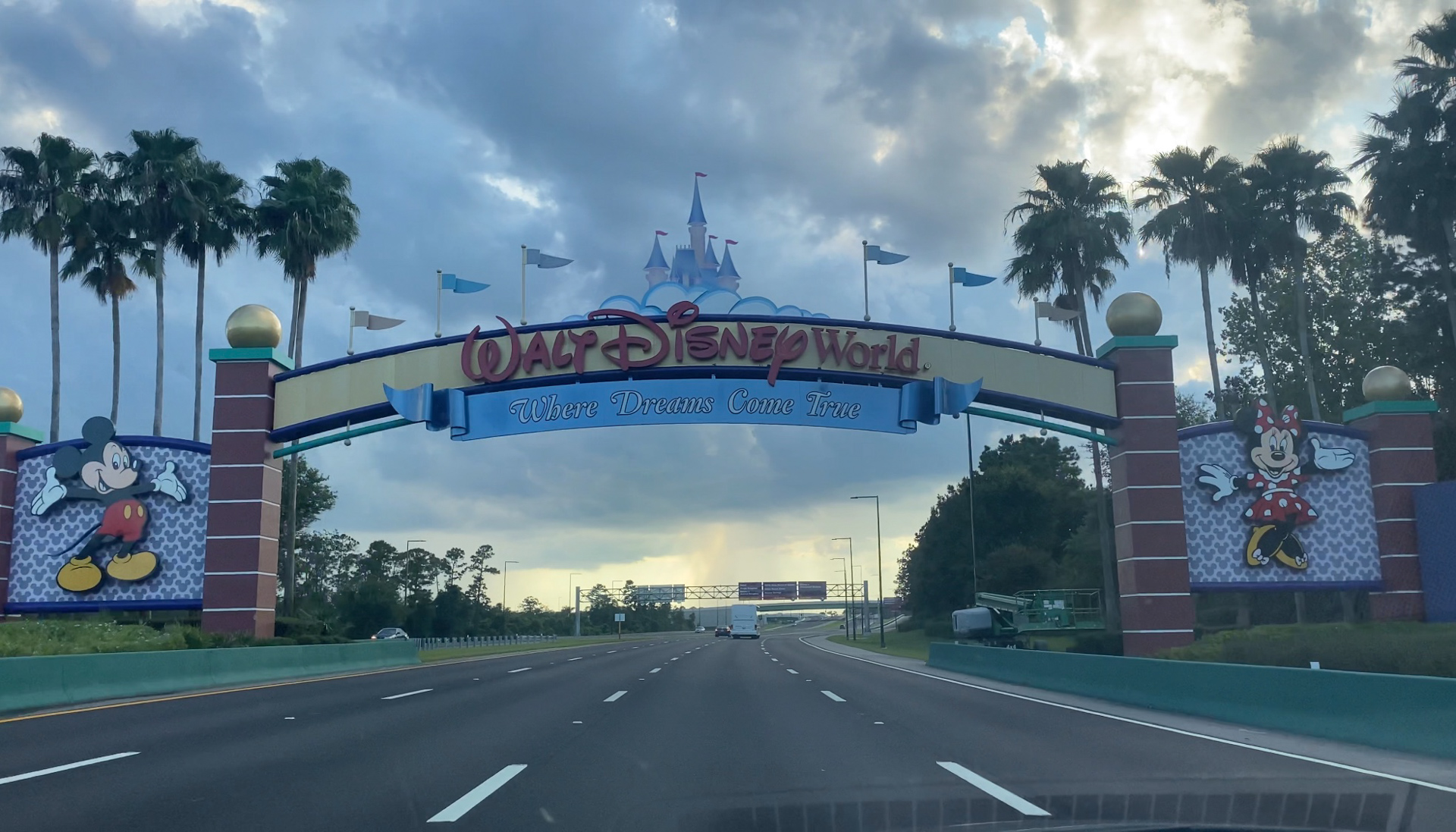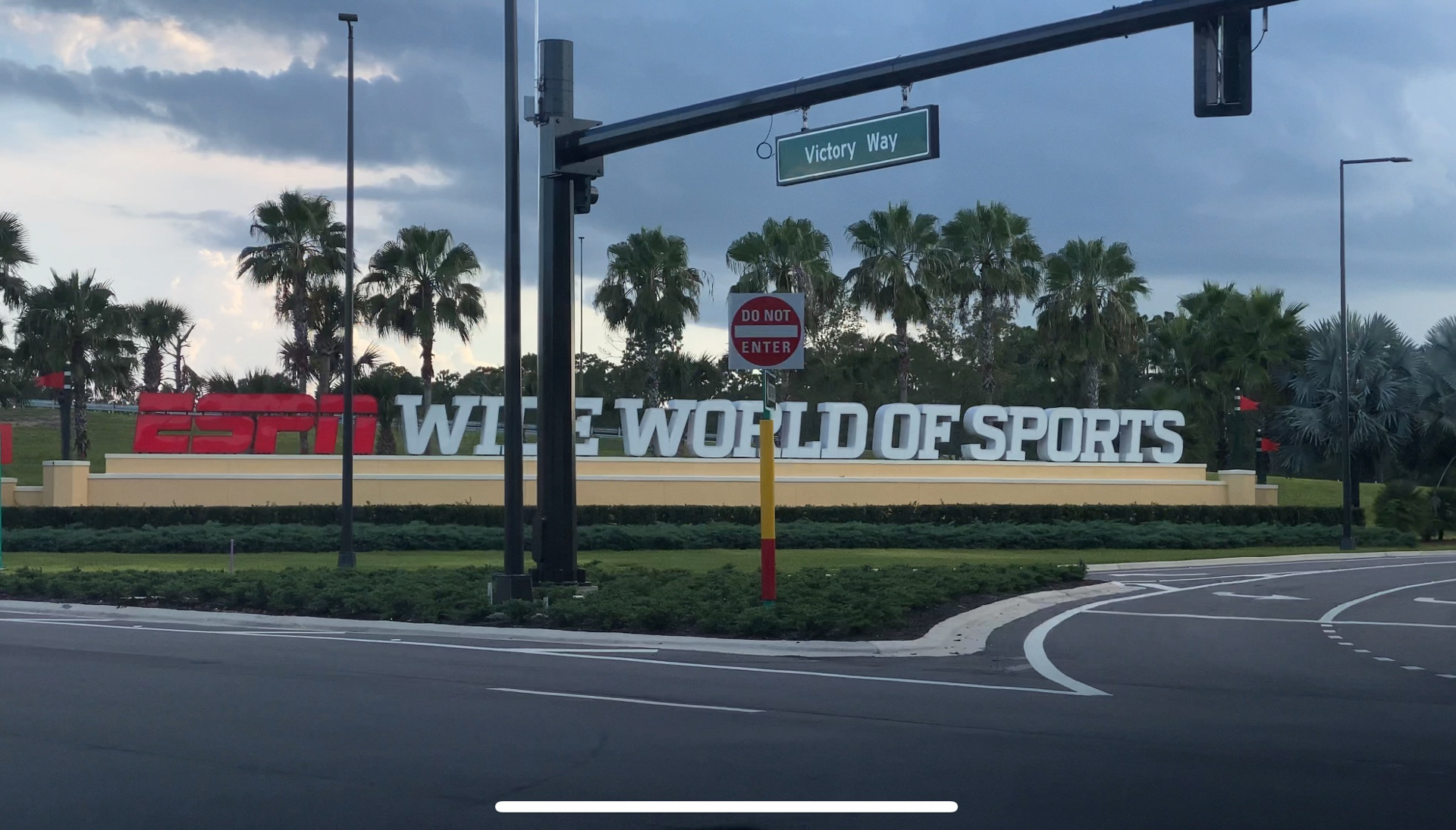 INSIDE THE OUTSIDE OF THE INSIDE OF THE BUBBLENow for a little bit of an explanation for what I call the "Inside of the Outside of the Inside of the Bubble". So one of the key features of both MLS's and NBA's sleep away camp at Disney is exactly that, in order to keep the "bubble' COVID-19 free, anyone granted access to the inside must agree to stay inside the facilities. On top of that, frequent testing takes place for everyone working and participating. As you can imagine, access to the inside of the bubble extremely limited and monitored heavily. So much so, that each team only got 2 sometimes 1 content person allowed to travel with them. In addition to the access to the inside of the bubble, there was another level of access given to members of the media. This is what I have dubbed the "Inside of the Outside of the Inside of the Bubble." As accredited media, we had to adhere to strict mask guidelines, social distancing, and restrictions on where we could go in proximity to the field of play. Before every match day, we had to fill out a health questionnaire and as we arrived at the gate our temptress was checked. Just like the access to the inside of the bubble, media access was also extremely limited and requests for specific matches had to place ahead of time and accepted.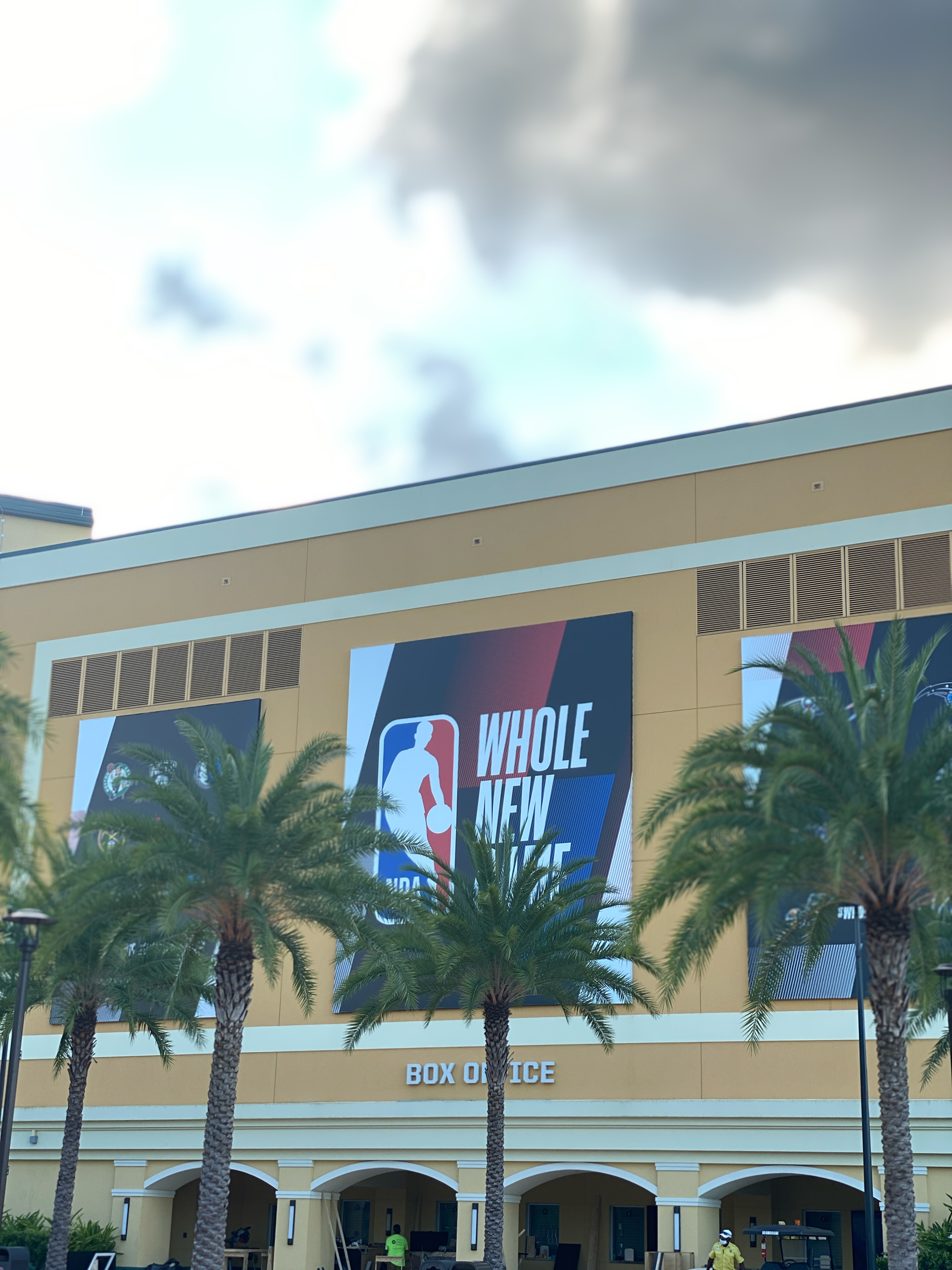 Over the years Kicks to the Pitch has punched above its weight class when it comes to media and editorial outlets and fortunately we were able to get access to a decent amount of matches including the LAFC v LA Galaxy derby, EL Trafico. I say that because in these scenarios, larger outlets (more following, national media, AP, and Getty) get first dibs on access.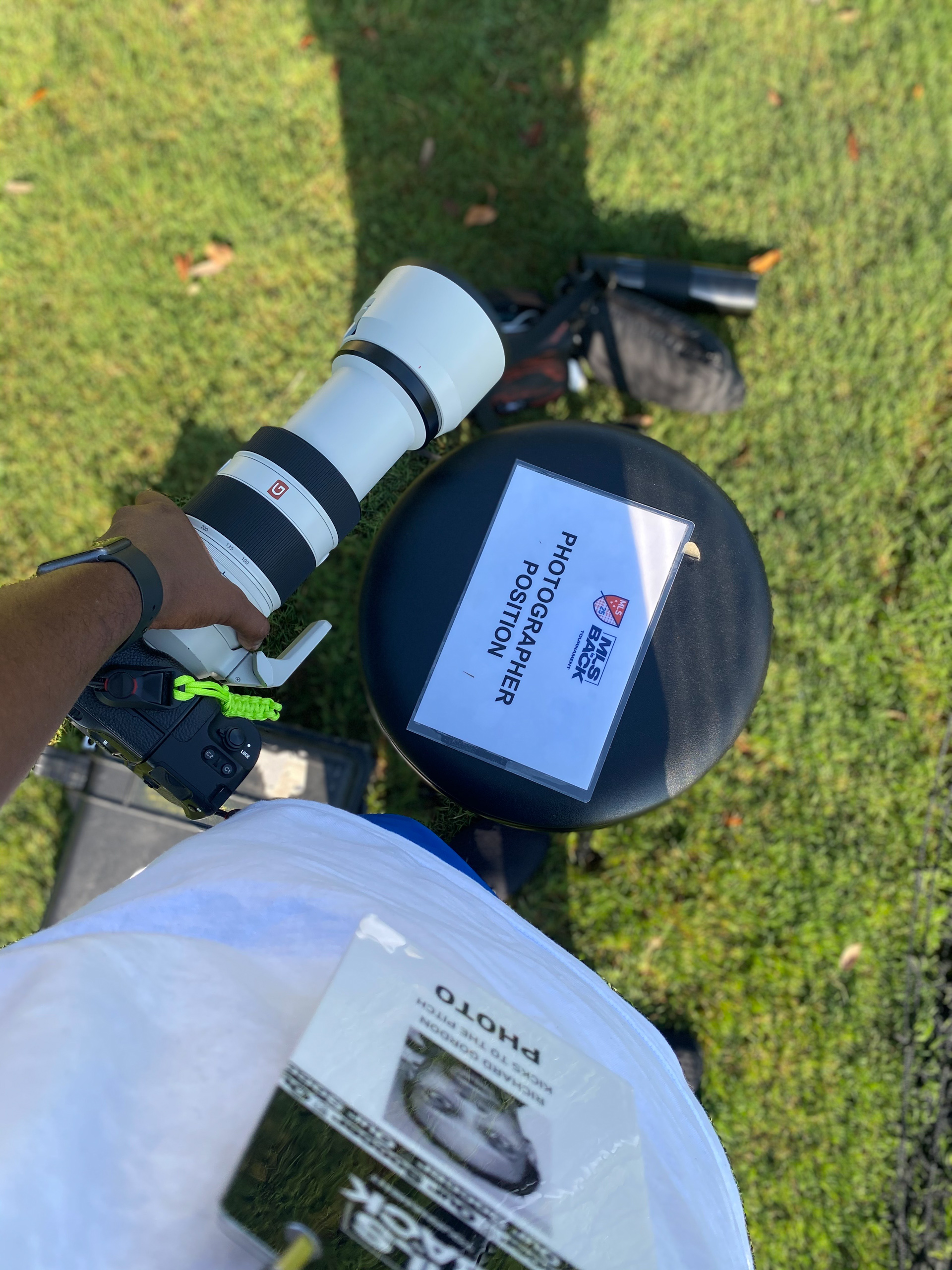 NIGHT AND DAY … LITERALLY
One thing that really stood out to me is how massive the soccer complex is at ESPN Wide World of sports. There are upwards of twenty full-size soccer pitches. 3 of those pitches were outfitted for the games and the rest used for teams to train. The 3 main pitches were surrounded by the same LED advertisement boards that you see at stadiums. In addition, opposite of the rising and setting sun one side of the field was lined with an about 10-15ft blue wall. Blue MLS logos repeated down the length. It wasn't apparent at first, but by the second match that I shot, I realized that these huge walls were not just a bad color choice but rather "blue screens" for the broadcast cameras to project more advertising on TV.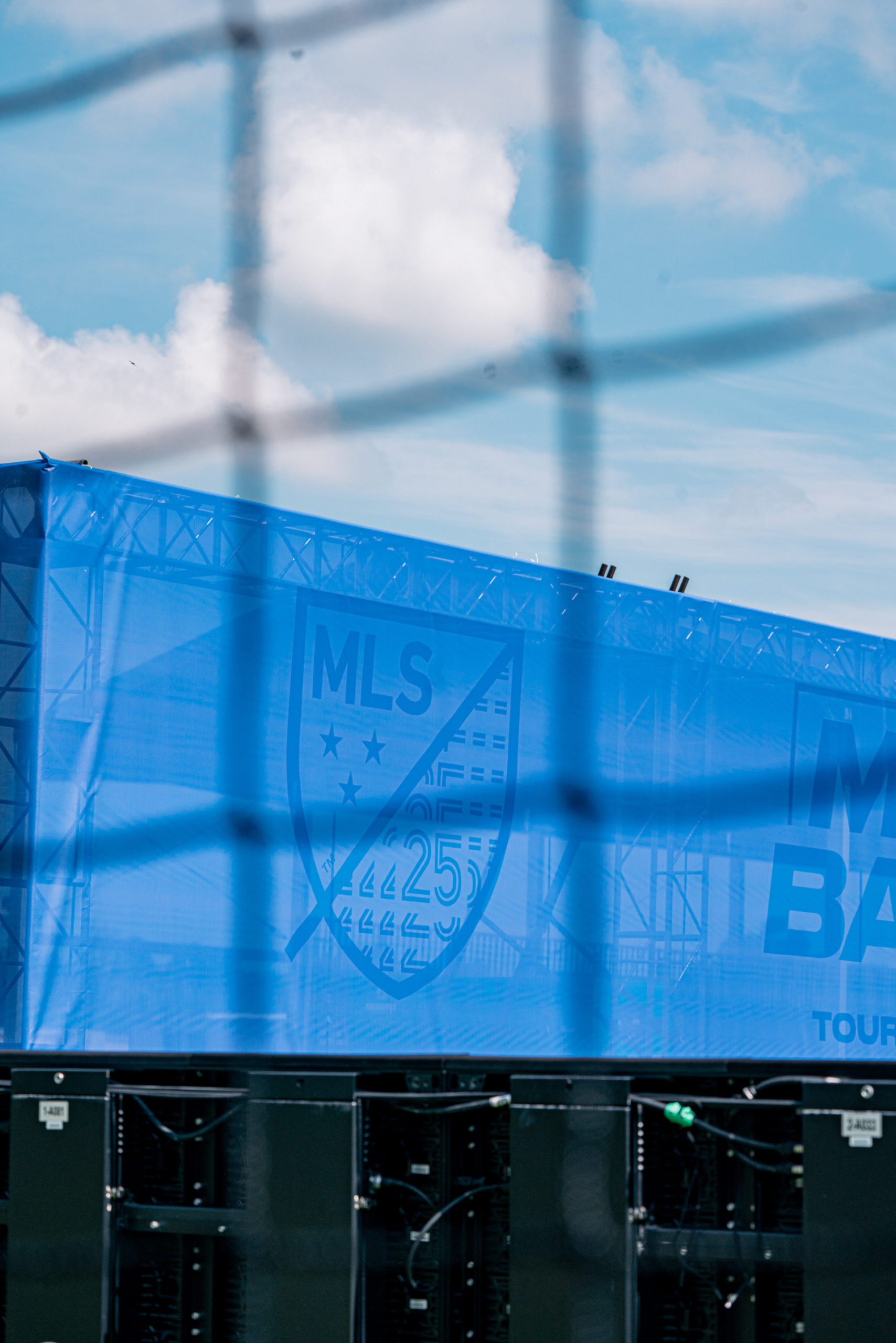 On the other side, each team had its own pavilion that served as the bench area for the subs and staff. For the daytime matches this provided a much-needed escape from the sun, which btw, us photographers did not have ha.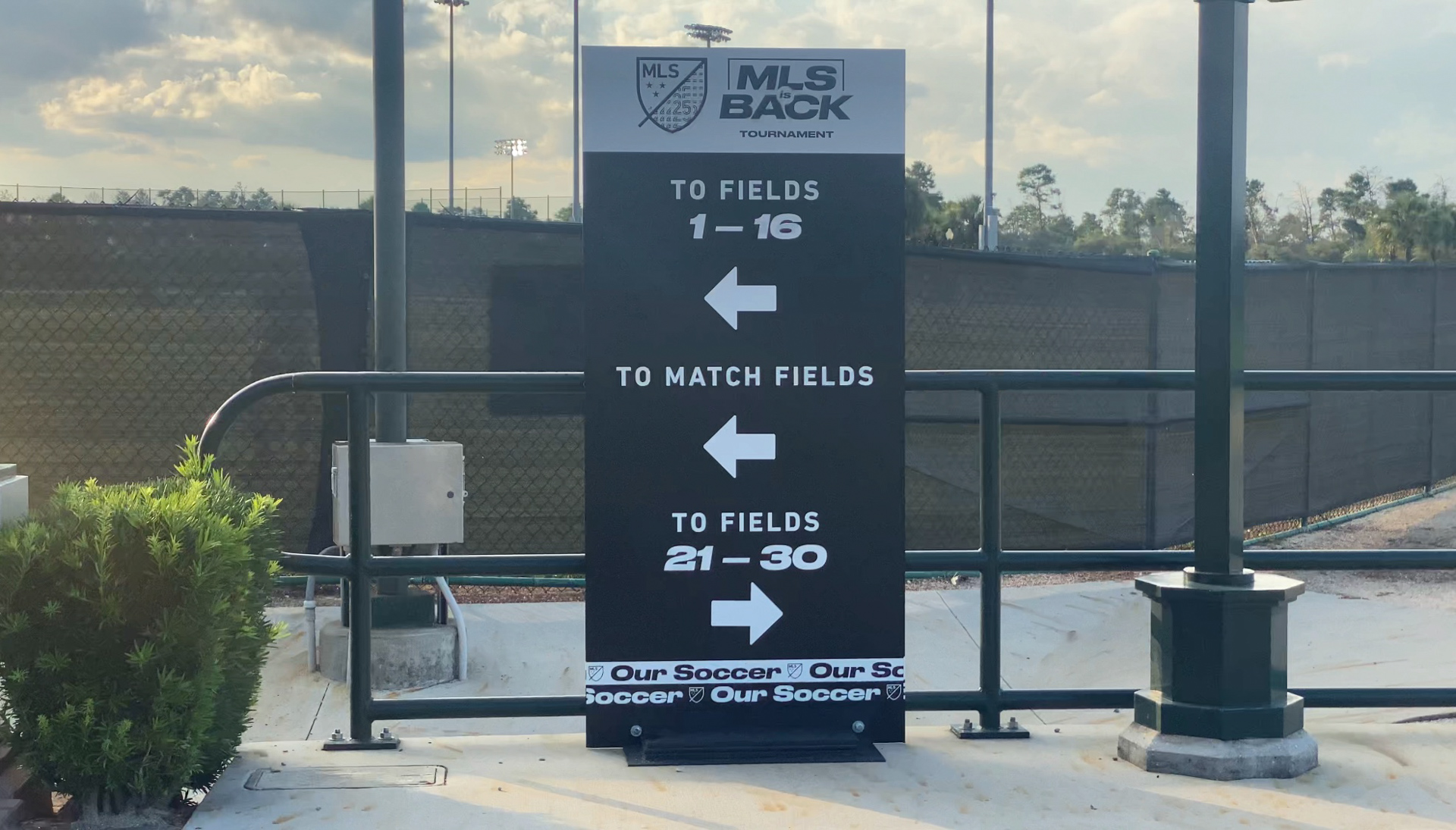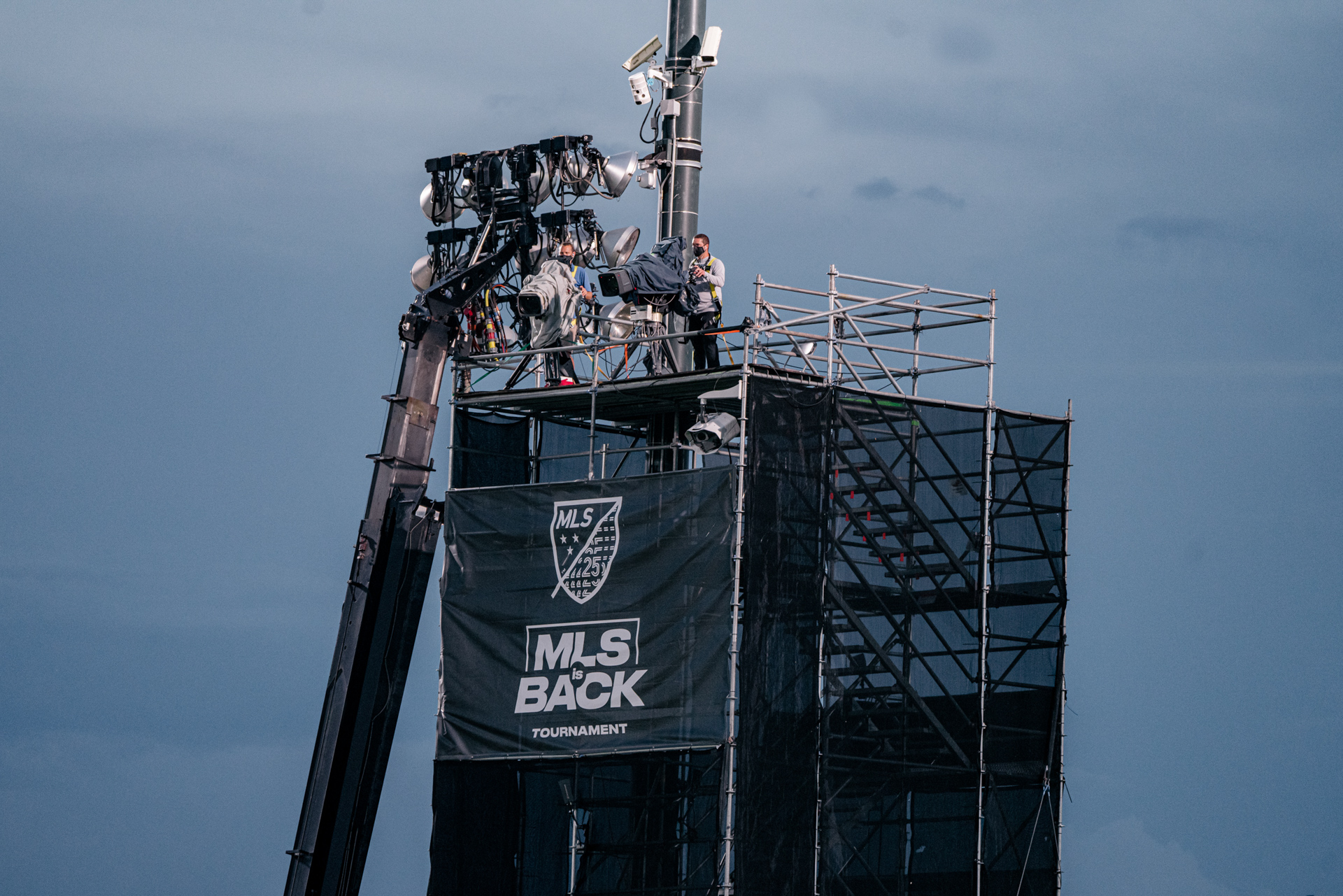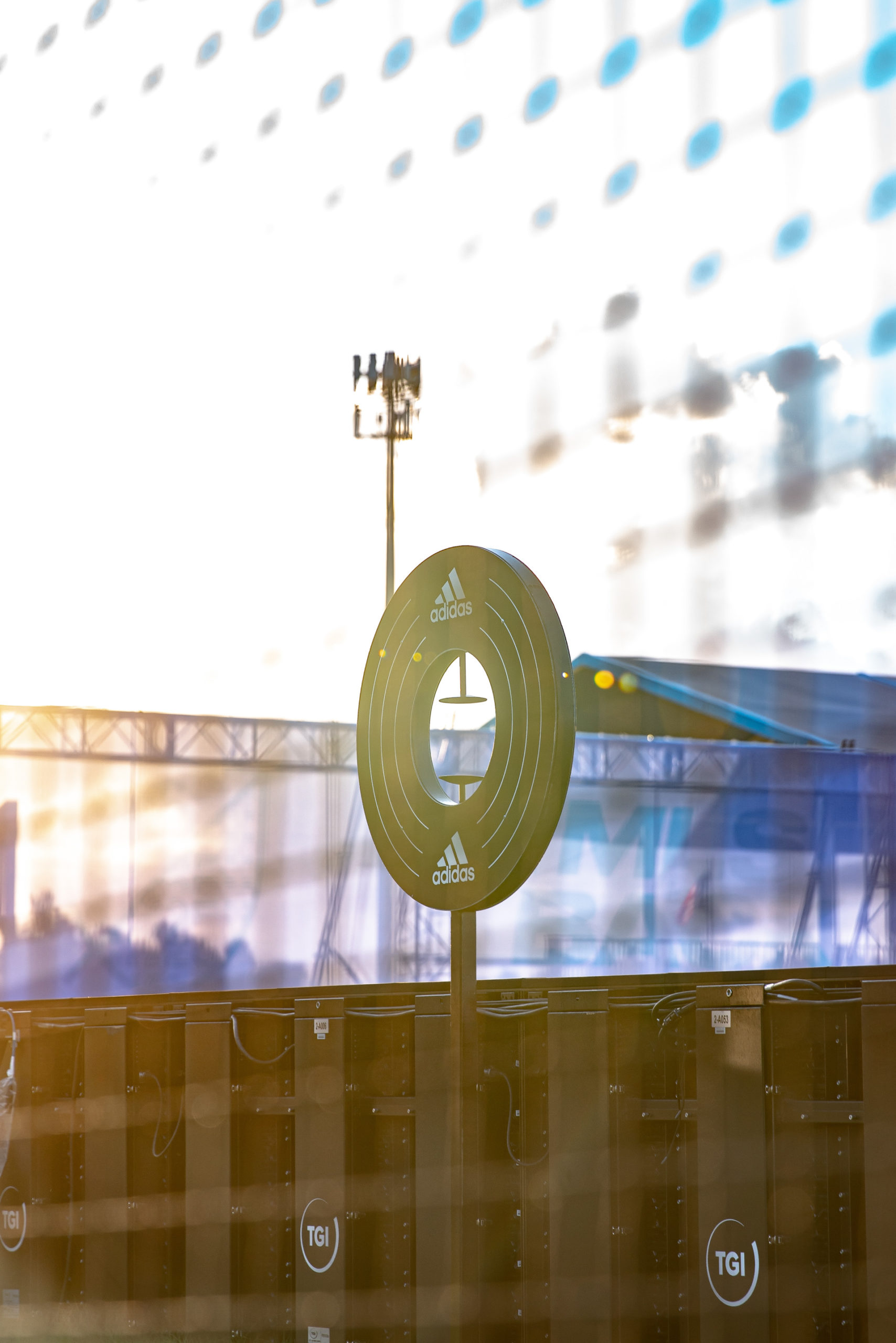 There was a big difference between shooting the daytime matches vs the nighttime ones. 95-degree weather with above 80% humidity kept me chugging waters down and leaving with and completely drenched shirt like I was out there playing. The nighttime matches saw some of the same heat and humidity just no sun with the addition of some mosquitos (Thanks Florida!). But the largest difference, and eventually what forced me to tap out, was how well, rather not well, lit the nighttime pitches were.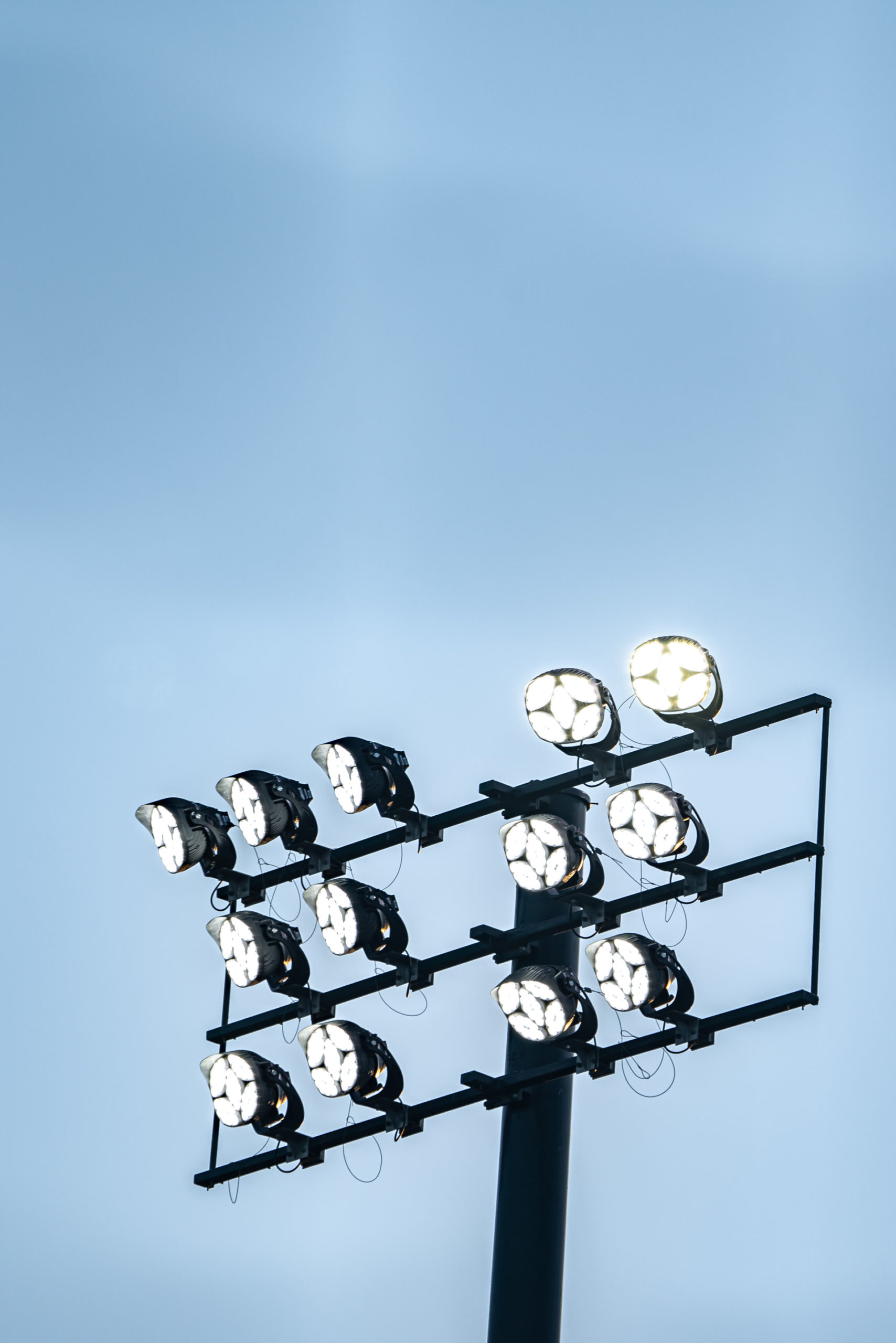 Before I went to Orlando I had heard from another photographer friend of mine about the lighting at Wide World of Sports and boy were they right. What's more interesting is that MLS brought in more lights to brighten it up. Those night matches really challenged me and pushed the limits of my equipment. Sometimes skill and ability have to be paired with the right tools for the situation and in this case, my equipment (specifically my lens) was just not right.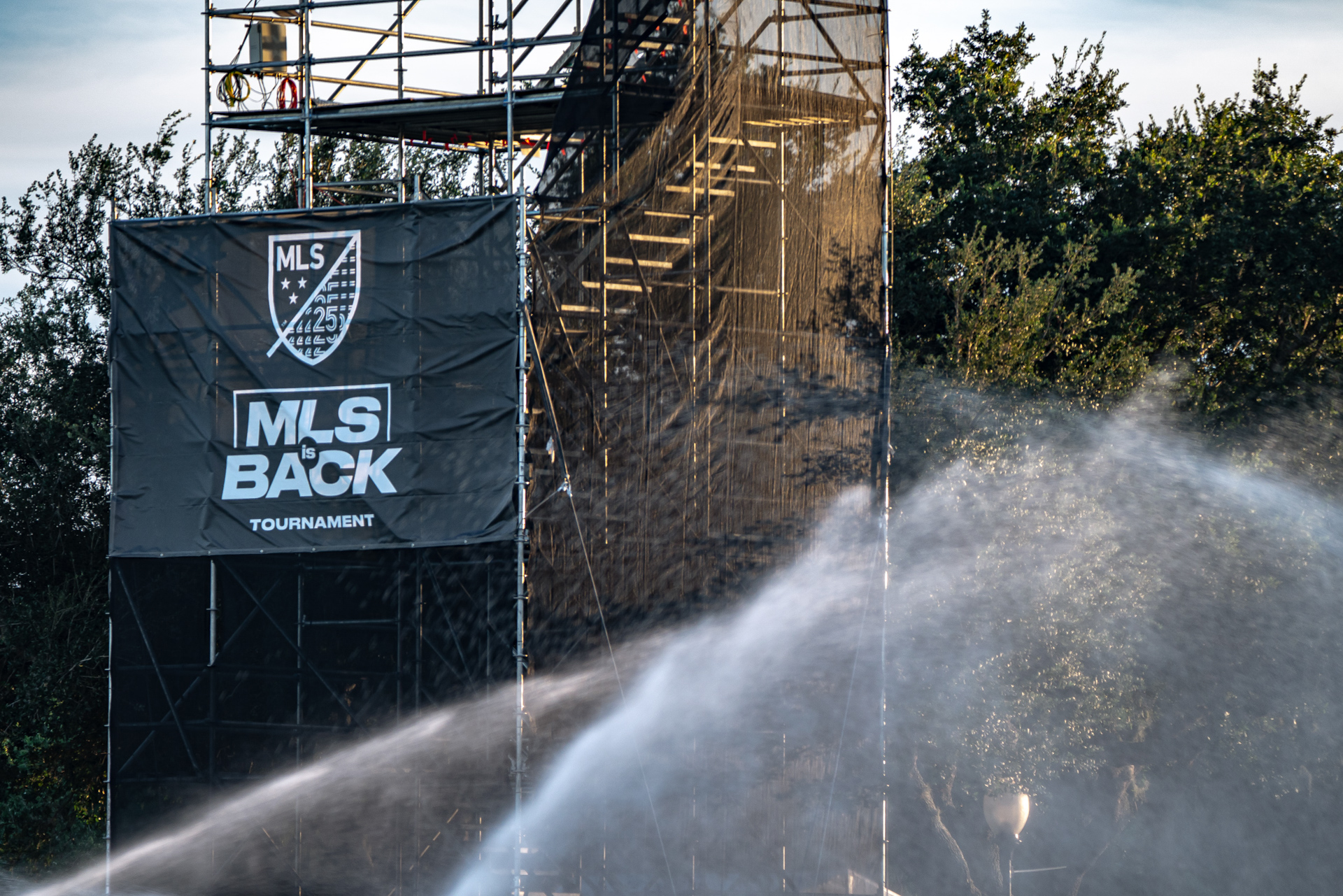 MLS IS … BLACK and SO AM I
Despite the hurdles, I made it "do what it do" and came away with images that I am proud of for more reasons than it being a good shot. I was able to capture so many incredible moments and document a tournament that will probably never happen again. You see, one of the main reasons why I felt the need to be in Orlando and point my camera at these particular soccer pitches in this particular moment, was to be able to capture history being made through statements and demonstrations calling for change.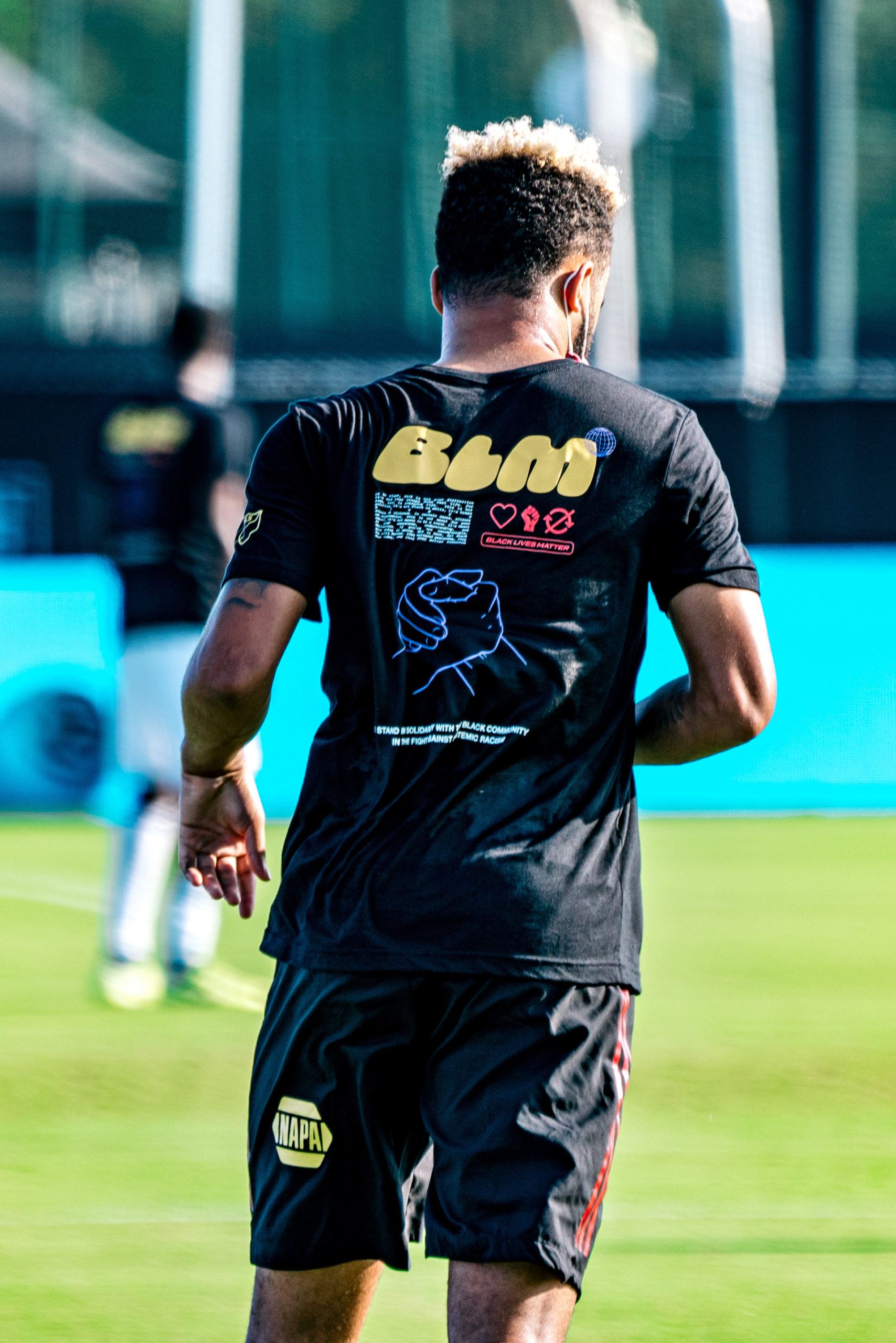 Sitting at home, I watched as the black players of the MLS formed the Black Players for Change Coalition and in turn, made one of the most profound statements to this date for an American professional sports league during the first match of the tournament. I had to capture and experience, at least one of these moments. Photographing a player with his hand raised and knee bent, or wearing a warmup shirt that says Black Live Matter means much more to me than a photograph. The significance is bigger, for me, a black photographer and creative in a world where we are severely under-represented. I wanted to be there to be able to tell the story of when " is Back" became MLS is "Black".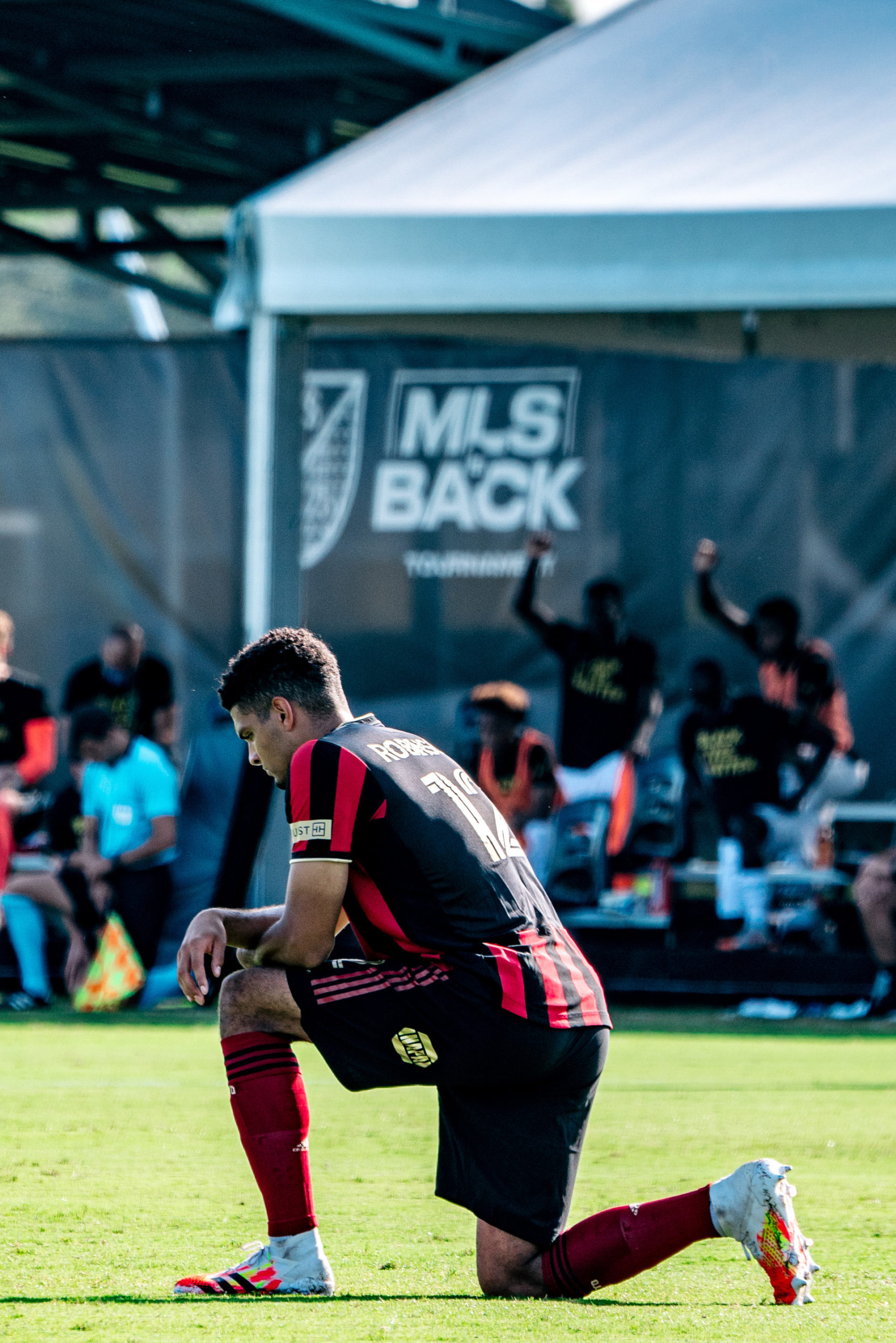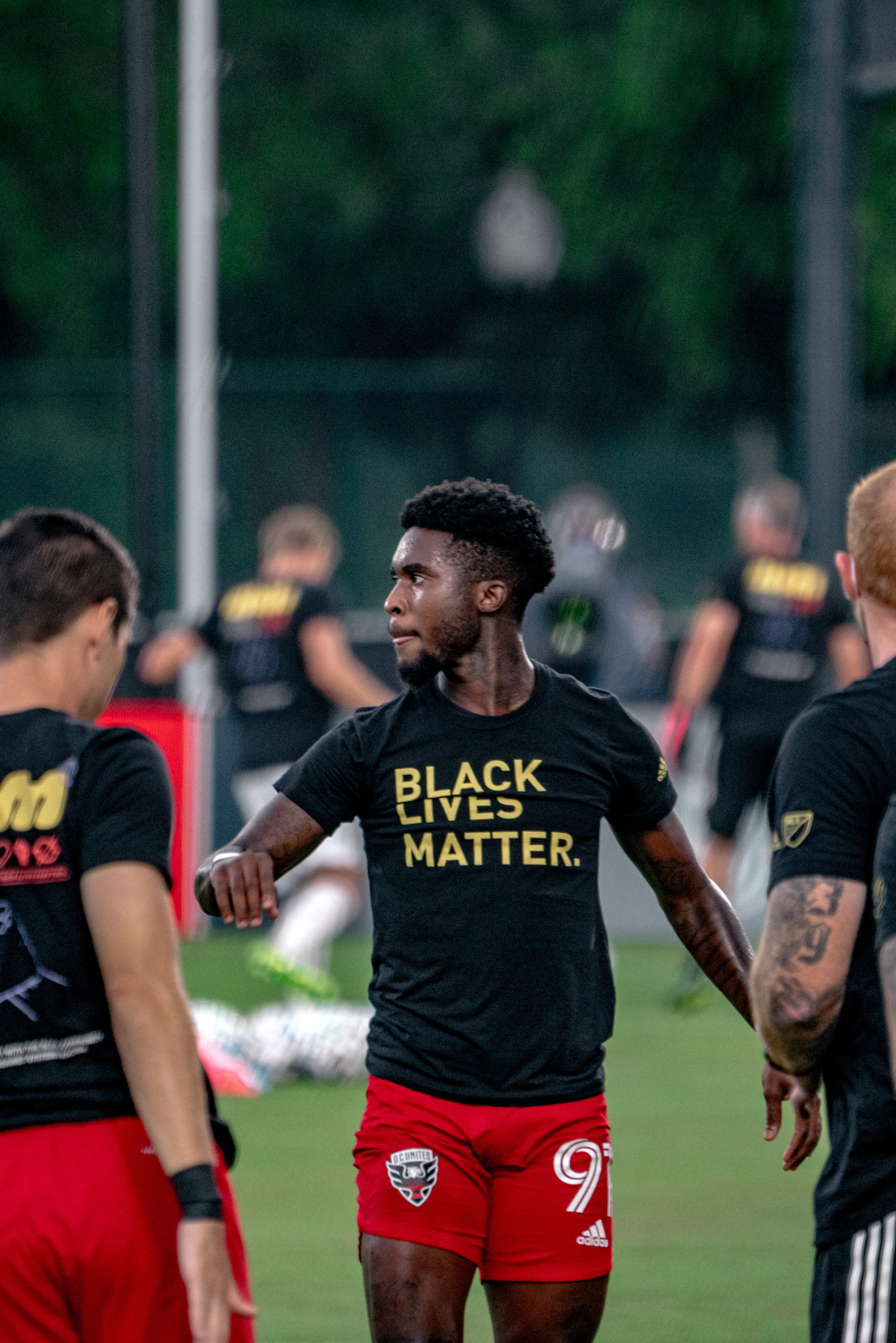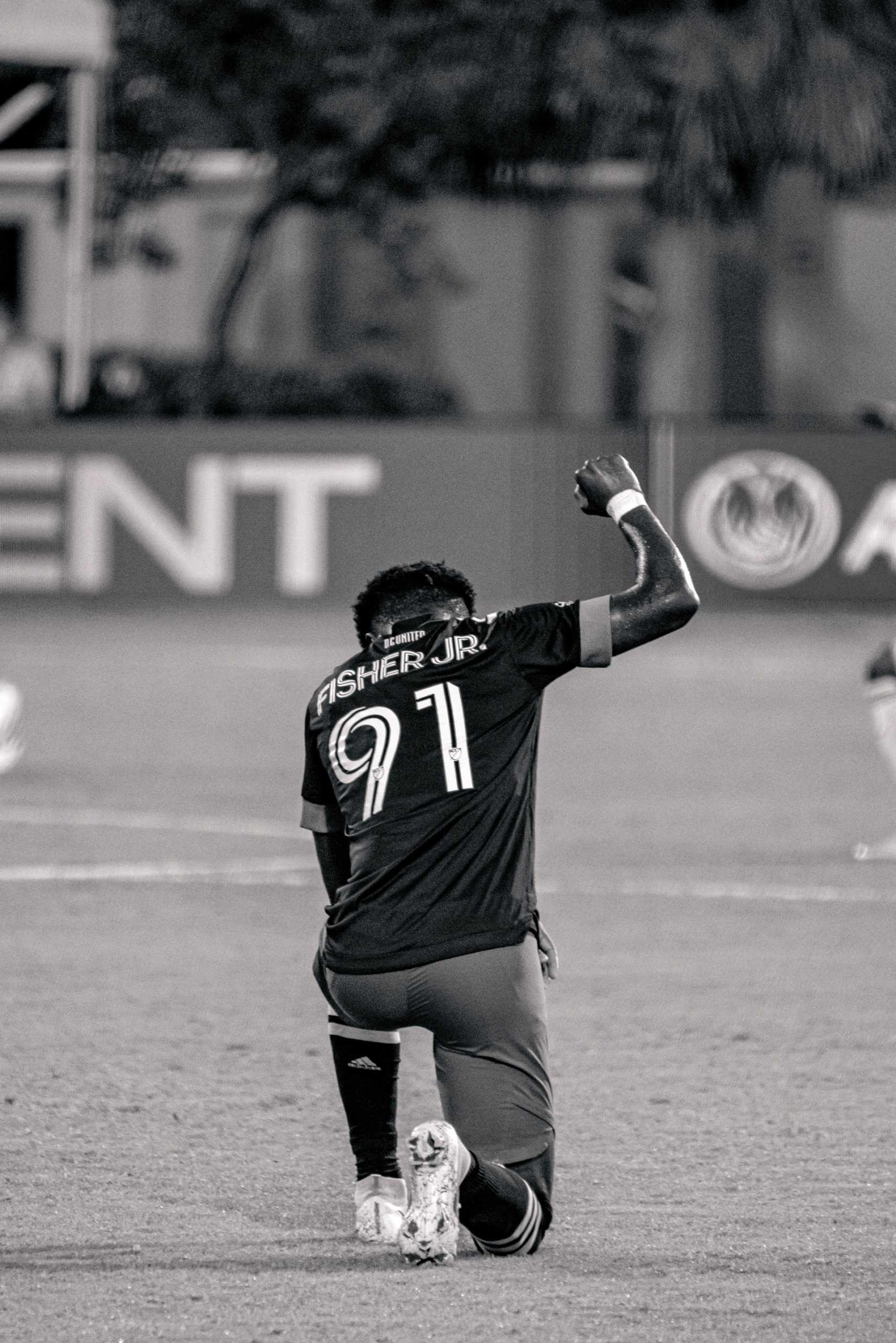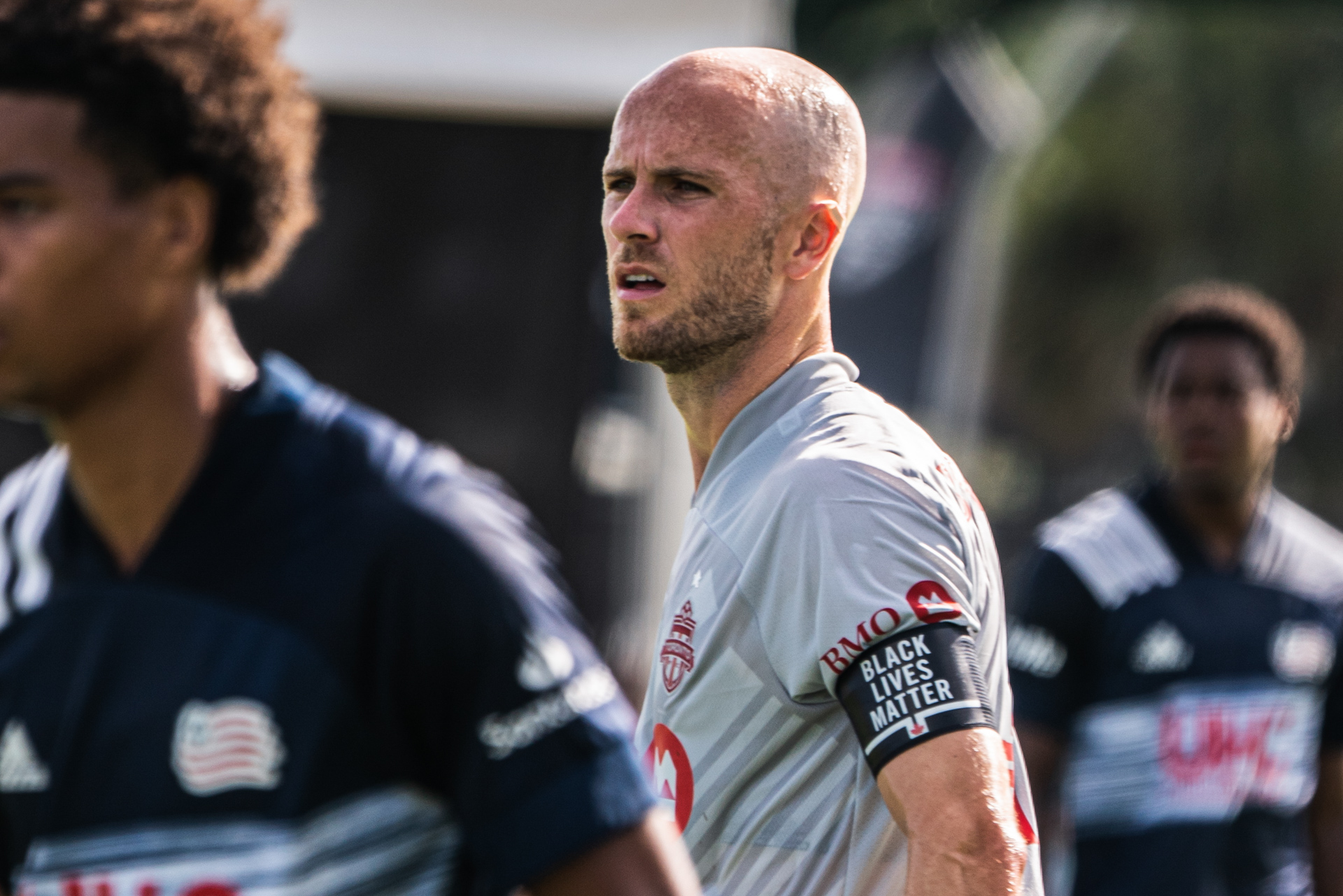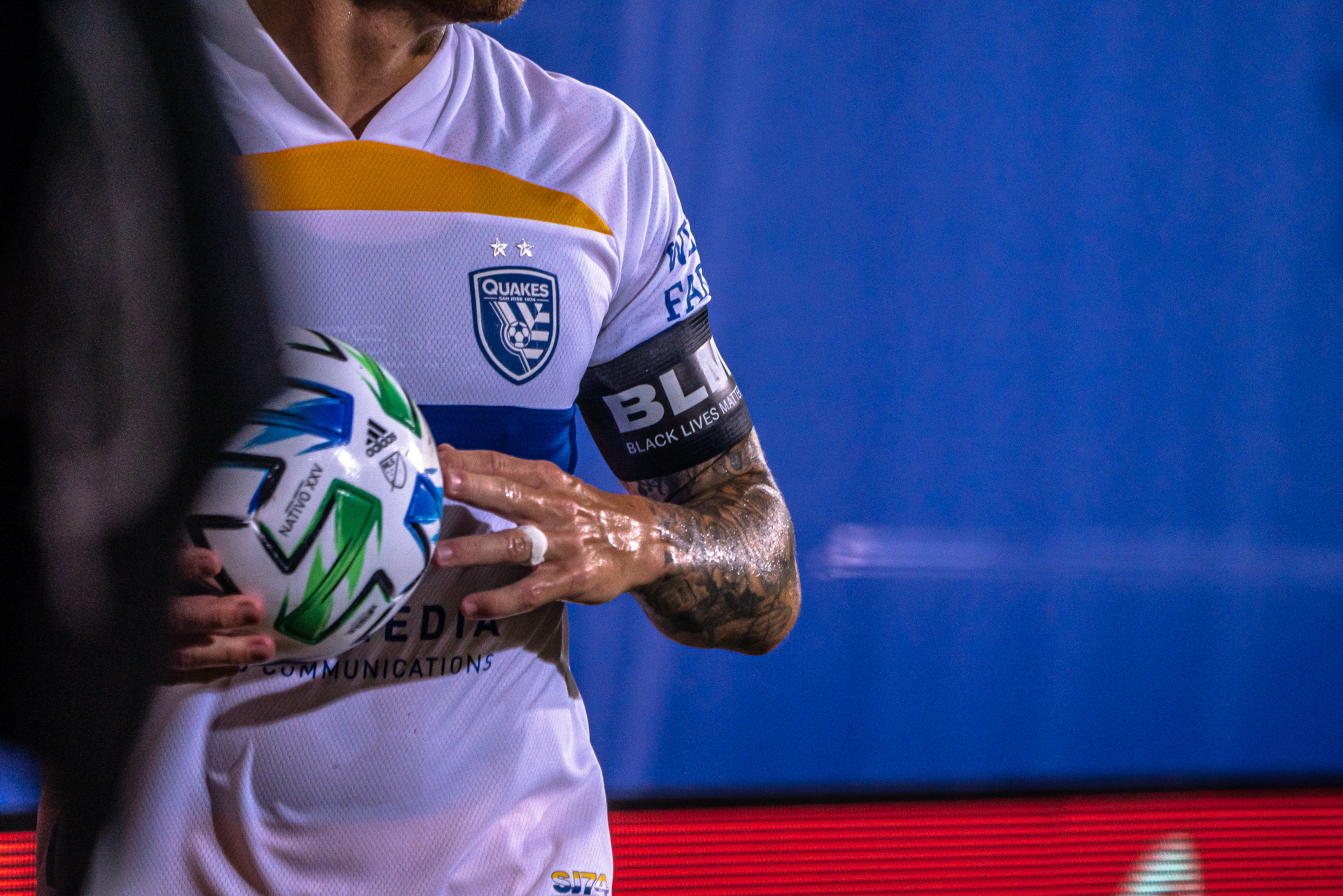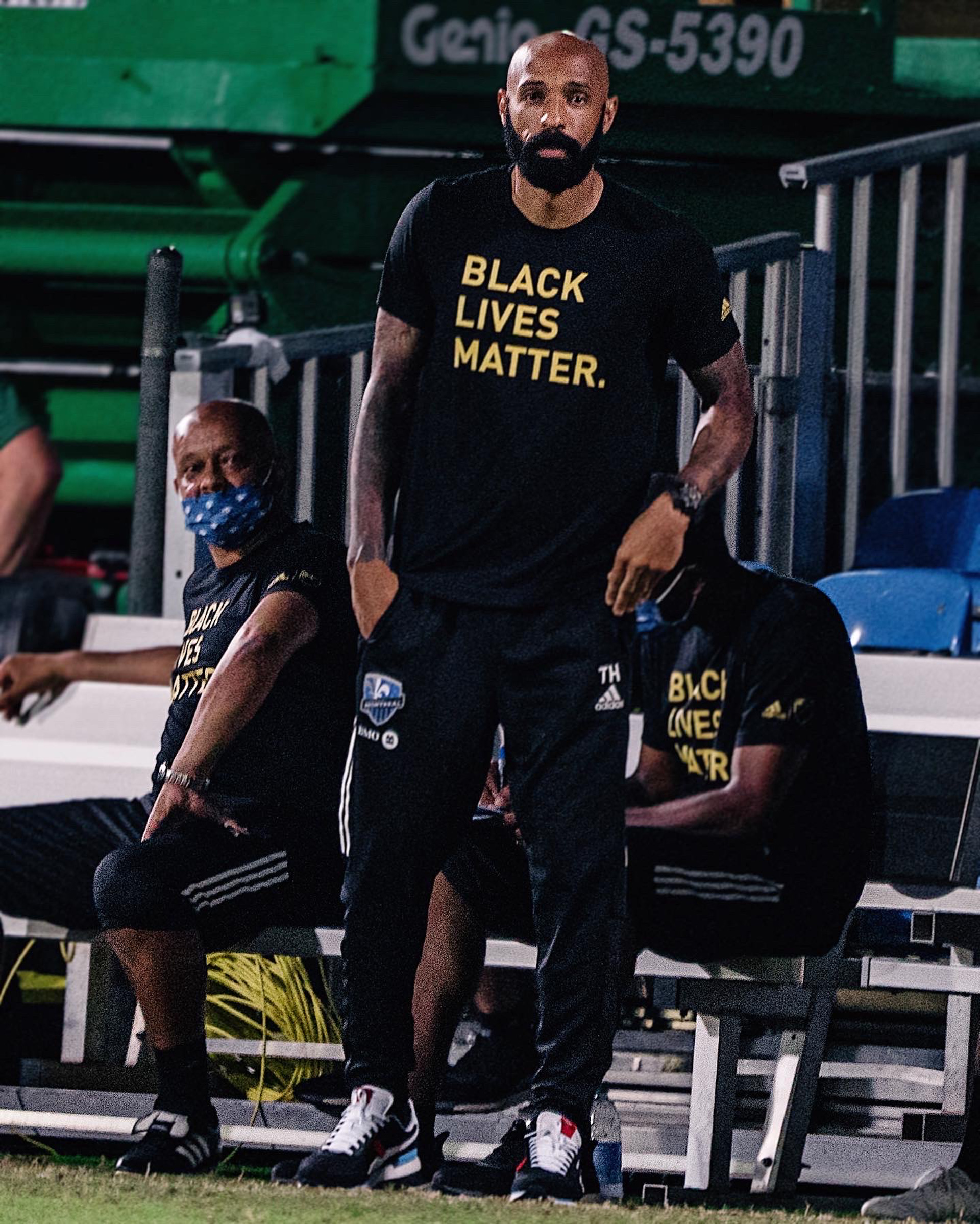 There is one interaction in particular that I had with a friend of mine, fellow black photographer, Matt Styth. Matt is shooting for MLS "inside" the bubble. Matt is the photog behind some of the most memorable images that have come out of this tournament, including a powerful photo of Arsenal Legend, and now Montreal Impact head coach Thierry Henry kneeling for the first 8mins and 46 seconds of his teams first match in the tournament. At one match, Matt looked over and saw me and while we both were wearing masks, I know we had the same facial expression, "Yooooo, what's good my G!, I see you!". Matt simply put his fist in the air and said how dope it was that I was there. I know what he meant. It was a very small interaction that had a bigger effect on me. My presence there was bigger than just photos. That moment summed up my reasons for going, a moment that has a significance that I can't fully put into words.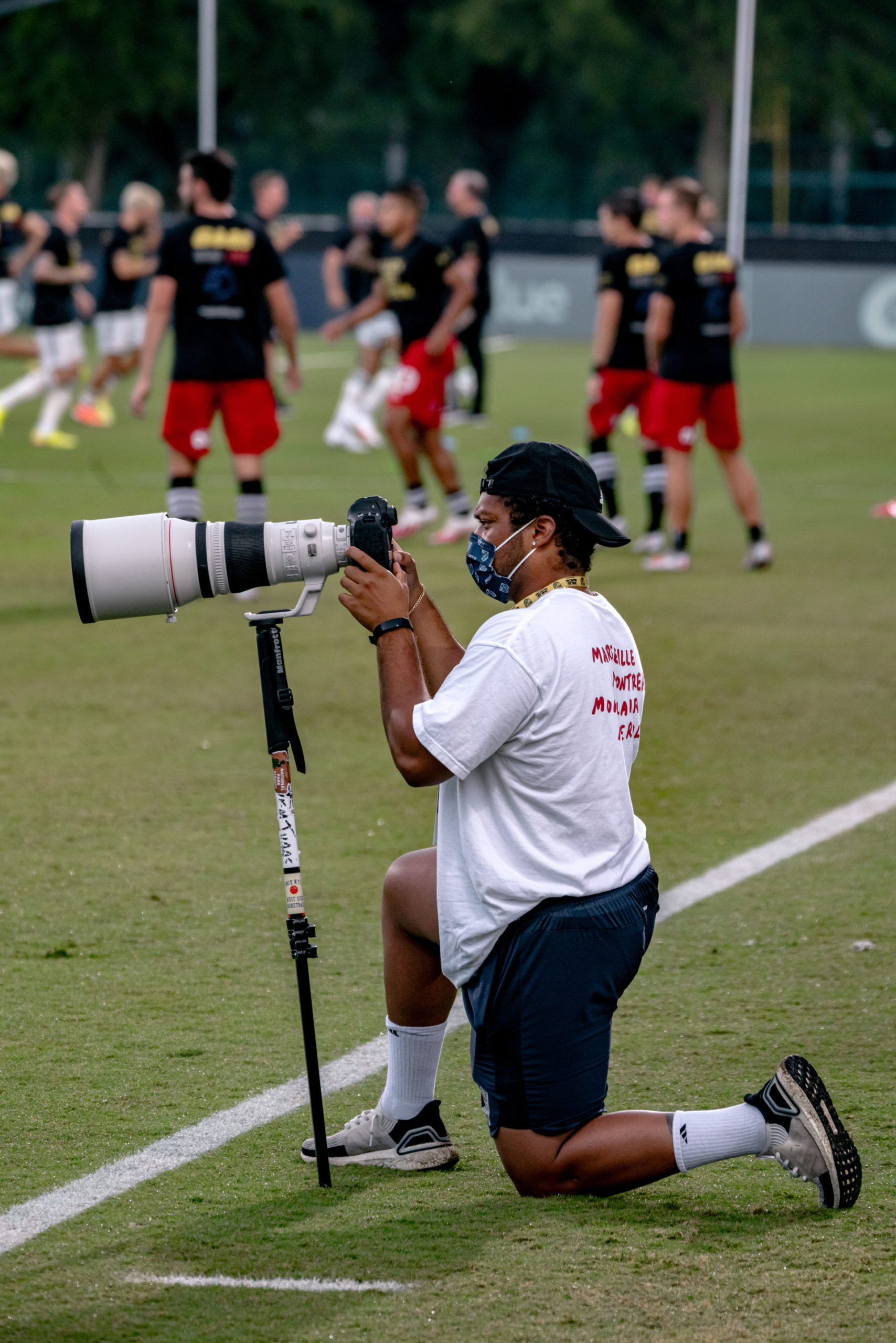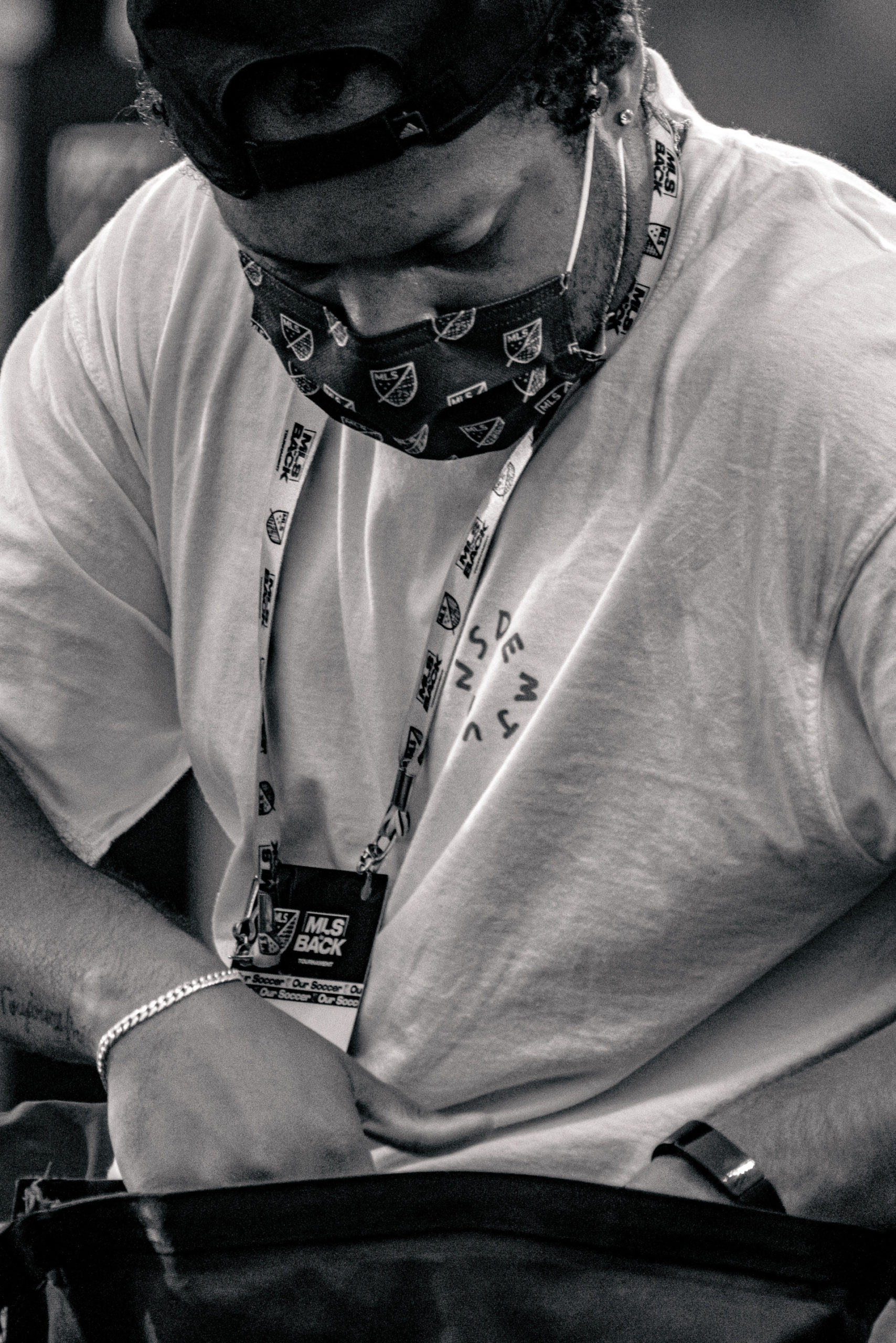 I can only hope that sharing my experience and stories play a small part in encapsulating this moment in time. A moment where a league not only came together to bring back the beautiful game, but most importantly a moment that they came together to take a stand and make a declaration that Black Lives Matter and that the league supports the Black players and will continue to make the necessary changes it needs. A t-shirt and armband don't fix anything, but acknowledgment is the first step, and when you watch MLS is Back you are going to have to understand that MLS is BLACK, and so is this photographer "On the inside of the outside of the inside of the bubble."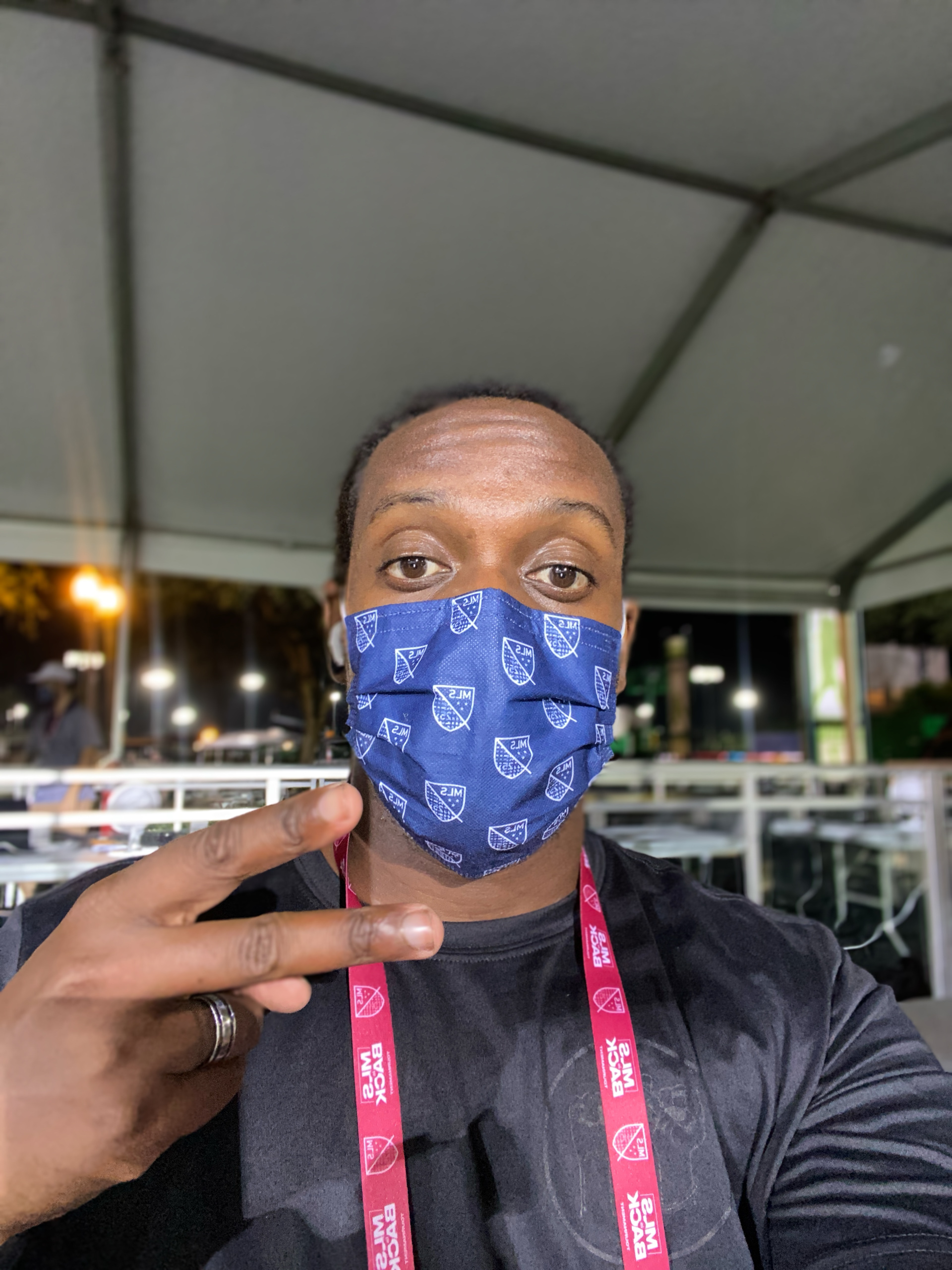 Below are some more of my favorite shots from the trip.