SPACE UNITED – WE ARE GO FOR LAUNCH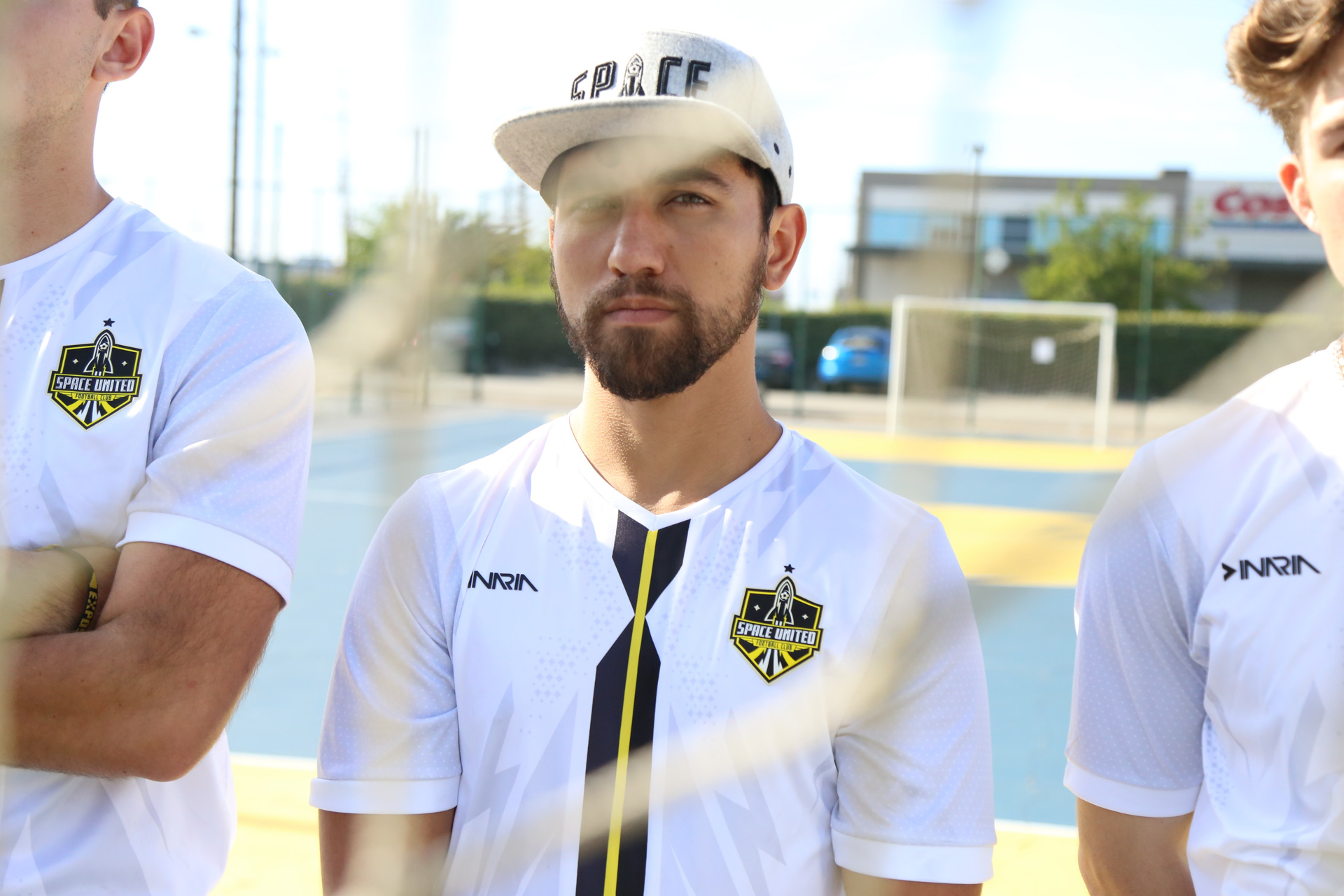 Space United – We are goal for launch
In 2018 we launched a soccer league in Los Angeles called The Association. Part of the mission of The Association was to bring some of the most interesting brands in Los Angeles along with some of the most creative and clever folks in LA into a soccer league to celebrate not only the sport but the culture as well. One of the founding teams in that first season (and season two) was SpaceX FC.
SpaceX FC consisted of employees that worked at SpaceX that were literally working on rocket ships and figuring out crazy engineering feats that nobody else had ever figured out (ever seen them land a rocket on a floating dock in the middle of the ocean?). Crazy work lives were supplemented by their love for the beautiful game, and every Thursday night SpaceX FC showed up and competed on every level.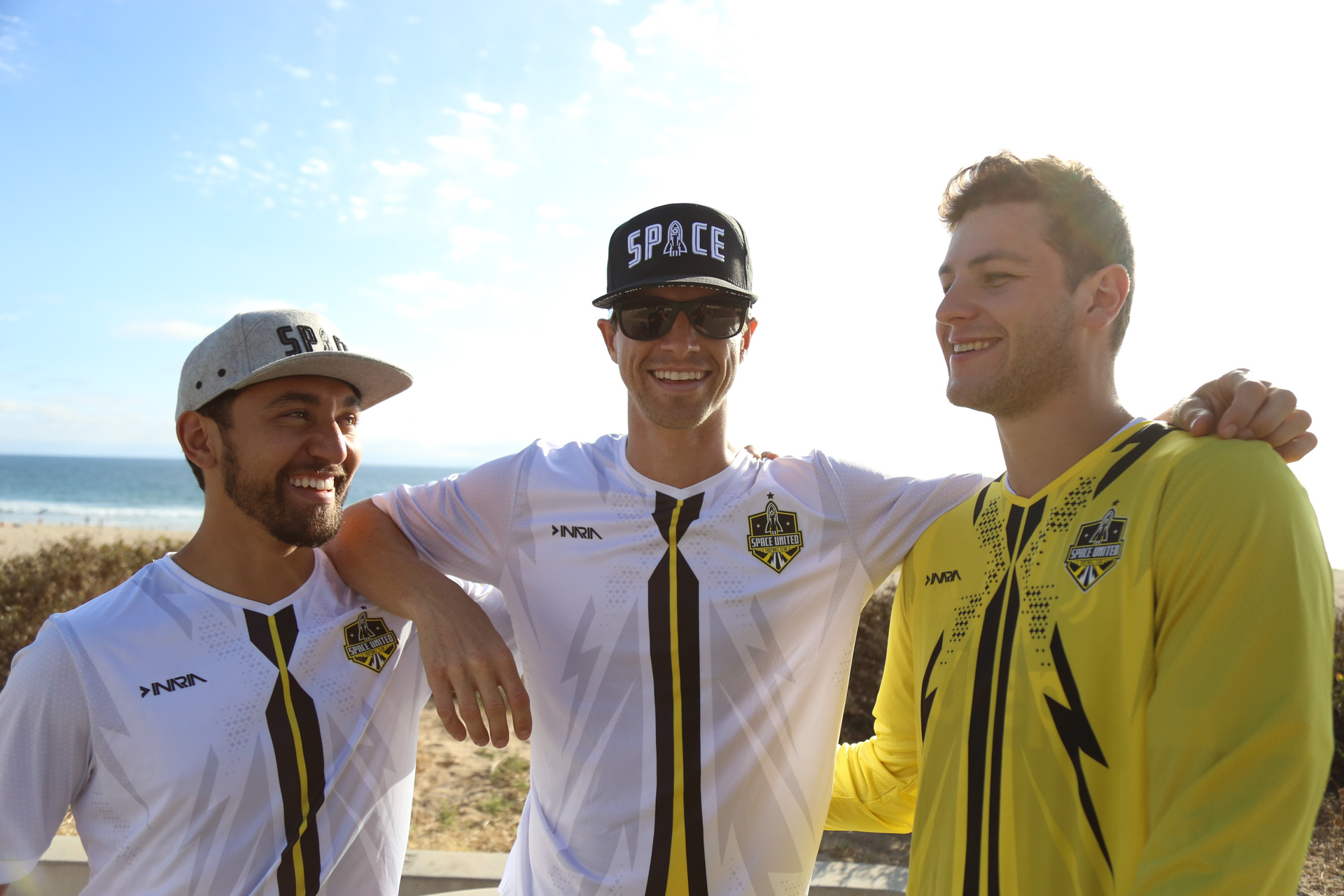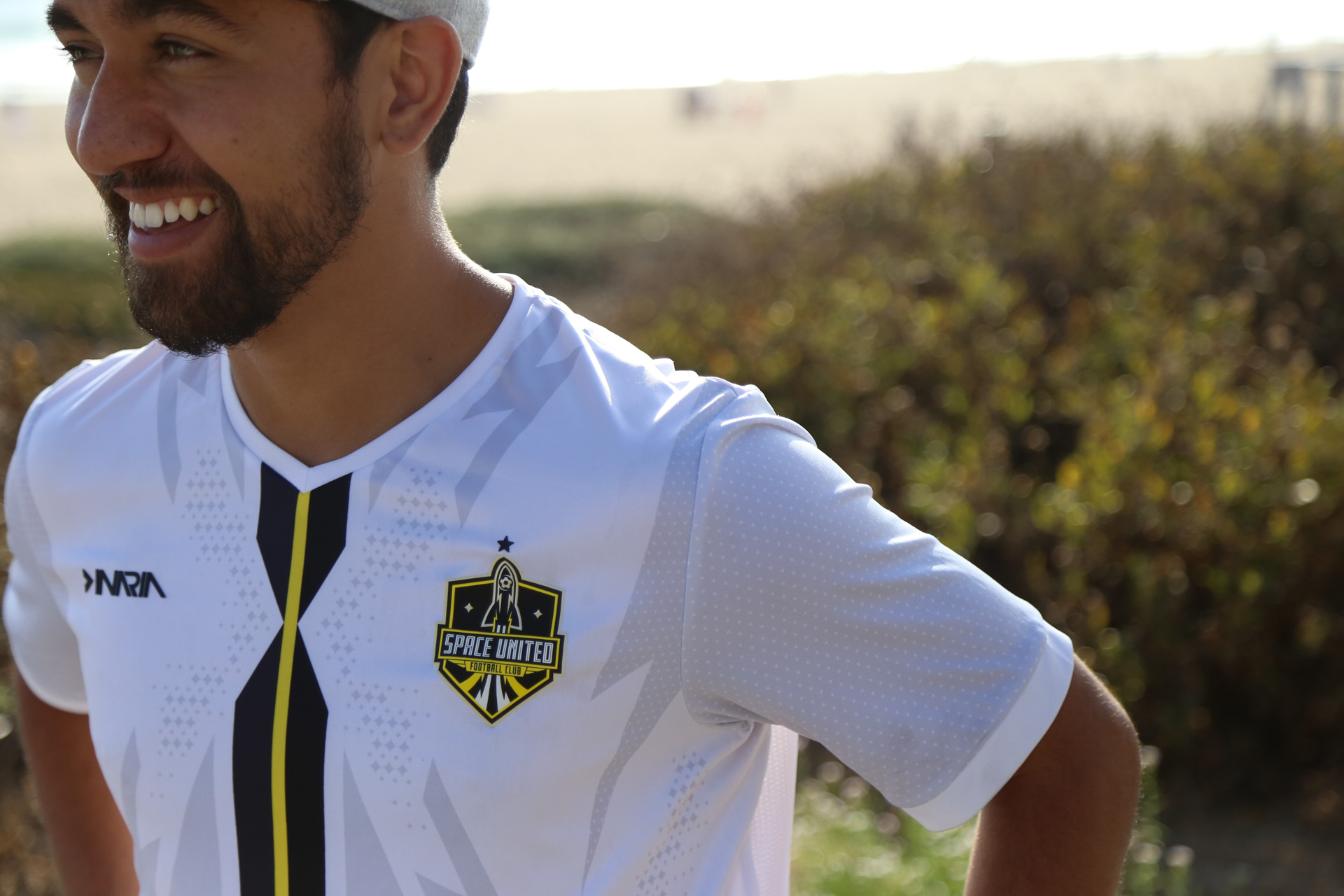 As part of playing in the league, each team got to design their own custom uniforms and the SpaceX jersey was one that we got countless requests to sell. SpaceX FC embodied what the league was about both on and off the pitch.
Cut to a couple of years since that first season, and SpaceX FC has grown from a company specific team, to a football club that brings together a diverse group of players from across the space industry. They are now Space United – a team of people that are literally changing the world as we know it. The future will look very different because of the work that Space United players are doing.
In those early days of The Association, I got to know Camilo Tobacia who founded SpaceX FC and is now leading the Space United initiative. Camilo is a former youth professional soccer player from Millionarios (Bogota, Colombia), a former SpaceX engineer and a current engineer at Blue Origin. Camilo and his crew showed up every night, had a clear passion for the game and were miles smarter than the rest of us. We would talk a bit about space exploration and what that meant. Camilo would talk about his love for the game and almost always could be seen wearing a Colombian national team jersey to rep his home country. I would see Camilo at countless soccer events around Los Angeles. His passion for the sport was undeniable. I think we might have even watched a World Cup game together that Colombia was playing in.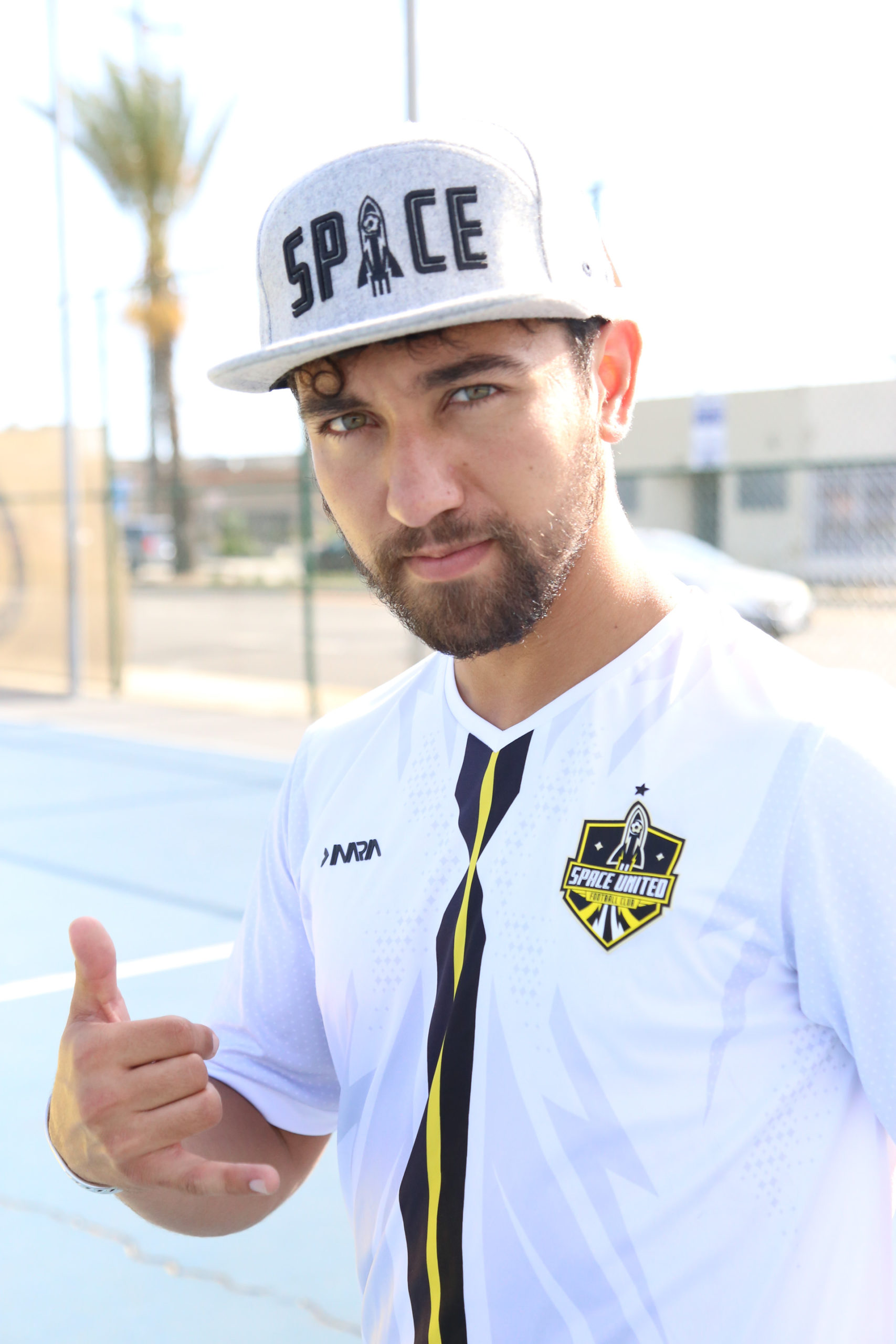 In those early days of getting to know Camilo, I had no idea of his grander ambitions to build out a soccer club that embraced both the sport and space. His passion to build a club that had a youth academy that incorporates STEM learning, language immersion and Social Emotional Learning (SEL). A club that would do community outreach in underserved communities and that ultimately has big ambitions to build a professional soccer club.
But that is what Space United is doing. They are out there giving back by speaking to kids in communities that normally might not have access to top space engineers, they're launching a youth academy and they are bridging two communities that people don't often associate – soccer and space.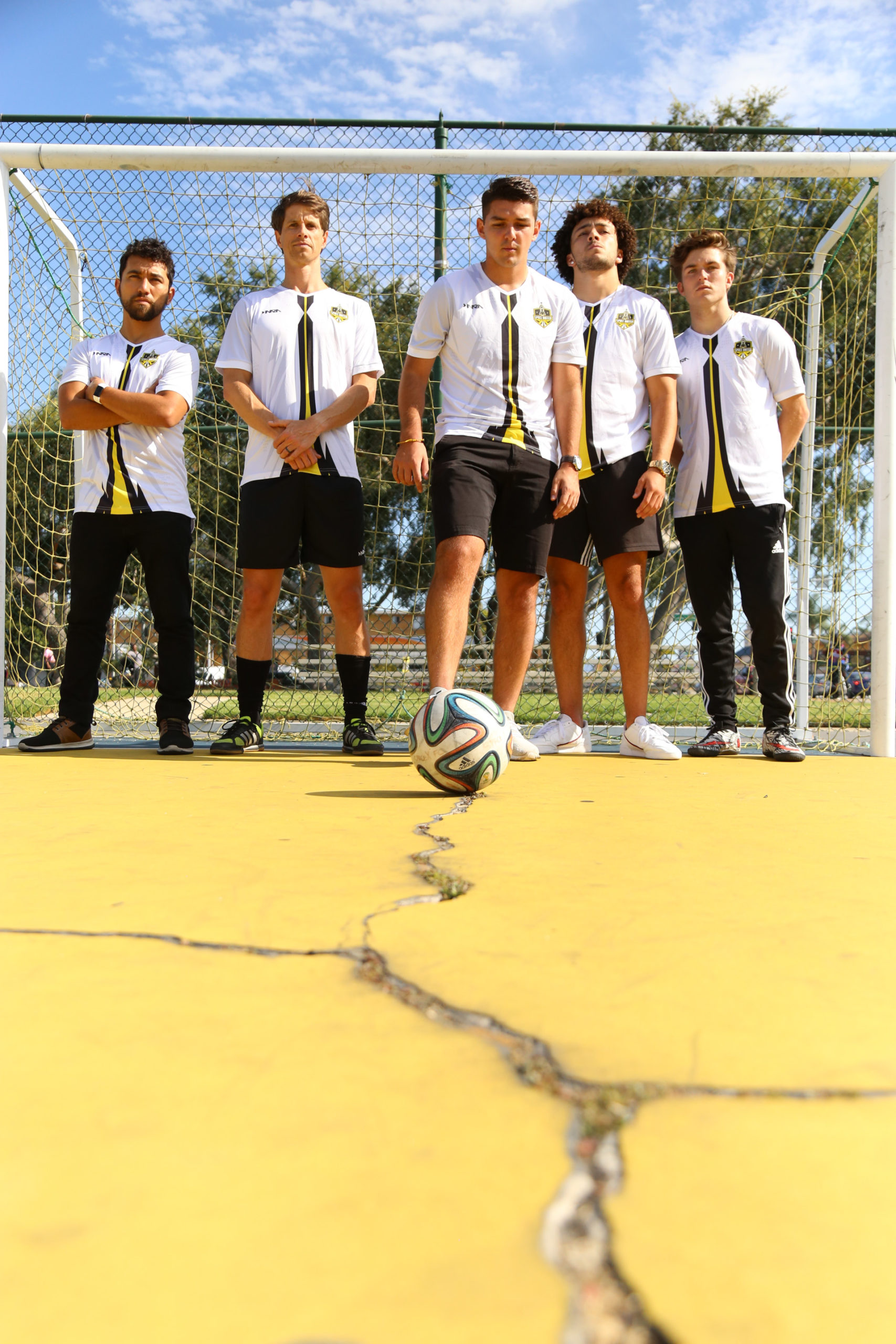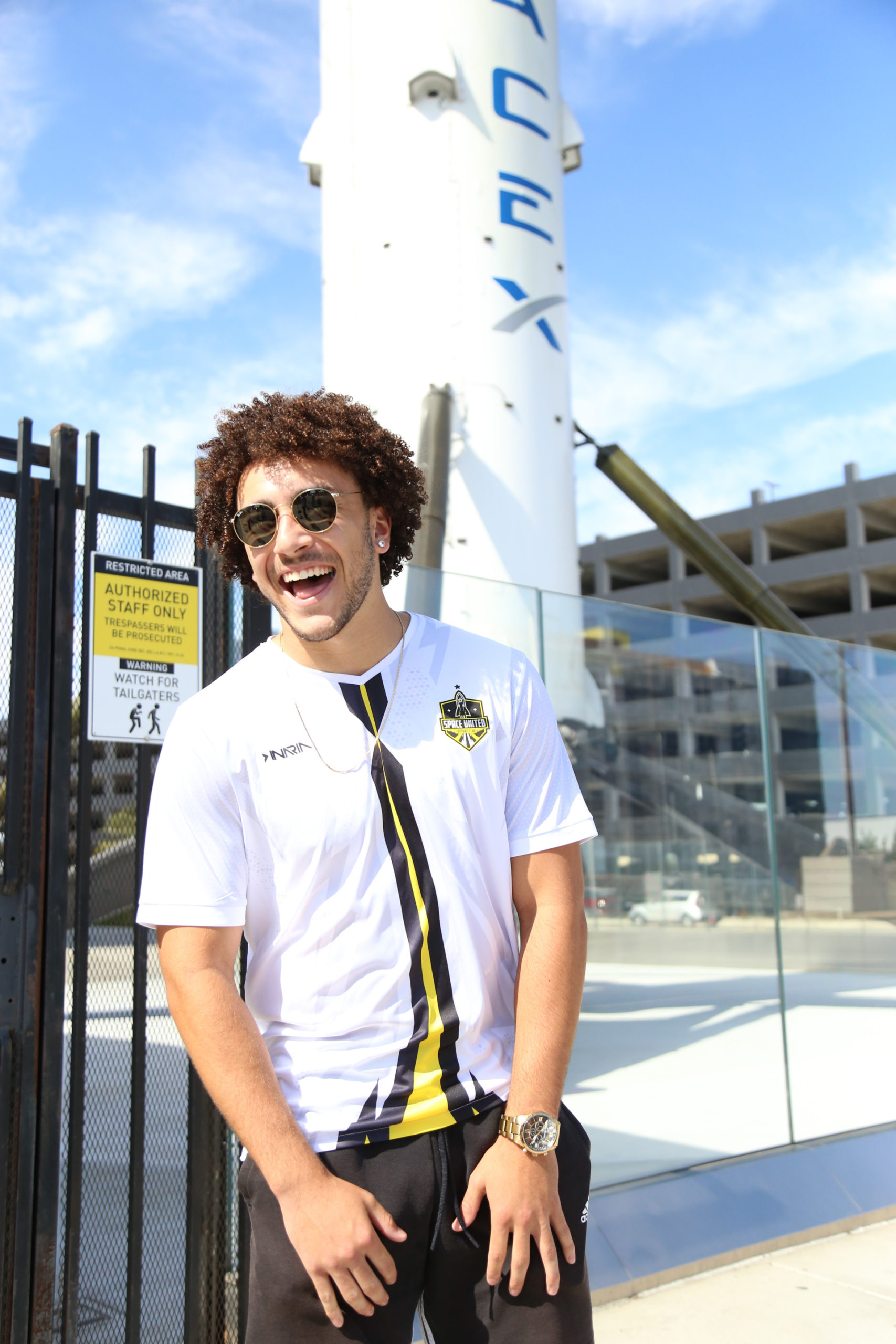 I'm going to bet big that Space United will accomplish the things that they have set out to do. Any group of people that can figure out how to send rockets into space and are as passionate as they are, gets my backing to achieve whatever they have set out in front of them.
In the meantime, head over to their website to get a deeper look at what they are all about and cop yourself a Space United jersey.