JORDAN 1's ESSENTIAL WORKERS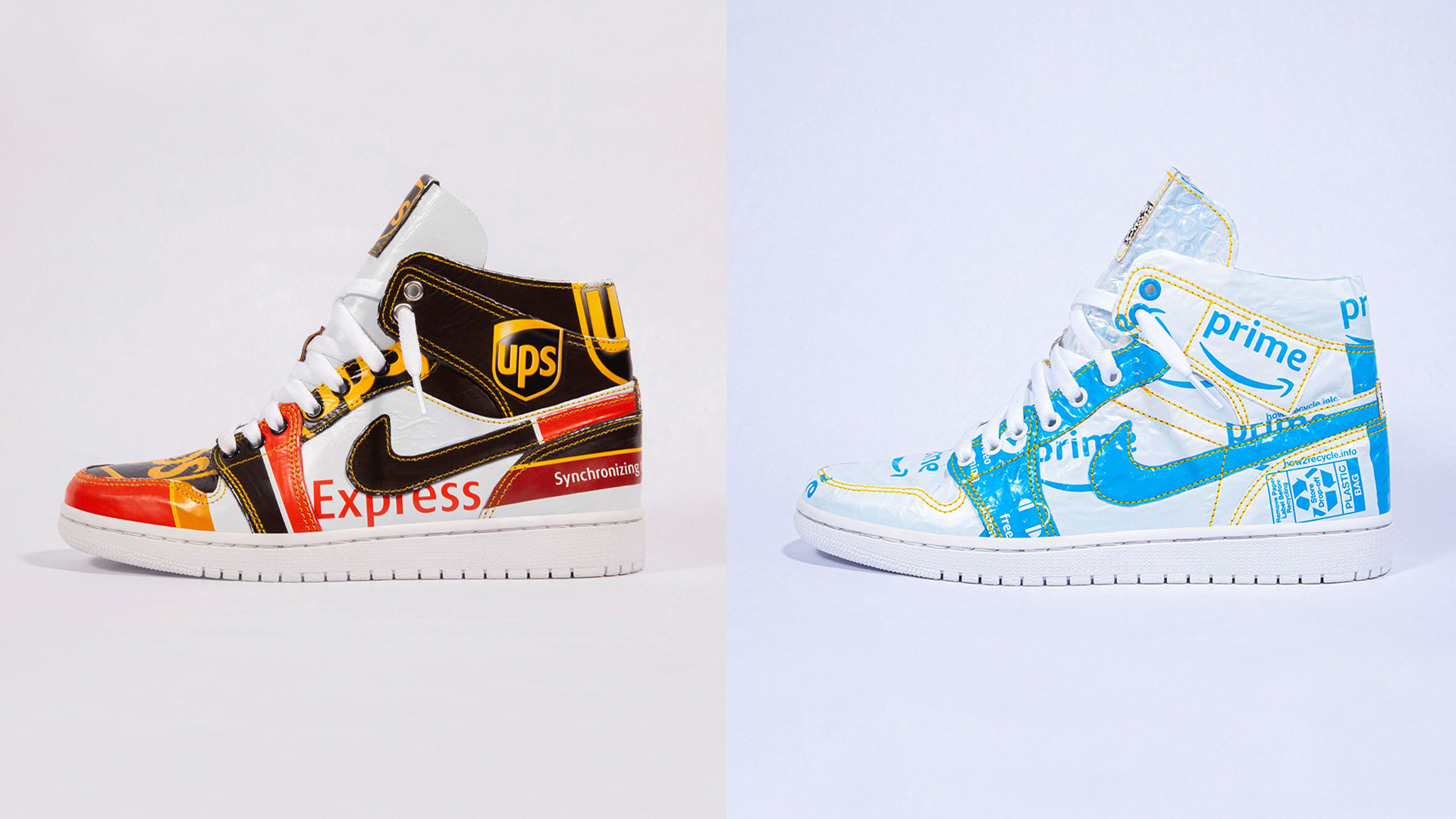 Difficult times often bring out the best in people. This can be especially true with art. Creativity is spawned in difficult times, and this custom sneaker project from Jeff Waskowiak (aka @get.kickrich) is a shining example of that.
Jeff, who is a bundle of creativity, has worked on some of your favorite sneakers. He was a sneaker designer at Nike and worked on the Air Max line. This means he has worked on Air Max '90s, 97's, and the 270s. That's an impressive stable of sneakers to get to work on and design and you probably have some of his designs in your closet. Jeff told me that he has never held the title of "footwear designer" and that he doesn't even really consider himself a designer. I might argue with him a little on this point, as the work that he does certainly seems to fall in the category of designer but most certainly qualifies as creative.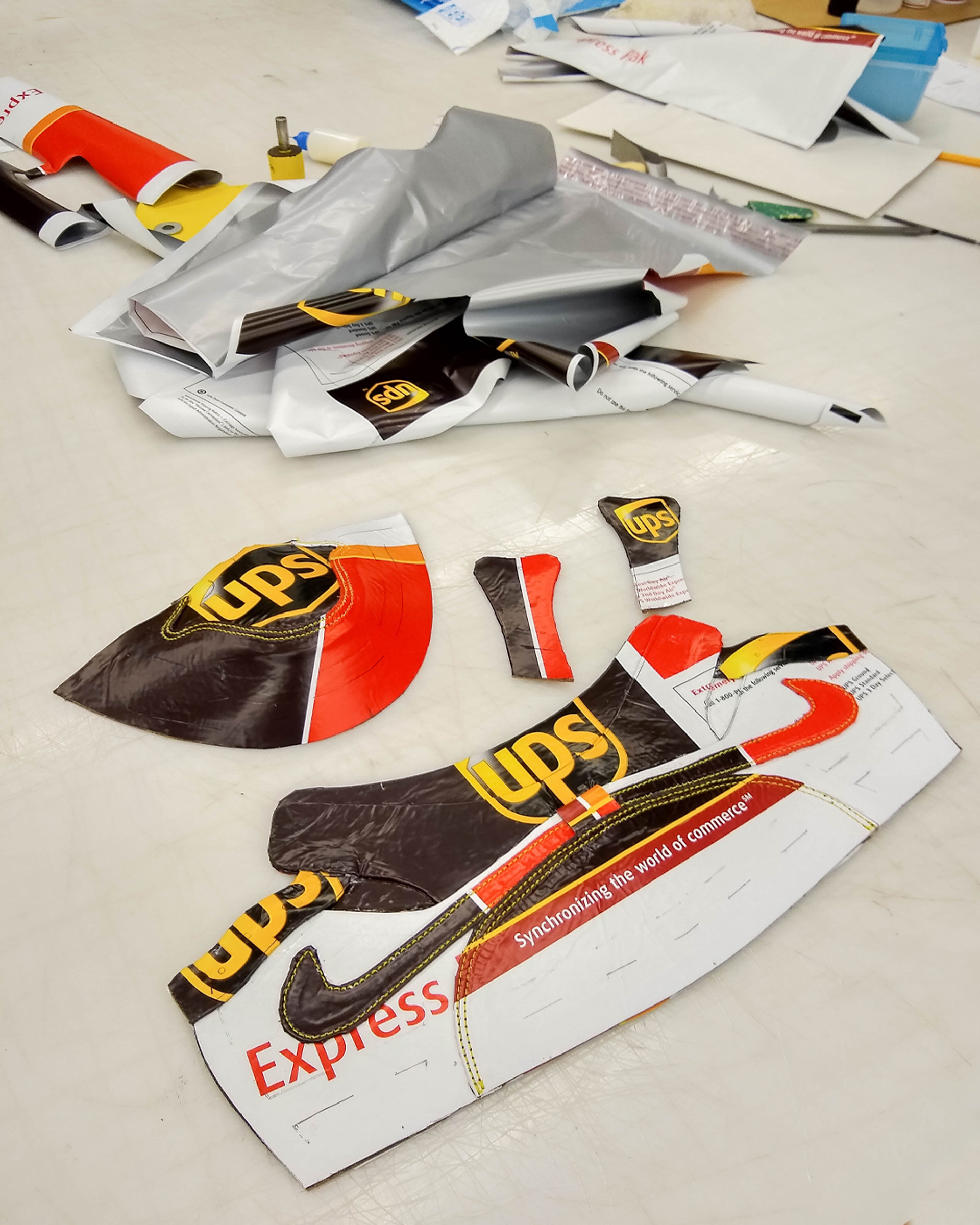 One project that he has worked on recently is the "essential workers" sneakers he has put together. What is the essential workers package you ask?
"The 'essential workers' Jordan idea popped in my head one day simply because it's incredibly culturally relevant right now, and I thought it would be a unique way to say "thank you" to those inspiring folks.
I could make a ton of these trying to cover every possible 'essential worker' people group, but that was never my goal.  I just upcycled packaging I had in my possession from online orders, and that is how the Amazon and UPS versions came about.  If I would have had DHL packaging, etc then you would have seen a DHL version."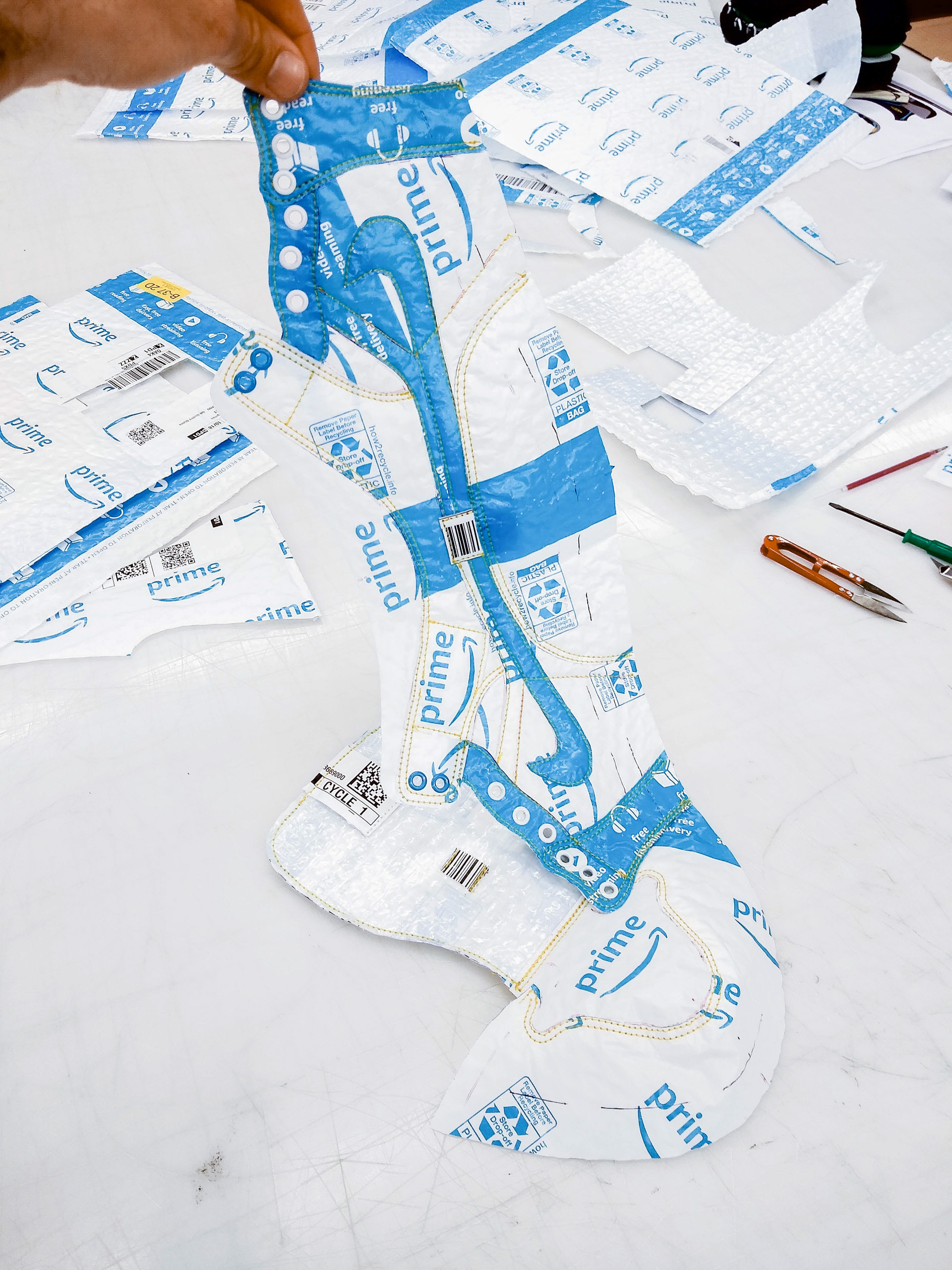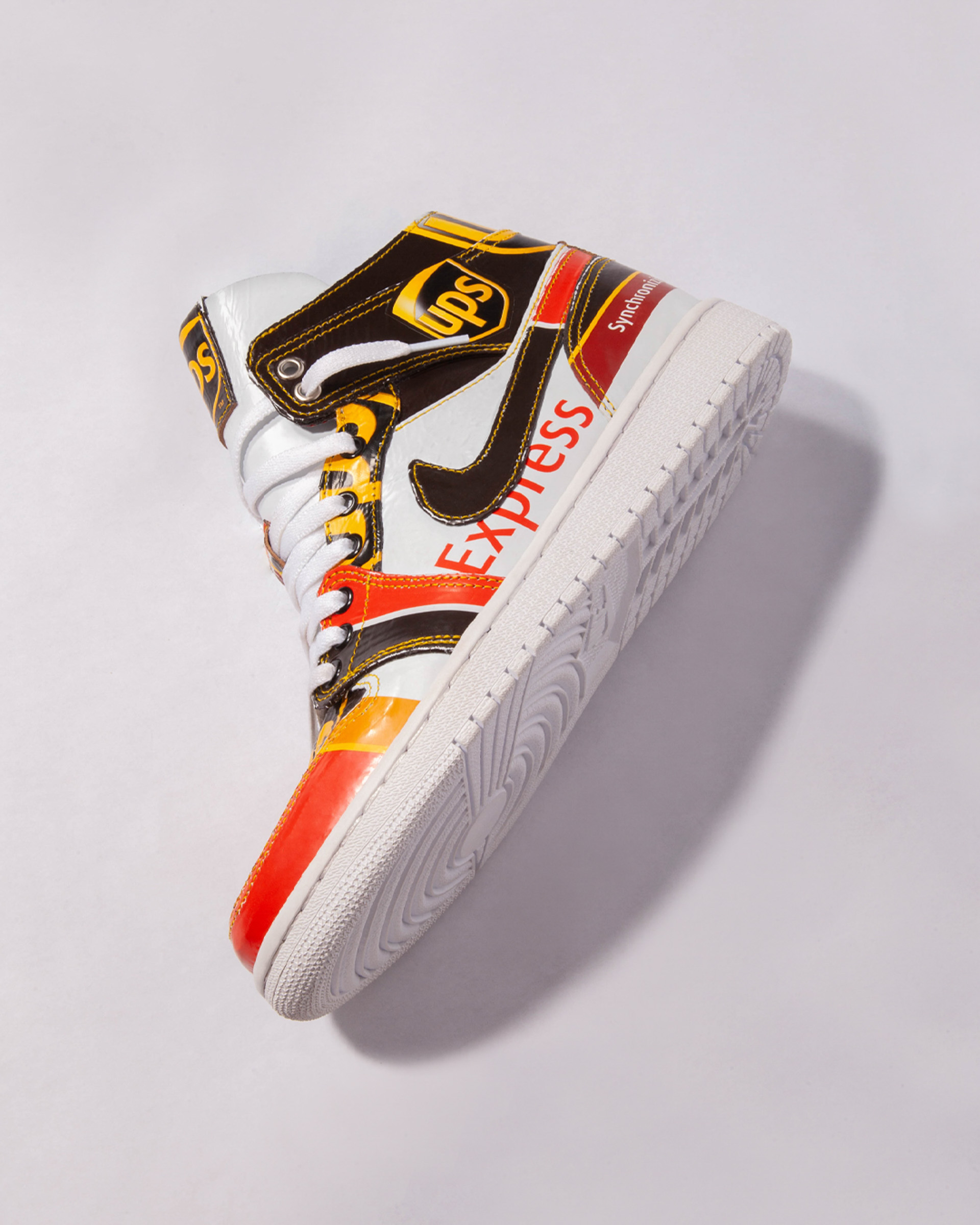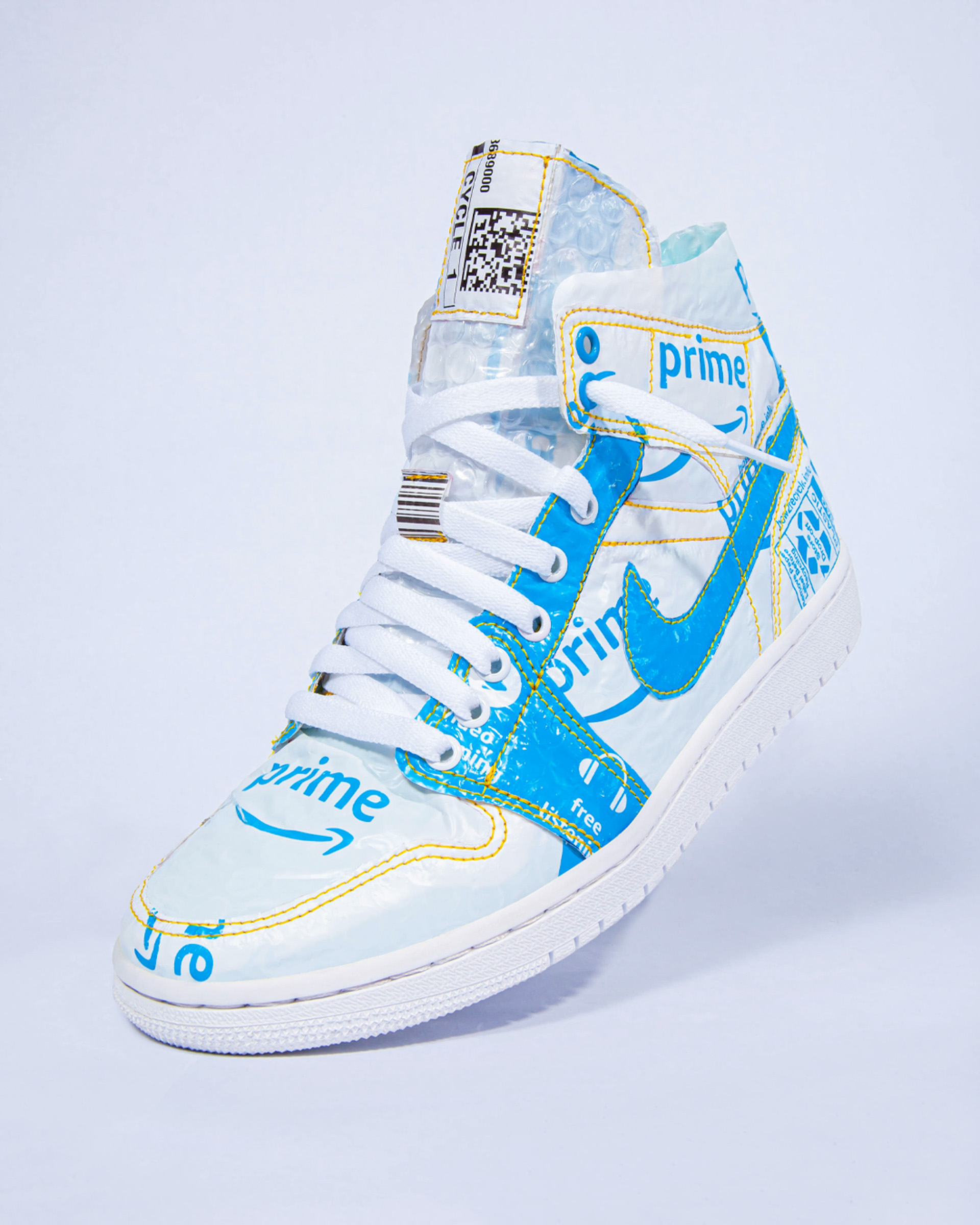 Are these for sale you ask?
"Yea, of course.  If someone wants a pair I will remake them for them.  I've sold several pairs already, but I forewarn people prior to purchasing them that they are intended best as collectors items, not daily go to shoes, due to the fragile nature of the UPS packaging.  I have to bond the packaging to a leather base or else making a viable shoe out of the packaging is not realistic.  I have made a pair of the UPS shoes for myself that I have been wearing around to see how they hold up.  Obviously they are a special material, not typically used on footwear."
So custom Jordan 1's, upcycled with materials around the house all in an effort to support essential workers. This wins on so many levels. If you are interested in copping your own pair, head to KickRich to connect with Jeff.