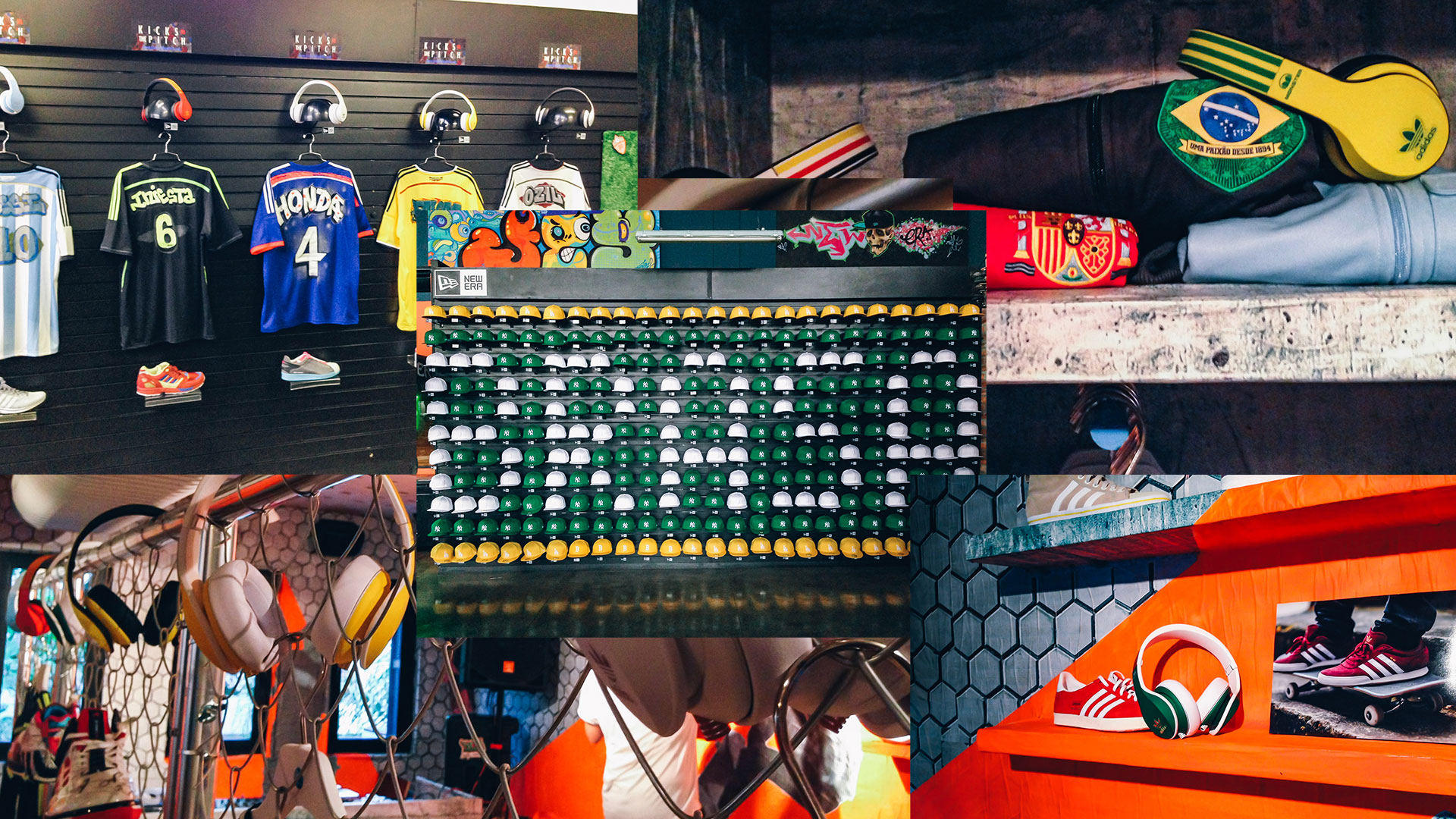 KTTP: An Origin Story by Founder Curtis Brown
About 6 years I first had the idea that became Kicks to the Pitch. I was sitting around one of the sneaker events I use to throw and noticed all of the people wearing soccer tops paired with sneakers. It was February of 2014 and the World Cup was that summer. A good friend by the name of Peter Fahey, founder of Sneaker Pimps, hit me up asking if I had planned on doing anything around World Cup with our sneaker event. At that I had nothing, but I was going to the tournament with my brothers. In one of those perfect place, perfect time scenarios, Peter said he might have something for us to do. Looking back at my love for the sport and following soccer as much as I could, I always felt the sport needed more of something. When I would see the kids at the sneaker conventions rocking the kits with the kicks it triggered that something and I knew there was an opportunity in front of me.
Sneakers have always been a part of my life and to some extent, it was what made me different. I was always the one looking to be the first with anything on foot. I was largely into fashion and loved to have the gear that nobody else had. Taking those two things into play, when I would see someone in a soccer top with kicks I always felt as though they were ahead of the curve. It only fueled the concept of KTTP to become reality.
After sitting at my house for a bit and talking with my friend about this idea, the name Kicks to the Pitch came to mind. It was a literal name of what we wanted to discuss, Sneakers that people would wear on the way to the game. It was strange but the name just came out and sounded good. I needed a name to get down on paper as I wanted to get back to Peter about the World Cup opportunity. I bought the domain name, applied for the corp. documents and off we went. The website was nothing but a blog with some terrible photos and no staff. It was just me and my homie, Jon, and we had zero idea what we were doing.
Kicks to the Pitch went live as well as hosted its very first event in the Summer of 2014. Working back with Peter Fahey and Sneaker Pimps, KTTP curated a special adidas and Monster headphone event inside Sneaker Pimps Rio and Sao Paulo. As art has always been part of our DNA, we teamed up with 6 LA-based artists to hand paint 6 Adidas national team tops and paired them up with the limited-edition Monster headphones that were made for each adidas team in the 2014 Cup. The events that summer was the first step into creating what our core identity is today. Brazil World Cup will forever be important to me as it truly was the inception of Kicks to the Pitch.