PATTA'S PITCH FOR CULTURE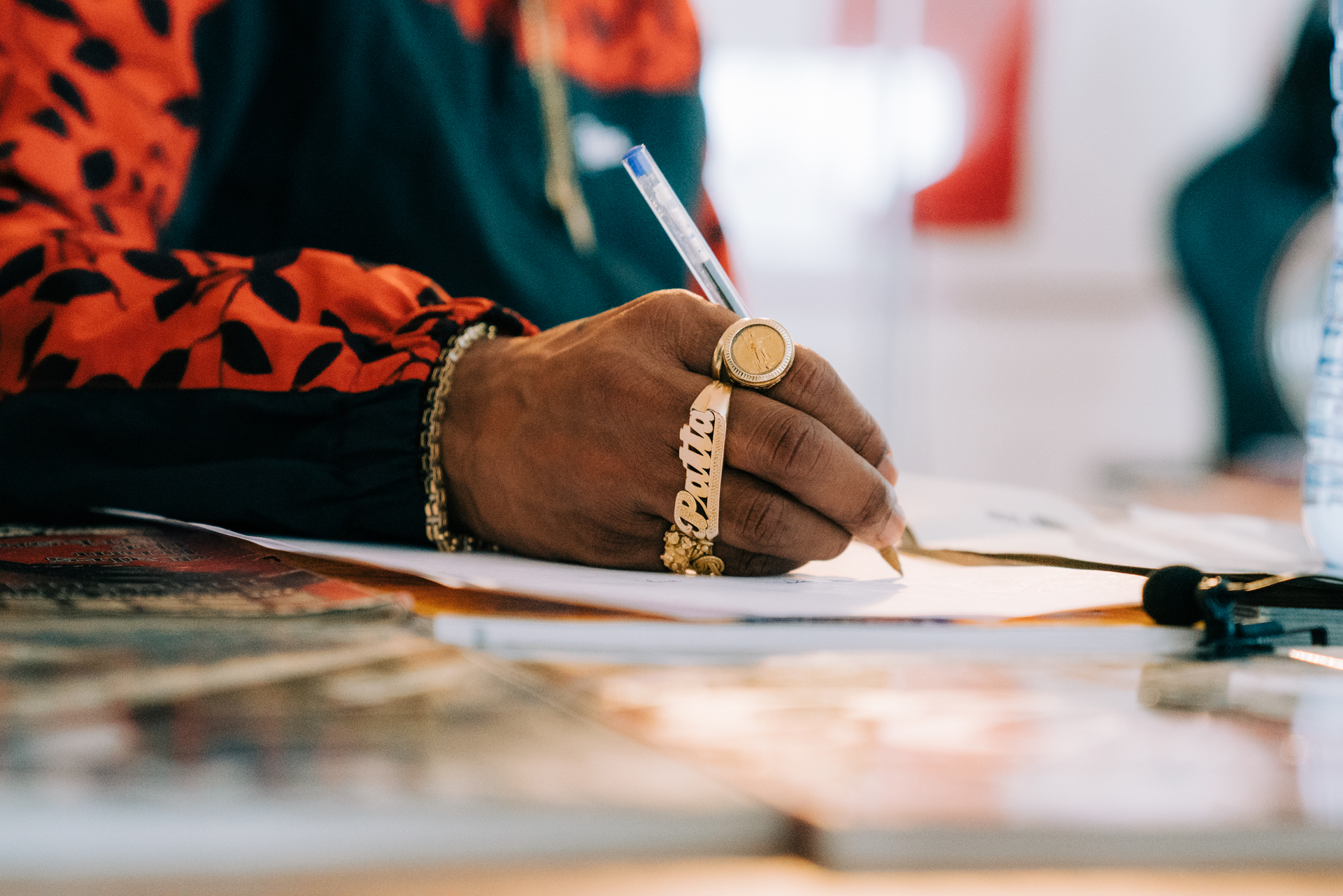 As a black man born and raised in Italy, my life, identity, culture, and influence were something I had to fully commit myself to. Being raised by Ghanaian parents and knowing my origins kept me grounded though. Most of the influence I got from outside of my home was from stars on the pitch that looked like me. Players like George Weah, Marcel Desailly, Edgar Davids, Stephen Appiah, and Lilly Thuram just to name a few. The rest of my inspiration flowed through music and what I considered stylish as an adolescent. All these helped me connect and move in confidence in a place where people of my background had to make things happen without handouts. Some made it happen with a ball that afforded them a platform highlighting their culture, while others like the Sabajo brothers Edson & Tim — leaders of the Patta streetwear brand — gradually connected the dots and grew from success to success until they reached where they are today. After interviewing Edson & Tim, there was so much to share that I think will connect dots for people to see the game of soccer, hip hop, and culture itself as a greater gift than what it is portrayed to be in the past.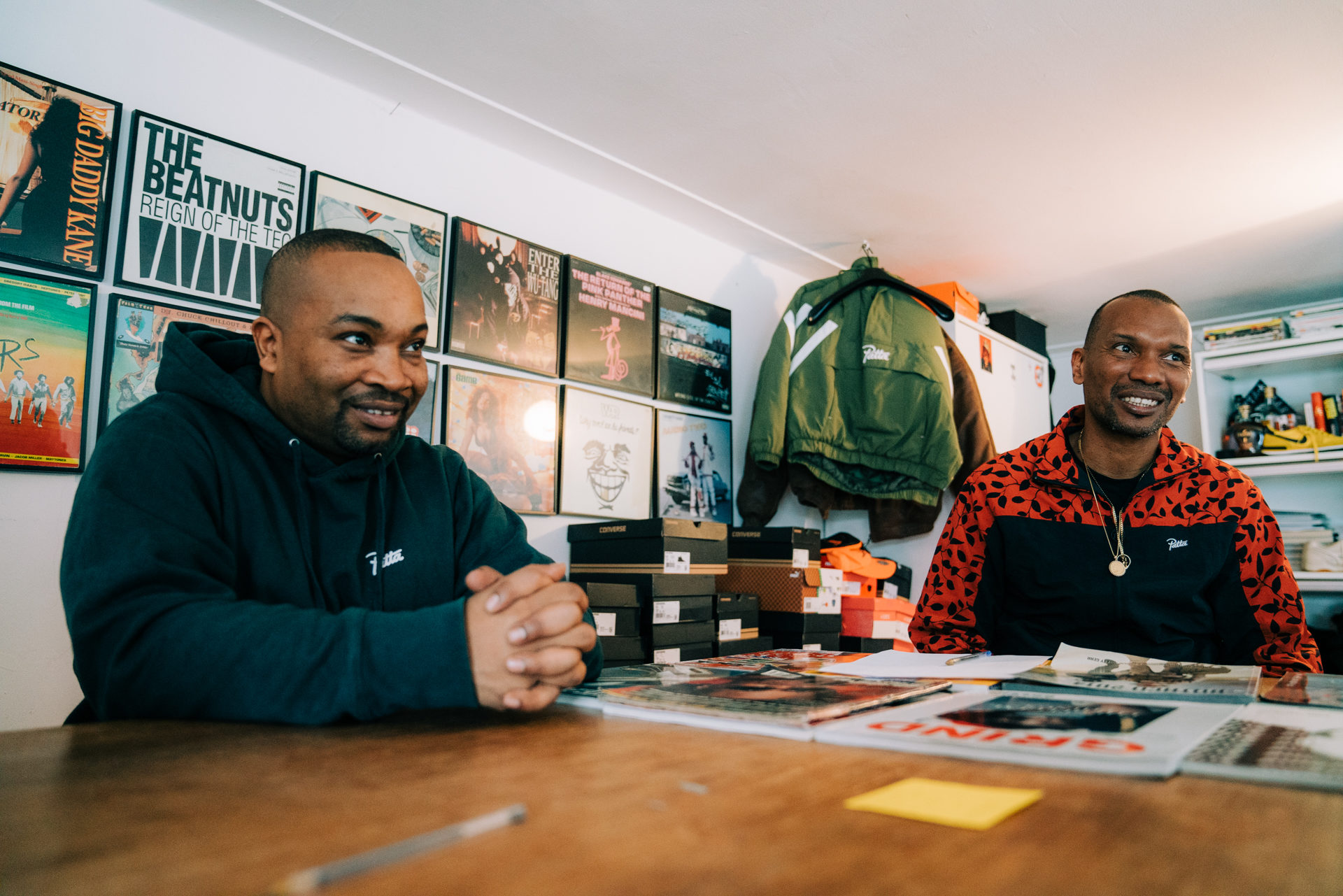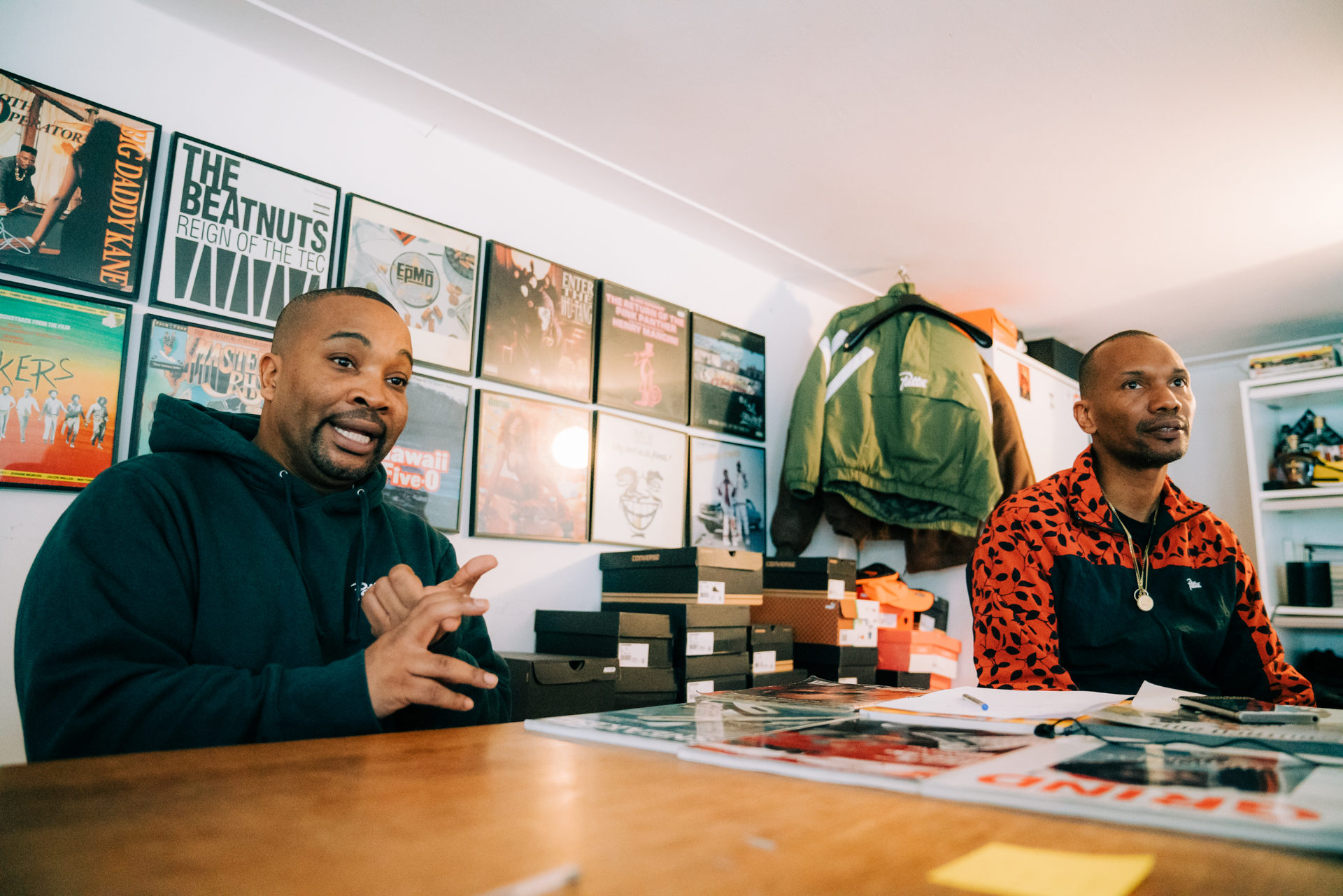 If you've never made the connection between football and streetwear culture or thought about hip hop having an influence on the global sport you have been missing out on some highlights. No worries though, the experience isn't a limited edition sneaker, there is more room to be filled.  This movement has been documented in the form of threads that tell stories through collaborations by your favorite brands, crafted by the culture mavens at Patta.
Patta—the Dutch street brand created by Edson Sabajo and Guillaume 'Gee' Schmidt, is more than what meets the eye. The brand has been able to do something that not many can. They have nurtured and remained true to their roots and foundation while simultaneously being leaders of creative innovation in streetwear culture.
What makes Patta so special is the stories that live within their creations. This value they stand on pays homage to their roots of Surinam (the country in South America where their parents migrated from), life experiences from street football, music, and sneakers. It doesn't just end there though. Patta thrives as a story of neighborhood heroes claiming their territory and living what they considered cool in their neck of the woods. Edson and his brother Tim Sabajo, represent what it means to be trendsetters and the notion that holding your own in a world where proving yourself gives you a pass in your neighborhood. Sounds pretty familiar right?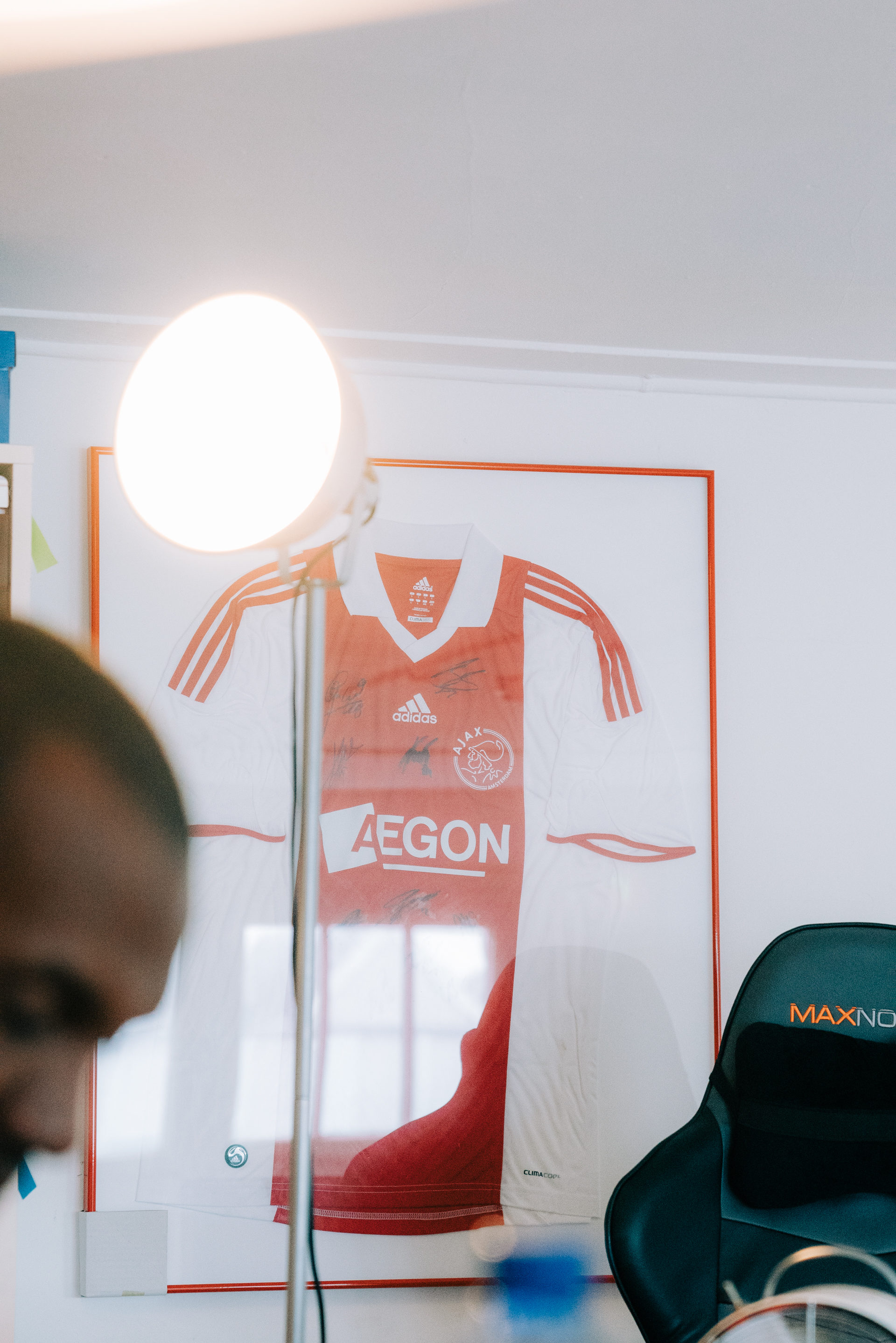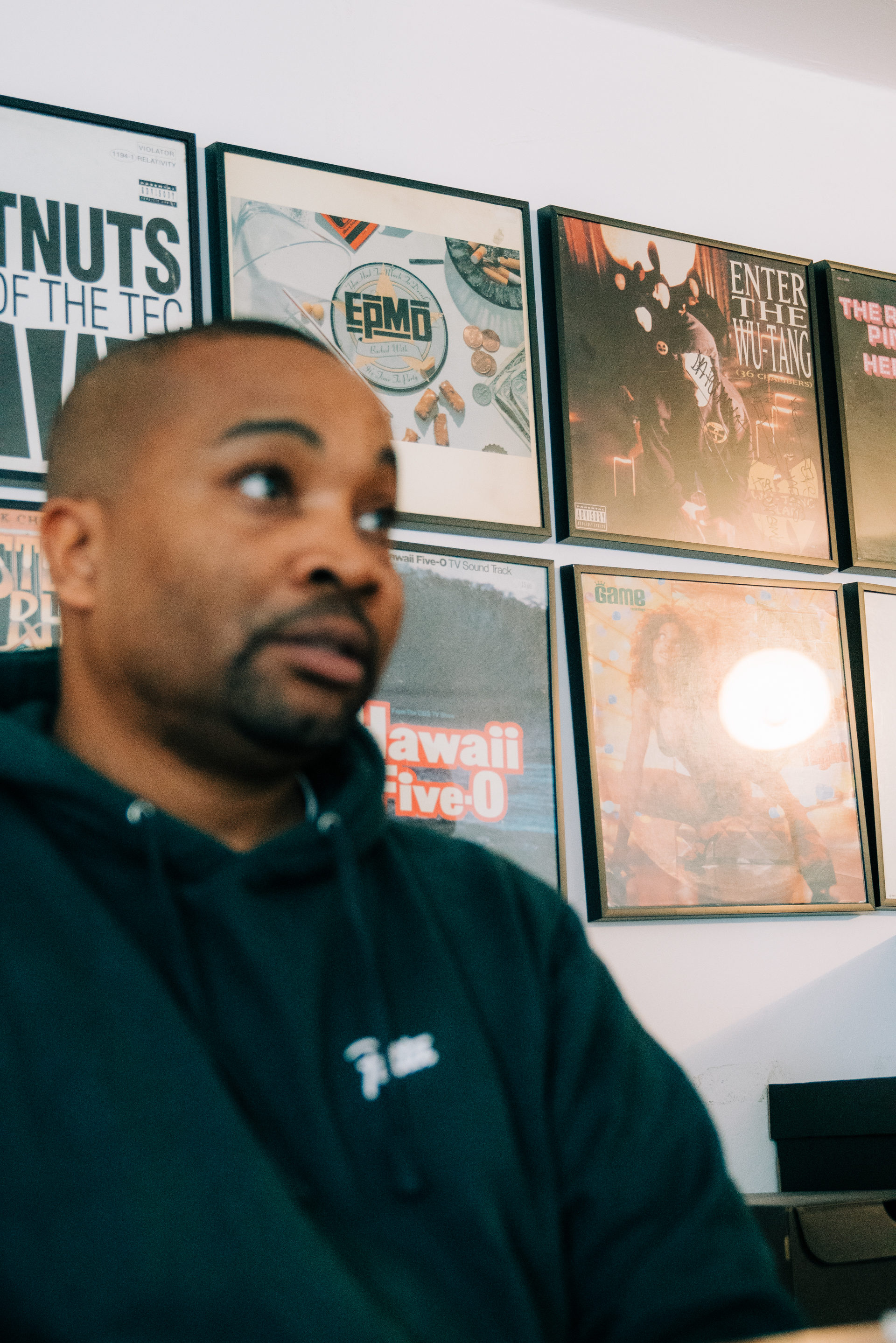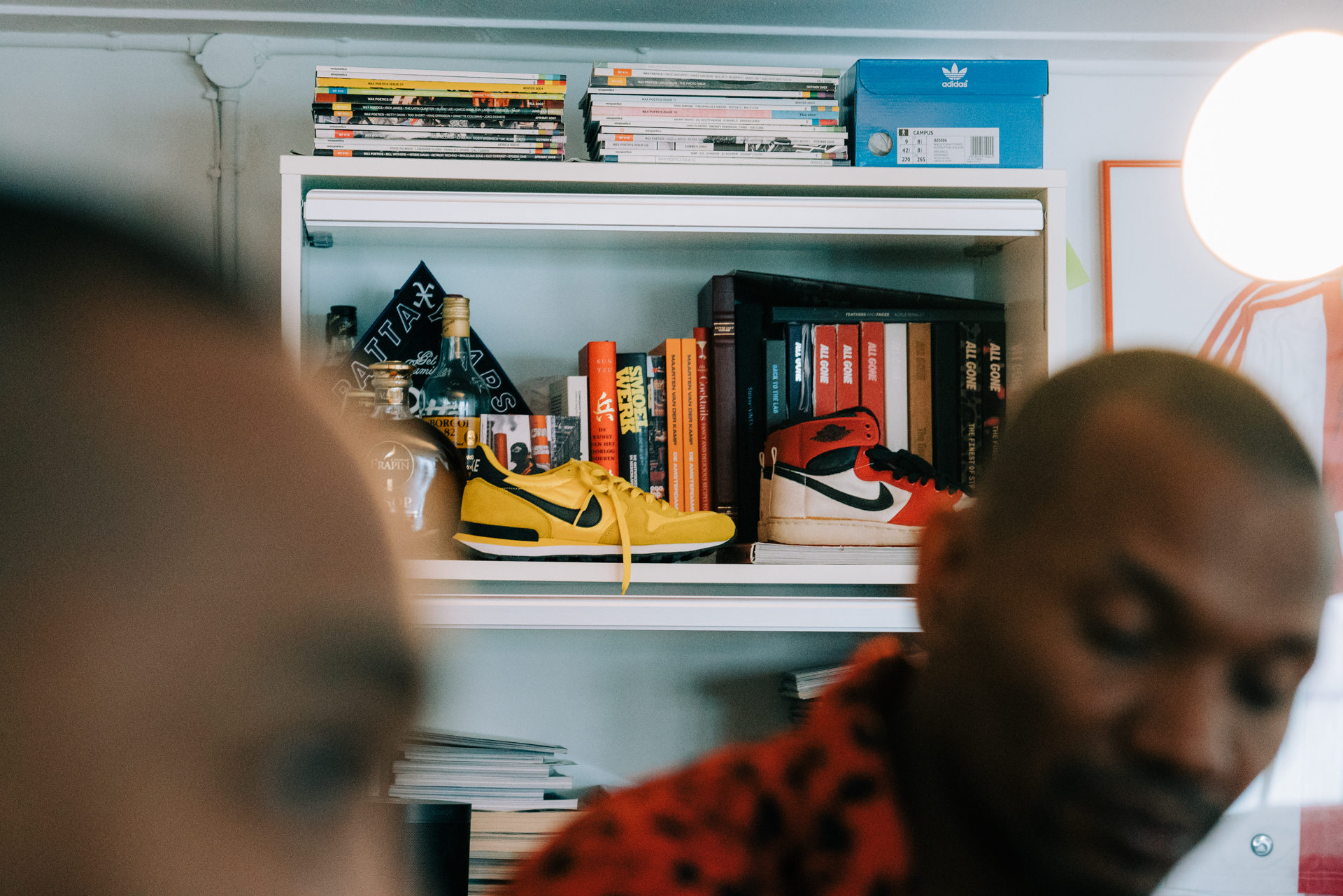 In America, you'll find a basketball court close to every neighborhood where legends were made. But none compare to the Mecca aka Rucker Park where you can't step foot on the court to compete unless you got game or a superb sense of style. Well—imagine that same type of culture and pressure, but in Europe. The sport being football and the game being played by people who don't all look like you—yet coming from the same struggle as immigrants. There was too much happening in their world to sit still. Edson and his brother Tim grew up in Holland as Ajax fans and were heavily involved in soccer, but not just friendly matches. Instead, they were entrenched in street football where you would play against some of the most skilled, toughest, and flashiest players.
"So you play outside and every hood, every block has like a basketball court, but it's a football court and you come together and we all play football. Then you went from one court to another court to play the other guys. So you know each other, but then you see each other on the pitch. So on the field you will see each other and then you look at each other like what do you wear."
The top performers became mavericks and mostly built their reputation on the pitch by being top players, which then transcended into the streets. There was no love for the ones who could not hold their own in the game of soccer or lacked style while playing it. The Sabajo brothers quickly figured something out about getting a rep and the culture they loved so much. So they took advantage of it by meshing their love for the game with music and making sure that they stayed fresh in the latest gear.
"Sometimes you end up seeing guys you see in the club, but you also know them from the pitch would say oh, he is nice with the ball. He was a nice football player. He was nice with that. Plus he had style, you know, that's how you connect."
The hunger and grind are just different. The Sabajo brothers had to be playing for something bigger than themselves. Being raised black in Europe is already an experience of its own, but adding the pressure of carrying the torch and leaving a mark is a whole different ball game. Imagine living in the Netherlands, facing the challenges that come with being black and trying to craft and lead a culture. The challenges they might have faced had to have been tougher than what others deal with today, but backing down was never an option.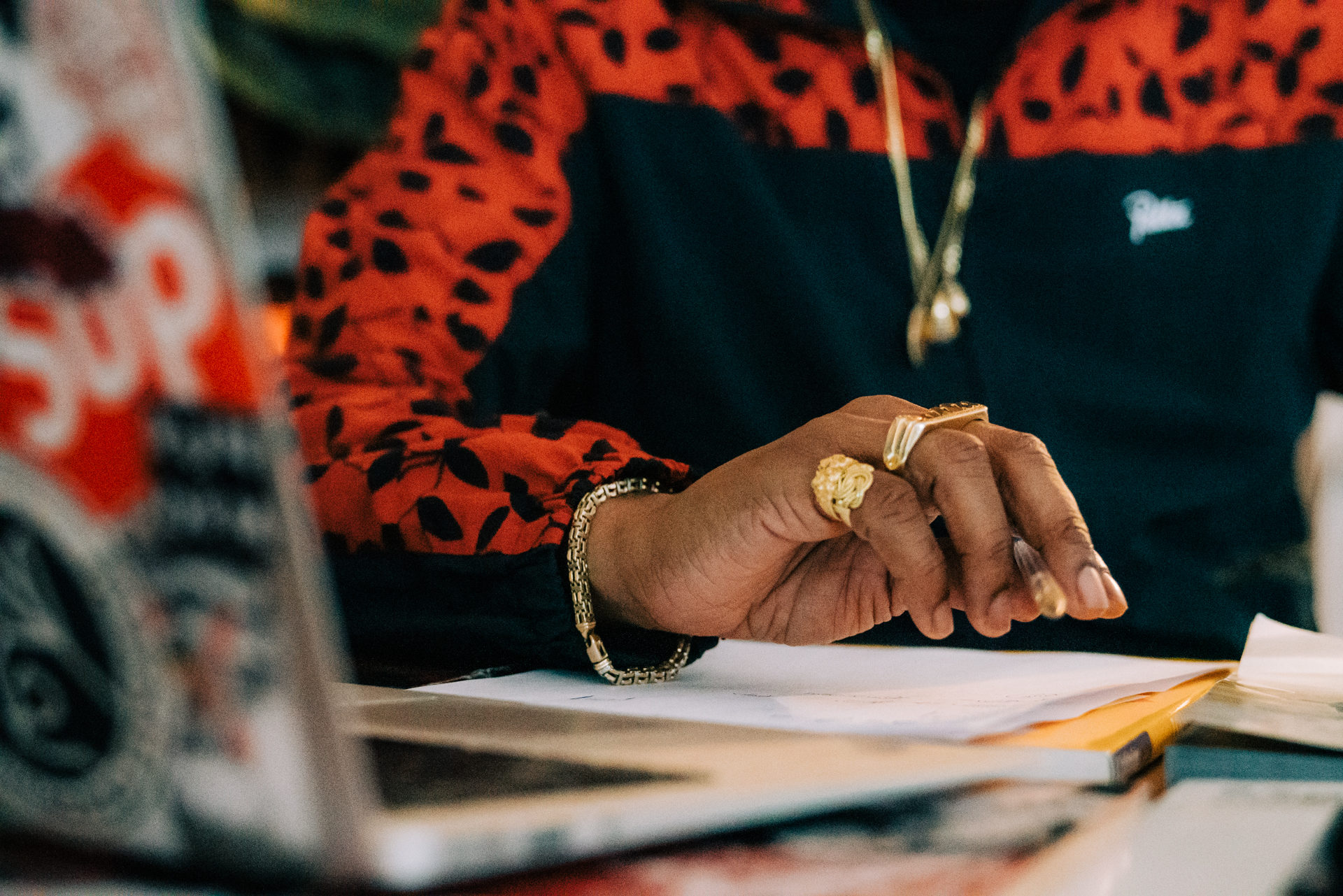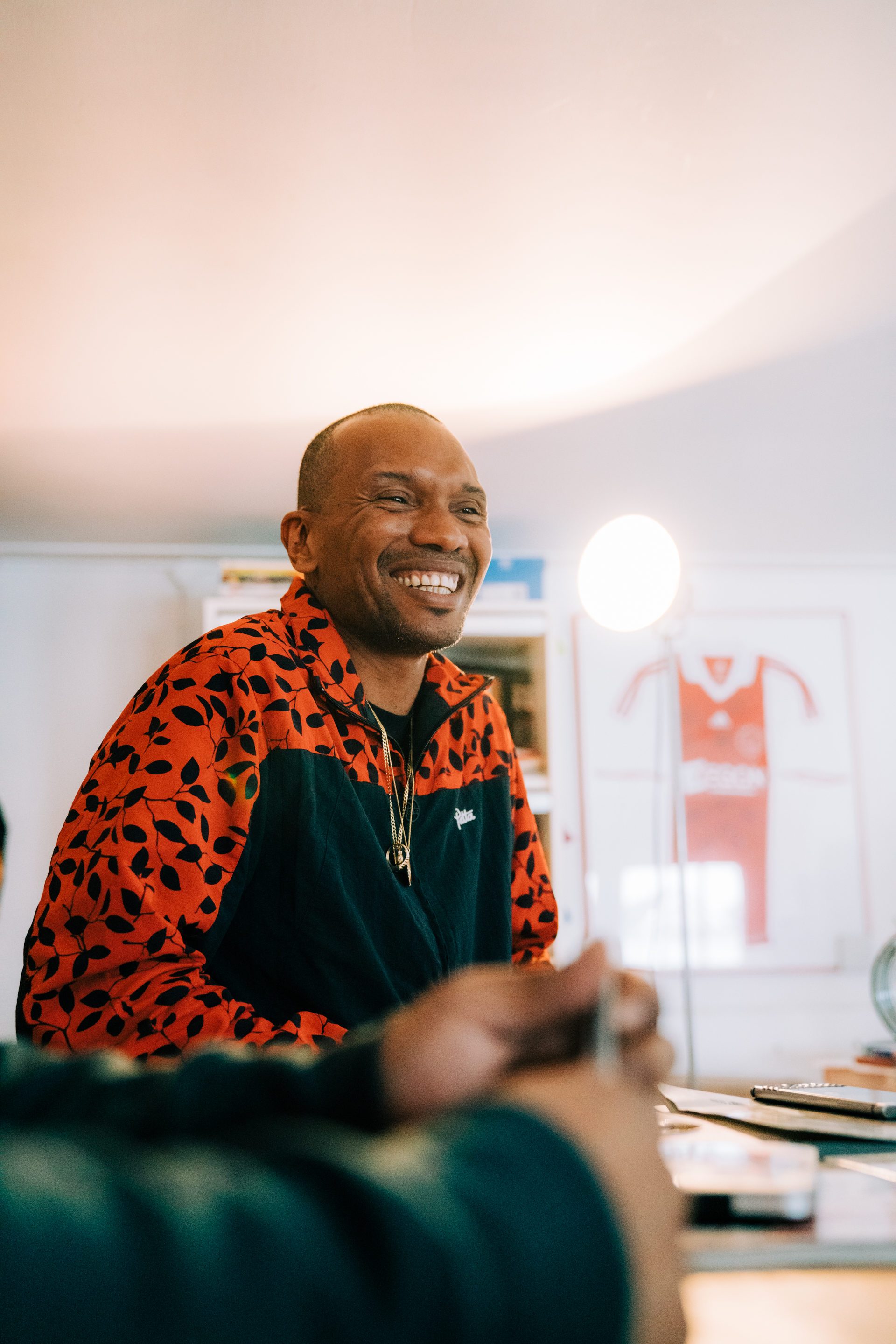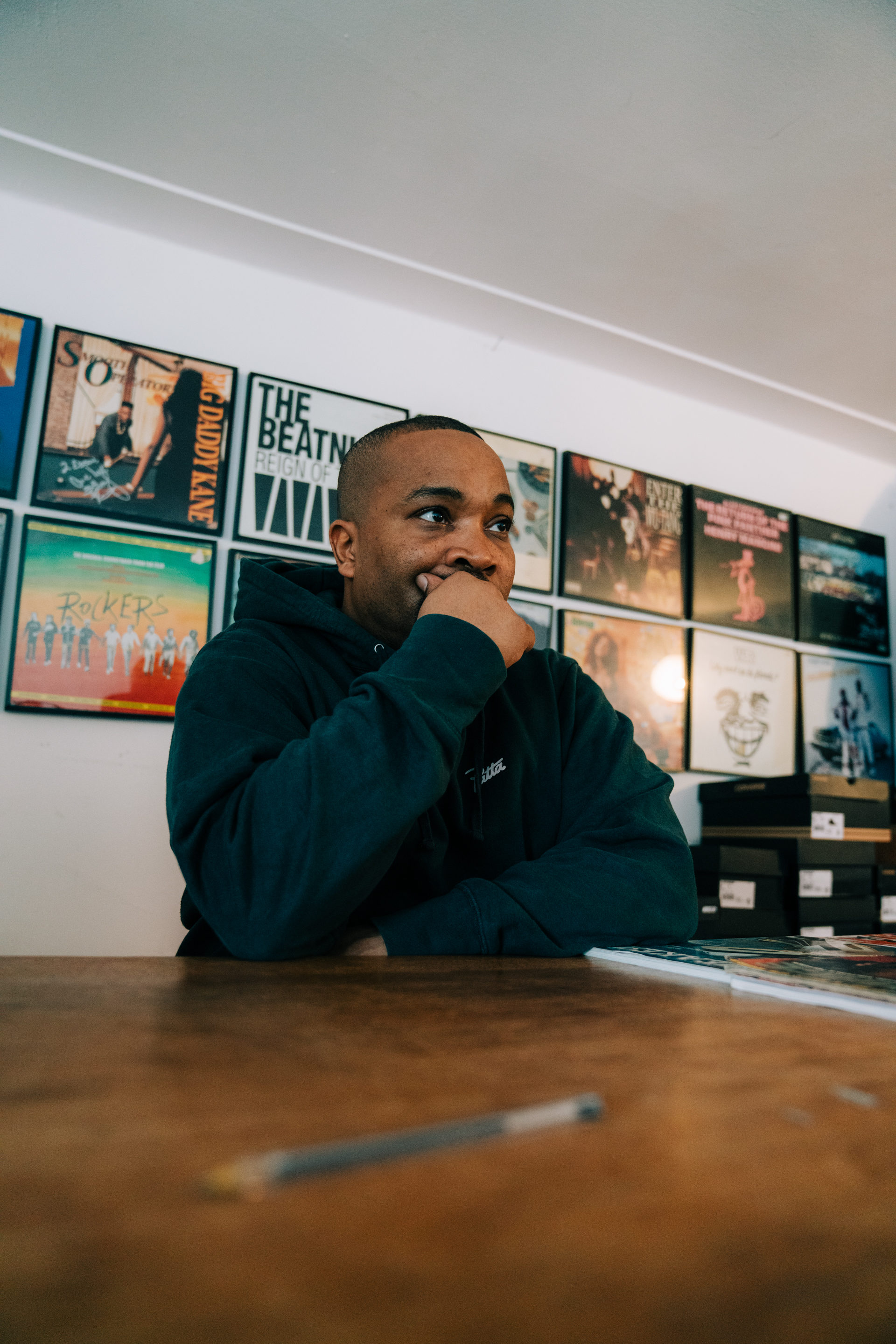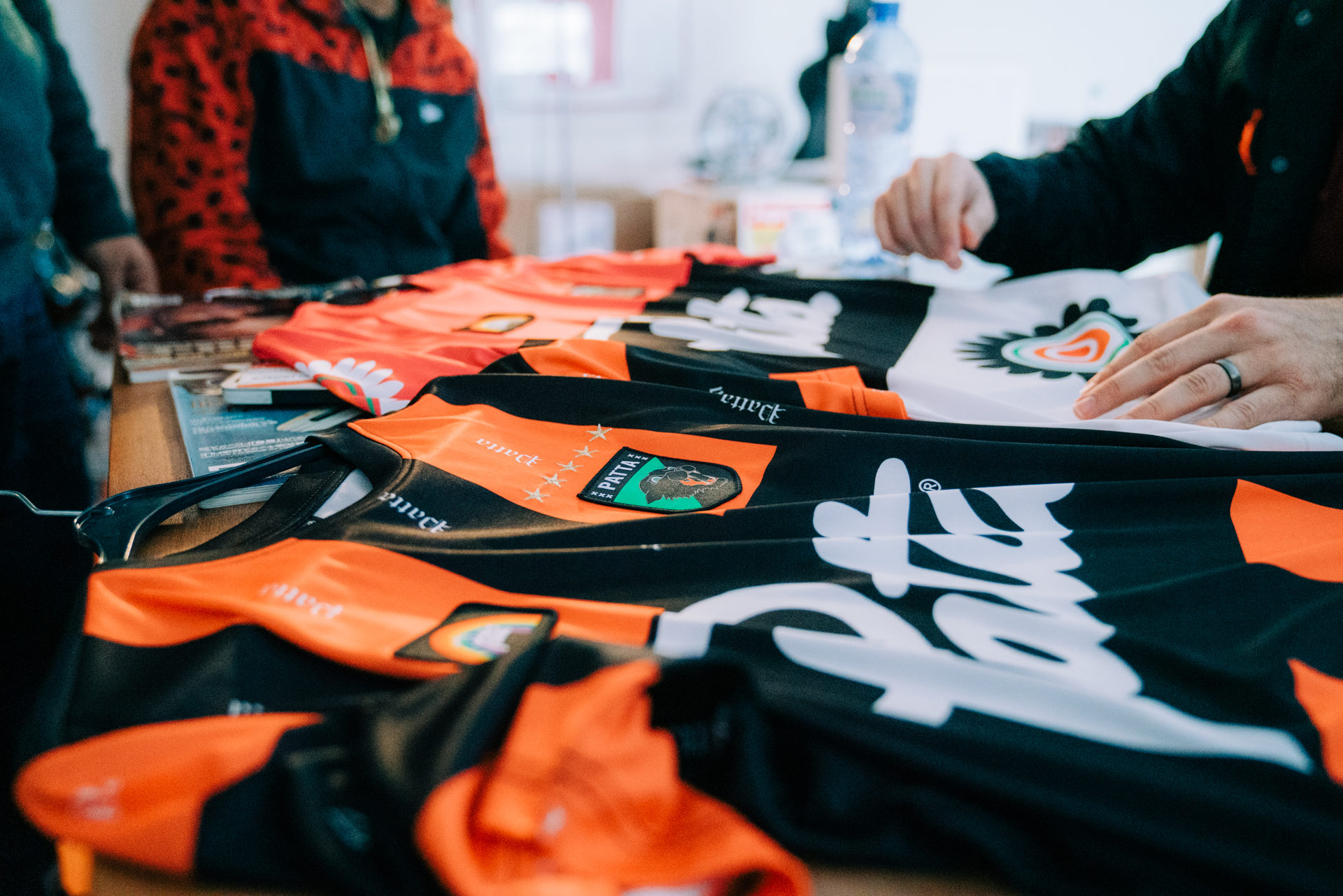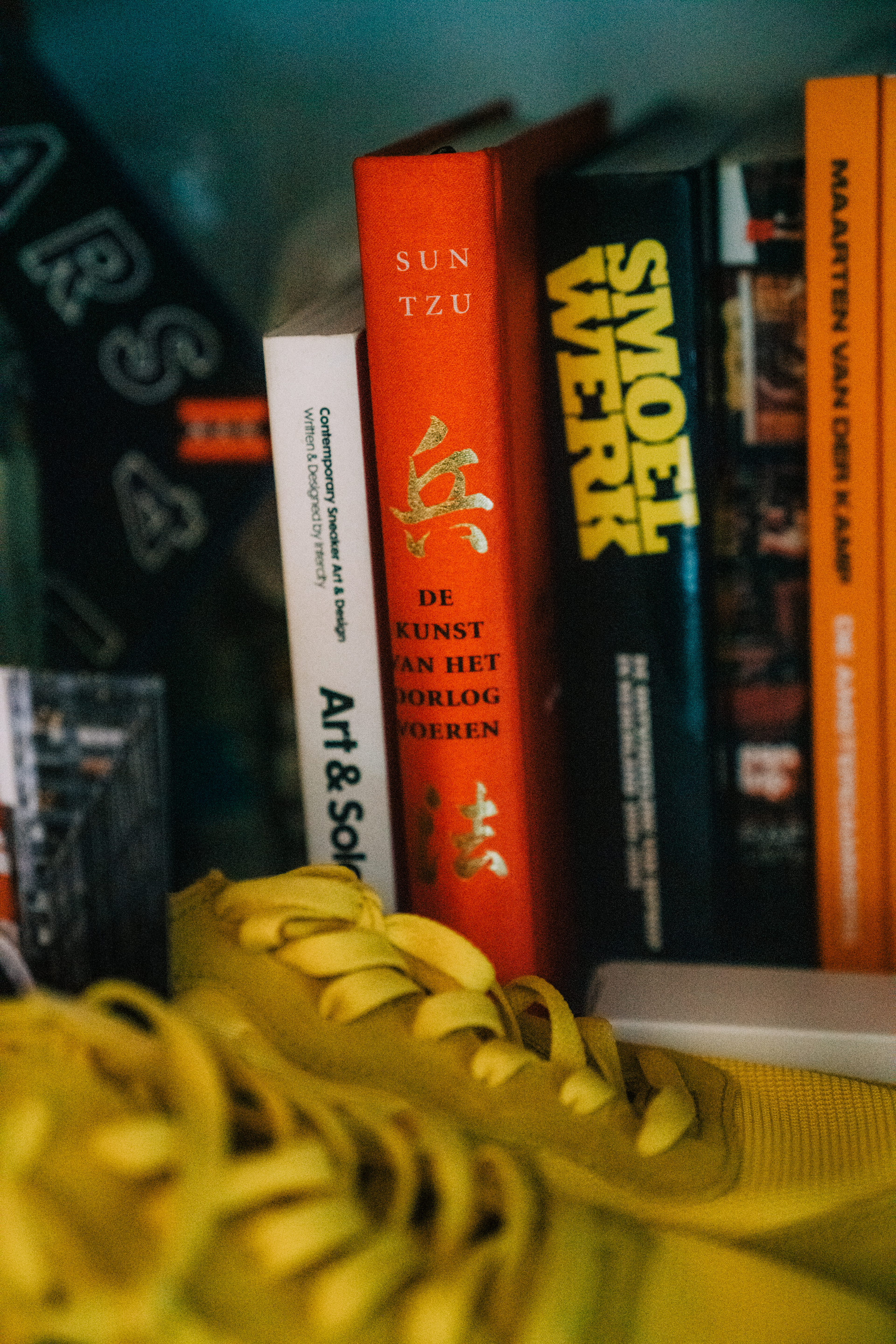 I remember many challenges faced as a black child growing up in Italy. Though happy moments outlive the bad moments, I was always reminded that I was black. I recall one day after playing outside with friends, most likely soccer, I decided to go to the store and buy a snack. As I stood there, a child about my age walked up to me staring and then rubbed her hand on my arm and looked down at her hand to see if my skin rubbed off. I walked out of the store that day realizing how different I was. Yet the only place where I felt like I belonged or wasn't being judged was on the pitch, where all worries left my mind and my dreams along with friendships came alive.
The brothers credit street football as the inspiration for their fashion while admiring some of the guys in their neighborhood. Some who would construct and customize their own shoes or even rock fresh jerseys. But that fashion sense was only a part of their overall style. Hip hop sounds from the likes of Public Enemy to Whodini blasted through their boomboxes, affording them the opportunity to connect with people from other crews. Hip hop sounds connected their community as one and empowered the young people to represent where they were from. The brothers who have always identified with black culture saw the movement that took place in the United States. They admired it, studied it, mastered it, and eventually made it their own.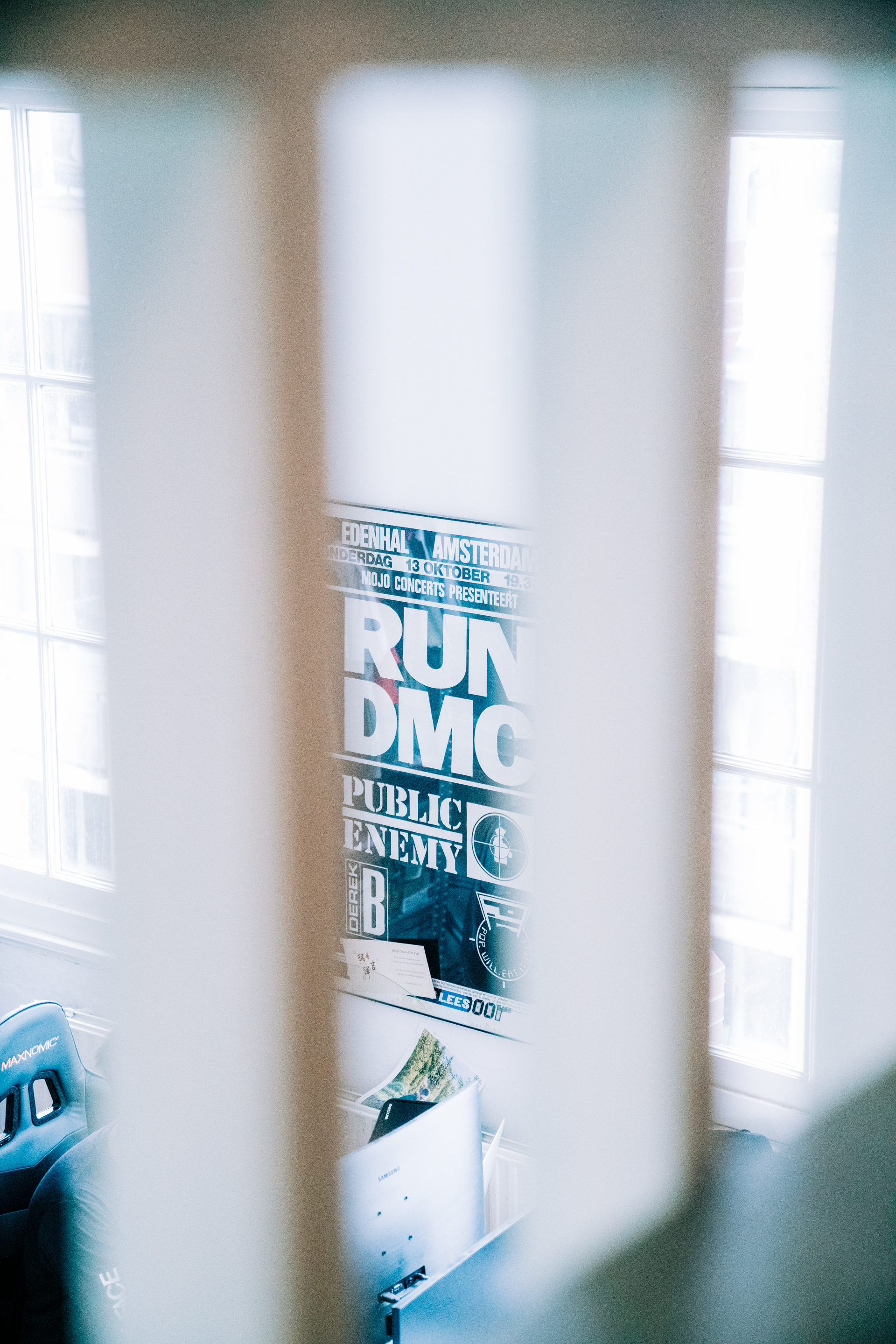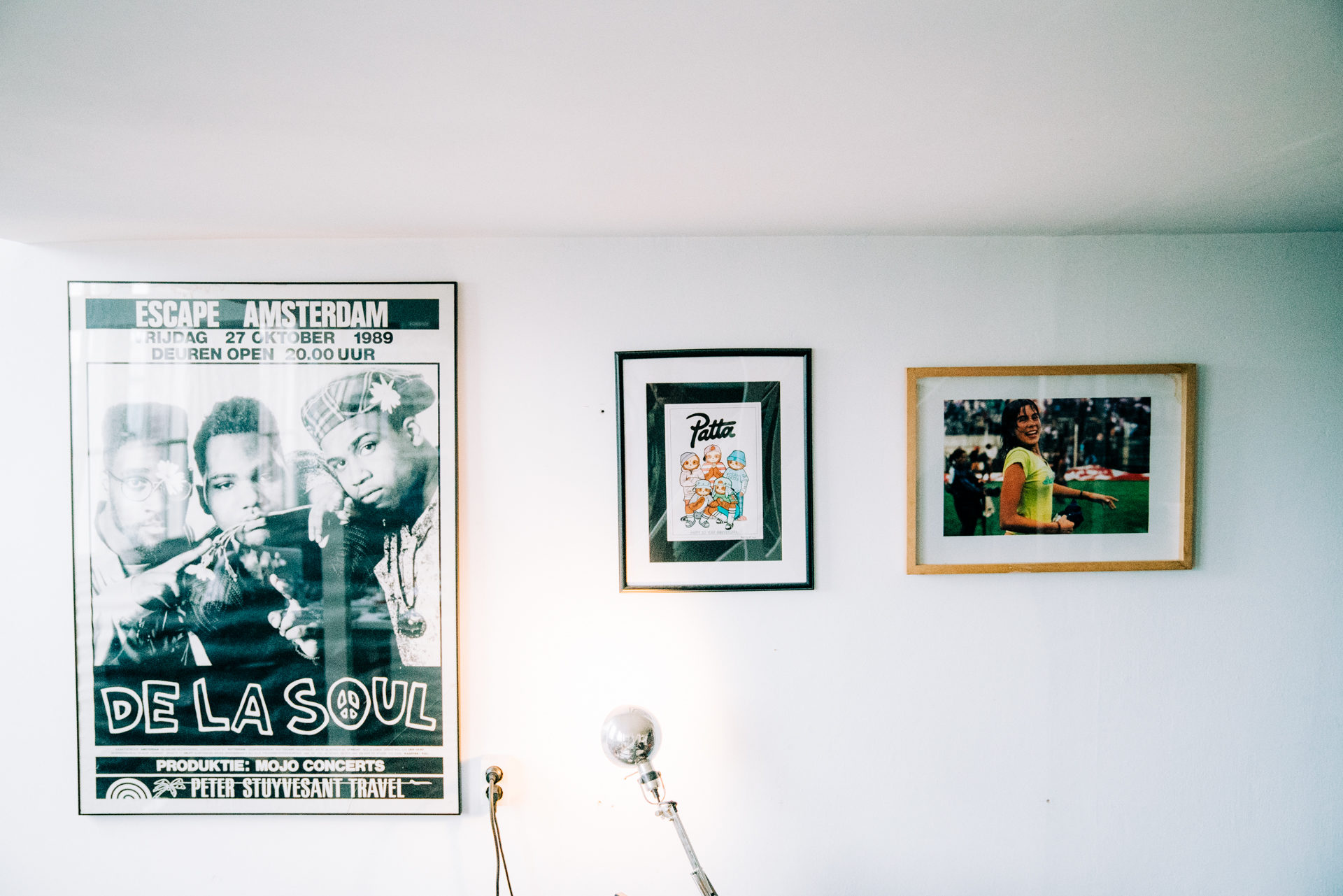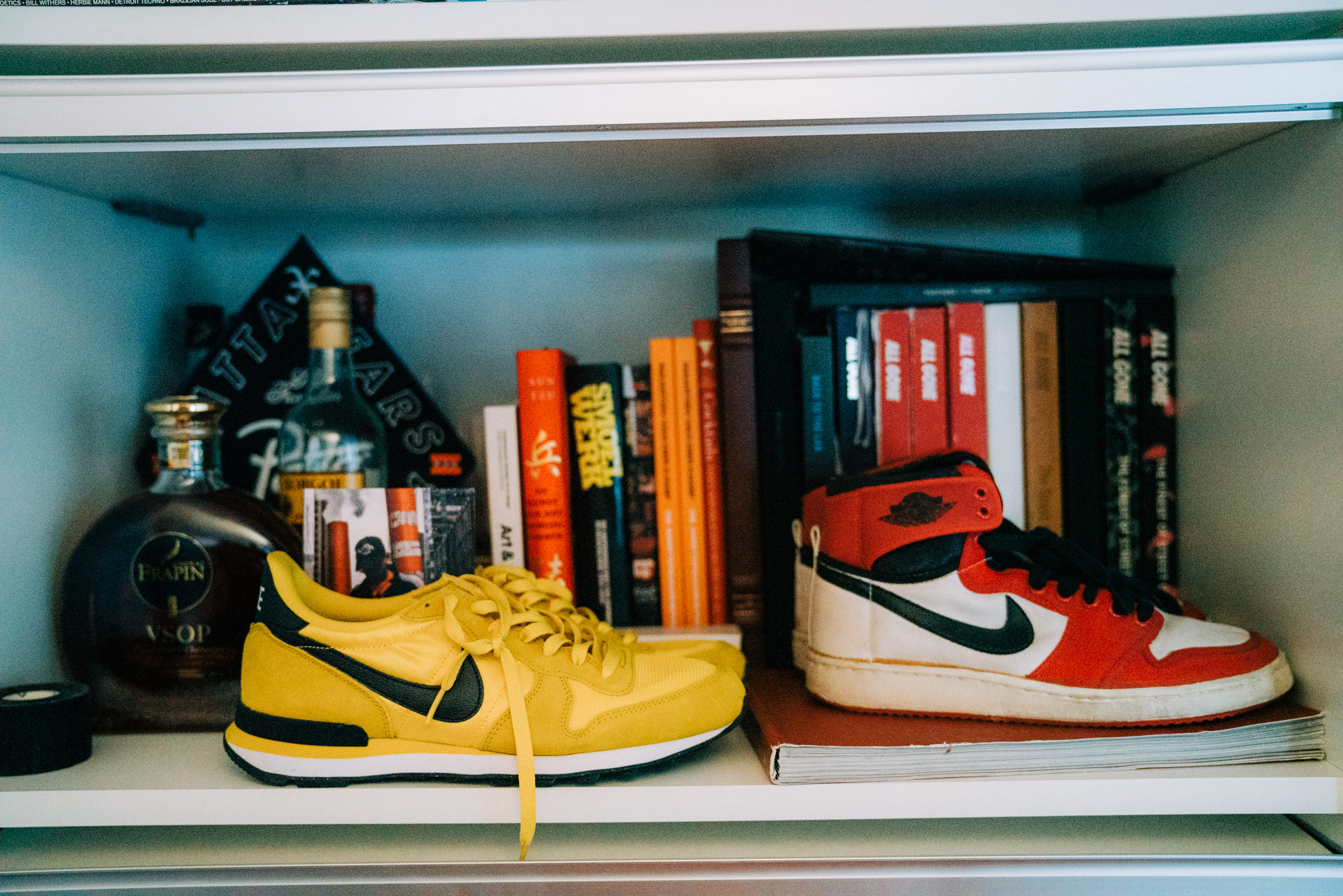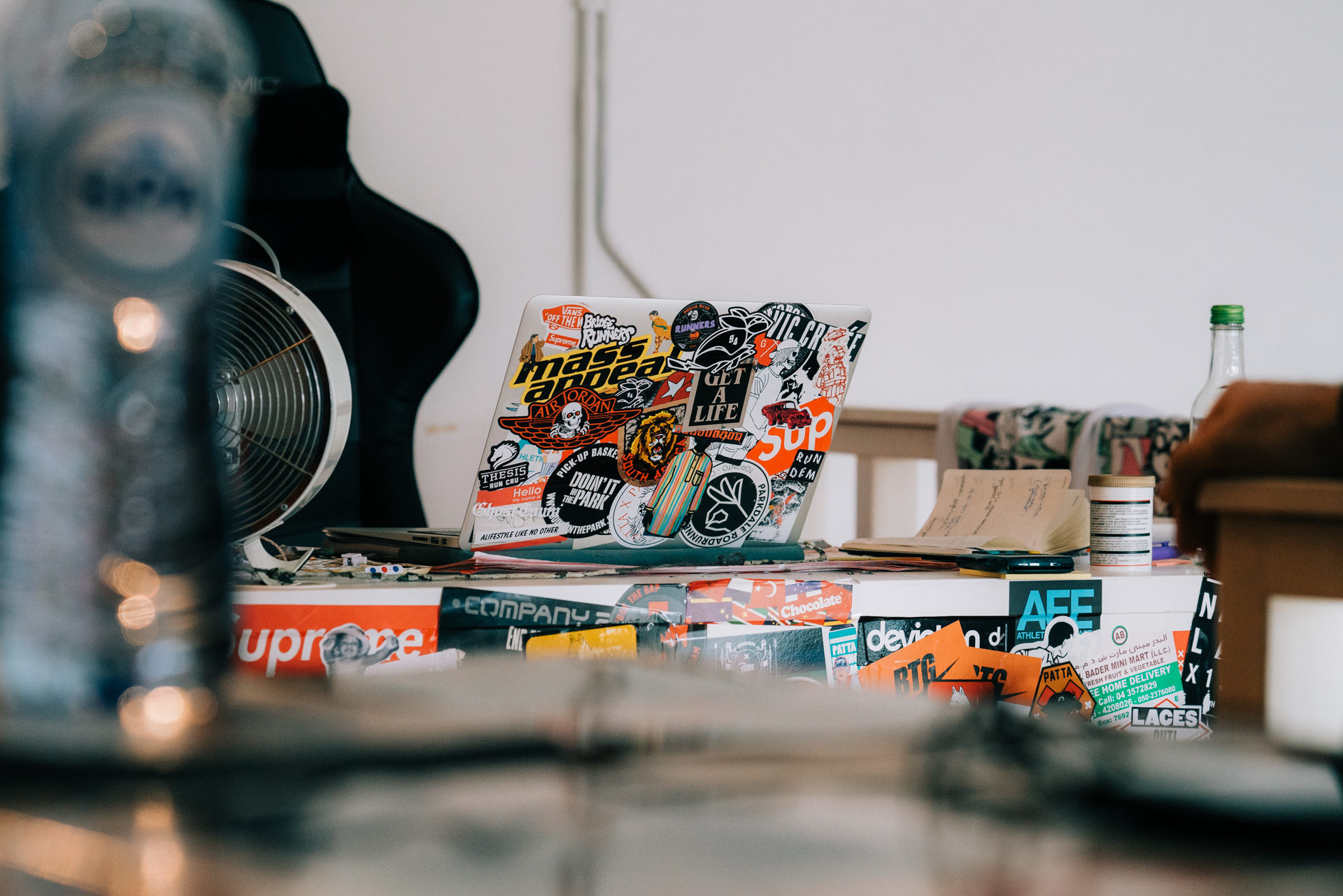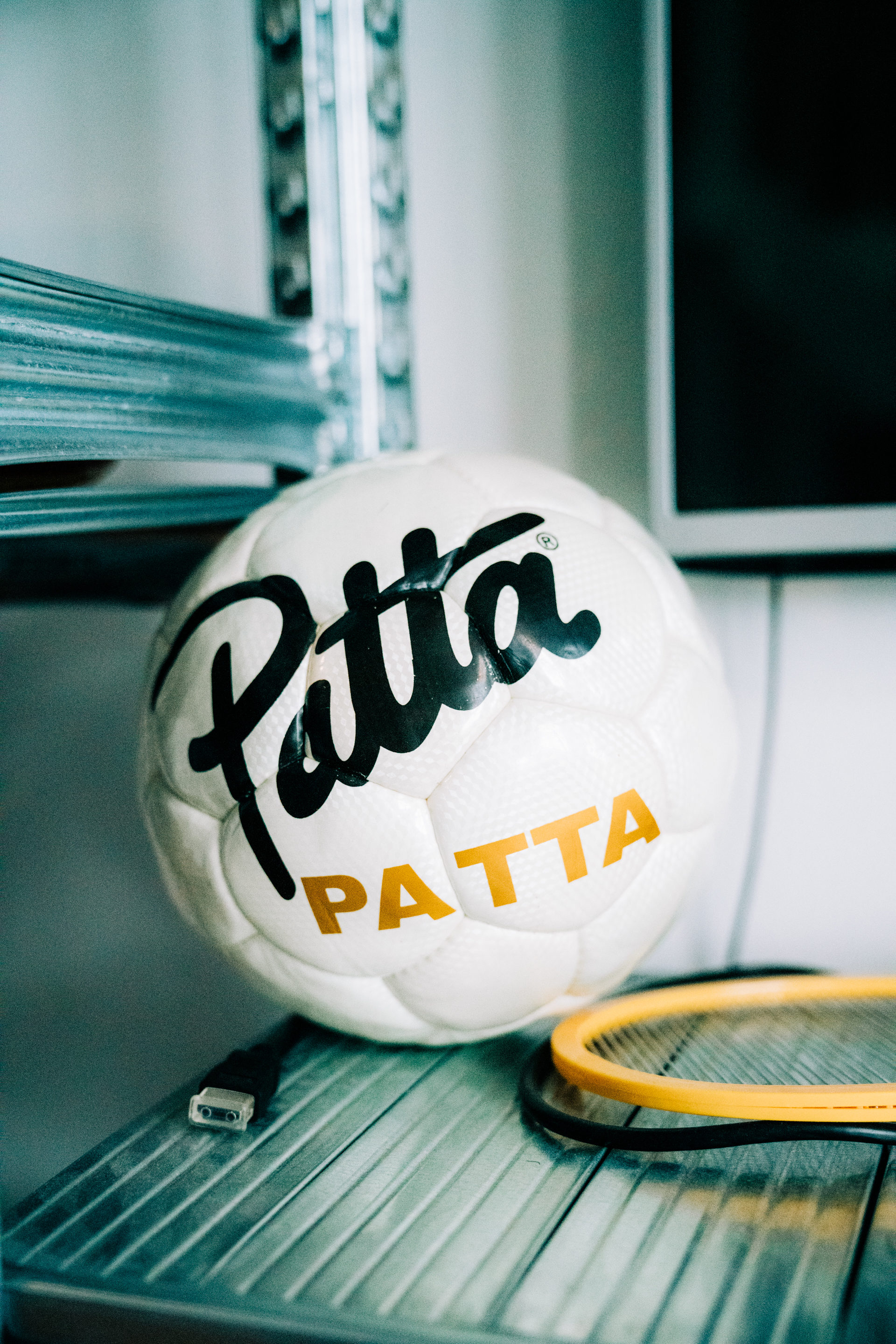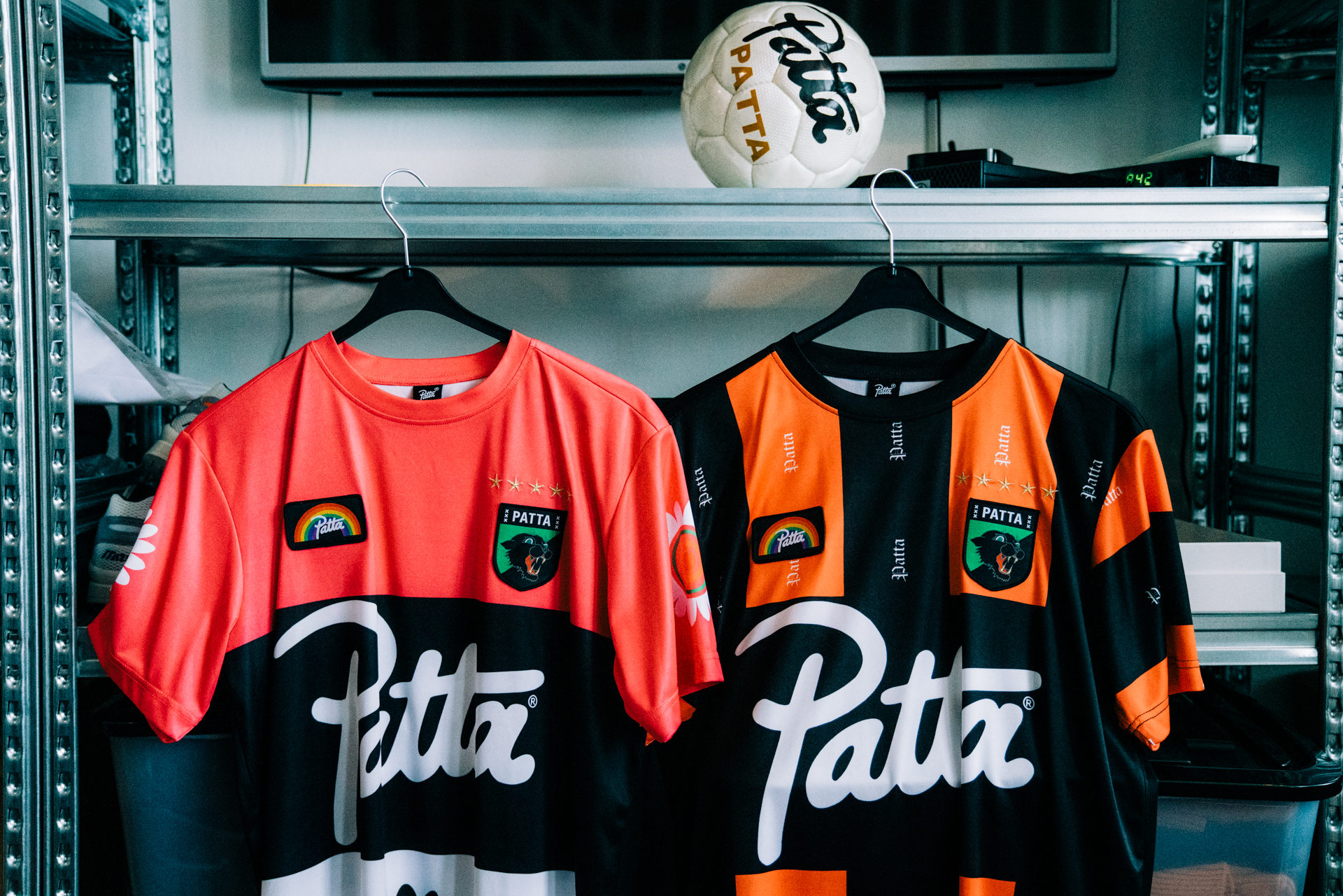 Edson and Tim capitalized on the opportunity to craft their brand after the culture they had been part of by creating their own soccer jersey repping their home team Ajax in collaboration with Umbro. The Patta brand wasn't just born when the brothers were flying abroad to America or Japan to buy exclusive sneakers to resell in Amsterdam. It instead came to life when they decided to involve people in their community who they knew and admired and who understood their vision. A vision bridging the gap for people who want to relive their prime, while connecting with the present culture of streetwear.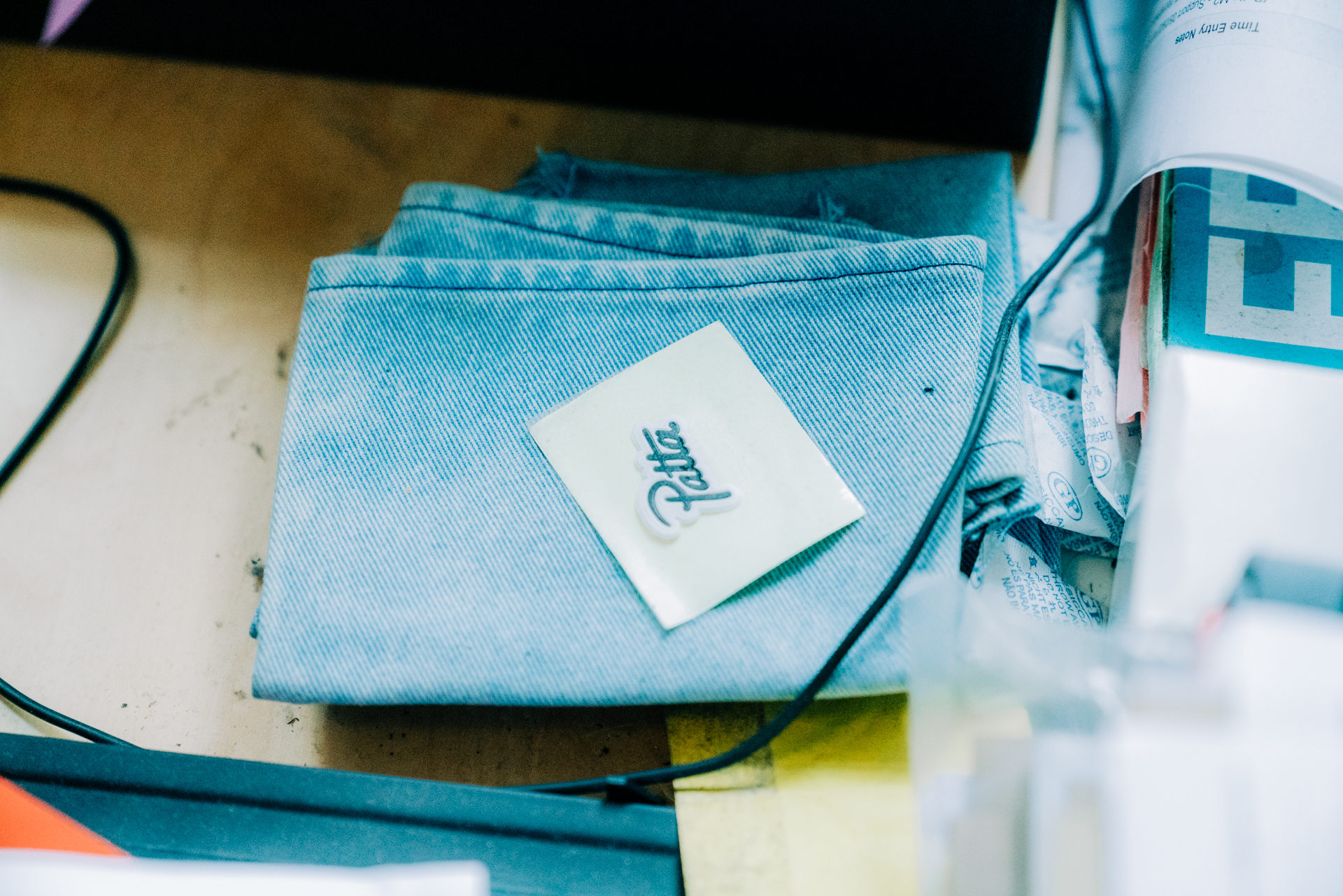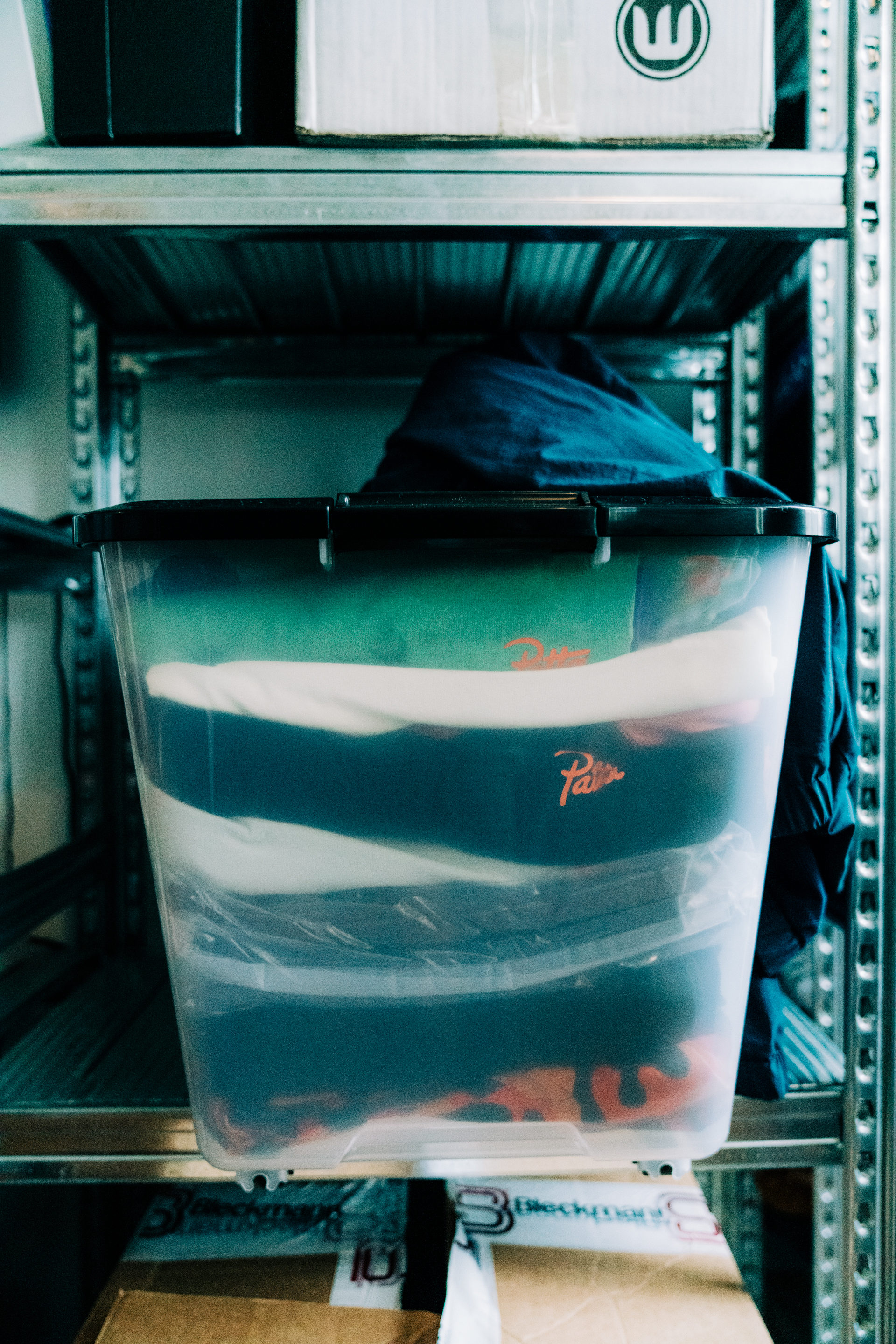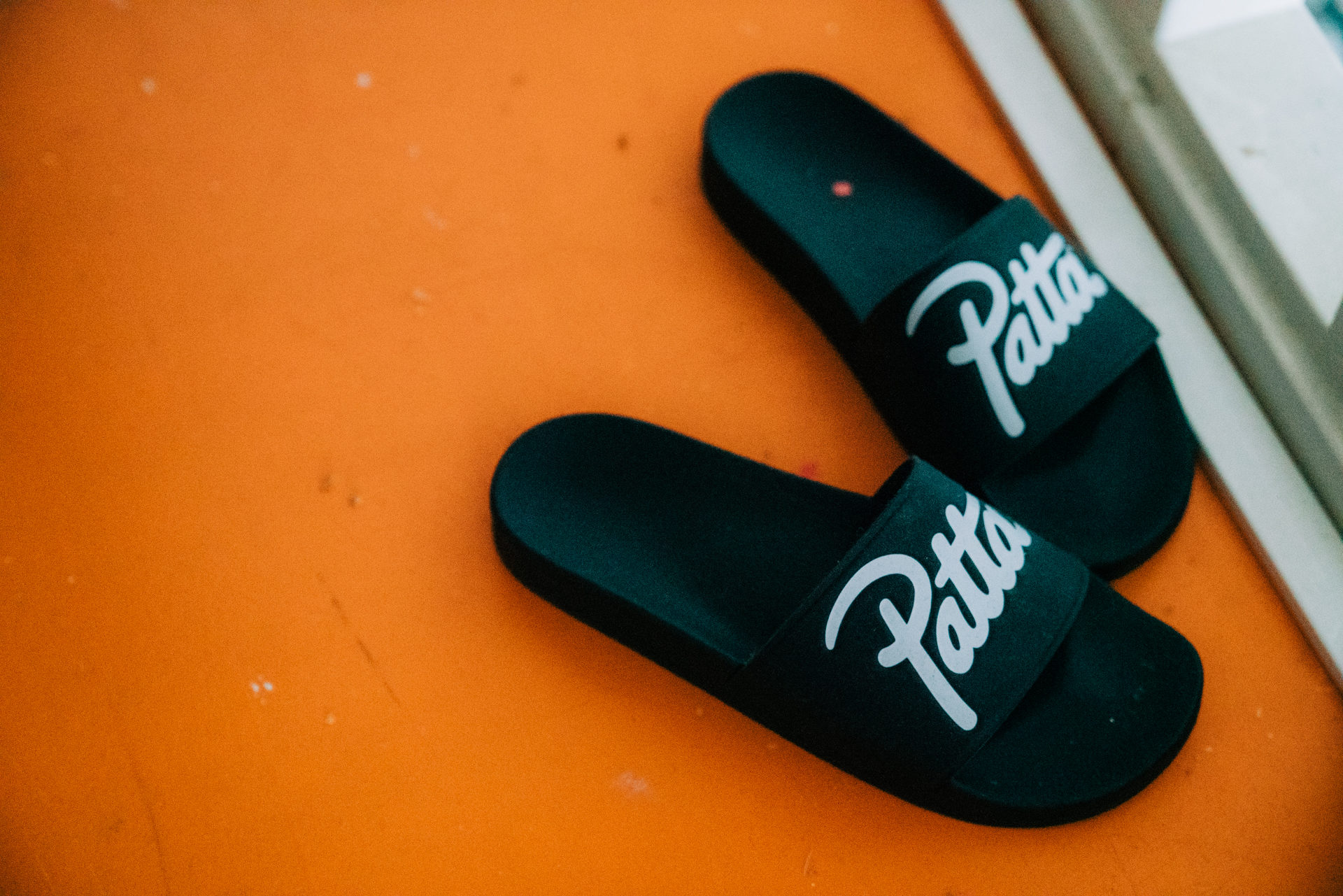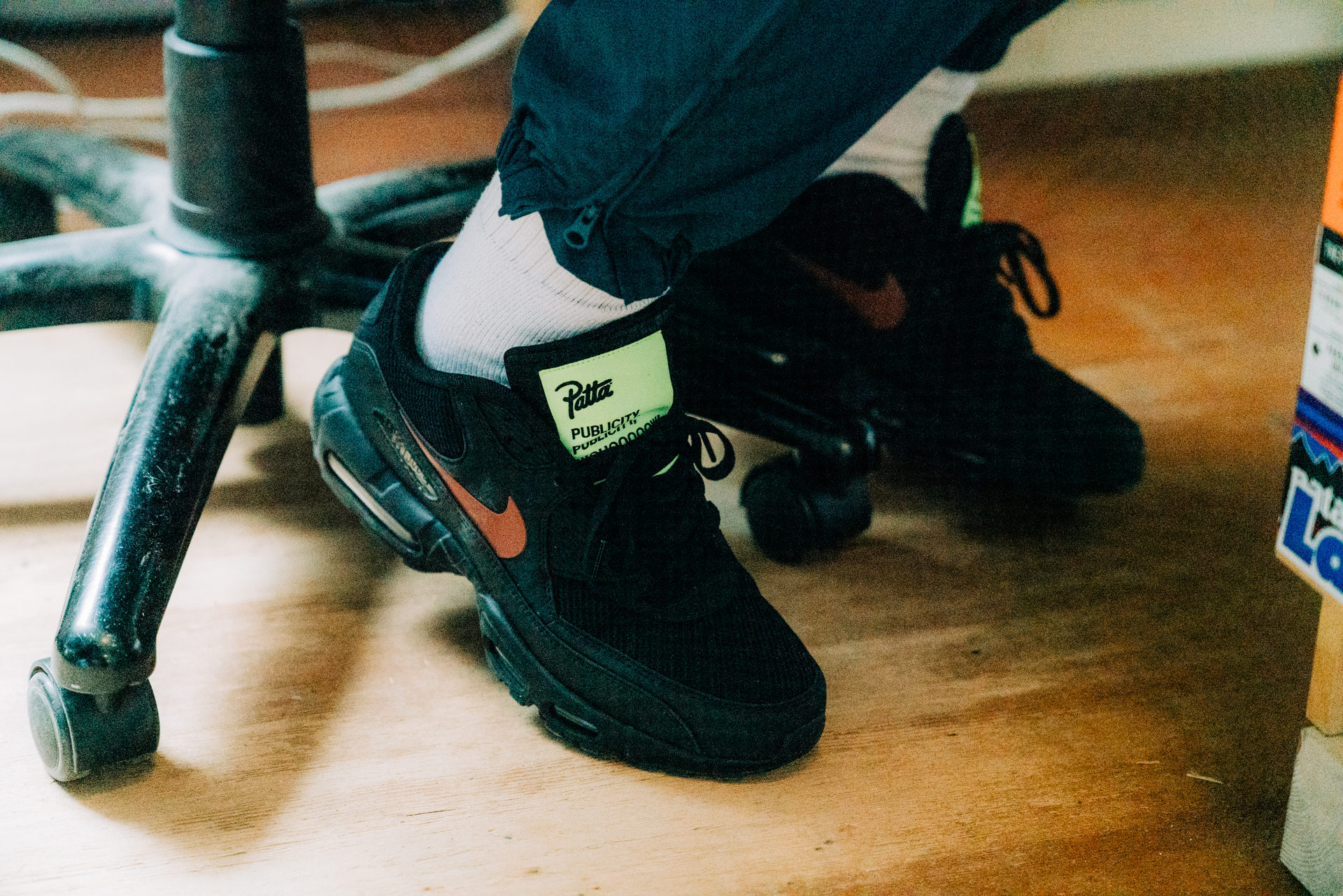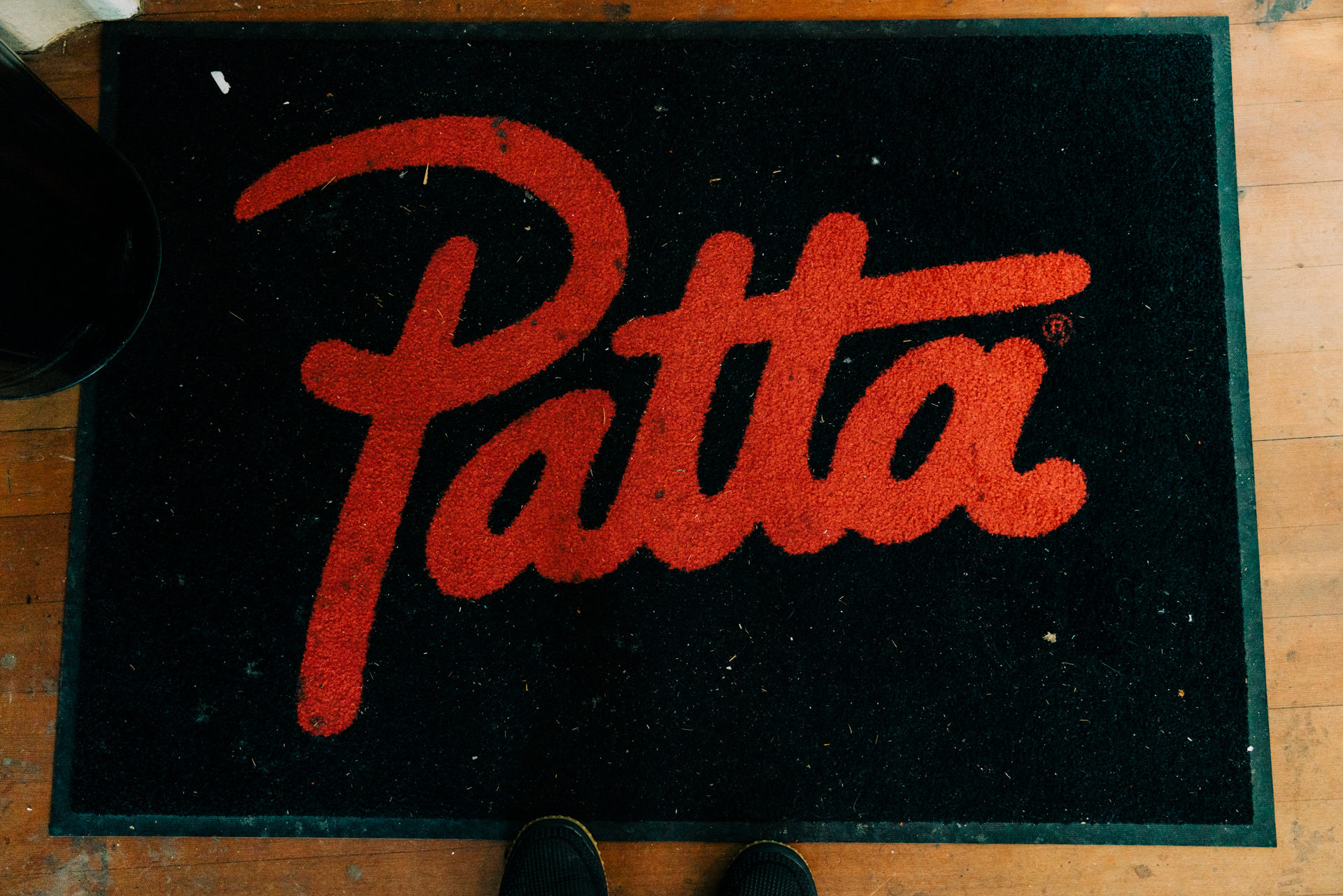 We now are in present day where Patta is a well-respected streetwear brand having collaborated with brands like Nike, ASICS, adidas, Converse, and Reebok. The future of connecting football, hip hop, and streetwear is in good hands if you leave it up to Patta. They've been able to connect the dots, while educating all of us on why their designs mean so much. Having a similar background as me, they have personally inspired me to use my experiences, challenges, culture, and dreams to share stories that empower communities and its people. So if you've never understood the correlation between the sport of soccer, hip hop and style—Patta is a great place to start.