PITCHSIDE FIFA WORLD CUP QATAR 2022: MEXICO V POLAND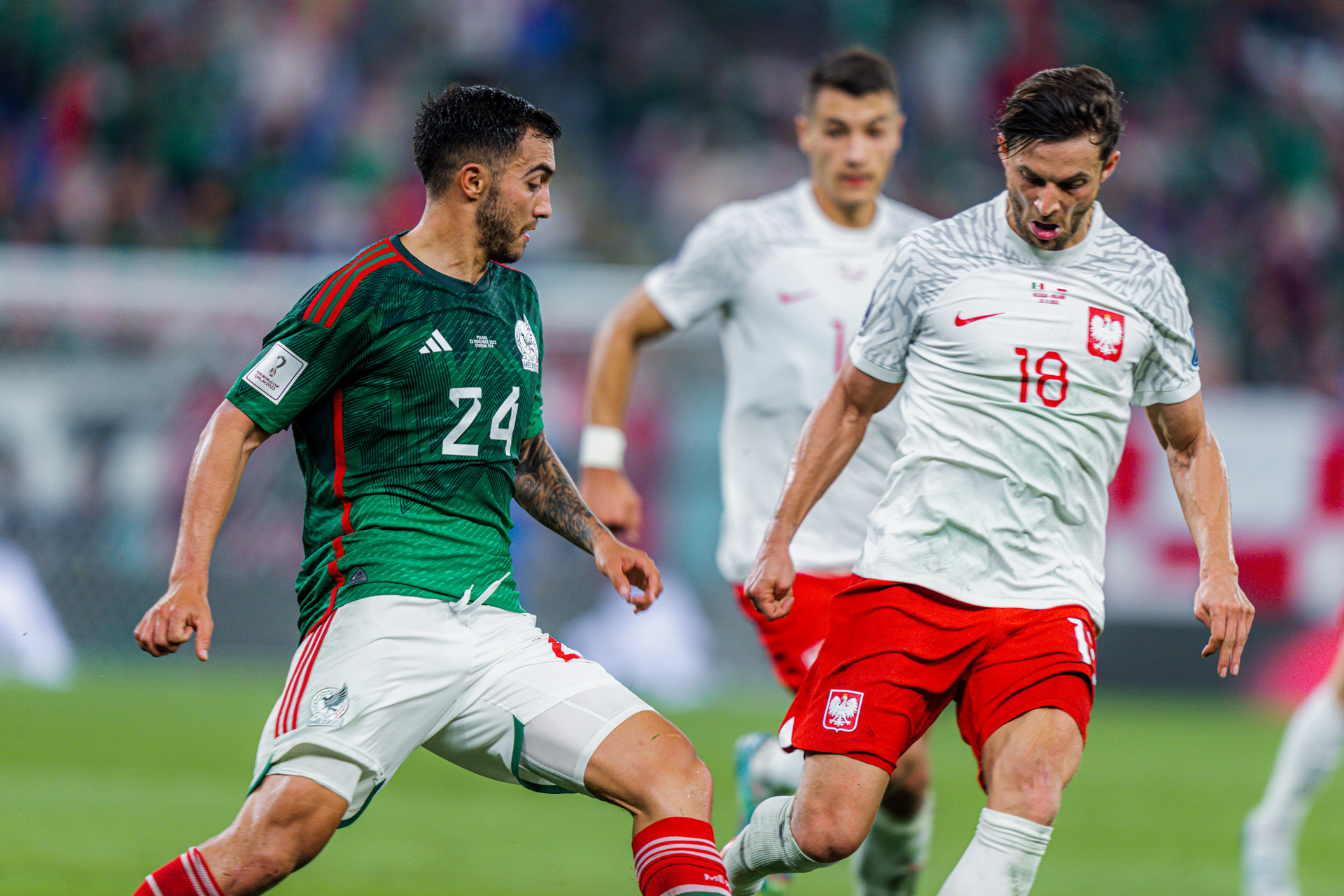 Prior to the Cup many had this as a battle for second place in Group C.  Mexico had a rough qualifying and Poland needed a playoff win over Sweden to make the dance. Argentina on the other hand were flying after winning the Copa America and went undefeated in a notoriously brutal COMNEBOL qualifying. Thankfully, chaos came in the form of Saudia Arabia beat the Albiceleste and shook things up.
After one of the most shocking upsets in World Cup history (S.Arabia v Argentina) Mexico and Poland really had the opportunity to take control of the group and shed some their underperforming stigma from previous World Cups. For El Tri it was getting to the elusive fifth game for the first time in their history. For Poland, Robert Lewandowski was looking for his first ever World  Cup goal, which is wild at at on its own. This was a cagey affair from the jump. Mexico peppered the goal consistently but was unable to carve out a clear cut opportunity. On the other side Poland really only looked scary when LewanGOALski went thru and was brought down in the box. Unfortunately for him Memo Ochoa  did Memo Ochoa things and stopped a pen to keep that match 0-0. Both teams fought hard for a late winner but the match would end in a stale mate.  
Words by : @drew_near_post
Photo Cred: @richimpossible