PITCHSIDE FIFA WORLD CUP QATAR 2022: PORTUGAL V GHANA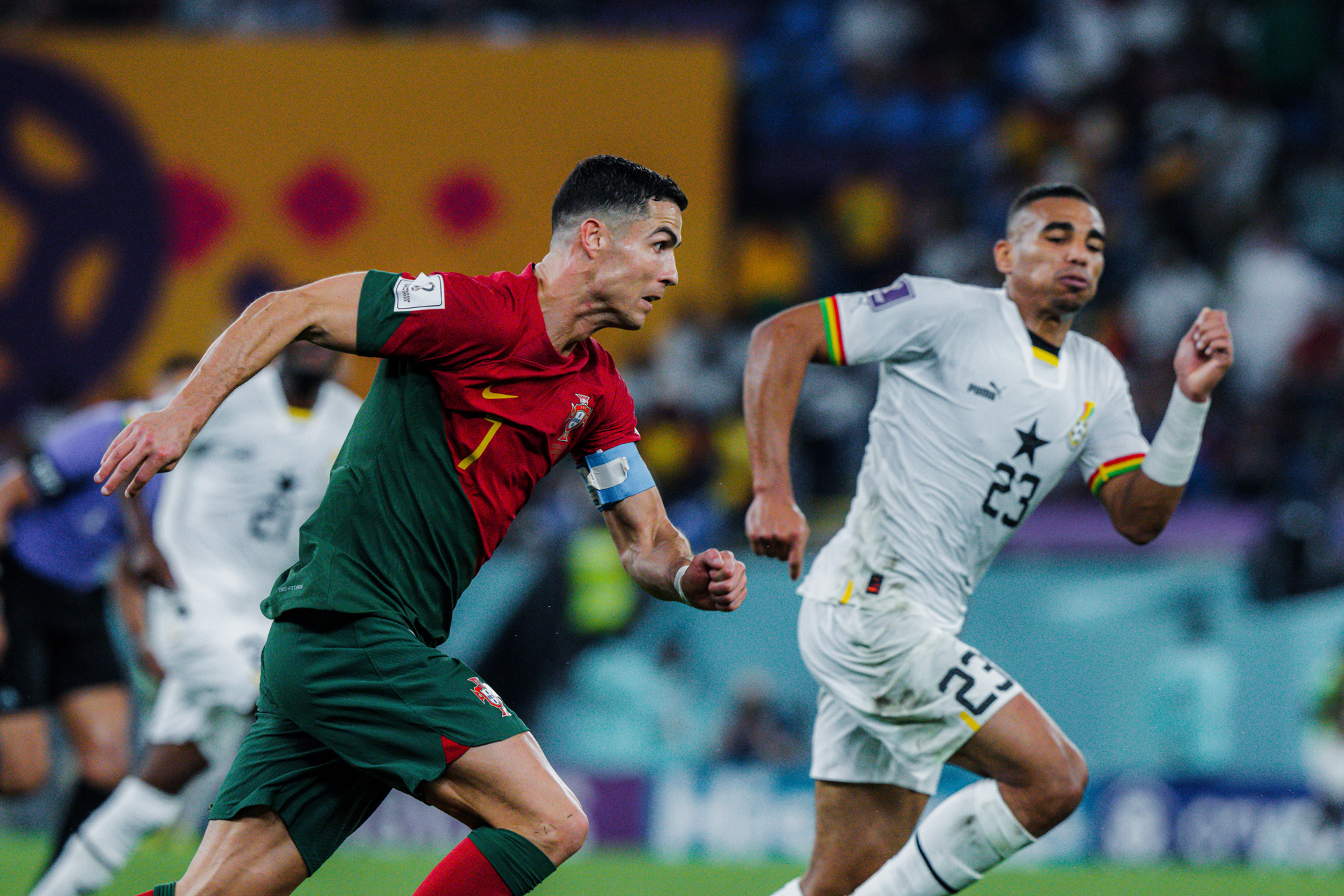 Whichever side of the GOAT debate you sit on, one thing was indisputable. 2022 would be CR7's last time at the big dance. 
Many pundits didn't really rate Portugal as a favorite to take it all. Despite boasting a super-talented squad with the likes of Leão, Bernardo SIlva, Bruno Fernandes and of course an aging great Cristiano Ronaldo; The Portuguese still had much to prove. What better proving ground than the Group of Death? And what better opening opponent than the Black Stars of Ghana. The match was a slugfest between two teams with a stout world soccer pedigree. CR7 would strike first with a pen. But Ghana would retaliate in the 73rd thanks to a poach courtesy of Jordan Ayew. A mere Five minutes later João Felix would break the deadlock after finishing off a gorgeous through ball in the 77th. Two minutes on and the reigning  Serie A MVP, Rafael Leão, would finish off the misery compiler with dagger in the 79th. Ghana would bring one back late but it proved too title too late. First blood to Portugal 3-2.  
Words by : @drew_near_post
Photo Cred: @richimpossible